Wynn Resorts has gained more five star awards from the prestigious Forbes Travel Guide than any other independent hotel company in the world, and they are the first and only resort in the world with more than one thousand rooms to receive them too. A five-star resort, of course, has to have a great fine dining restaurant experiences, and one of their main luxurious outlets, Wing Lei Palace, definitely does not disappoint. Like the name, the outlet does resemble a palace, with the architecture, porcelain, textiles and art pieces working together to create an ambience that is like a cross between Imperial China and European Opera Houses. With views onto the performance lake – where a choreographed display of light, water, and music takes place every night – Wing Lei Palace is fit for royalty. They recently appointed award-winning executive Chef Tam Kwok Fung and have just released a new bold and exciting new menu, and we couldn't be more excited. Get a taste of it below!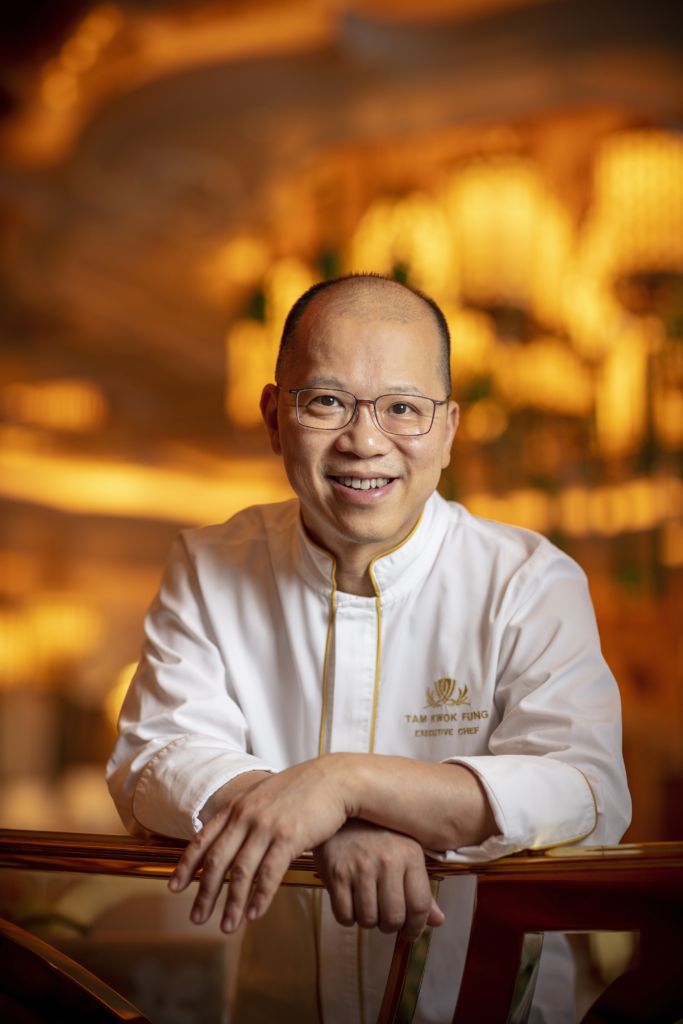 New Chef – New Ideas
Wing Lei Palace's new accomplished executive Chef Tam Kwok Fung began his culinary career at the tender age of just sixteen years old. He became passionate about cooking from a young age, and he spent his education learning all kinds of kitchen techniques whilst always acknowledging the Cantonese cuisine of his heritage. Throughout his career, he has worked in two prestigious hotels in Bangkok and participated in the fifth World Championship of Chinese Cooking where he was granted the highest honour of a Gold Medal for his exceptional performance. After an already accomplished career, Chef Tam returned to his roots in 2007, starting the next stage of his culinary career cooking Cantonese dishes in Macau. He recently joined the team at Wing Lei Palace, and has used his wealth of experience to release a highly awaited new menu full of innovative flavors, exciting combinations and bold choices that compliment traditional Cantonese cuisine and make for a harmonious dining experience.

Must-try Dishes
His menu contains well-known classics, such as roasted goose with plum sauce. The well known Guangdong Magang goose is roasted with lychee wood to make the meat juicy and tender while still giving the skin a crisp bite.
Being from Shunde, Guangdong, he also added a dish traditional to his hometown. This dish features specially selected wild-caught fish from the ocean blended together with fish maw in a broth along with luffa, fungus and mandarin peel. This all makes for a rich combination – a dish which he names 'braised fish broth with fish maw and vegetables' (see the top featured image). This dish is warming, full of flavor and fresh, and it can be shared lovingly.
Another of the menu's masterpieces is the crispy sea cucumber stuffed with minced shrimp. Chef Tam places the mince shrimp inside sea cucumber – which is sourced only from Hokkaido in Japan and fried at a very high temperature. To add even more flavor, Tam then adds flatfish, shrimp and cuttlefish ink to the high-heat frying pan, releasing a delicious aroma that steams from the plate and gives the dish a rich color and taste.
Don't miss the chance to try these new exquisite dishes and dine like a king or queen at Wing Lei Palace.
---
Wing Lei Palace Wynn Palace Avenida Da Nave Desportiva, Wynn Palace Cotai, Cotai, www.wynnpalace.com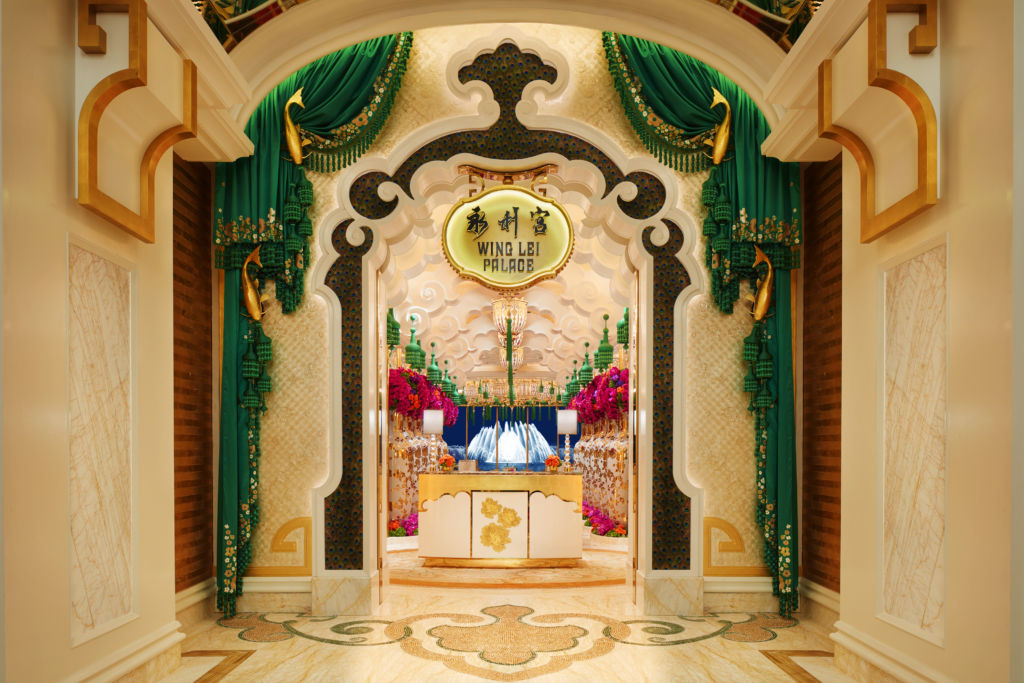 Tags
Related Posts