Extremely underrated, sashimi rice bowls are becoming the best thing to have for a cheap, nutritious and tasty meal! Most Japanese restaurants in town serve kaisendon (海鮮丼)– Japanese name for sashimi on rice–but there are a few places where you can eat the tastiest, juiciest and freshest sashimi rice bowls in Macau. If you love this dish, but still can't find "The One", read on and pinpoint five spots to have this refreshing, protein-packed bowl of goodness!
Samurai Fish
(See featured image above)
Thankfully, there's not just one, but three Samurai Fish in town! Besides the usual sashimi and other snacks, they have the most amazing sashimi rice bowls in town. Just find a seat in this tiny joint and get started on your journey to sashimi heaven. They have everything from salmon to fresh tuna, spicy fish, and specialties include scallops, eel and sea urchin. There are also more than 10 combinations for the sashimi rice bowls! Can you imagine? For more information and to drool over their menu, check here.
Opening hours: 12:00pm–3:00pm, 6:00pm–11:00pm
Samurai Fish 10–12 Rua da Barca, Macau, +853 2821 0612
G/F, 23–25B Rua de Ferreira do Amaral, Macau, +853 2856 5402, www.facebook.com/samuraifish88
195 Avenida do Governador Jaime Silvério Marques, Macau, +853 2872 4397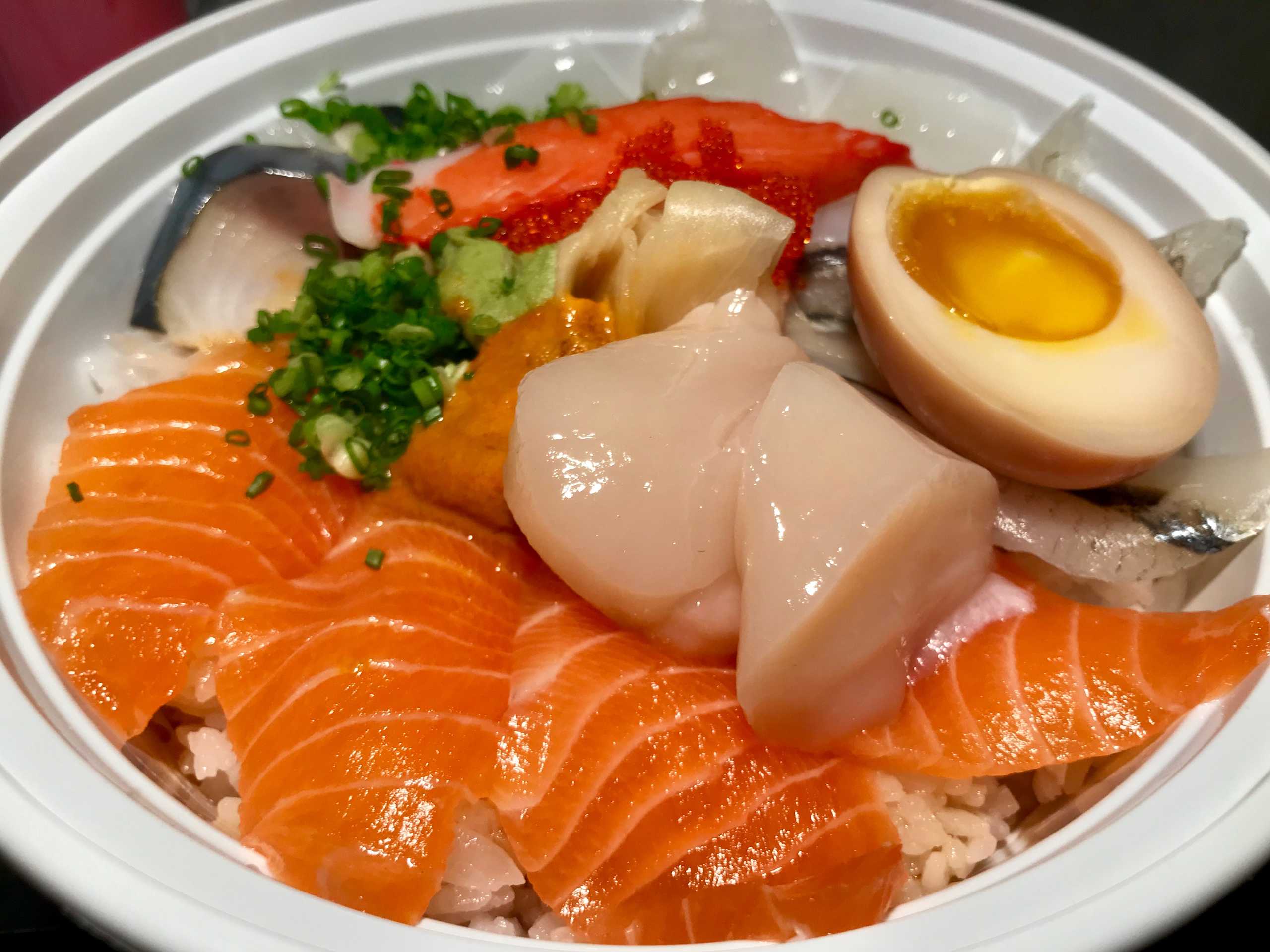 Sushi Daily Fresh
This small and cozy takeaway shop with three to five sitting spots is opened until late and the staff (as well as its founder) speaks English! They also have both Chinese and English menus, and accept orders by phone. As it's a family-run business, the shop is very friendly and one feels not only home, but cherished. They have sushi, sashimi, hot rice bowls with beef or chicken, and much more. As for the sashimi rice bowls, just tell the staff what you wish to have and they'll tailor-make it for you at a slight additional cost. Ingredients such as sea urchin or scallops are usually available and it's definitely the cherry on top!
Sushi Daily Fresh 13 Rua de São Lourenço, Macau, +853 6558 8110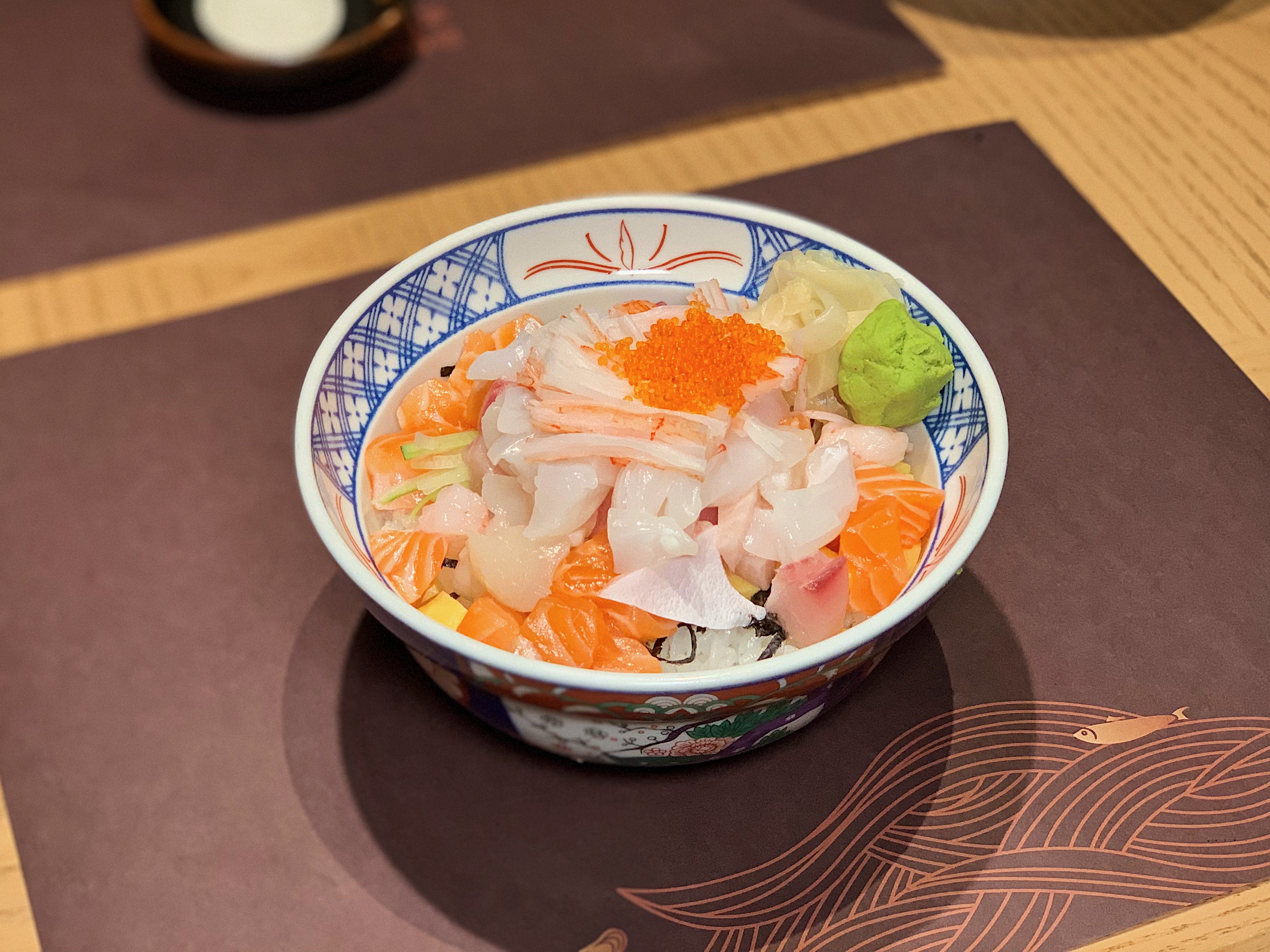 Mian
"The Japanese house of noodles" is Mian's motto and they are definitely on point. Their main specialty is ramen with whatever you can think of–fish, seafood, beef, chicken and there are even vegetarian options! However, if you are looking for something refreshing on a hot summer's day or something lighter on days you don't feel like stuffing yourself, a sashimi rice bowl is what will hit the spot.
Opening hours: 10:00am–10:00pm
Mian Shop 1181, Level 1, Studio City Macau, Estrada do Istmo, Cotai, +853 8865 6630, www.studiocity-macau.com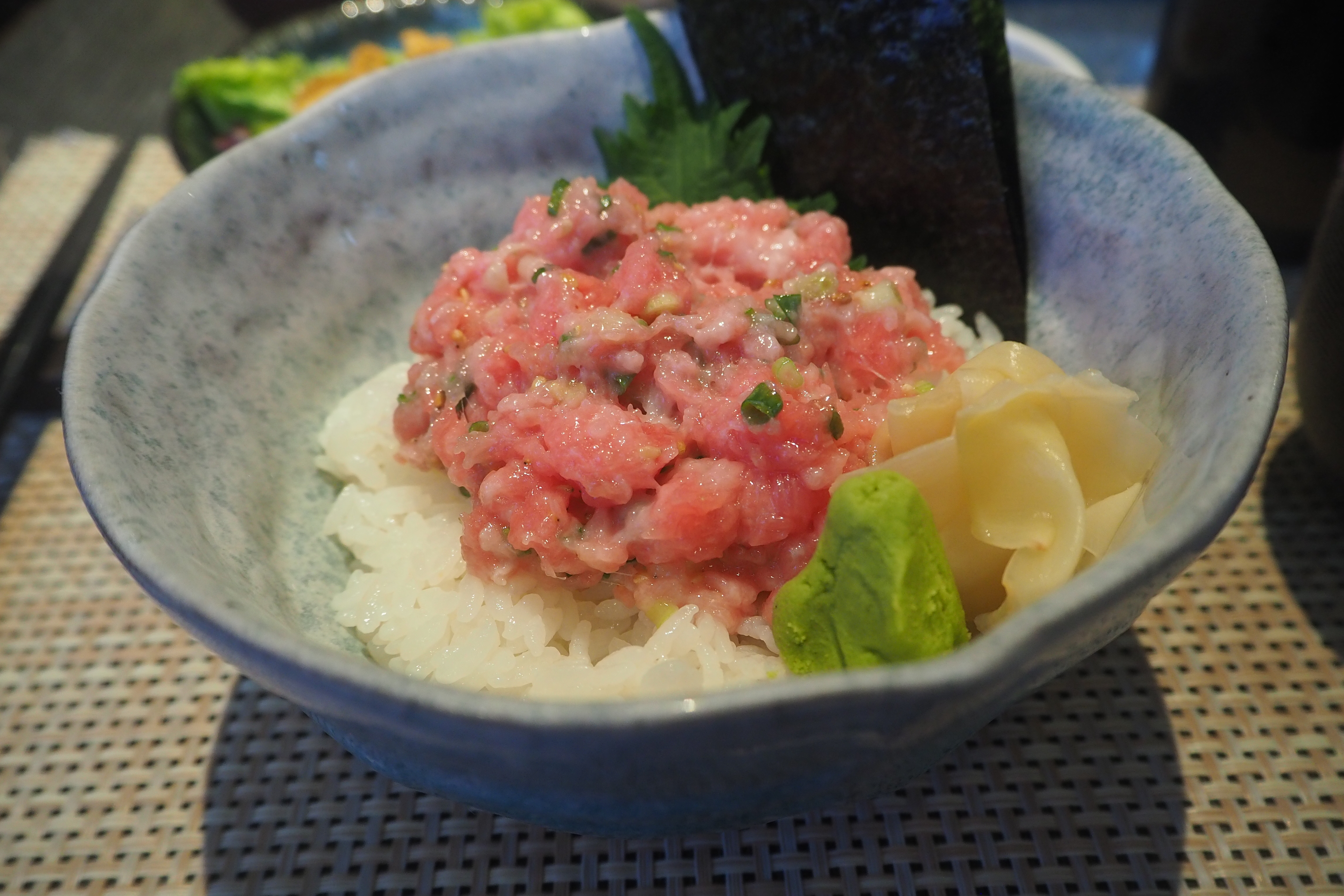 Hokkaido Restaurant
Hokkaido is a must-visit place in Japan if you are looking for super fresh sushi. Thus, Hokkaido Restaurant is definitely the place to go to for a sashimi rice bowl! Opened till late, it also serves up an exquisite lunch set menu which also includes the sashimi rice bowls! Have an amazing set meal which includes soup, dessert, snacks and a sea urchin rice bowl for way less than usual. Check their pricing and yummy dishes here.
Opening hours: Daily, 11:30am–4:00am
Hokkaido Restaurant 117–137 Praça de Dom Afonso Henriques, 1–3/F, Macau, +853 2871 8883, www.facebook.com/hokkaidorestaurantmacao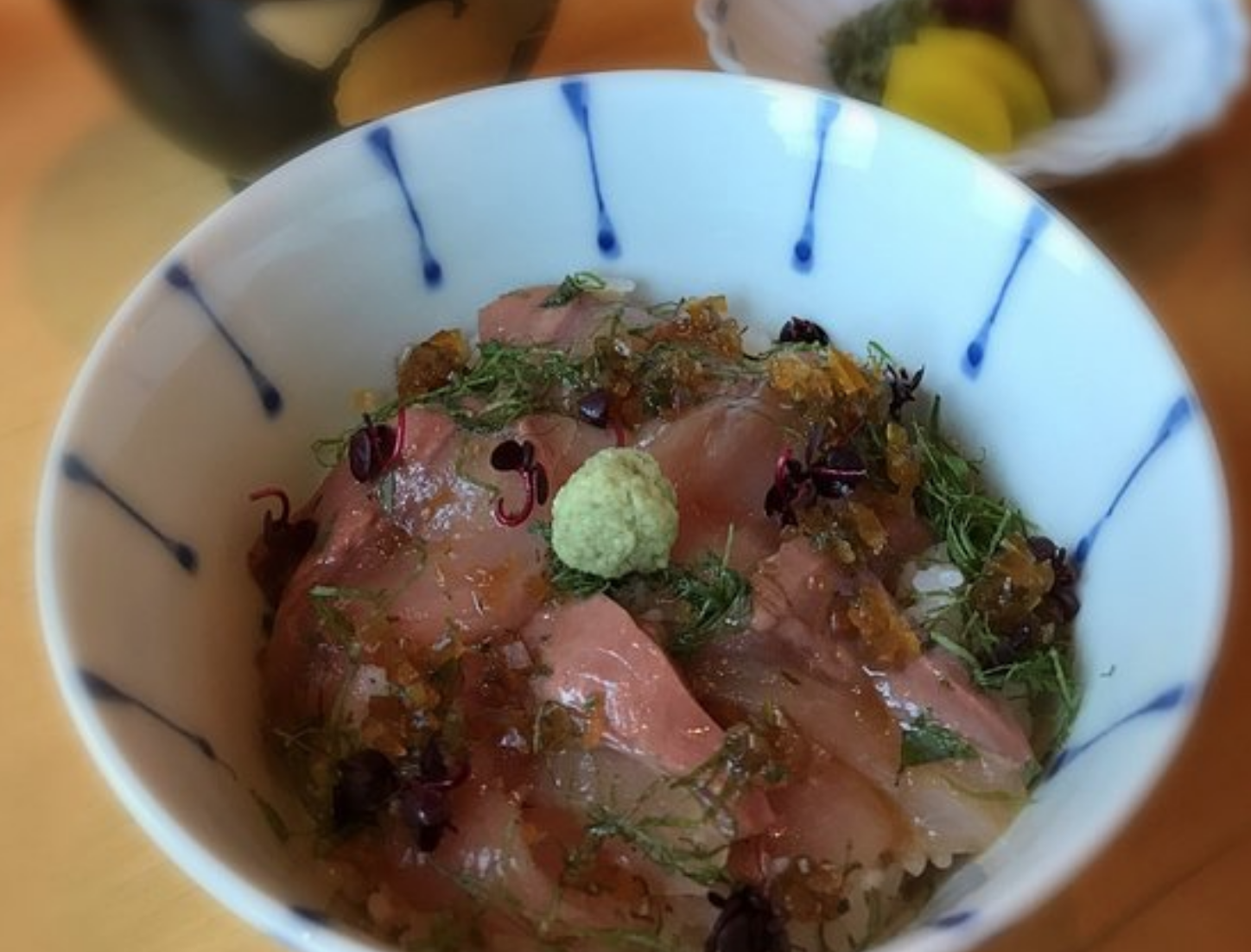 Yamazato Japanese Fine Dining
Besides being exceptionally chic and beautiful, Hotel Okura Macau specializes in Japanese design and, of course, food! Go for an exquisite and original set lunch at this quiet restaurant in Cotai and enjoy their Sashimi Set Lunch for MOP $380. It includes an appetizer, five kinds of sashimi, simmered dish, rice, miso soup, pickles, and dessert. Looking for a deluxe Japanese lunch for a reasonable place at an exquisite spot? This is it. Check their full lunch menu here.
Opening hours: Daily, 12:00pm–3:00pm, 5:30pm–10:00pm
Yamazato Japanese Fine Dining 28/F Hotel Okura Macau, Galaxy Macau, Cotai, +853 8883 5127, www.hotelokuramacau.com
Tags
Related Posts