One could imagine our craving anticipation when we heard who will be cooking in Galaxy Macau on January 11. Italian chef maestros Chef Umberto Bombana, "Best Italian Chef in Asia" and guest Chef Massimiliano Alajmo (or Chef Max) – the youngest chef in history to be awarded three Michelin stars. Together they will showcase a special wine-paired menu of sensational and heartfelt Italian fare to guests.
Discerning gourmands would resonate with this: the highly anticipating (and mouth-watering) visions prior to a dinner curated by legendary chefs – the novel experience of the delightful clash of textures, aromas and chemistry between ingredients never tried before.
Our exciting countdown just began.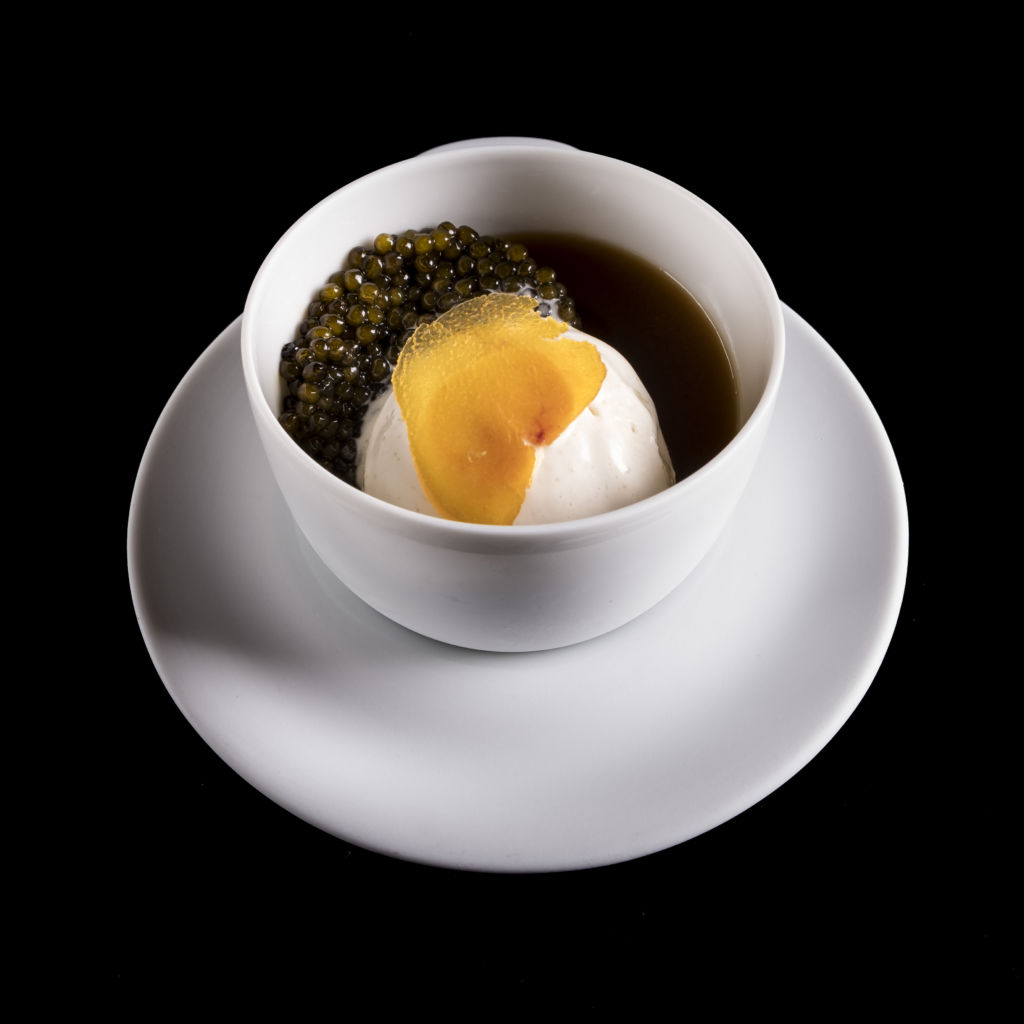 The convivial maestro chef Bombana has an annual tradition of inviting guest chef every January and this year is no different. He is bringing chef Massimiliano Alajmo to 1⁄2 Otto e Mezzo BOMBANA in Galaxy Macau for this no less than six Michelin star excellence. As for guest Chef Max from Padua, Italy, he will be cooking in Asia for the first time and his past is quite a story itself.
Born into a family of chefs and restaurateurs, it's natural that Chef Max eventually became a chef himself. He embarked on his culinary career in 1993, first working alongside his talented mother, chef Rita Chimetto at Le Calandre (opened by his parents) who earned the restaurant its first Michelin star in 1992. As Chef Max continued to meticulously sculpt his own finesse, he then earned the restaurant three Michelin stars in 2002 at age 28, the youngest chef in the world to hold this prestigious culinary recognition. Currently, Le Calandre is spearheaded by Chef Max and his brother. Chef Max also owns and oversees the kitchens of eight other restaurants and bistros.
So how can one not be excited knowing that two of the world's most talented Italian chefs will be working their magic in Galaxy Macau? Prepare those taste buds.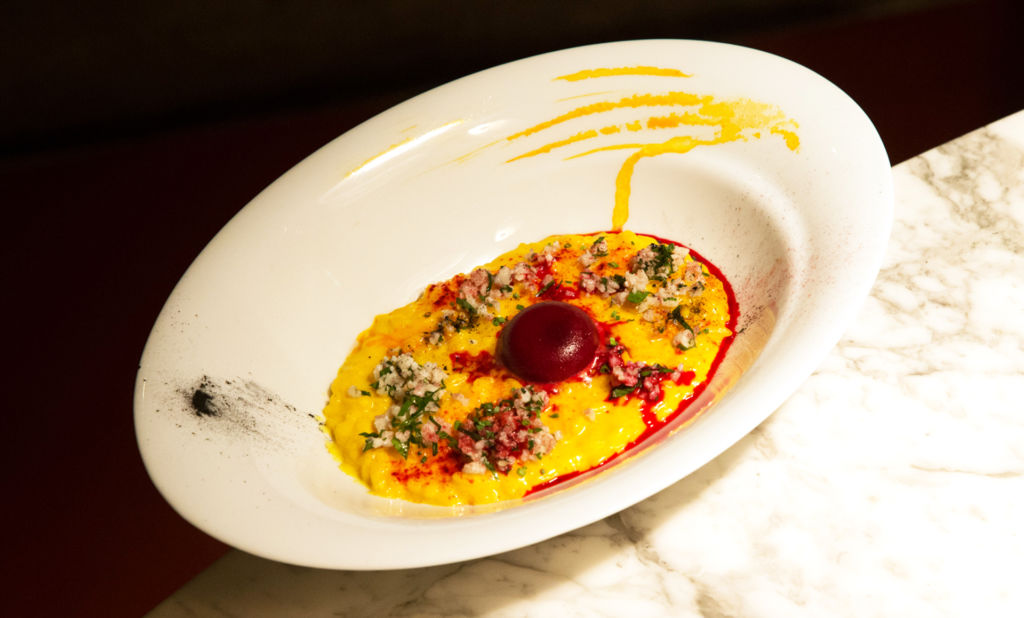 The unique menu features specialties including Le Calandre's Saffron Risotto with Eel and Beetroot, Chef Umberto's Roasted Roe Deer Loin to be served with artichokes and Melanosporum black truffle – unmistakably Chef Bombana style – and more.
---
Fu…Mare
Trentodoc, Ferrari, 2010
Le Calandre
***
Steamed Langoustine
winter vegetables, crustacean emulsion
Soave Classico "Salvarenza", Gini, 2013
8 ½ Otto e Mezzo BOMBANA
***
Cappuccino al Nero di Seppie
Cuttlefish cappuccino
Zibibbo in Pithos, Azienda Agricola COS, 2014
Le Calandre
***
Hand Crafted Tortelli
veal and braised mushrooms, mushroom jus, Alba white truffle
Soffocone di Vincigliata, Bibi Graetz, 2015
8 ½ Otto e Mezzo BOMBANA
***
Risotto Giallo con Anguilla e Barbabietola
saffron risotto with eel and beetroot
Brunello di Montalcino, Mastrojanni, 2012
Le Calandre
***
Roasted Roe Deer Loin
artichokes, Melanosporum black truffle
Barolo "Brunate", Ceretto, 2004
8 ½ Otto e Mezzo BOMBANA
***
Mozzarella di Mandorla
almond mozzarella
Le Calandre
***
New Zeland Cherries and Chocolate
Moscato d'Asti, Pelissero, 2016
8 ½ Otto e Mezzo BOMBANA
MOP $2,988 for Food Menu
Additional MOP $600 for Exclusive Wine Pairing
All the prices in MOP are subject to 10% service charge
---
When: Thursday, January 11
Where: 8 1/2 Otto e Mezzo BOMBANA, 1031, 1/F, Galaxy Macau
How much: MOP $2,988 per person (food menu), additional MOP $600 for exclusive wine pairing
For bookings please call +853 8886 2169, book online or visit Galaxy Macau webpage
Tags
Related Posts