The Cultural Institute is promoting a series of activities and events this summer taking place at two major locations: in front of A-Má Temple and at the Taipa Houses-Museum. From July till September, a lot of people can enjoy concerts, theatre, performances, and urban wall painting in these areas. The government entity is organizing this so everyone can experience these local performances at iconic spots in both the Macau peninsula and Taipa.
The space in front of A-Má Temple–Largo do Pagode da Barra–hosts the following collectives: Macao Chinese Orchestra, Brotherhood Art Association, Long Fund Theatre Association, The Macau Culture and Arts Association, and the Miss White Dance Group, who present a series of shows focusing on Chinese traditional arts, including the Pui Sik Parade, Chinese painting, and dances of the drunken dragon.
The Taipa Houses-Museum surroundings are the chosen grounds for folklore performances by the Macao Orchestra, Concrete/Lotus, Danças e Cantares Portuguesa "Macau no Coração" Association, the Danças e Cantares de Macau group, the Macanese Tune, amongst others. The Carmo Fair is the stage for calligraphy master, Choi Chun Heng, the International Macau Association of Tea Ceremonies, the Macau Chinese Youth Orchestra, and the Bússola de Teatro Criativo Association to present their crafts as well.
When: Saturdays and Sundays, 4:00pm–6:00pm, September 5 and 6, 12 and 13, 2020
Where: Largo do Pagode da Barra, in front of A-Má Temple and Taipa Houses-Museum, Avenida da Praia, Carmo, Taipa
How much: Free admission
For more information, check their Facebook page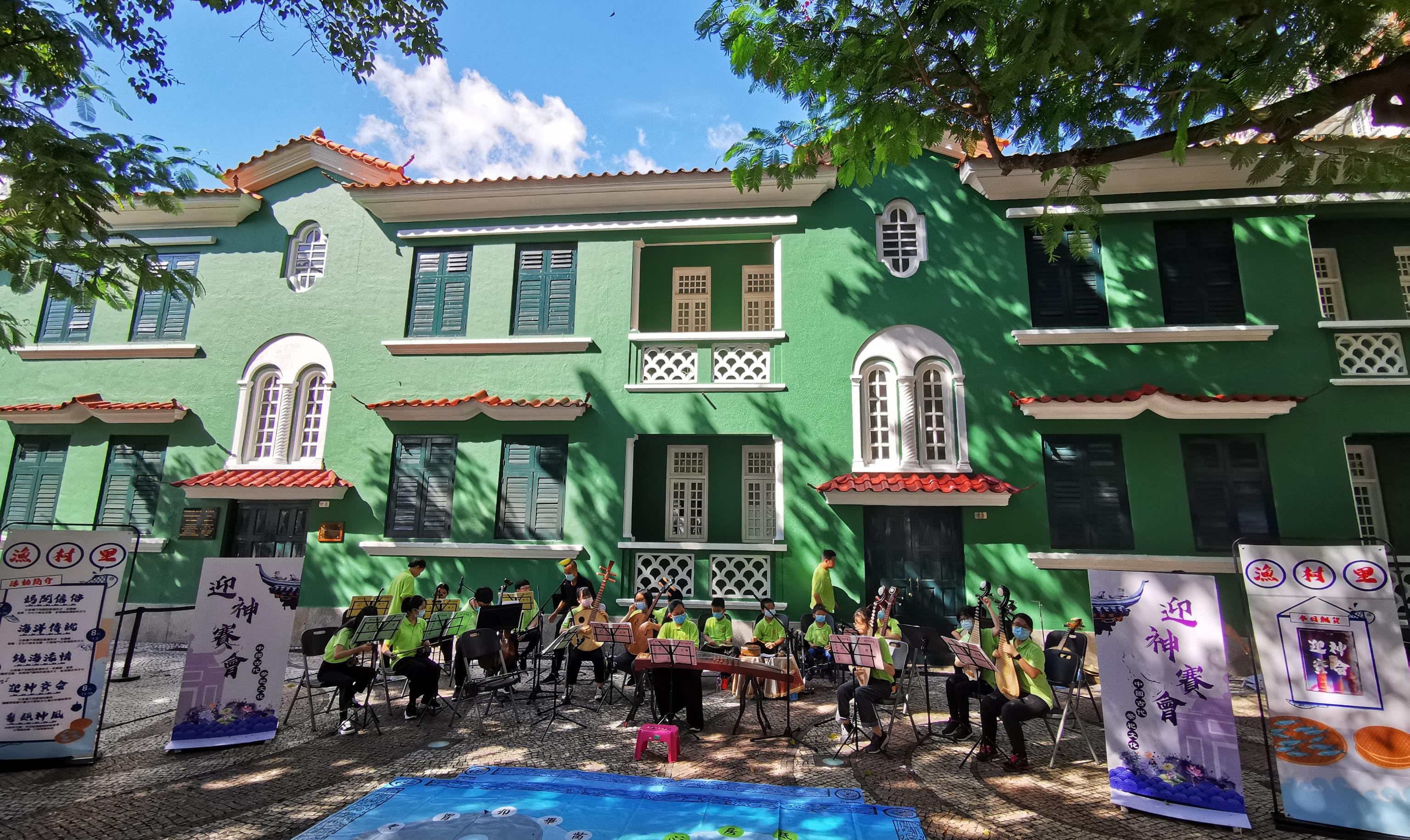 Tags
Related Posts