Hailed as a trendsetter in the hospitality front, MGM is reimagining the notion of a bespoke staycation with a holistic experience spanning the body and mind, bringing together spa treatments, dining options and cultural entertainment for a true indulgence, created with the options of your own choice to leverage the many possibilities brought by one of Asia's best urban retreats.
A Body-Mind-Spirit Pilgrimage to Tranquility
(See featured image above)
Hit the reset button with the new MGM wellness experiences! Designed to offer a quick fix for the busy wellbeing enthusiasts, our "Wellness Express" combines carefully curated healthy menu, group workout classes, and spa facilities access, along with a special discount on Forbes Travel Guide five-star-rated Tria Spa treatments. For a truly transformative experience, the "3D2N Urban Retreat" proposes an immersive experience with your holistic wellness in mind. The package features two-night accommodation for two with in-room breakfasts and nutritious dining options at the hotel's food and beverage outlets, alongside early check-in and late check-out. To recalibrate your mind-body balance, the Urban Retreat also includes "Dry Body Brush" and "Detox Body Massage" treatments, singing bowl ritual, fitness class, and complimentary professional fitness consultation from Tria Spa.
Fancy an extraordinary bestie party over the weekend? The "Sparty" for four is your answer. You and your friends will have a 60-minute "Sleep Deeply Massage" session for four at Tria, the only Private Party Room within a spa in Macau, with MOP 1,000 food & beverage credits for two hours of post-treatment indulgence. You can also add extra spice to your party with discounted spa treatments on top.
When: July, 2020 onwards
Where: TRIA Spa outlets at MGM Macau, Avenida Dr. Sun Yat Sen, NAPE, Macau and at MGM Cotai, Avenida da Nave Desportiva, Cotai
How much: Wellness Express – MOP $848 (includes wellness lunch set, a fitness consultation, a group fitness class and complimentary use of their wet facilities)
3D2N Urban Retreat – From MOP $5,088 for two people (includes 2-night stay at MGM Cotai Resort King with daily breakfast for two, complimentary early check-in at 11:00am and late check-out at 6:00pm, wellness menu for dinner and lunch at selected restaurants, complimentary fitness consultation by TRIA, two sets of 45-min Dry Body Brush and Detox Body Massage together with healing session of singing bowl ritual, a group fitness class)
Sparty – MOP $5,088 for four people (includes 4 x 60-min Sleep Deeply Massage, one for each person, two-hour usage of Tria's Party Room, MOP $1,000 dining credits). *Full payment is required 24 hours prior to booking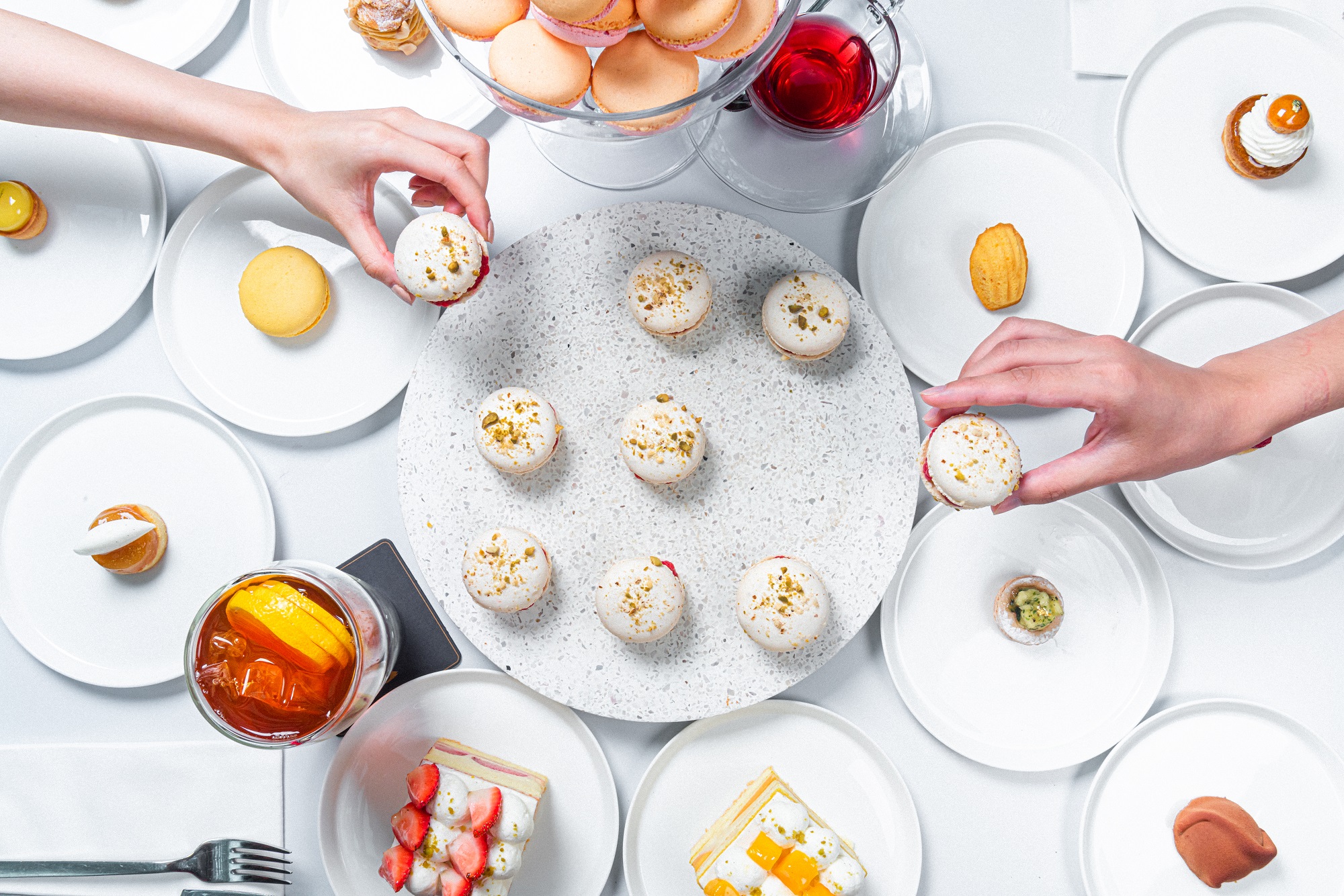 A Treat to Make You Feel Better Than Ever
While you cleanse your body and mind, it is also important to pamper yourself with delicacies. Starting from July 25, Anytime, located in the heart of MGM Cotai, is presenting the new "Sugar Crush" dessert buffet on weekends for all afternoon tea guests with a sweet tooth. Find your favorite flavors from our bountiful dessert trolley, or lay back with surprises with a free flow of sweet delights fresh from the oven. Meanwhile, from August 8 onward, foodies seeking a broader spectrum of tastes will be elated at the "MGM Culinary Tour", where guests will be taken on a food crawl under one roof to sample scrumptious dishes from our signature restaurants.
When: Sugar Crush – Weekends, starting on July 25, 2020
MGM Culinary Tour – Weekends, starting on August 8, 2020 onwards
Where: Anytime and different restaurants, MGM Cotai, Avenida da Nave Desportiva, Cotai
How much: Sugar Crush – MOP $238 per person (two-hour free flow dessert at any time)
MGM Culinary Tour – MOP $1,688 per person (private and guided six-course cuisine journey at different MGM Cotai outlets). *Limited seats available, full payment is required 48 hours prior to booking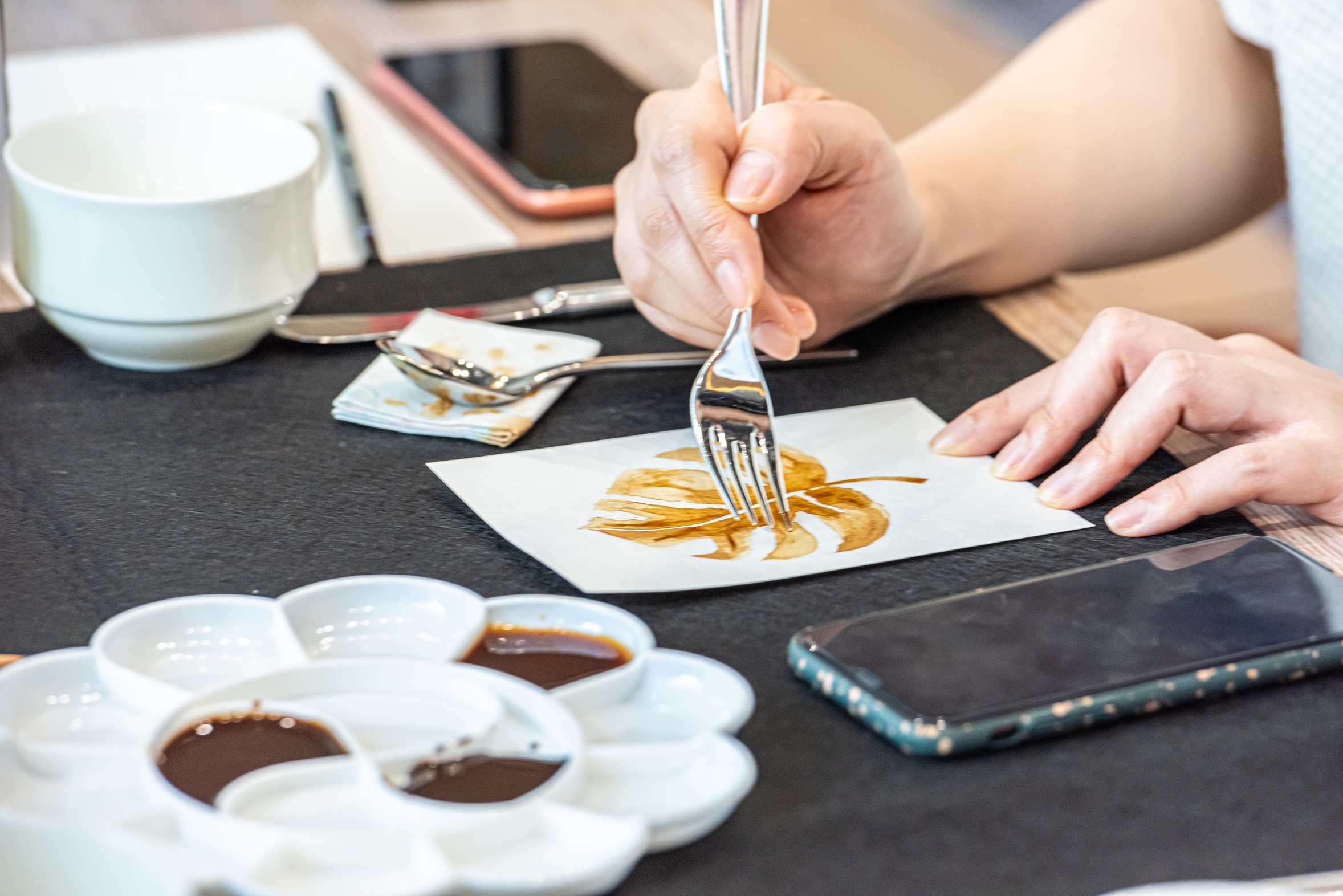 A Soulful Moment of Creative & Cultural Inspiration
Beyond the aspirations to recharge and reset, the narrative of a wellness journey is never complete without a chapter dedicated to artistic and cultural cultivation, an element at the heart of family staycation. With this in mind, The new 'M Art at MGM Cotai has launched the "Brewtiful Fun" workshop under the "Brewtiful Creativity" banner, tapping Macanese artist Skic Cheok to create postcards with splashes of coffee in the style of traditional Chinese landscape painting. The "Kids Imagination" activity series7, on the other hand, invites children to team up with their parents in a wonderful array of eye-opening experiences. The "1,2,3 Rock Paper Scissors" engages little minds aged five or above to unleash their imagination on the creation of a Chinese ink painting using coffee grounds as pigments in the eponymous game with their parents. Children aged three or above will have fun with their parents in "You Are Monkey King" workshop, where Journey To The Great West by contemporary artist Hung Yi and the literary saga behind the artwork will be reinterpreted in an exhilarating way.
In celebration of the 15th anniversary of the inscription of the "Historic Center of Macau" on the UNESCO World Heritage List, MGM Macau is organizing the "Sino-Portuguese Cultural Experience" to explore the artistry of Sino-Portuguese culture through various forms of art, architecture, music, food, and handicrafts. The sensational experience includes an art tour, which leads you through a miniature Lisbon—the MGM Macau Grande Praça. In the course, you will soak up Macau's cultural history and the beauty of Portuguese architecture, which has left a unique imprint on the city's skyline. Participants can also try their hands on traditional Portuguese craft making at different workshops, followed by a Portuguese afternoon tea at Rossio to unwind in an inspiring afternoon.
When: Brewtiful Fun – 3:00pm–4:30pm, Weekends, July 11 and 12, 25 and 26, August 8 and 9, 22 and 23, 2020
Brewtiful Upcycle – 3:00pm–4:30pm, July 18 and 19, 2020
Sino-Portuguese Cultural Tour – July 7–December 31, 2020
Macrame Experience (Keychain Making) – 3:00pm–4:00pm and 5:00pm–6:00pm, Weekends, August 9, 15, 16, 22 and 23, 2020
Mini Embroidery – 2:30pm–4:30pm, September 26 and 27, October 3 and 4, 2020
Portuguese Tile Painting – 3:00pm–4:00pm and 5:00pm–5:00pm, Saturday and Sunday, December 12 and 13, 19 and 20, 2020
Where: Grande Praça, MGM Macau, Avenida Dr. Sun Yat Sen, NAPE, Macau and MGM Cotai, Avenida da Nave Desportiva, Cotai
How much: Brewtiful Fun – MOP $268
Brewtiful Upcycle – MOP $280
Sino-Portuguese Cultural Tour – Free admission
Macrame Experience (Keychain Making) – MOP $188
Mini Embroidery – MOP $288
Portuguese Tile Painting – MOP $188–388
For details and reservations, call +853 8802 8888, +853 8806 8888 or check their official website
Tags
Related Posts