Receiving a five-star rating for the fifth consecutive year by the renowned Forbes Travel Guide, The Ritz-Carlton Spa, Macau continues its commitment to craft luxurious personalized spa journeys that integrate local cultures, traditional techniques, and the latest technology, presenting three new treatments to ensure guests achieve the perfect balance of total peace and rejuvenation this summer: the latest ultimate hydrafacialTM, the summer soothe treatment and the luxurious white truffle spa journey.
The long-awaited ultimate hydrafacialTM is now available at The Ritz-Carlton Spa, Macau. This treatment uses the latest model of the HydraFacialTM machine, of which the spiral design of the HydroPeel® Tips uses in conjunction with proprietary vacuum technology and super serums to create a vortex effect that easily dislodges and remove impurities while simultaneously hydrating skin, and is able to address specific concerns like age refinement, radiance, and restoration. The first step of the treatment is to cleanse the face, then exfoliate, extract and hydrate with the HydraFacialTM machine, followed by a facial massage, face mask, and finally a moisturizing therapy. After only 80 minutes, guests will enjoy both instant gratifying glow and skin renewal.
Embrace the beauty of summertime and unwind with the 90-minute summer soothe treatment, available for a limited time only from now until August 31, 2021. The journey begins with a body scrub utilizing warm golden millet oil and pink Himalayan salt to soften the skin, followed by an aromatherapy massage with Carol Joy London's Bespoke Body Oil to invigorate the mind and body. A final spritz of pure collagen leaves a radiant glow to the face so guests can step out looking sun-kissed even during a summer storm. Guests can also take home their favorite Carol Joy London retail products at an exclusive 25% discount upon completion of the summer soothe treatment.
For guests who want to experience a truly one-of-a-kind spa session, the new luxurious white truffle spa journey is the go-to treatment, available from now until December 31, 2021. Italian white truffles are rich in fatty acids, amino acids, vitamins A, C and D, as well as antioxidants, aiding the body's natural renewal process to brighten and moisturize the skin.
Guests will embark on a 90-minute spa journey, beginning with a house-blended body scrub, consisting of Italian honey, pink Himalayan salt, and just a hint of Italian white truffle essence. Moving on to the massage, which utilize the signature aromatherapy spa oil collection blended with Italian white truffle essence to enhance anti-aging benefits and deliver deep hydration and potent antioxidant protection to the skin. Finally, a glass of Barons de Rothschild Ritz Brut Réserve Champagne is served alongside exquisite truffle canapés as a luxurious and refreshing conclusion to the rejuvenating treatment, and guests can relax further at home with a complimentary truffle gift set.
No visit to The Ritz-Carlton Spa, Macau is complete without visiting a range of spa facilities, such as the aroma steam, sauna, vitality pool, and more, while complimentary access to which is included in any selected treatment.
When: Till December 31, 2021
Where: The Ritz-Carlton Spa, Macau, 3/F, The Ritz-Carlton, Macau, Galaxy Macau, Estrada da Baía da Nossa Senhora da Esperança, Cotai
How much: Ultimate hydrafacial treatment – From MOP $1,580 per person
Summer soothe treatment – From MOP $1,688 per person
Luxurious white truffle spa journey – MOP $3,888 per person
For more information and reservations, call +853 8886 6608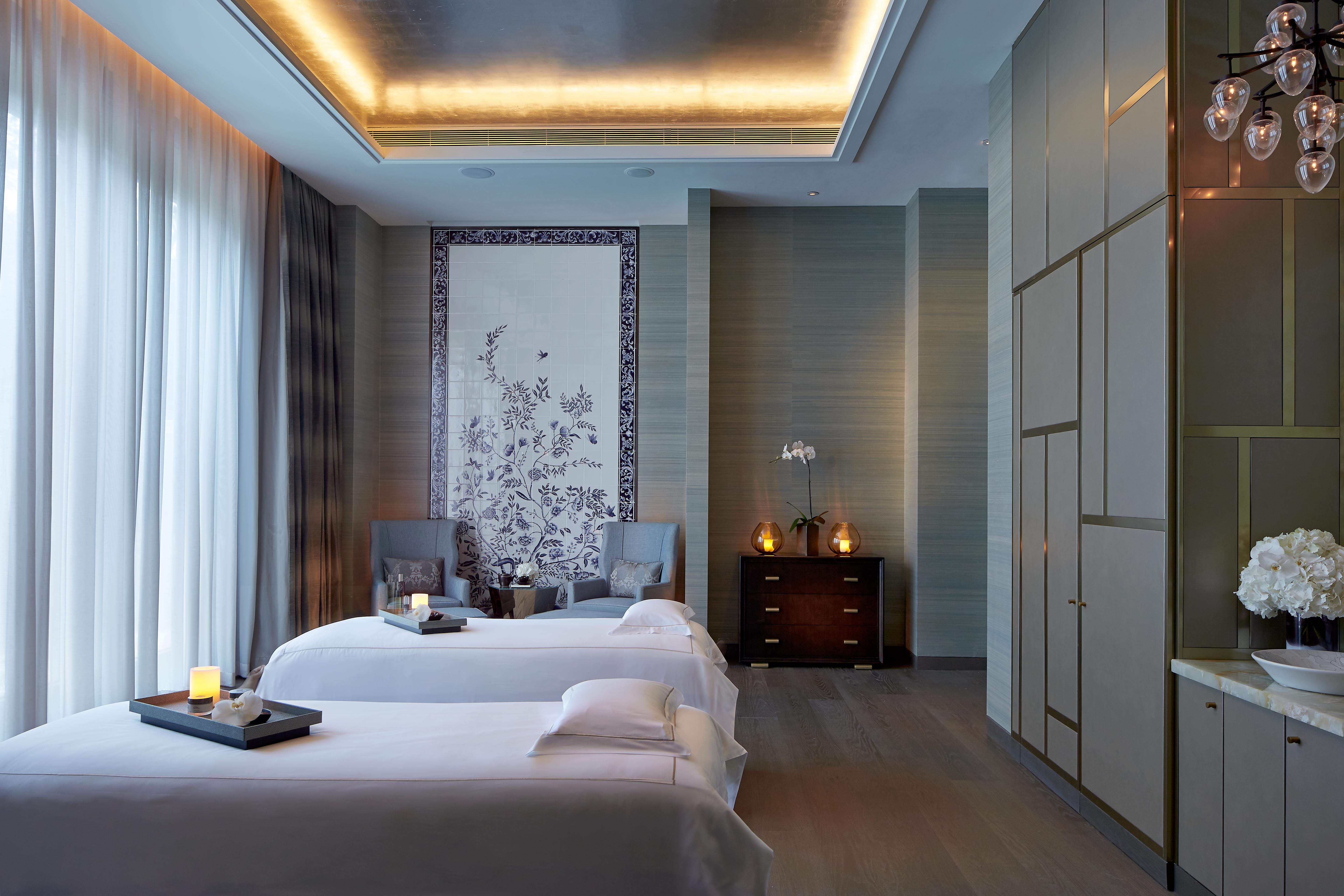 Tags
Related Posts