Chef Graham Elliot is an internationally known celebrity chef and he's certainly ready to help you explore your passion for cooking. If you love cooking and are keen on learning more about where and how to buy the freshest and best ingredients, embark on this amazing adventure and book your spot to have a culinary tour with this renowned chef. Read on and find out more!
Roll up your sleeves, put on your apron, and get ready for a culinary excursion! Imagine yourself as a one-day apprentice to the host of popular American cooking TV show and celebrity chef of Coast–Chef Graham Elliot! He is about to take you onto a culinary journey you won't forget and it all starts with Chef Graham. If you love everything that has to do with cooking and gastronomy, this is your chance to do it all with one of the experts by your side. Participants on this tour will head to the local market to source for fresh ingredients such as fish, seafood, meat, and vegetables with Chef Graham. This adventure is followed by an exclusive cooking class with tips and comments from the chef himself.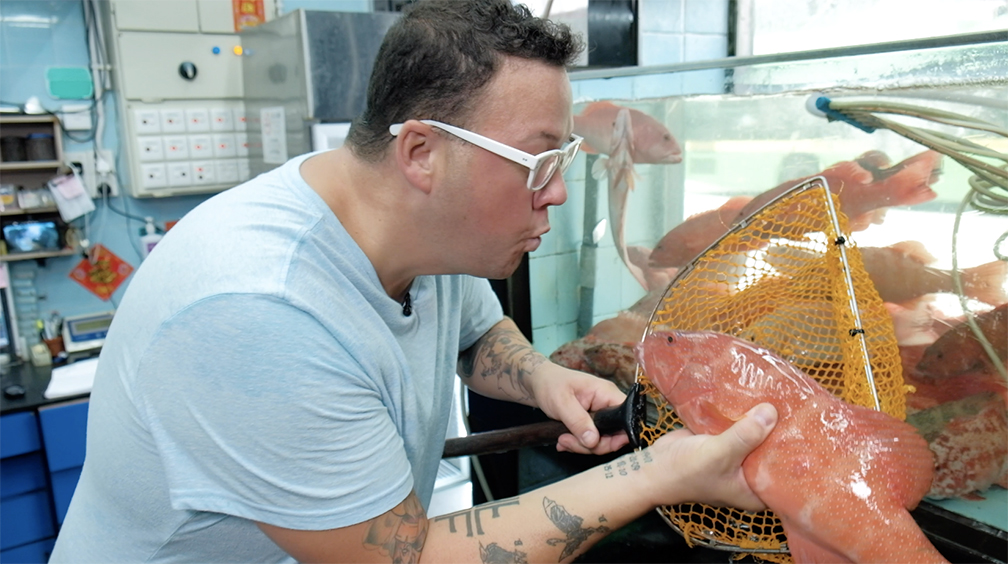 Step by step, Chef Graham teaches how to select the freshest ingredients at the market and transform them into scrumptious dishes. The exclusive interaction with Chef Graham himself at the stove will surely teach all one needs to know to level up those cooking skills. Savor the fruits of your labor together with the world-ranked celebrity chef at the table. Taste the special Graham Elliot caesar salad, lobster toast, BBQ ribs and more after the cooking class!
This is a unique opportunity for you to experience, first-hand, this professional's experience and get up close to someone usually seen through a TV screen. Chef Graham leads the tour and does everything a food lover would do when preparing beautiful food: going to the market then selecting high-quality and fresh ingredients. However, you get the added bonus of learning from the best and take note of the unique recipes that are sure to come in handy for that romantic dinner or family gathering!
When: 8:30am–1:00pm, Saturday or Sunday, November 16 or 17, 2019
Where: Vista, MGM Cotai, Avenida da Nave Desportiva, Cotai
How much: MOP $1,288* per person
For inquiries and reservations, call +853 8806 2328
Full payment in advance is required to guarantee the booking. Seats are limited with 10 vacancies for each session only. Participants must be aged 10 years or above.
*All prices are subject to 10% service charge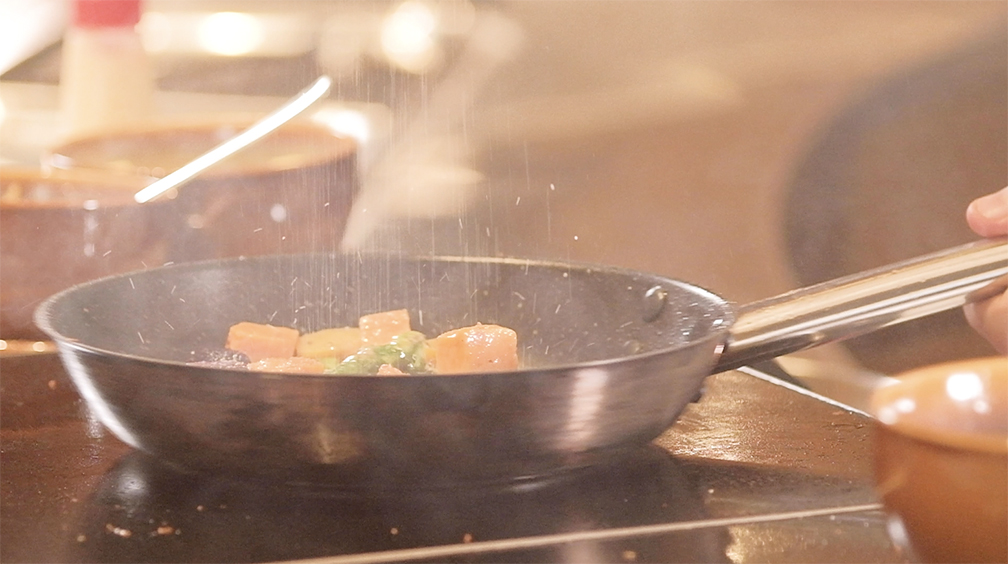 Tags
Related Posts