This very winter, MGM is bringing the snowy winter charms to MGM COTAI, welcoming all guests to immerse into the true sparks of a winter wonderland in Macau, with a delightful array of seasonal dining delicacies. Located at the heart of the Spectacle, Anytime will serve a lineup of winter-themed pastries. Bringing vividness to the cold winter days is a limited-edition box set of five-colored donuts, destined to bring a warm happy smile to everyone's face. Each donut comes with a velvety cream filling of specific flavors, from green tea, chocolate, dulce chocolate, to strawberry and lemon. Each box set is priced at MOP $88.
Seasonal Fondue Made Perfect for a Cozy Winter 
A cozy wintery experience would not be complete without indulging in a pot of cheese fondue with friends and family. This December at Anytime, guests will be able to savor a Swiss traditional Cheese Fondue–a classic, rich winter delicacy made with three types of Swiss cheese, Gruyère, Tête de Moines, and Emmental, melted in low heat along with white wines and Kirsch. The best way to enjoy is to dip pieces after pieces of golden toasted bread into the heavenly pot of melted cheese.
For those who seek a sweet indulgence, the Chocolate Fondue is the perfect option–a rich cocoa blend of 58% dark chocolate and a dash of white and milk chocolate to create an extra silky mouthfeel, while maintaining the right level of bittersweetness. This chocolate lover's favorite is served with fresh fruits, marshmallows, madeleine, and other petite pastries to double the joy of indulgence.
For a fun and surprises-packed dining experience, look no further than the Cocoa Bombs–a one-of-a-kind hot chocolate specialty drink of a balloon of chocolate loaded with marshmallow and cocoa powder melted into a velvety hot chocolate with steaming hot Japanese milk. It gets extra delicious to savor under a winter ski village setting at the Spectacle.
When: December 1–31, 2021
Where: Anytime, MGM Cotai, Avenida da Nave Desportiva, Cotai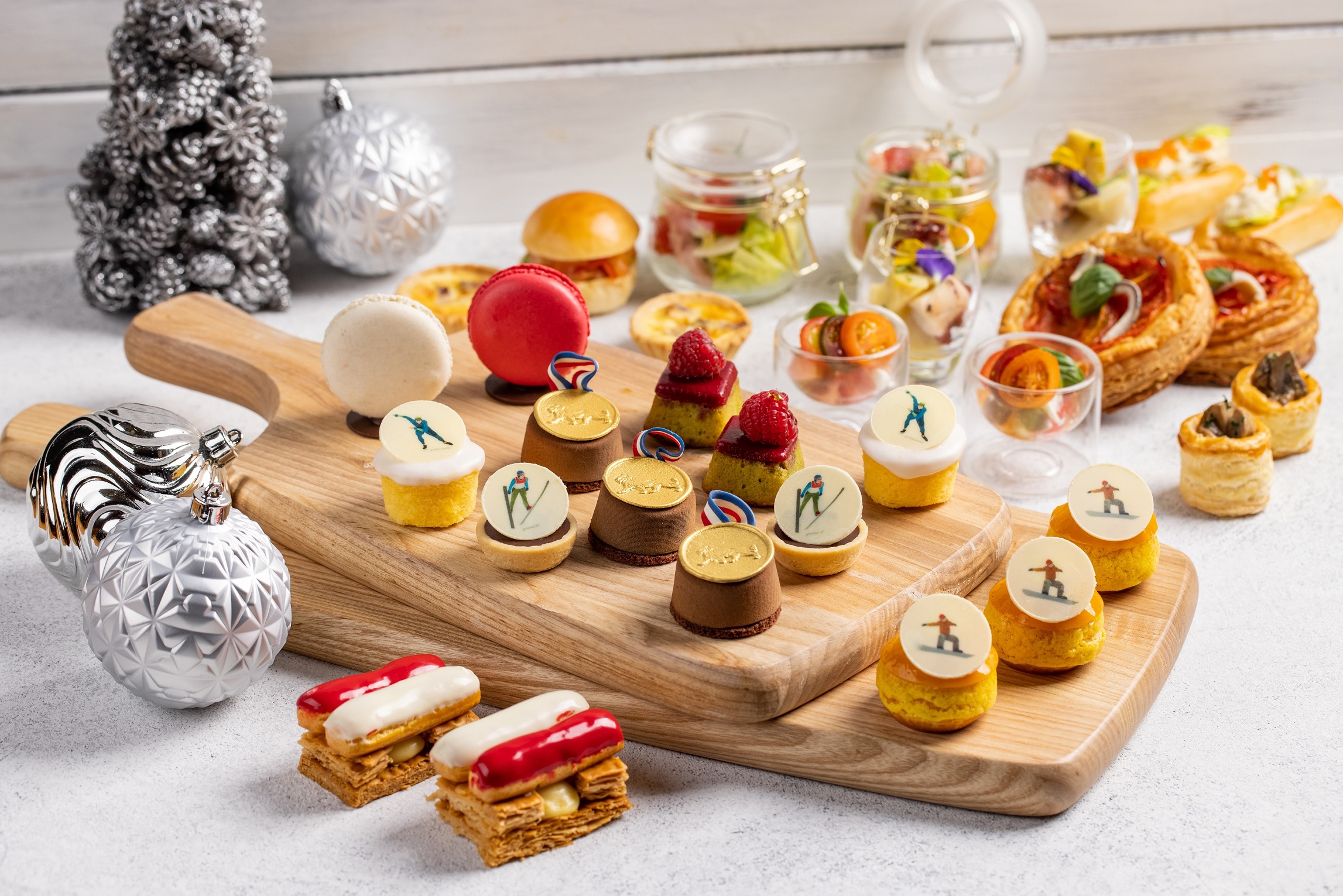 Sweet Tooth Indulgence at Anytime
Inspired by winter sports and seasonal ingredients, the pastry team of MGM COTAI has created a series of over 10 vivid kinds of pastries to impress all sweet tooths in town. This lineup of delicious creations not only comes with fun and adorable looks, such as curling, bobsleigh, snowboards, and more, the layering of flavors is also thoughtfully curated with made-for-the-season ingredients including cinnamon, gingerbread, and chestnut, to name a few. These are certainly the perfect delicacies to enjoy during the frosty season, for both the sight and palate.
Every Saturday and Sunday in December (Christmas period excluded), Anytime will serve the Winter Festive Sugar Crush, where guests may indulge their sweet tooth and pick their favorites from an all-you-can-eat lineup of over 20 kinds of winter-themed desserts and savory snacks, including red wine pear tartlet, mushroom vol au vent, cheese raclette and more. The restaurant will also serve the Winter Festive Afternoon Tea Set that includes over 10 kinds of seasonal pastries and savory snacks, and drink options as well.
At the same time, the crowd's favorite Sea Odyssey also welcomes a new seasonal performer–the flying penguins, which will join the regular crew of flying dolphins to glide in the air under the Spectacle roof. Along with the lively animation projecting on the 25 gigantic LED screens around the Spectacle, this show is a truly immersive entertainment experience to enrich the times spent in MGM COTAI.
When: Winter Festive Sugar Crush – Saturdays and Sundays, December 1–31, 2021
Winter Festive Afternoon Tea Set – Daily, 3:00pm–6:00pm, December 1–23, 26–31, 2021
Sea Odyssey seasonal performance – Daily, 1:00pm, 3:00pm, 5:00pm, and 7:00pm, December 1–31, 2021
Where: Anytime, MGM Cotai, Avenida da Nave Desportiva, Cotai
How much: MOP $238* per person, MOP $458* for two and MOP $118* per child (aged between seven and 12 years old)
Winter Festive Afternoon Tea Set – MOP $328* per set (drinks included)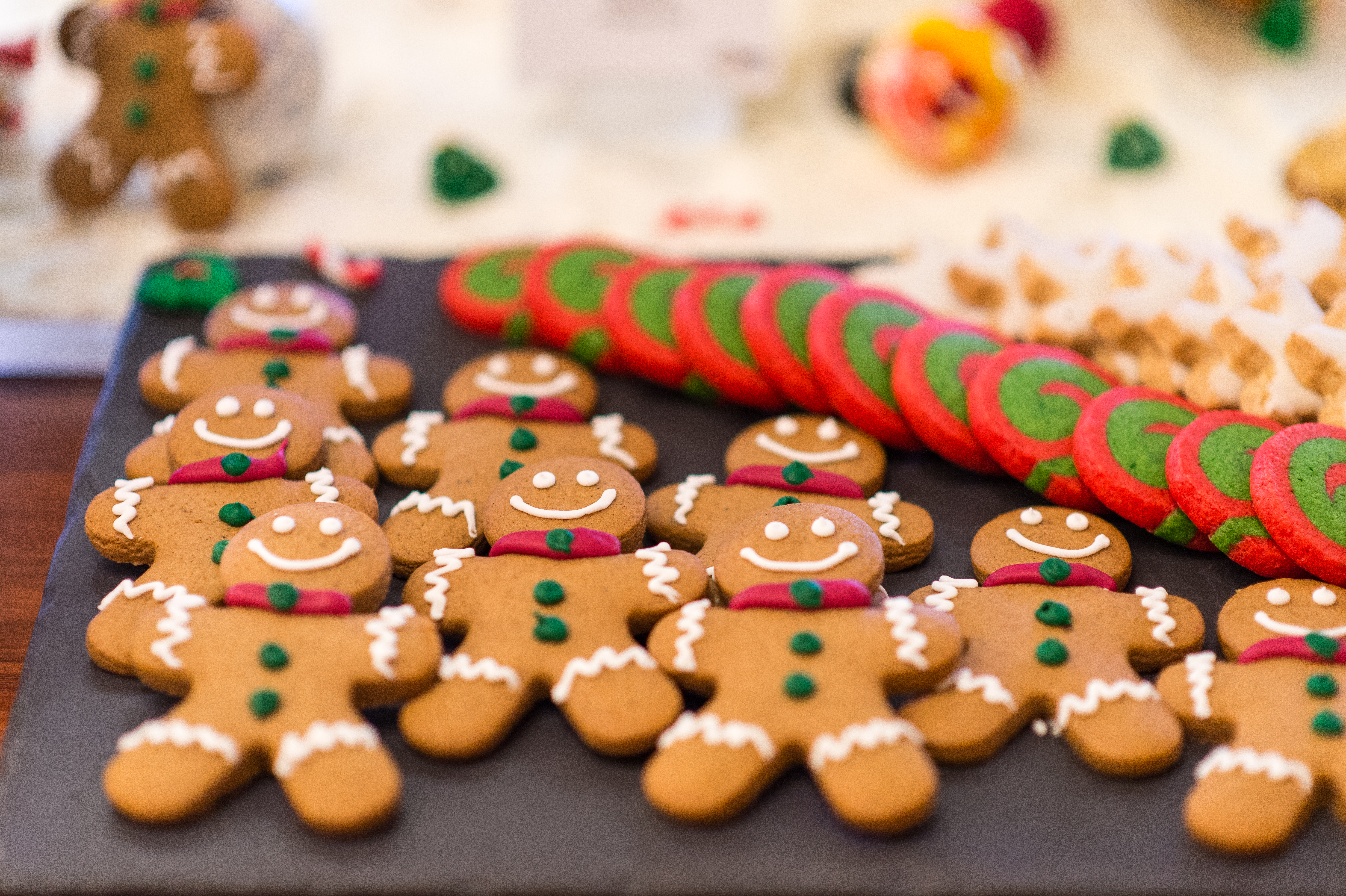 Winter Fun Workshops 
Sparking even more fun and joy to the season, kids may unleash their creativity in the Sweet Tooth Workshops at Anytime, during weekends in December. Kids, and also parents, are invited to decorate their own donuts or gingerbread with colorful candy toppings at the Winter Festive Donut Decoration Workshop and Gingerbread Icing Cookie Decoration Workshop, making their very own edible masterpiece while also enjoying some precious parent-children times. What's more, Anytime also offers an extensive selection of seasonal gifts to save everyone from the hassle of festive shopping for loved ones.
When: Saturdays and Sundays, December 1–31, 2021
Where: Anytime, MGM Cotai, Avenida da Nave Desportiva, Cotai
How much: MOP $150 per participant**
For more information and bookings, call +853 8806 8888 or check their official website
*Subject to a 10% service charge
**Reservation in advance is required
Brought to you in partnership with MGM Macau
Tags
Related Posts