One of the most iconic buildings of Hong Kong that clearly stood out when I visited Hong Kong for the first time 10 years ago was the Bank of China (BOC) Tower. The 70-floor building stands 364.7 meters tall (including the two 50m masts), and held the title of the tallest building in Hong Kong and fifth in the world in 1989. Although the title lost its sheen amidst the towering skyline of Hong Kong, the Bank of China Tower (BOC) still remains one of the tourist points of interest for its architectural predominance.
Piece of marvel
Designed by I.M. Pei the inspiration for the building's construction was the elegant shape of bamboo and its sectioned trunk reaching higher and higher with each new growth. The BOC Tower is symbolic of strength, vitality, growth, and enterprise; representing Bank of China's rapid development in Hong Kong. The building is characterized by a harmonious blend of modern architecture with traditional Chinese design. Its four prism-shaped shafts reflect the sun's rays like a glittering crystal. A geometrical work of art clad in a curtain wall of glass and aluminum, it rises majestically from its Central location to command a spectacular panoramic view of the Victoria Harbour, said Pei.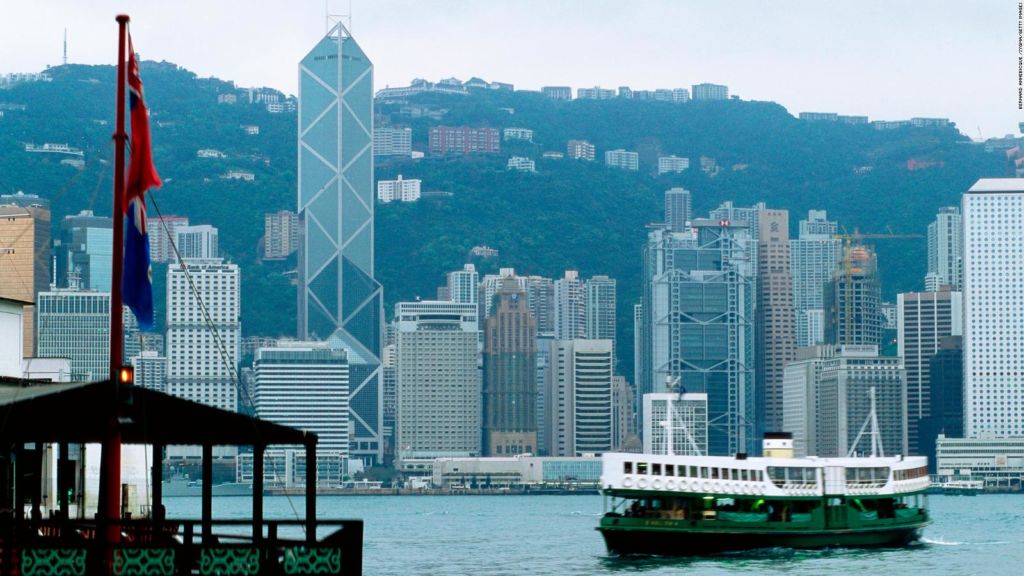 Notes from History
The request for the design came in 1982 when the transfer of sovereignty (that materialized in 1997) was being prepared by the Chinese government. Amongst other things, its image would need to represent a new connection between Hong Kong and the rest of the world. That had to be an image of modernity and economic strength. Pei also stated that the tower reflects the aspirations of the Chinese people.
But after Pei's acceptance to work on the project, his major struggle was the small size of the land that would compel him to design a tall tower. He always tried to avoid those because most of the skyscrapers in Hong Kong, especially at that time, had dismal architectural relevance. They were usually rectangular shaped buildings, with concrete façades and windows or mainly made of glass. There was seldom anything remarkable about them.
But just after a family vacation, while playing with a bundle of sticks and organizing them in a cascade sequence he stumbled upon the inspiration for the Bank of China Tower. It led to this structure in a group of X shapes which is one of the buildings most interesting characteristics and innovations to date. They gain a special life at night when lit up with LED lights.Don't forget to check it out in your next visit to Hong Kong.
Bank of China Tower 1 Garden Rd, Central, Hong Kong
---
For any inquiries about interior design or fit-out works, don't hesitate to contact Rui Barbosa:
KPM Project Management Ltd. 14-02 Si Toi Commercial Bldg, 619 Av da Praia Grande, Macau, +853 6675 2499; [email protected]
*All views expressed are the author's alone
Tags