Hong Kong is a city where the food scene is fast-paced and always changing. That is why we always have our eyes peeled for the newest openings, revamped menus, and trendiest restaurants in Hong Kong. This August, make sure to add these locations to your list of dining destinations!
KINSHIP
(Featured image above)
A dining trend that all of us can all agree upon is that of a sustainable concept. Kinship's farm-to-table ethos is a good enough reason to visit this lovely restaurant. The menu is inspired by the chefs' extensive travels across the globe. We recommend the fresh-caught seafood dishes including the hamachi crudo priced at HKD $140 served with tuna and anchovy tonnato vinaigrette, crunchy garlic croutons and fermented 'carrotkraut'. The signature smoked Faroe Islands salmon is also a winning choice priced at HKD $158. We just love the sharing-style spiced seafood stew priced at HKD $298. And to cap off a sumptuous meal, don't leave without a taste of Mr. Whippy Ice Cream priced at HKD $78. The nostalgia-inducing bowl of vanilla is served with salted caramel sauce, chocolate brownie and peanut brittle. All prices are subject to a 10% service charge.
Kinship 3/F 2-4 Shelley Street, Central, Hong Kong, +852 2520 0899, www.kinshiphk.com
CORNERSTONE
We're totally hooked on Chef Shane Osborn's Netflix show called The Final Table. That is why we were delighted to learn about Cornerstone. Located in the heart of bustling Soho, the contemporary bistro champions the best of quality ingredients in a vibrant and relaxed setting. The restaurant seats a total number of 24 guests in a comfortable setting and bright ambiance. Cornerstone by Chef Osborn showcases not only culinary diversity but also encapsulates true commitment to a simple and authentic style of cooking. Amongst the must-try from the menu include the oxheart tomatoes with basil pesto, burrata and oakleaf, fresh yellowfin tuna with pomelo, yuzu, fennel and ginger.  The menu will also include several vegan options and vegetarian dishes which can be made vegan upon request.
Cornerstone G/F, 49 Hollywood Rd, Soho, Hong Kong, www.facebook.com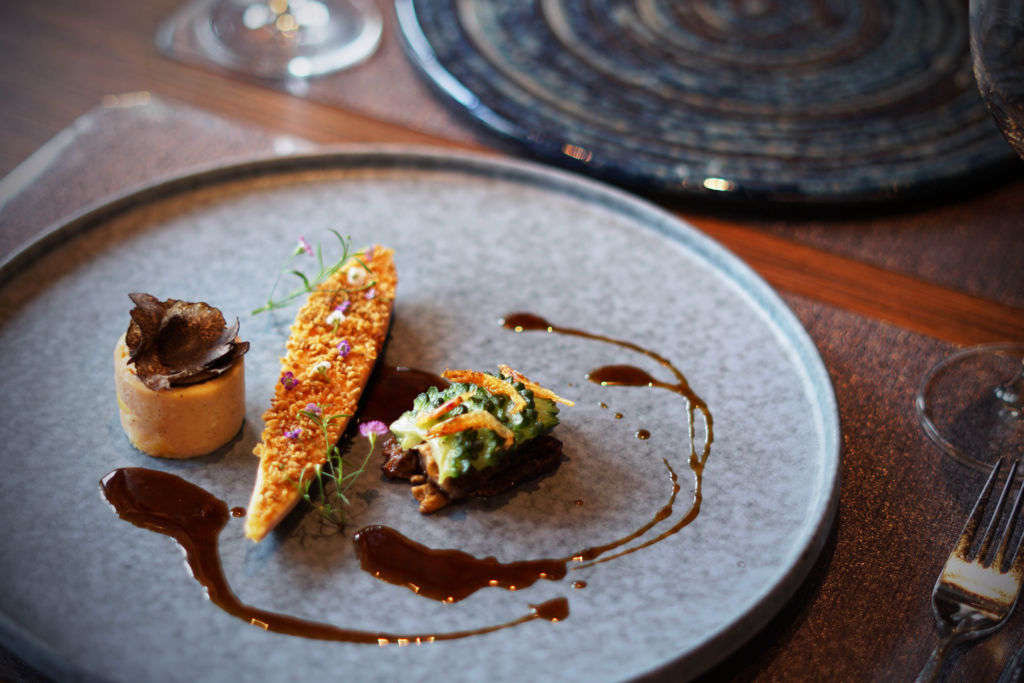 ROOT CENTRAL 
There's just something very inspiring at Root Central. The pivotal part is probably Chef Vito Chan and his philosophies stemming from his dedication to the environment that is manifested at this wonderful dining spot. Simple dishes with a spike of spirit from presentation to palate makes the menu a total stand out. The Mushroom Tasting Menu starts with scampi and Cèpes mushroom puree, wrapped in a light tofu skin. It may be a bit surprising to find a combination of of savory and milky flavor blended with Cèpes mushrooms' earthy taste. Their rice dish is prepared perfectly with chewy organic Koshihikari rice cooked in truffle water and topped with matsutake and blue mussels. The unique flavors are quite unforgettable that is why the eight-course menu priced at HKD $1,380 per person is worth every dollar.
Root Central H Code, 45 Pottinger street, 7/F, Hong Kong, +852 2420 8112, www.roothongkong.com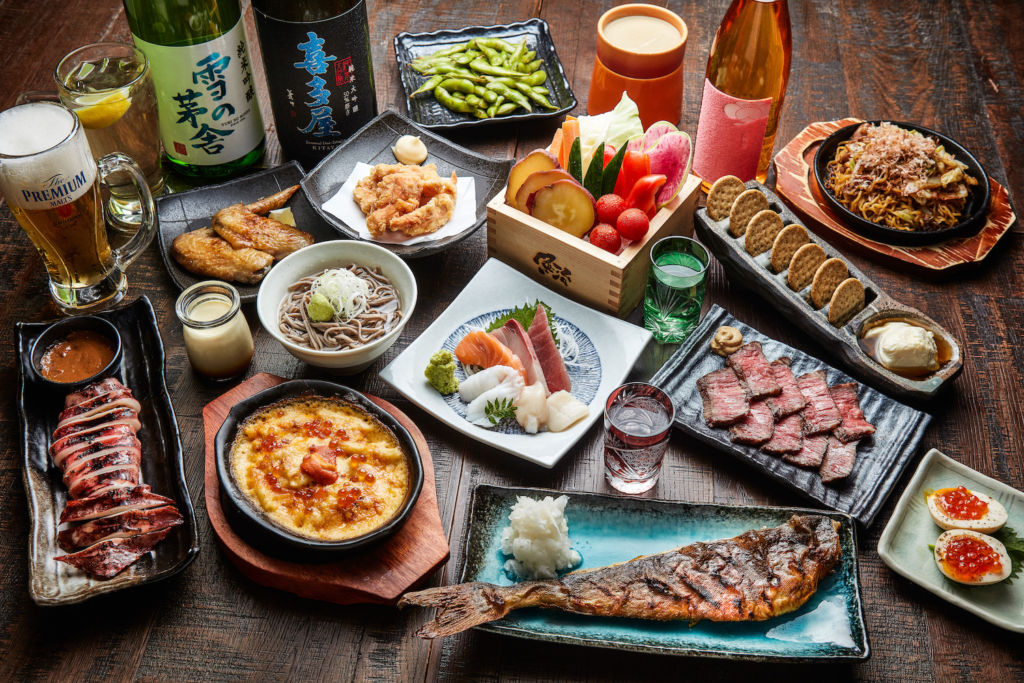 Uoharu
Authentic food meets great service at the renowned Tokyo-based izakaya restaurant Uoharu, makes it a pleasant experience at every visit. Debuting its first-ever weekend all-you-can-eat brunch experience, the new brunch concept is set to breathe creativity into Central's dining scene during the weekend. Prepare for a one-of-a-kind dining and drinking experience not just after work, but also on the weekends with family and friends. The weekend brunch is priced at HKD $298 for adults, HKD $98 for children from 6 to 12 years old, and it's free for children under 6 years old. The alcoholic drinks package is priced at HKD $168. The weekend brunch menu is available on both Saturdays and Sundays from 12:00pm to 3:00pm.
Uoharu 7/F, M88 Wellington Place, 2-8 Wellington Street, Central, Hong Kong, +852 2217 8880, www.facebook.com/uoharuhk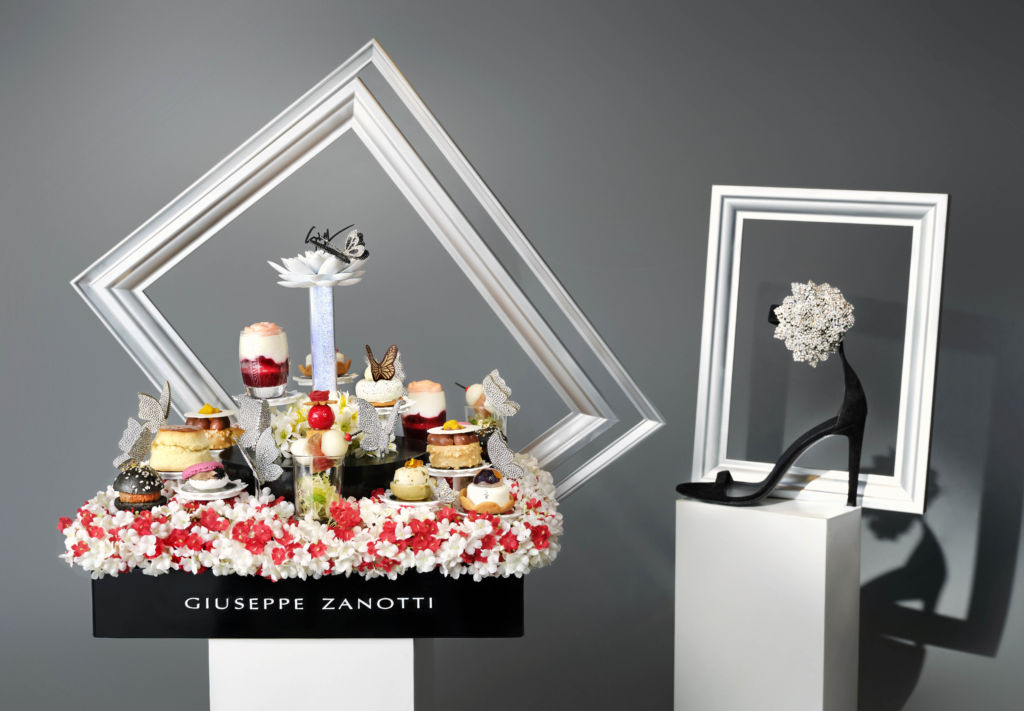 The Ritz-Carlton, Hong Kong 
A visit to The Ritz-Carlton is always a lovely time. The stylish location is a favorite for a chic afternoon tea with friends and family. This month is made even more exciting by Executive Pastry Chef Richard Long as Giuseppe Zanotti's aesthetics are incorporated into delectable gourmet items. The tea set which includes six sweet delights and four savory bites reflects style, texture and geometry themes from Giuseppe Zanotti's latest collection. The crystal-encrusted butterflies from Giuseppe Zanotti's artistic heels flutter onto the beautiful crafted afternoon tea set featuring also a bed of exotic flowers and crystal-encrusted petals. The beautiful bites are placed on intricate flower beds which rotate every now and then. The magnificent design will definitely steal your heart, priced at HKD $418 per set.
The Ritz-Carlton, Hong Kong International Commerce Centre, 1 Austin Road West, Tsim Sha Tsui, +852 2263 2263, www.ritz-carlton.com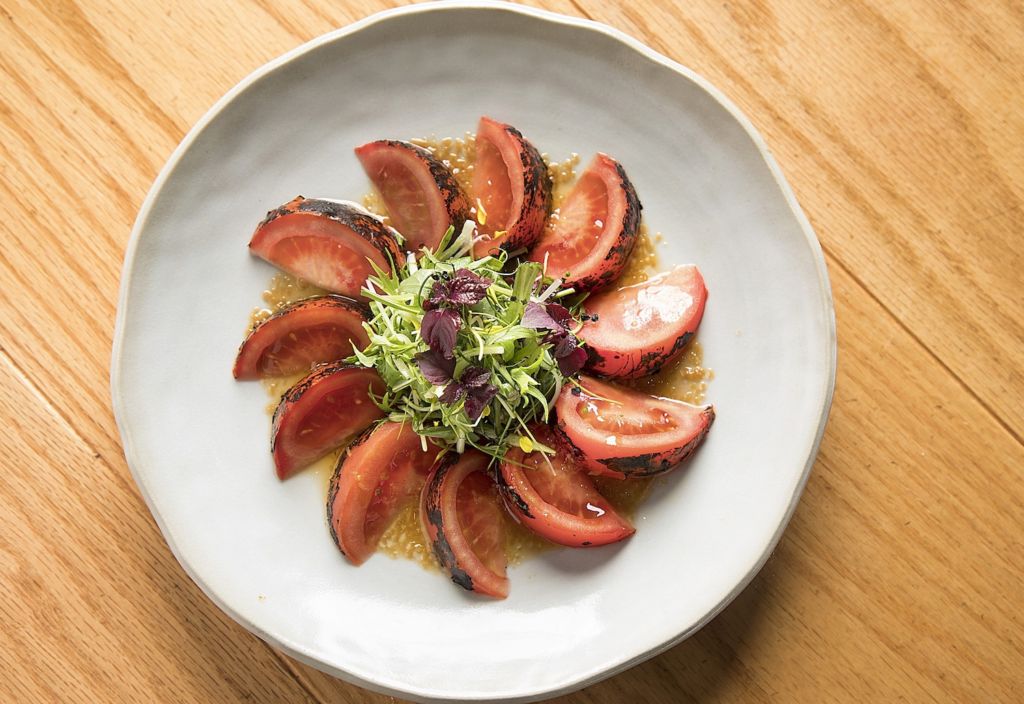 Zuma
Feel the summer fever with a visit to Zuma Hong Kong. They recently unveiled the perfect selection of summer dishes to beat the heat featuring traditional Japanese and luxury seasonal ingredients such as oysters, sea urchin and more. The brand-new chilled somen noodles with sea urchin, grated ginger and wasabi priced at HKD $280 ranks high on our list. The crisp tomato salad with roasted eggplant and ginger dressing priced at HKD $120 is also a surprising dish. You can taste the natural flavors and enjoy the ingredients that truly stand out. End the night with the tropical flair of the roasted pineapple and lychee sundae with crumble and coconut ice cream priced at HKD $138. You'll feel the hot holiday vibe at this location, that's for sure.
Zuma Level 5 and 6 Landmark Atrium, 15 Queen's Road Central, Central, +852 3657 6388, www.zumarestaurant.com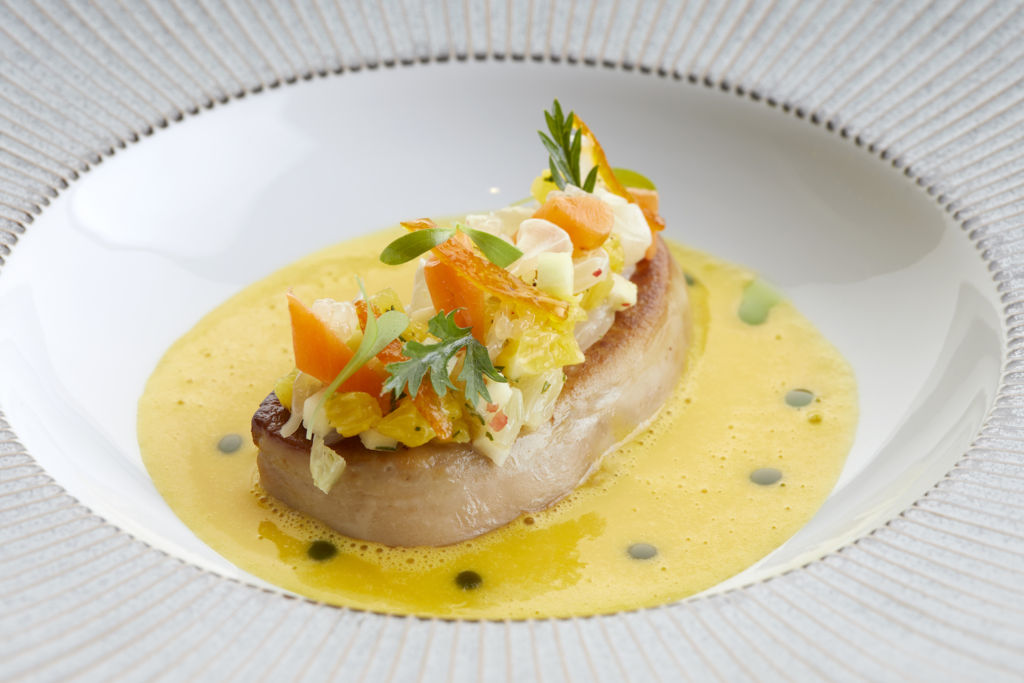 ÉCRITURE 
There is no question that Hong Kong is an incredible dining destination. This month, Le Comptoir's two-Michelin-Star contemporary French restaurant, Écriture will host award-winning chef Vincent Thierry for a special collaboration dinner on August 12. Combining forces with Écriture's own Maxime Gilbert, the two pioneering French chefs will present an exclusive nine-course joint menu featuring creative French cuisine priced at HKD $2,880 plus 10% per guest, available for one night only. Bound to be a memorable evening of fantastic French food, make sure to book early for this delicious affair.
Écriture  80 Queen's Road Central, Central, Hong Kong, +852 9229 4627, www.facebook.com/ecriturehk
Gaddi's
Are you celebrating a special occasion this month? The Peninsula's legendary fine-dining restaurant Gaddi's is the ultimate location for a grand dining experience. Leading the impressive kitchen team is recently appointed Gaddi's Chef Albin Gobil who is an up-and-coming star of the culinary world, who has made it his mission to take guests on captivating gastronomic adventures brimming with creativity, innovation, and refinement. The "Le Weekend du Vin à Gaddi's" experience is a special menu allowing guests the chance to experience the joie de vivre of a getaway to France. It is priced at HKD $698 and HKD $1,088 with wine pairing per person. It is available during lunch every Saturday and Sunday. For the Gaddi's Degustation Menu, guests can choose the five-course menu, priced at HKD $2,188 and HKD $2,888 with wine pairing respectively.
Gaddi's The Peninsula Hong Kong, +852 2696 6763, www.peninsula.com
Tags
Related Posts