Are takeaways the new norm? Restaurants are certainly adapting quickly to the current scenario ensuring we stay safe and free from COVID-19. Hong Kong's best dining spots are teeming with takeaway menus for contactless pick up and delivery services. You can still enjoy your favorite food in the comfort of your home. We've curated a list below because first, we love to support local, and second because the word takeaways have embraced a new meaning in our lives giving us great happiness and good health. Take your pick!
MOTT 32
(See featured image)
They've launched a pocket-friendly series of packages called "Sommelier Boxes" via their takeaway platform. The "Champagne Box" boasts six bottles of bubbly from Bernard Lonclas priced for HKD $3,000. If your orders are over HKD $1,200 placed via Deliveroo, you'll receive a complimentary bottle of Rioja that's worth HKD $740 until the end of August! You can also avail the 15% discount for self pick-up or takeaway placed via their website using the code "UNITY15" until the end of August.
You can view the menu here
Mott 32 Standard Chartered Building, 4-4a Des Voeux Road, Central, Hong Kong, +852 2885 8688, www.mott32.com, www.facebook.com/Mott32HK
LIMEWOOD
Celebrations are made easier and possible with orders at Limewood over HKD $600 via Deliveroo receiving a complimentary bottle of Prosecco until the end of August. Another favorite deal of ours is the free delivery with orders over HKD $400 via Foodpanda. If you're also craving a breakfast fit for champions, Limewood is also available for delivery and takeaway on Saturday and Sunday.
Limewood Shop 103/104, The Pulse, 28 Beach Rd, Repulse Bay, Hong Kong, +852 2866 8668, www.limewood.hk
SIP SONG
Missing Thai food? Sip Song is the answer to all of your cravings. Enjoy their free delivery option with orders over HKD $400 via Foodpanda.
Sip Song Shop 114 & 115, The Pulse, 28 Beach Rd, Repulse Bay, Hong Kong, +852 2328 8385, www.sip-song.com
Please note that Mott, Limewood, and Sip Song are open for dine-in from 11:30am to 6:00pm. Limewood is temporarily closed on Mondays and Tuesdays.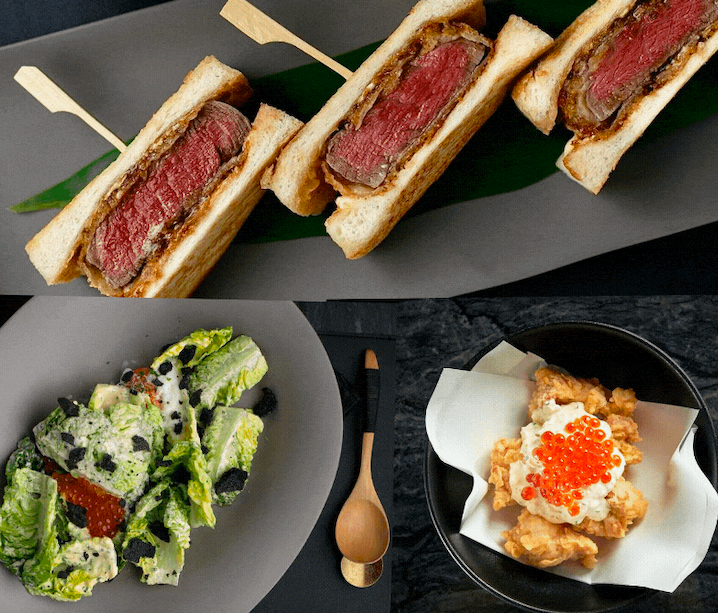 SILENCIO
Meatlovers can still indulge in the lip-smacking goodness of Silencio's new Wagyu Sando Set priced at HKD $488. It includes onsen salad, chicken nanban and house-made Japanese pickles. It's exclusively available for take-away and delivery from Friday to Sunday from 12:00pm to 6:00pm. You can also order via WhatsApp +852 9153 9356 with free delivery in Central, Hong Kong.
You can view the menu here
Silencio LKF Tower, Lan Kwai Fong, Central, Hong Kong, +852 2480 6569, www.facebook.com/silenciohk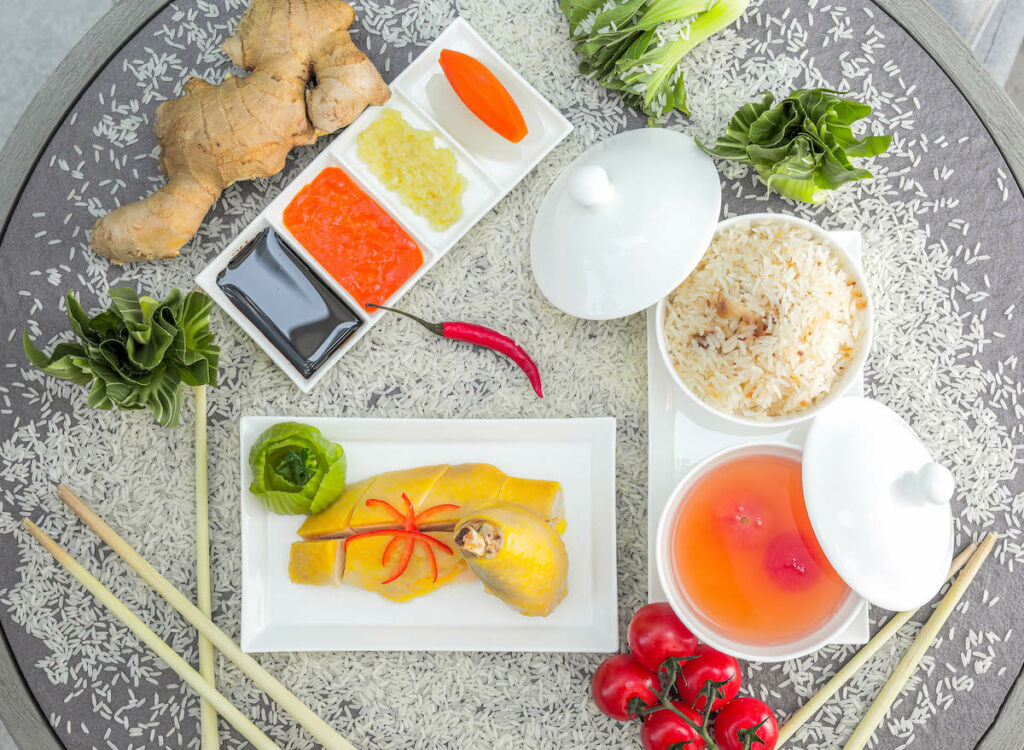 The St. Regis Hong Kong
Do you miss dining at The St. Regis Hong Kong's The Drawing Room? Because we do badly, so we jumped with joy upon learning about their takeaway options. It includes selected items from the a la carte menu plus seven takeaway cocktail options at the St. Regis Bar. For the cocktails and spirits orders, if an order is made by 6:00pm each day, guests can arrange same day pick up. For The Drawing Room, orders can be made from 11:00am to 8:30pm. Both are available for pick-up only.
For orders, you can contact +852 2138 6800 or email at [email protected]
The St. Regis Hong Kong 26 Harbour Rd, Wan Chai, Hong Kong, +852 2138 6808, www.marriott.com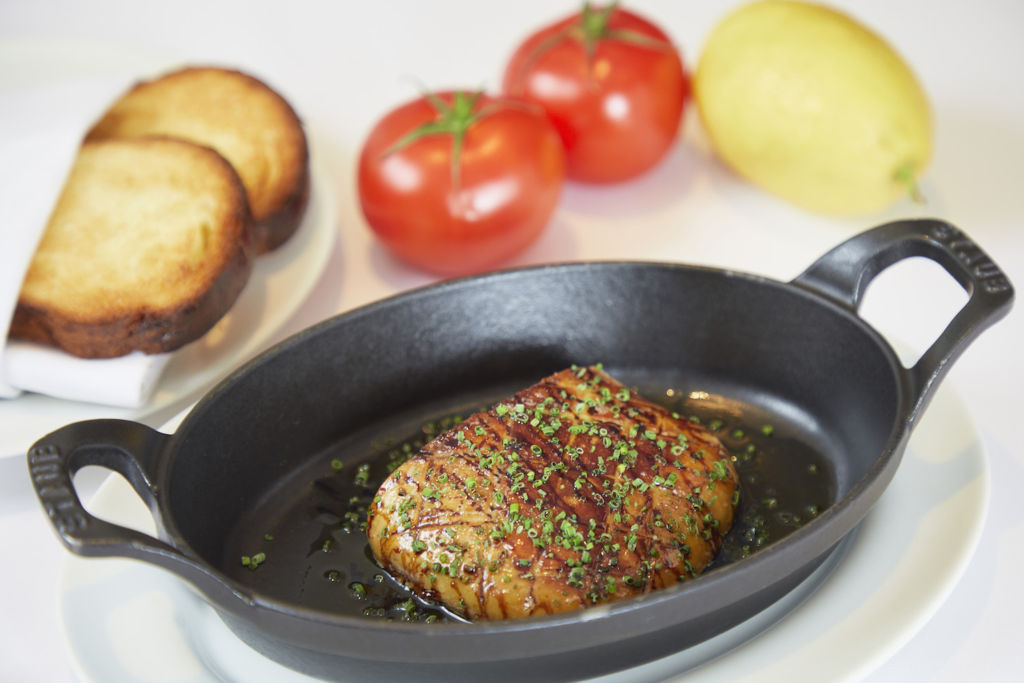 La Petite Maison
With the freshest Mediterranean ingredients, sourced from around the world, optimum health is the ultimate goal of the talented team at La Petite Maison. Don't miss out on the delicious taste of French cuisine now that you can order takeaways from this top-notch restaurant.
You can view the menu here
La Petite Maison Shop 1, H Queen's, 23-29, 1/F Stanley St, Central, Hong Kong, +852 2887 1113, www.lpmlondon.co.uk
Also read: Très Chic: Dining at La Petite Maison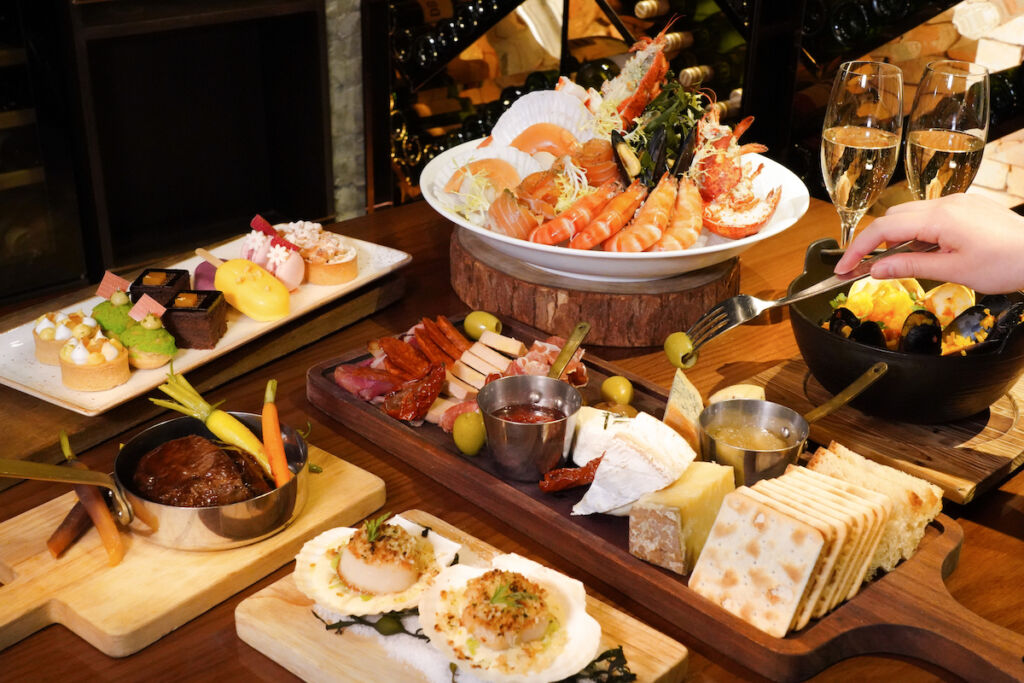 THE LANGHAM, HONG KONG
Leave your dinner plans to The Langham, Hong Kong. Yes, delectable dishes from the five-star property are available with just a call or click away. If you miss the signature seafood and meat platter from Bostonian Seafood & Grill then this is your chance. Relax and enjoy the Bostonian Seafood & Grill's Home Brunch Platter priced at HKD $1,500 (HKD $1,200 after 20% discount). If you self-collect, it even comes with a complimentary bottle of Perrier-Jouët Grand Brut! For an elevated dining experience, you can experience three Michelin-starred cuisines at home. T'ang Court is also available with a takeaway and delivery menu. Enjoy a 20% discount on the award-winning authentic Cantonese gourmets on self-collect orders as well.
You can view the menu and order here
The Langham, Hong Kong 8 Peking Rd, Tsim Sha Tsui, Hong Kong, +852 2375 1133, www.langhamhotels.com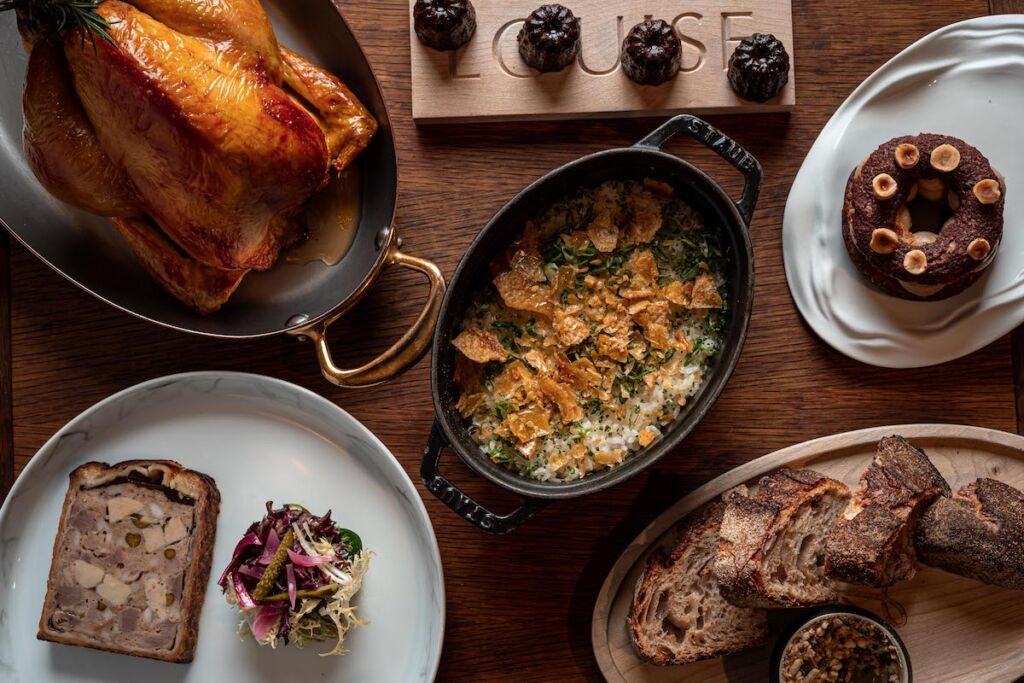 LOUISE
JIA takes home deliveries seriously ensuring Hong Kong dwellers enjoy the art of dining in the comfort of their homes. You can check out their page for great options and fantastic deals. In particular, we love the sharing set offered by Louise. It's perfect for a family meal filled with flavors of France. Louise is available for pick up and delivery from Tuesday to Sunday, from 11:00am to 8:00pm.
You can view the menu here
Louise PMQ, 35 Aberdeen St, Central, Hong Kong, +852 2866 0300, www.louise.hk
ECRITURE
The two-Michelin starred French restaurant Écriture is now offering takeaways and deliveries. Always a winner, your meals at home with loved ones will be made truly special with dishes from this award-winning restaurant.
Écriture 80 Queen's Road Central, Central, Hong Kong, +852 9229 4627, www.lecomptoir.hk, www.facebook.com/ecriturehk
HENRY at The Rosewood, Hong Kong
Wishing you could savor mouth-watering meat at Henry? Your wish just came true because they are now offering deliveries for orders via Deliveroo. Alternatively, you can pick-up your own orders for a 15% discount.
You can view the menu here
HENRY Rosewood Hong Kong, Victoria Dockside, 18 Salisbury Road, Tsim Sha Tsui, Kowloon, Hong Kong, +852 3891 8888, www.rosewoodhotels.com
Duddell's
We must admit nothing beats Duddell's chic location. If like us, you're missing their delicious dishes, they now have takeaway and deliveries daily from 12:00pm to 8:30pm. They also offer a 20% discount if you self pick-up.
You can view the menu here
Duddell's Level 3 Shanghai Tang Mansion, 1 Duddell St, Central, Hong Kong, +852 2525 9191, www.duddells.co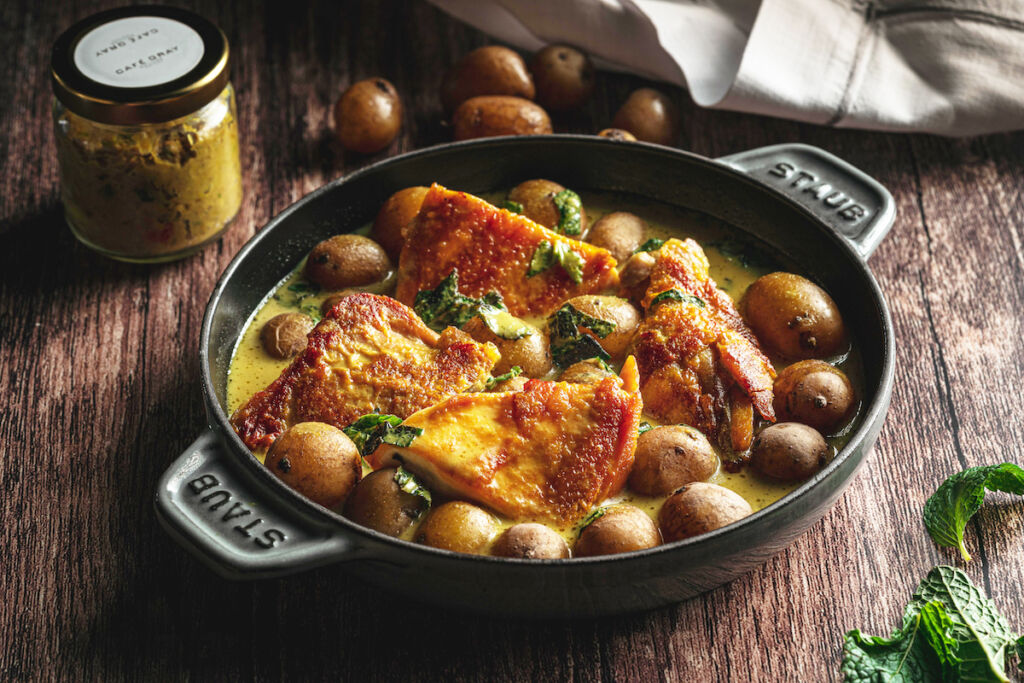 Café Gray Deluxe
We love culinary campaigns with charitable causes. It's our simple way of contributing back to society. And we totally support Café Gray Deluxe in collaboration with Foodlink Foundation. They are helping disadvantaged communities affected by COVID-19. Select the Café Gray Deluxe At Home option and you can participate by adding a minimum of HKD $50 to their orders to buy a Food Bag. Each bag contains rice, noodles, oats, canned food and soup, cereal bars, and hand sanitizer. You can also donate canned food items which will be collected by the Café Gray Deluxe team when the food delivery is made.
The Café Gray Deluxe At Home is available from Monday to Sunday for dinner only. The order cut-off time is 6:00pm with deliveries between 6:30pm to 8:30pm. Delivery is complimentary in Hong Kong Island and made by The Upper House's own car and driver. Pick-up is also available.
You can view the menu and order here
Café Gray Deluxe Level 49, The Upper House, 88 Queensway, Central, Hong Kong, +852 3968 1106, www.upperhouse.com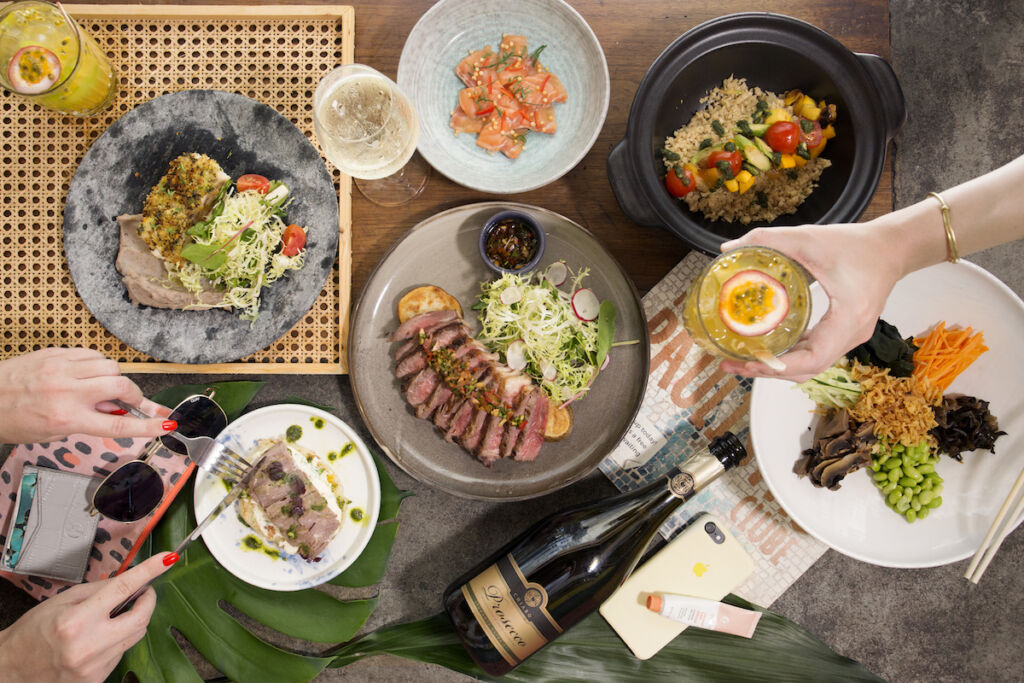 Meraki Hospitality Group's Meraki Meal Plans 
An exciting thing happened this week with the Meraki Meal Plans launched by Meraki Hospitality Group. It aims to provide a fuss-free and gourmet-at-home or workplace "al-desko" experience. A weekly meal plan from beloved dining spots BEDU, Uma Nota, and the newly opened Mamma Always Said will all be available. There are two meal plans available called "Veggie Lovers" and "Signature". For lunch plans, the package is priced at HKD $575 (HKD $115/day) while dinner plans are priced at HKD $1,000 (HKD $200/day) including a homemade style dessert. Payments can be made via mobile payment service PayME. The new meal plans are curated and updated every Thursday at 5:00pm and deliveries operate from Monday to Friday for locations in Hong Kong Island only, with regular delivery times of 12:00pm to 1:00pm for lunch and 6:00pm to 7:00pm for dinner.
You can place your order at [email protected]
BEDU 40 Gough Street Central, Hong Kong, +852 2320 4450, www.bedurestaurant.com
Mamma Always Said 42 Peel Street, Central, Hong Kong, +852 2386 2216, www.facebook.com/mammashk
Uma Nota 38 Peel St, Central, Hong Kong, www.facebook.com/umanotahk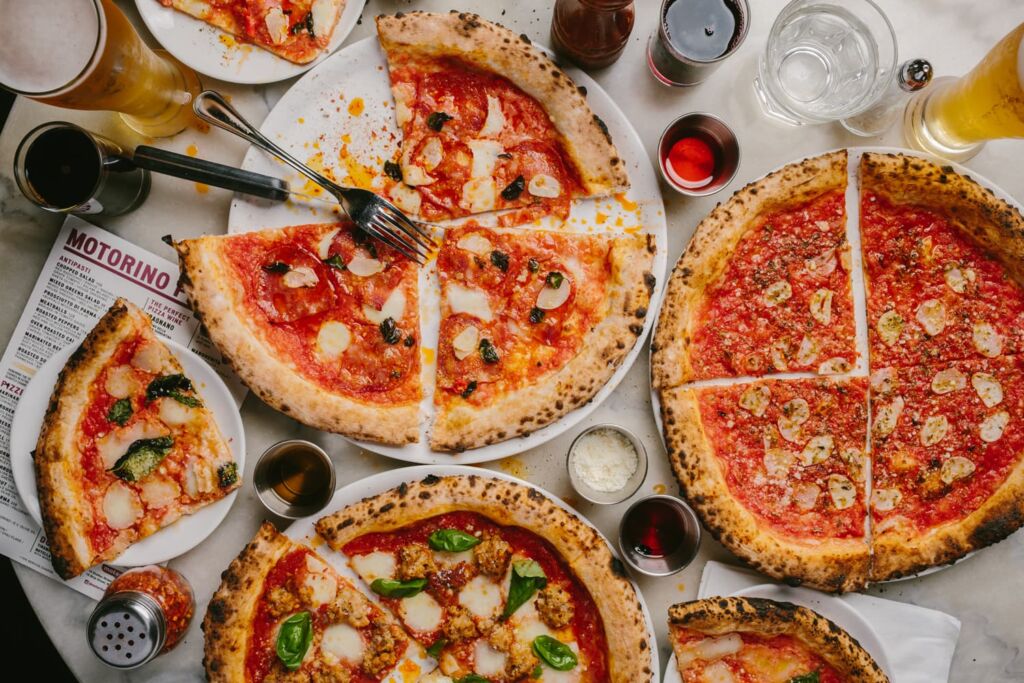 Black Sheep Restaurants
Black Sheep Restaurants has created a great solution to our dining woes. They now have their own app to provide guests with a premium, reliable delivery, and pick-up experience for all our favorite restaurants. Staying at home will never be boring, GO delivers brings the best of Black Sheep Restaurants, now with extended hours. Sign up for the Black Sheep Supper Cult, a five-day, weeknight meal plan that takes the decision out of dinner. Some of our absolute favorites include:
Motorino
Weekend nights have changed a lot here in Hong Kong. Thankfully, GO delivers making life easier for many of us. If you're craving for marinara or margherita pizza then you can just order and have it at home. Motorino's virtual pizza-making party also returns. Check out their page for this popular online class.
You can view the menu and order here
Motorino Soho 14 Shelley Street, Central, Hong Kong, +852 2801 6881, www.motorinohongkong.com
Rajasthan Rifles
For authentic Anglo-Indian fare, Rajasthan Rifles delivers flawless flavors. Grab one of their brand new weekend picnic baskets from July 25 onwards. It's priced at HKD $222 per person plus HKD $500 deposit per basket refunded upon safe return to the restaurant. Hike up the Peak, pick up your Anglo-Indian picnic complete with a blanket and enamel flatware, and find a secluded spot in Victoria Peak Gardens for a charming, vintage way to social distance.
You can view the menu and order here
Rajasthan Rifles G/F, The Peak Galleria, The Peak, Hong Kong, +852 2388 8874‬, www.rajasthanrifles.com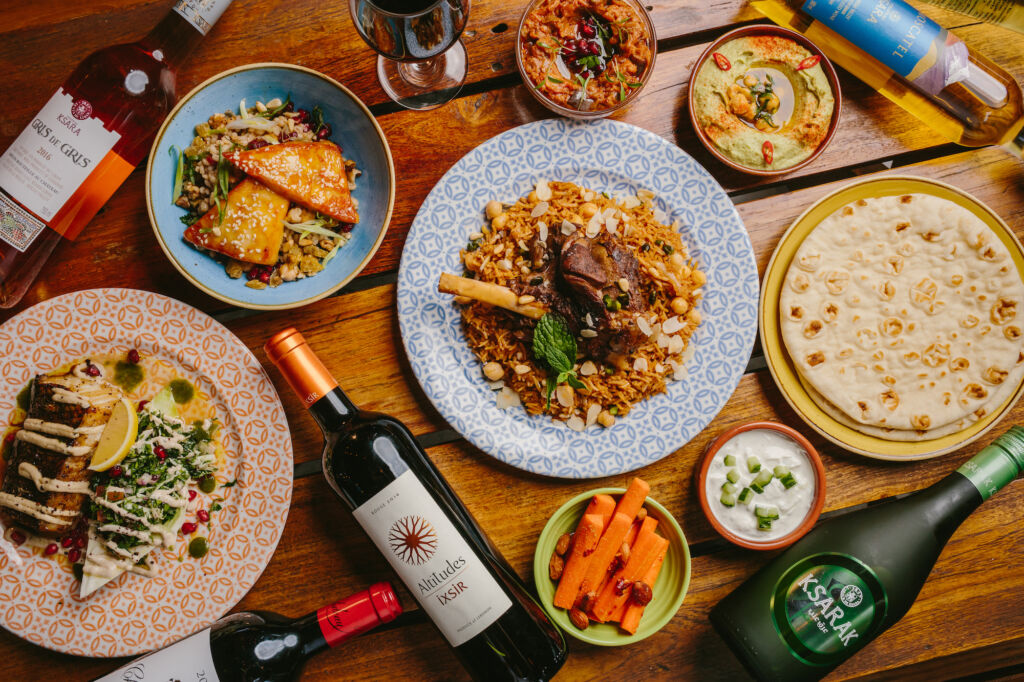 MAISON LIBANAISE
Lebanon has been in the news lately and it makes us really miss the beautiful streets of Beirut. If you want to reminisce and pay homage to the delicious flavors of this incredible region, Maison Libanaise is the place to call. Introduce your kids to a unique family dinner with the magical landscape of Lebanese food.
You can view the menu and order here
Maison Libanaise 10 Shelley Street, SoHo, Hong Kong, +852 2111 2284, www.maisonlibanaise.com.hk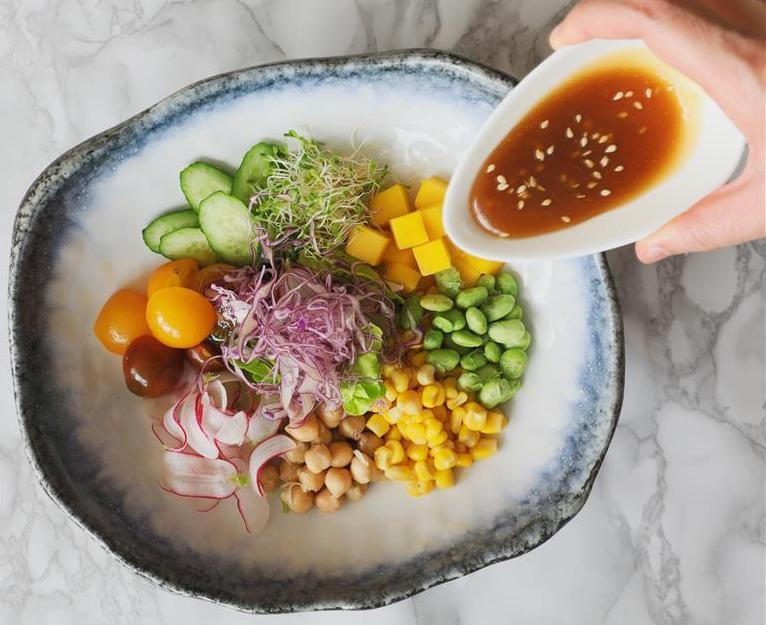 Four Seasons Hotel Hong Kong
A plethora of delicious dishes awaits at Four Seasons Hotel Hong Kong. They are now offering "Meals To Go" with a sumptuous a la carte takeaway menu that will nourish your body and impress everyone in your house. With a total of 22 offerings from their Eshop Takeaway, make your meals exciting with colorful food that will brighten up your day. You can even order the Four Seasons cheese platter takeaway priced at HKD $380 and good for sharing. It comes with homemade bread selections, pickles, and butter. Just add to cart and terms and conditions are clear and easy to follow. Imagine dining in style made easy, any day of the week! We recommend ordering in advance and check delivery charges in your area.
Four Seasons Hotel Hong Kong Finance St, Central, Hong Kong, +852 3196 8888, www.fourseasons.com/hongkong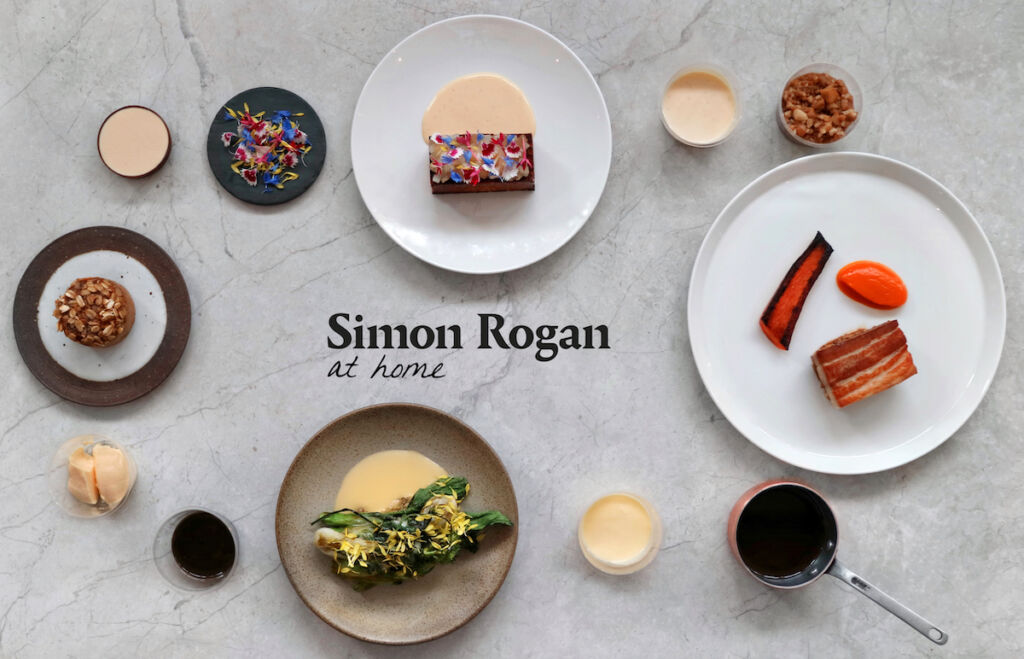 Roganic Hong Kong
Guess who joined the exciting food delivery scene in Hong Kong? British chef-owner Simon Rogan just introduced "Simon Rogan at home" offering the best-value Michelin-starred takeaway meal. Simon Rogan at home's three-course meal kit features divine dishes that will level up your regular dining at home. It's priced at HKD $300. If you fancy a taste of luxe caviar, you can even add the Daurenki Royal Caviar priced at HKD $950 for 50g. Online orders via the booking platform www.simonroganathome.com can be placed with a 24-hour notice. Customers can also pre-order and collect takeaway meals from 3:00pm to 6:00pm. Delivery charges and minimum fees are applicable to certain areas in the city.
Roganic Hong Kong UG/F 08, Sino Plaza, 255 Gloucester Road, Causeway Bay, Hong Kong, +852 2817 8383, www.facebook.com/RoganicHongKong
Tags