Hong Kong has no shortage of luxury hotels, but one stands above the rest and that is Island Shangri-La. Opened in 1991, Island Shangri-La is one of the Hong Kong's iconic landmarks. A 56-story building, it is located in one of the most prestigious areas of the city, Admiralty. The hotel is also connected to high-end shopping complex Pacific Place. With such a set up you wouldn't want to leave this sanctuary of hospitality and so we didn't, either. Here's a glimpse of what they have to offer and why it makes for a great staycation too.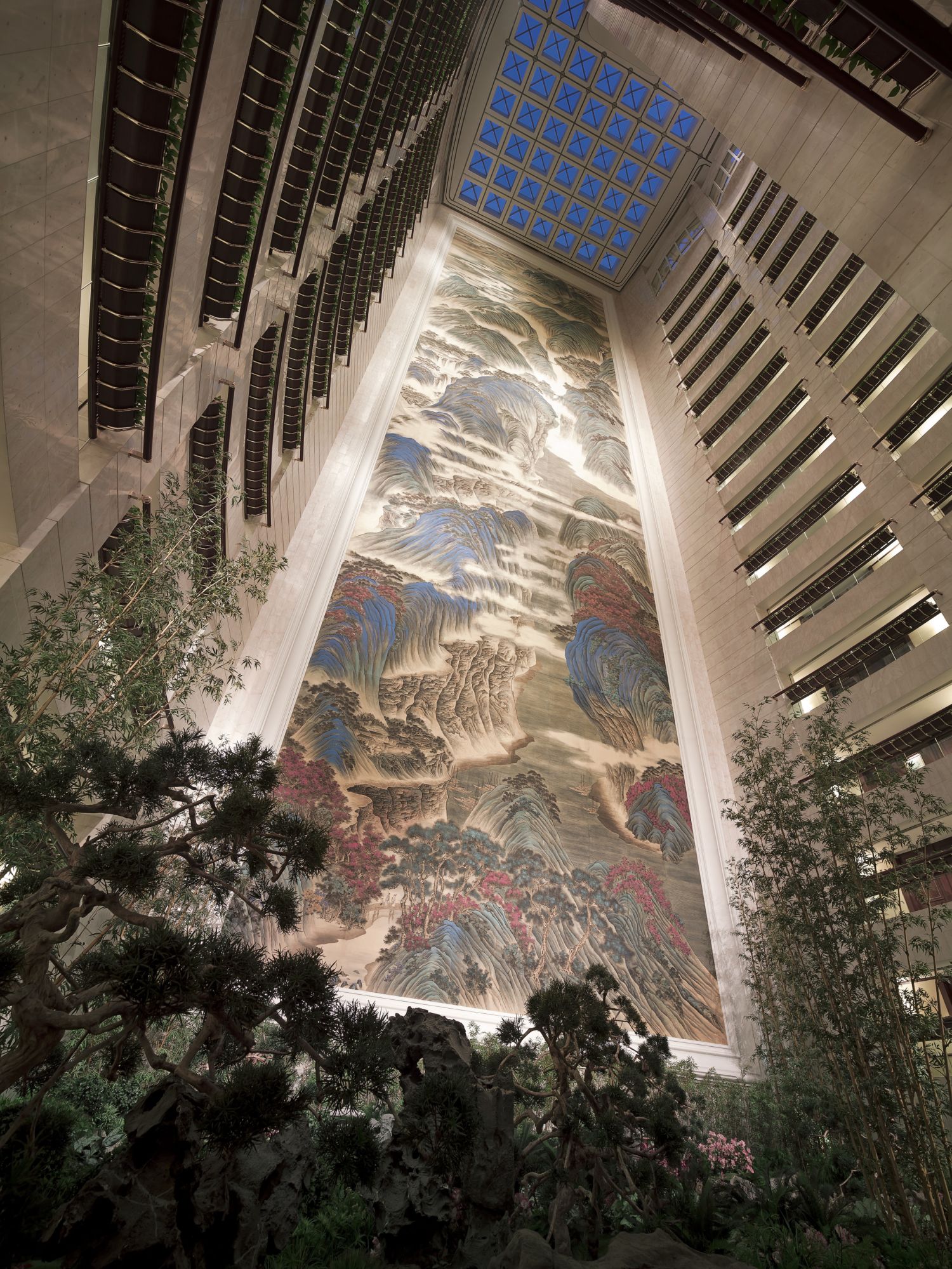 ARRIVAL
The arrival to the hotel was very smooth, we were greeted and assisted with the check-in right away. With 531 rooms and 34 suites in the hotel, the lobby felt surprisingly spacious and the whole check-in process didn't take longer than five minutes.
The interior of the hotel is a tasteful blend of old-European design with Asian elements. The most impressive decorative piece is the immense 16-story landscape silk painting that hangs in the inner atrium. You can oversee this masterpiece named "The Great Motherland of China" from each floor and while taking the elevator up to your room– a truly fascinating ride.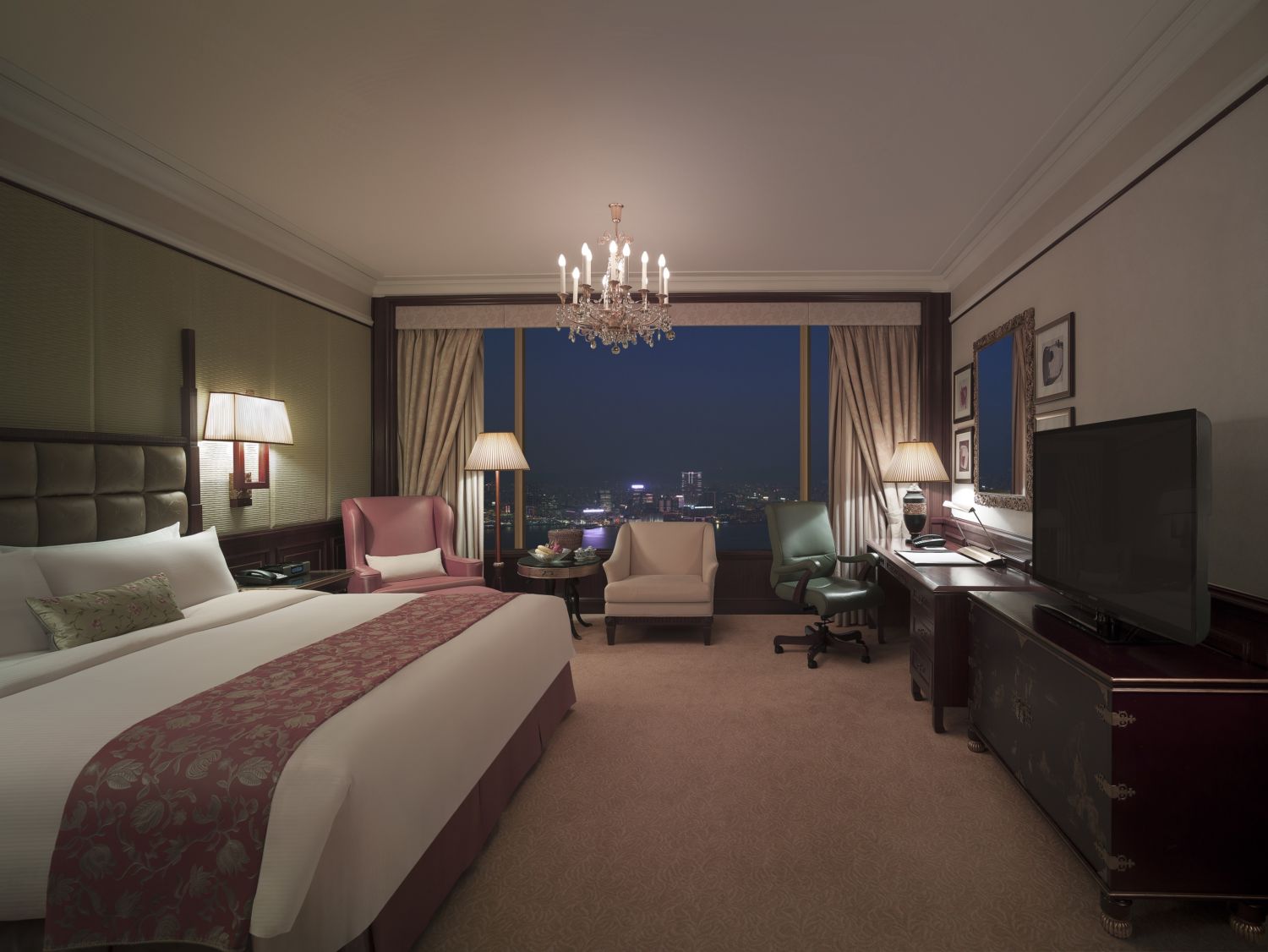 THE ROOMS
The hotel has 531 rooms and 34 suites. Because of the building's exceptional location, every room has a great view, either overlooking Victoria Harbour or the greenery of Victoria Peak.
Don't miss the unique Instagram opportunity to capture the city views that are presented to you through the wide room windows.
After getting the taste of it, we definitely understood why staying on the Horizon Club floor is a popular option as besides the regular hotel service you get a dedicated Club concierge, a private check-in and check-out and full access to the Club lounge where in the evening you can enjoy cocktails with free-flowing champagne and canapes.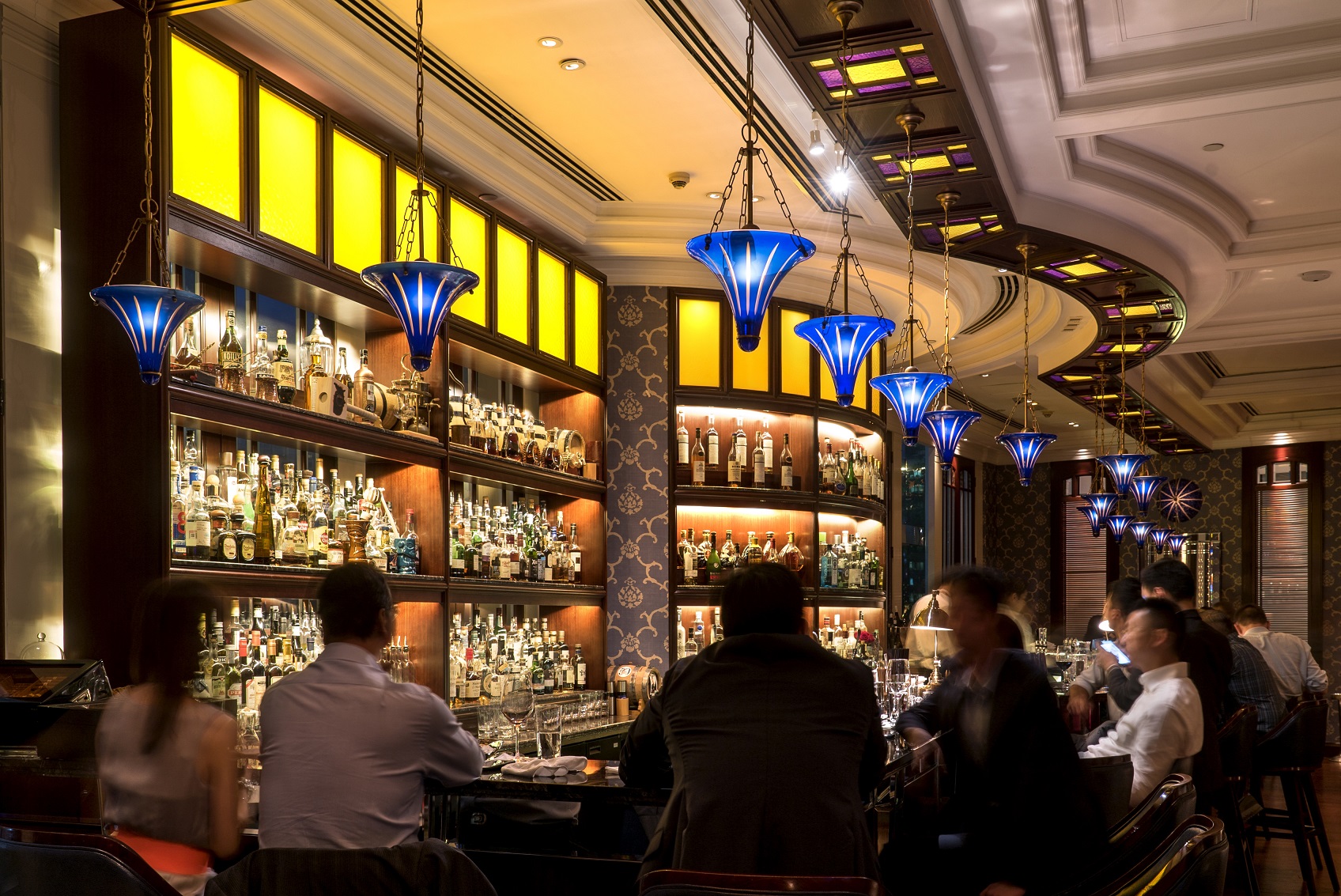 DINING
The best-kept secret of Island Shangri-La or any Shangri-La hotel for that matter is the Horizon Club Lounge. Yes, we know, we already gave you an appealing introduction, but allow us to praise it one more time: if you don't feel like dinner, you can enjoy a great selection of nibbles at the Lounge while having a drink or maybe even reading a book.
But, of course, being a landmark as Island Shangri-La is, it is a home to some of the renowned dining establishments. From famous lobby lounge, where you can enjoy an afternoon tea to exquisite Restaurant Petrus that is well known for its contemporary French cuisine, you will be spoilt for choice. Our top choice though was Lobster Bar and Grill which is a bit more relaxed and, the best part has the bar, which was recently ranked 10th in Asia's Best Bars List.
THINGS TO DO
When staying in Island Shangri-La it is easy to spend the whole time enjoying the comfort of the room and exploring the dining options. But there is more too. A beautiful outdoor swimming pool or, if you have the energy head to Pacific Place– a luxury mall with shops, more restaurants, and cinema.
The Island Shangri-La Hotel provides the perfect Hong Kong experience, whether you are on a leisure or business trip. And if you are in town just for a day, definitely stop by at least for a drink to appreciate this hospitality landmark.
---
Island Shangri-La Hotel Hong Kong Pacific Place, Supreme Court Road, Central, Hong Kong
www.shangri-la.com/hongkong/islandshangrila, +852 2877 3838
Get some Instagram inspiration following the official account @islandshangrila
Tags