How creative visionary Tamara Hill-Norton created the Sweaty Betty brand has been an impressive journey through the years. The inspirational woman aimed for a female-friendly, fashion-focused sports boutique, with knowledgeable staff during the start of her endeavor. It's obvious how she and her husband Simon have succeeded in the business with Hong Kong setting the scene for its first store this year in Asia. The brand has become a household name in the UK and the US and it was only appropriate that it's housed in a location that signifies the iconic world-class shopping in the city's vibrant scene, ifc mall.
WHAT TO EXPECT
Walk around the shop to find Sweaty Betty's entire multi-sport activewear range including its famous bum-sculpting leggings and sports-luxe pieces. Discover an elite line-up for running, yoga, workout, swimming, and skiing. Find surprises in every corner with complimentary services offered at the ifc mall store. It includes monogramming, kombucha on tap and personal shopping alongside complimentary classes. The relaxed but stylish décor is designed in-house, with the London urban-inspired interior design and styled mannequins alongside the brand's signature fun quotes and neon signs.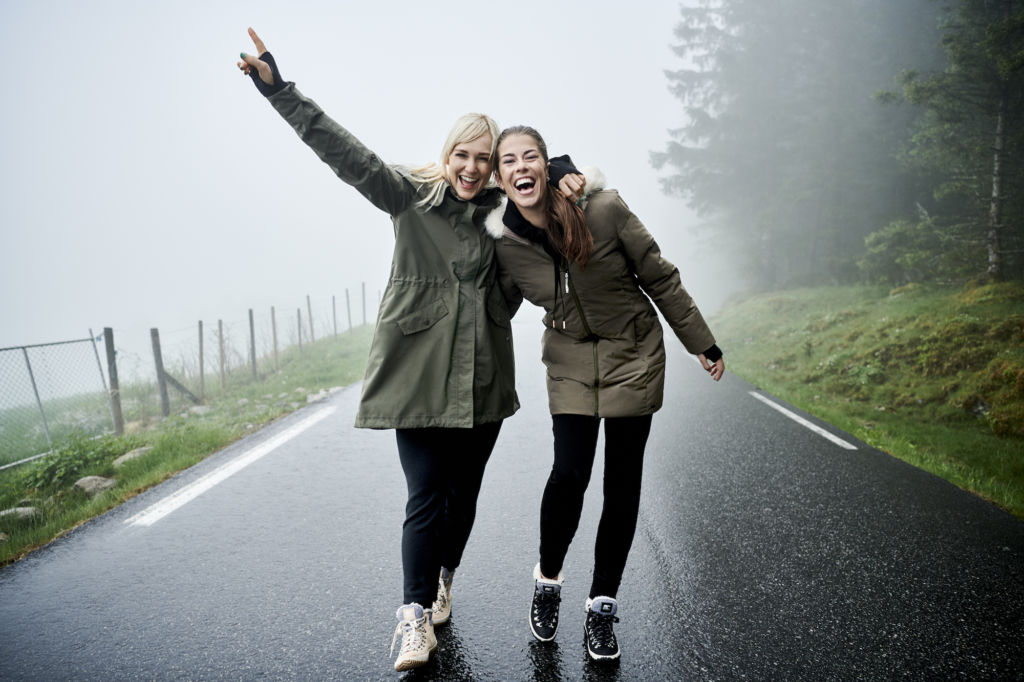 Hong Kong is at the forefront of fashion-forward movements including the rise of the activewear industry. Fitness does not just represent the body but the mind and overall well-being of a person. It has evolved into a lifestyle for many females around the world no matter the age or body structure.
The opening of Sweaty Betty in Hong Kong is hailed as a great movement. In partnership with Rue Madame Fashion Group (RMFG), a well-established partner for international brands, both brands exude the core brand values of empowering women, and the delivery of unparalleled experiences to city-dwellers continues. Sweaty Betty takes pride in its all-female design team that is on a constant mission to create multi-sport, beautiful and technical clothes to suit a woman's body, with all performance testing completed in-house.
Shop and feel amazing while living an active life in the beautiful city of Hong Kong by putting Sweaty Betty on top of your shopping list. It has over 60 shops globally in addition to concessions in Selfridges and Harrods and shop-in-shops in 27 Nordstrom stores across the US. Sweaty Betty's first store in Hong Kong seals the city's reputation as a global destination for shopping. And guess what, the brand has recently re-platformed digital flagship ships to over 180 countries worldwide so watch out for more of that in our news feed.
---
For more information, please visit www.sweatybetty.com
Sweaty Betty Shop 1028 Podium Level One, IFC Mall, 1 Harbour View Street, Hong Kong, +852 5190922, www.sweatybetty.com
Tags
Related Posts