The Murray is a sleek new hospitality hotspot in Hong Kong that deserves to be checked out. With its gorgeous high ceilings and beautiful artwork, entering the lobby of this sleek hotel is stunning. While you might be tempted to stand around and check out the lobby all day (it's really that nice) the expert staff have other things in mind – as they pass guests through the check-in process swiftly and get them to their room in no time. The Murray, which is part of the Niccolo Hotel group, opened its doors in January 2018. It is a short five minutes' walk from Central, next to the Peak Tram, and if you need to be close to Central, it is a perfect location as the MTR is just a couple of minutes away.
The Rooms
(See featured image above)
The rooms are large with a subtle blending of nice design elements. There is a soothing combination of colors incorporated with a good use of tech. They have great bathrooms with an amazing white stone bathtub and separate rain shower. All rooms are excellently furnished with soft carpets on hardwood floors. There are plush sofas, living areas, individual desk spaces to use as a private study, plenty of cupboard space, a giant TV (with more channels than you can imagine) free Wi-fi, ample outlets everywhere and a big comfortable bed with floor-to-ceiling headboards. They also have lovely soft robes and slippers. There is an in-room Nespresso machine and lovely TWG tea selection for you can make yourself a nice hot drink. The amenities provided by Grown Alchemist (a home-grown Aussie certified organic brand) are top-notch and they have shampoo, conditioner, body wash, body cream, face cleanser and face toner – this is well beyond the average hotel offering. If you planned a stay here as a city getaway, you literally can check into The Murray with nothing. The turndown service was simple yet noticeable and they have a great soothing sleeping spray, which helps one have a great night sleep.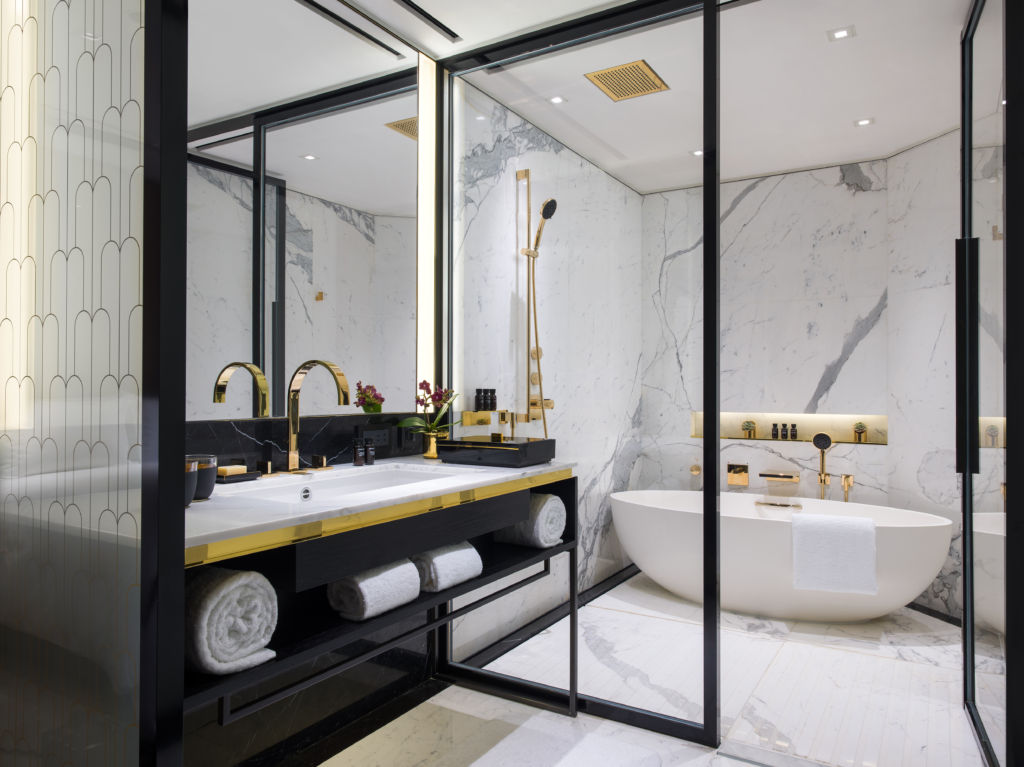 Dining
All five dining venues here are perfect with great ambience, service, and awesome food and drinks. The rooftop restaurant Popinjays has a smart casual feel to it with 360-degree glass windows providing a great view of the city. The bar outside has some of the best views of Hong Kong and it's a great place to enjoy a cocktail or two before dinner (just make sure to make a reservation). A night cap at the Murray Lane – a Wall Street is a must. Try a delicious cocktail from their banking -inspired cocktail list or, if you aren't sure, ask for Ray, he will recommend the right drink. Breakfast was great as well, with a semi-buffet spread of cereals, pasties, cold cuts and a fresh selection of fruit – all this before you can then choose from the menu of cooked items for a 'main' for breakfast. The breakfast has a whole range of choices, from western to eastern food. With nondairy milk options, a great tea selection and non-intrusive but attentive staff, everyone is guaranteed to start the day well here.
The Facilities
At the hotel, they have an indoor heated lap swimming pool, a private jacuzzi area, a 24-hour gym (just use your card to swipe in after hours) and a wellness spa, with some very affordable treatment options without the five-star hotel price tag. If you are a business traveller their Garden Lounge has plenty of tables and space for those wanting to work out of the room. They also have seven boardrooms and an outdoor event space called the Arches. Much of the classic facade has been preserved of the 25-story building that used to be a prominent government building in the 1960s. The former offices now make up the beautiful 336 rooms designed by Foster + Partners.
The Murray offers excellent hospitality and attention to detail. From the service to food to the design, it is hard to find any faults. If you're an architect, style or design fan, this hotel won't disappoint – a perfect five-star experience.
The Murray Hotel 22 Cotton Tree Dr, Central +852 3141 8888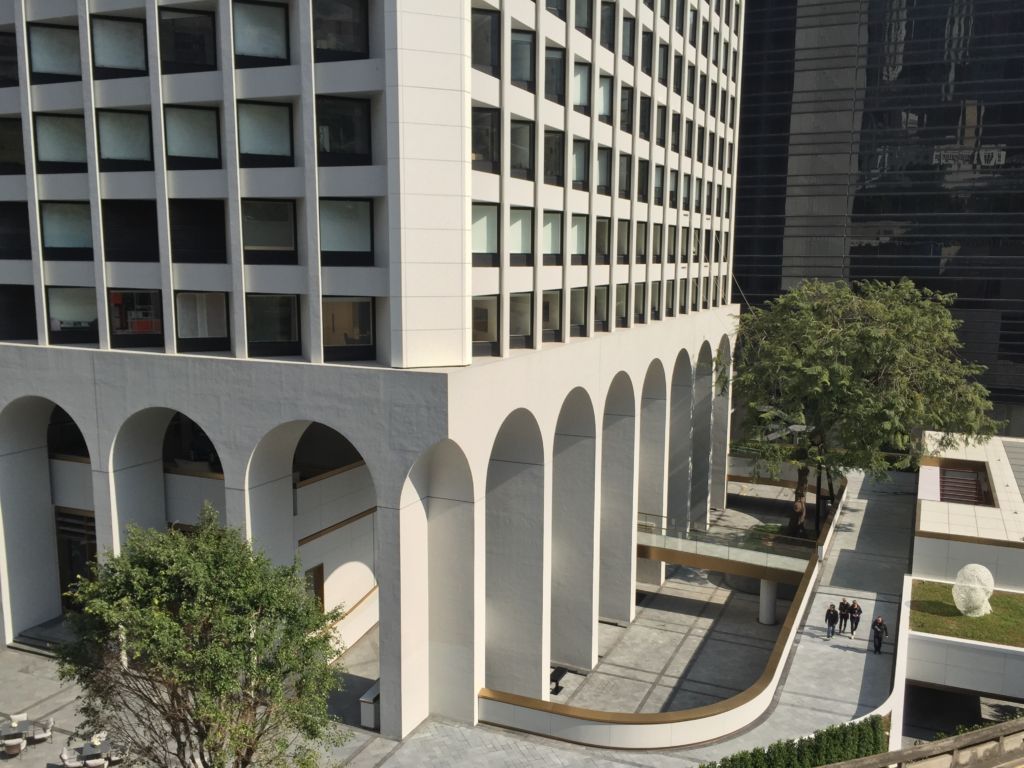 Tags
Related Posts