What better way to experience Hong Kong than sailing and savoring the best sights of the city from a junk boat. No real trip to Hong Kong is complete without a visit to the night market and a quintessential junk boat adventure. With summer fast approaching, we can't think of a better way than to enjoy delicious food and drinks in the company of family and friends in the travel-friendly comfort of the best junk boat in the city. We have compiled the best of the best amongst many junk boat options in Hong Kong.
Hong Kong Junks
This charter company is the classic favorite of Hong Kong, where you can choose day or night options and a range of packages that even include a refreshingly convenient all-inclusive package–all you can eat and drink all night long. You can opt for a range of thrilling activities like DJ hire, face painting, wakeboarding, and many more. These boats sail from a range of Hong Kong destinations, and can even pick you up from Central if you need it. If you want low-stress and high enjoyment, Hong Kong Junks are your go-to option.
Hong Kong Junks G/F, Unit 2, Block One, Office Building 92 Siena Avenue Discovery Bay North, Hong Kong, +852 5944 3331, www.hongkongjunks.com.hk

Viking Charters
If you're looking for a slightly more rustic and affordable experience, Viking Charters offers wooden boats that fit up to thirty people. Choose to chill out by sunbathing on an eco-friendly wooden deck or take the speed boat for a ride, the banana boat or jet skis. Refuel after a day of fun in the sun with your choice of four buffets or just order off an a la carte menu!
Viking Charters Room C 22/F Sun Run Centre, 363-373 King's Road North Point, Hong Kong, +852 2814 9899, www.vikingcharters.com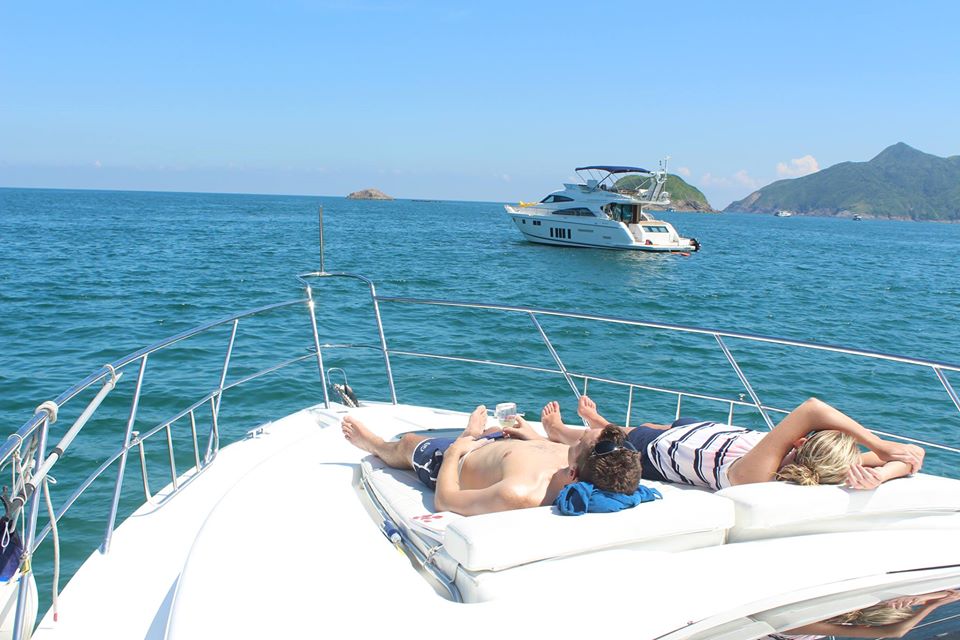 Breakaway
If you are looking for a more luxurious, intimate experience, Breakaway offers a more prestigious alternative. From a romantic boat trip for two to a mini junk trip for your little ones to enjoy, there is a range of packages to suit everyone that sail from Hong Kong to remote islands or beaches.
Breakaway offers a one-of-a-kind junk trip in Hong Kong. An average junk charter can't meet all your expectations? Hire their all-inclusive motor yacht for your boat trip. Get ready and junk in style with your family and friends. Boat rental is one of the unique experiences that you can get in Hong Kong. Customize your junk trip around beautiful islands, from Lamma Island to Sai Kung Tai Long Wan, with a one-stop worry-free service.
Breakaway Kwun Hoi Path, Aberdeen, Hong Kong, +852 6180 5059, www.breakawayhk.com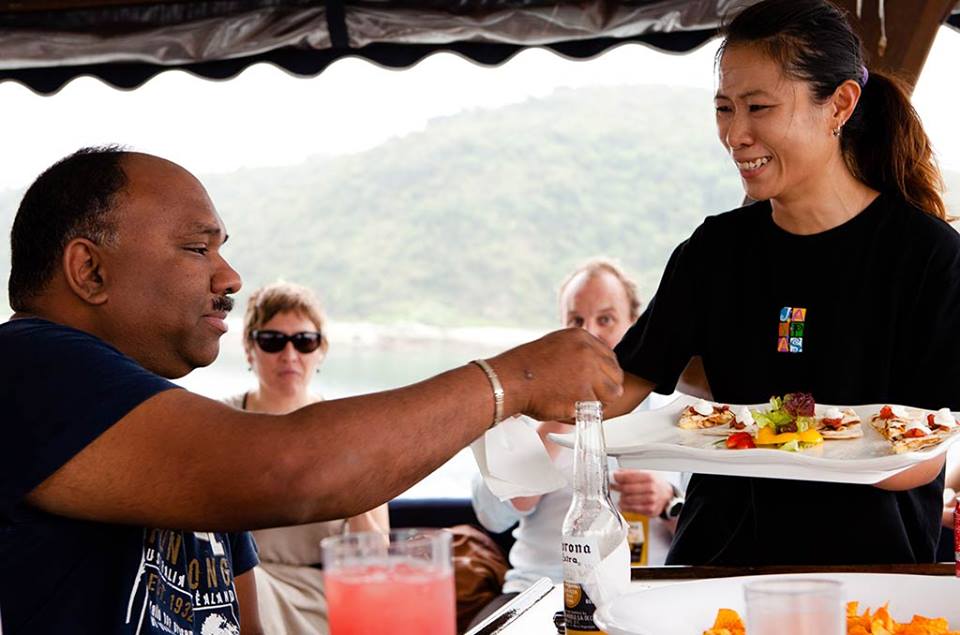 Jaspa's Junks
If you're a full-time foodie (yes, that is a thing), the kind that the love for food doesn't stop just to party, then Jaspa's Junks is for you. The popular food chain charters six boats all with a loving flow of food and drink. Nachos, steak, salmon fillet, and a finale of chocolate mud cake. What more could one ask from life?
After careful restructuring, their junk charters are back for the summer. With a reduced fleet, rest assured that the service will be bigger and better with more options. They no longer operate junk services out of Central Causeway Bay but they can provide catering take away services for junks from their restaurants in Central on application. All charters operate from Sai Kung at Pak Sha Wan pier.
Jaspa's Junks +852 2792 6001, www.casteloconcepts.com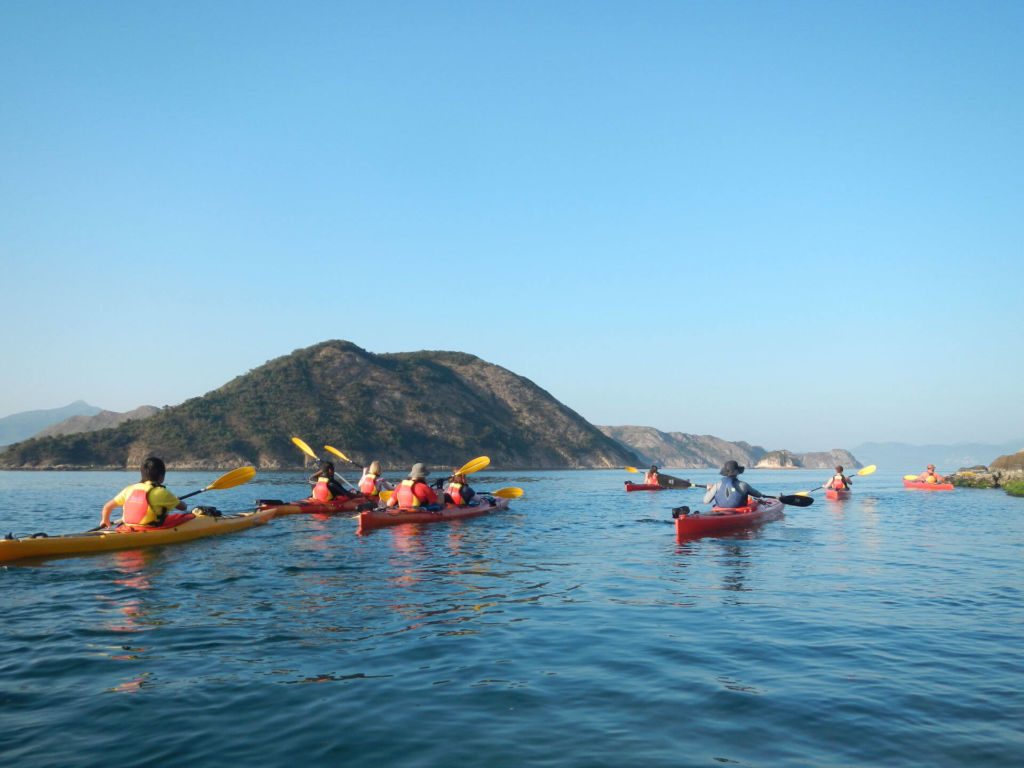 Yacht Holimood
If you're high energy and love adrenaline, Yacht Holimood is for you. With inflatable slides, water trampolines, banana boats, wakeboarding, kayaks, and mahjong tables, there's no shortage of activities to keep you occupied. For a hilariously silly and daft addition, opt for extra floats, to make your sea experience as fun as it is picturesque. Holimood is the best boat charter platform where you can easily compare the price and availability of multiple yachts. From Chinese junks to luxury yachts, Holimood offers hundreds of choices for all kinds of boat parties.
Yacht Holimood Workshop 3, 12/f, Gravity, 29 Hing Yip St, Kwun Tong, Hong Kong, +852 54063347, +852 98588494, en.yacht.holimood.com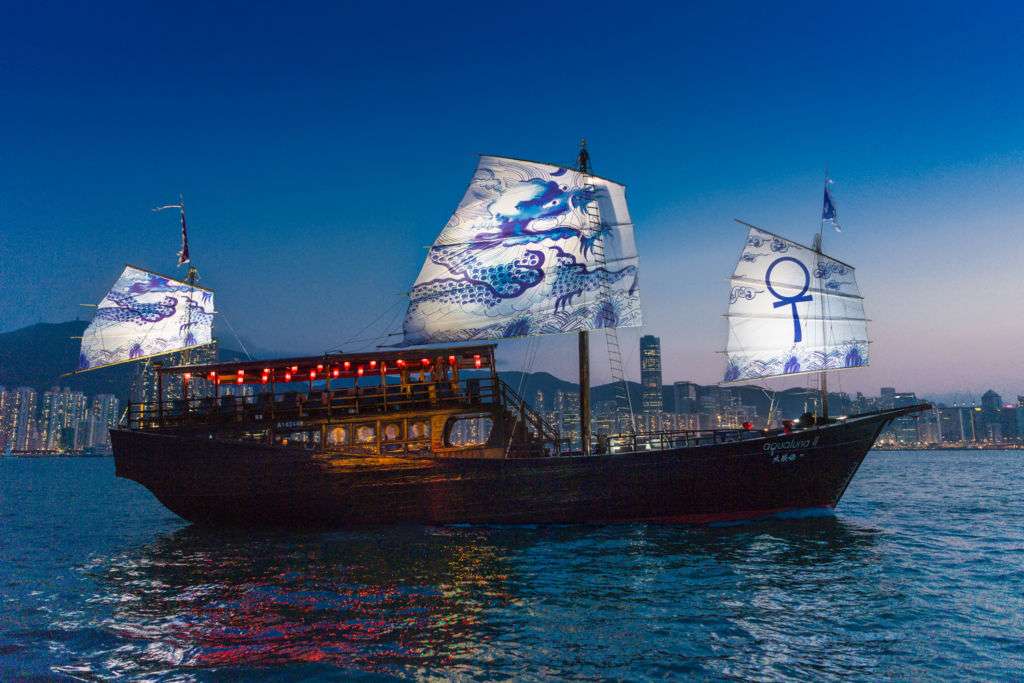 Aqua Luna
Aqua Luna is one to put at the top of your Hong Kong bucket list. A combination of two of our favorite holiday pursuits, dining, and sightseeing, it features an award-winning cuisine served on board. There is no wonder as to why it's consistently been named one of Hong Kong's highly-reviewed experiences.
The eco-friendly vessel is exquisitely designed with the city's culture and heritage in mind. Now, there are two boats to choose from, the Aqua Luna with its iconic red sails and the Aqua Luna II, its new sister which was recently launched this year. You can't miss the gorgeous white and blue sails with a bold Ming dragon iconic print. Both ships were commissioned by the Aqua Restaurant Group and built by Hong Kong's last junk boat builder using classic techniques in line with the traditional junk boats of ancient Hong Kong. Discerning guests can choose from a variety of experiences offered by Aqua Luna. Bespoke cruises can also be arranged for a truly unforgettable adventure in the Asian city that never sleeps.
Aqua Luna Aqua Luna pick-up point at Central Pier 9, Tsim Sha Tsui Public Pier 2, Wanchai Public Pier and Hung Hom Public Pier, Hong Kong, +852 2116 8821, www.aqualuna.com.hk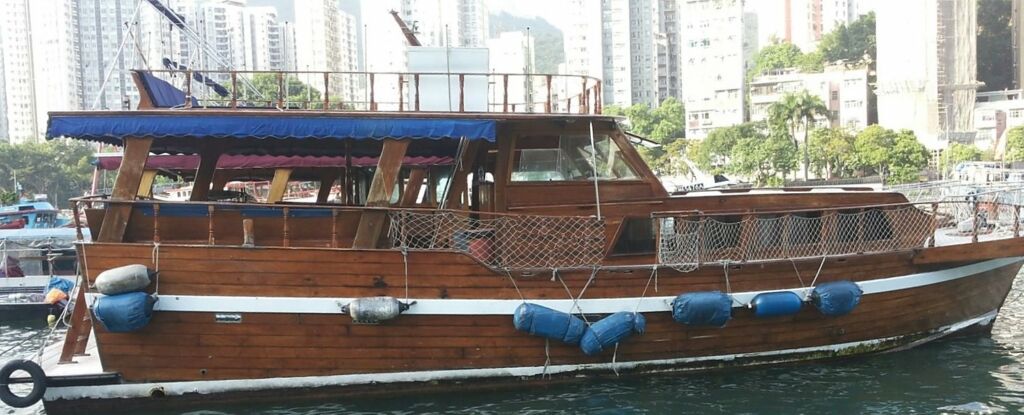 Hong Kong Yachting
Hong Kong's junk trips are undoubtedly the best recreational activity in the city. Hong Kong Yachting stands out for a great selection of options no matter the number of guests or occasions. We love the variety of boats and packages to choose from. They have wonderful choices of 30 different traditional junk boats. Their package options include Hong Kong Island junks or Sai Kung junks for your perfect junk boat party. They also have food and drinks included depending on the package you choose making it a fun adventure in the sea without the worry of filling your stomach.
Hong Kong Yachting 8A Gee Chang Hong Centre, 65 Wong Chuk Hang Rd, Hong Kong, +852 2526 0151, www.hongkongyachting.com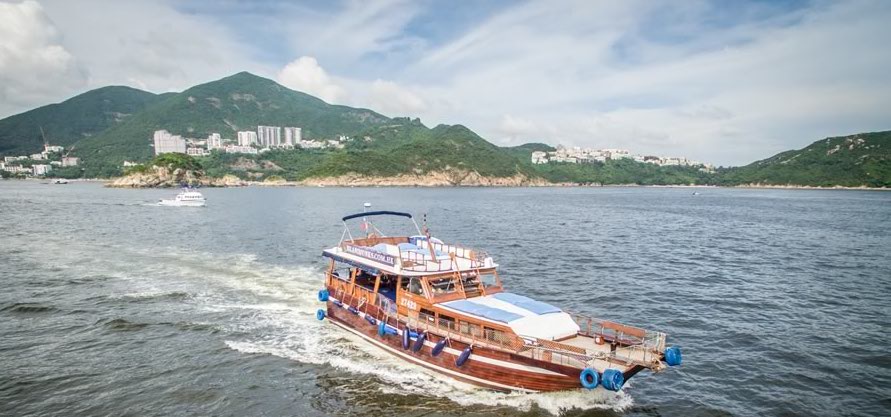 Island Junks
Do you have some guests over for a visit? That's the perfect excuse to take them for a ride with Island Junks! A boat tour of some of Hong Kong's fascinating coastline and communities is the perfect way to experience this incredible destination. It's also a great way to celebrate birthdays and even a corporate evening enjoying fine food and wine. Enjoy the light show on Victoria Harbour and cruise in style with Island Junks. They have two styles of boats with the beautiful Chinese teak junk as our favorite option. They have great amenities and options including onboard massage or extreme water sports for an additional fee. Add them to your list of things to do in the city and wow your guests!
Island Junks Kwun Hoi Path, Aberdeen, Hong Kong, +852 68954443, www.islandjunks.com.hk
Also read: Enjoy Hong Kong's Last Remaining Night Market at Temple Street
This article was originally written by Jessica Mallard in June 2018 and updated by Janelle Salangsang in April 2020.
Tags
Related Posts