Looking for things to do this month in Hong Kong? The city is always filled with creative and energetic vibes that never fails to impress. We've compiled fun and fabulous things for you to do this month with family and friends. Check out our list below for rewarding experiences that will make September extra special.
Matilda The Musical 
(See featured image above)
Watch Roald Dahl's Matilda live on stage in a memorable act that guests of all ages will truly love. The ever-popular 'Matilda The Musical' debuts at the Lyric Theatre, Hong Kong Academy for Performing Arts and they extended the season for two weeks until 20 October 2019 due to overwhelming demand. Feel the joy, sadness, and triumph of the story that has won the hearts of audiences wherever it's been played and shown. Take the whole family or watch it with friends for a wonderful bonding moment that will be cherished for a long time. Don't forget to book your tickets to this must-watch show!
When: September 20–October 20, 2019
Where: Hong Kong Lyric Theatre, The Hong Kong Academy for Performing Arts, Wanchai, Hong Kong
For more details, visit www.facebook.com/MatildaHongKong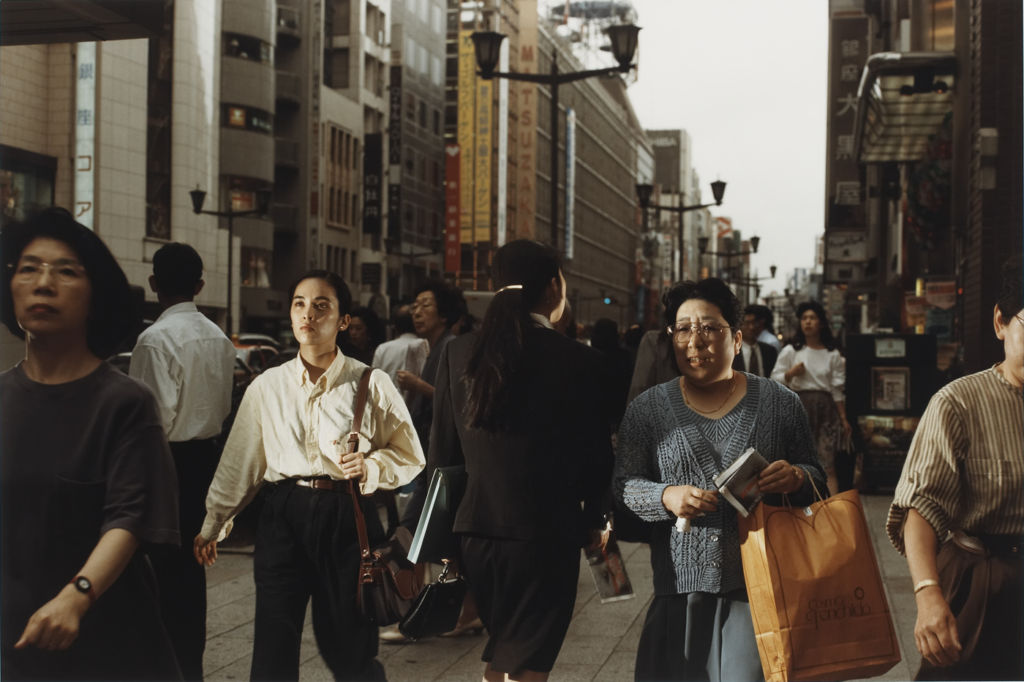 Philip-Lorca diCorcia's first solo exhibition in Hong Kong at David Zwirner
Head to David Zwirner for a thought-provoking exhibition of work by celebrated American photographer Philip-Lorca diCorcia presented at the gallery's Hong Kong location. The show will mark the artist's first solo exhibition in Hong Kong and his sixth with the gallery. diCorcia emerged in the 1980s as part of a generation of photographers who sought to explore and challenge the boundaries of the medium. His works are documentary and theatrical, intertwining fact and fiction. The exhibition will feature a variety of photographs spanning the breadth of diCorcia's influential career. While the images offer a unique view into diCorcia's private world, they represent a highly mediated and controlled representation of these individuals and settings.
When: September 10–October 12, 2019
Where: 5-6/F, H Queen's, 80 Queen's Road Central, Hong Kong
For more details, visit www.davidzwirner.com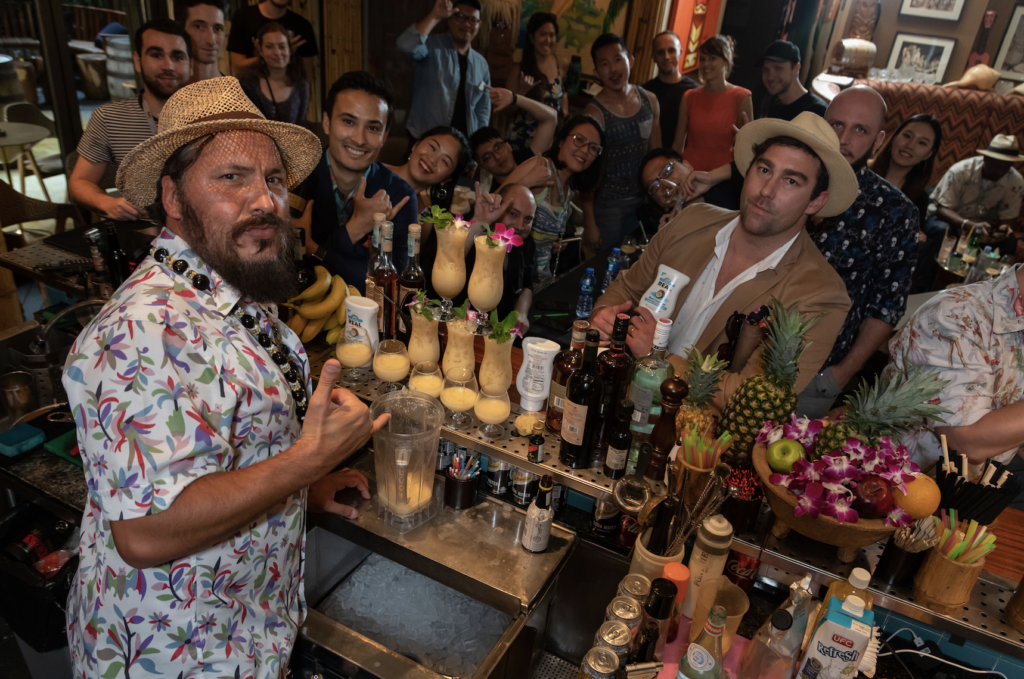 Hong Kong Rum Week
Mark your calendar for the first-ever Hong Kong Rum Week this month. Curated by the Hong Kong Rum Fest, Hong Kong Rum Week will inspire rum lovers to meet the movers and shakers in the industry, discover the hidden depths and versatility of the spirit, as well as learn about the heritage and history with events taking place throughout the city. The Hong Kong Rum Week closing party on Sunday features a Drunken Pig Roast and five food stations at Honi Honi Tiki Cocktail Lounge. Some of the affiliated bar highlights include Employee's Only, Honi Honi, Le Boudoir, Potato Head, PIQNIQ, Stockton, The Sea by The Old Man, Whisky & Words and Wise King.
When: September 2–8, 2019
Where: Honi Honi Tiki Cocktail Lounge F, Somptueux Central, Wellington St, Central, Hong Kong, +852 2353 0885, www.honihonibar.com
For more details, www.facebook.com/rumfestivalhongkong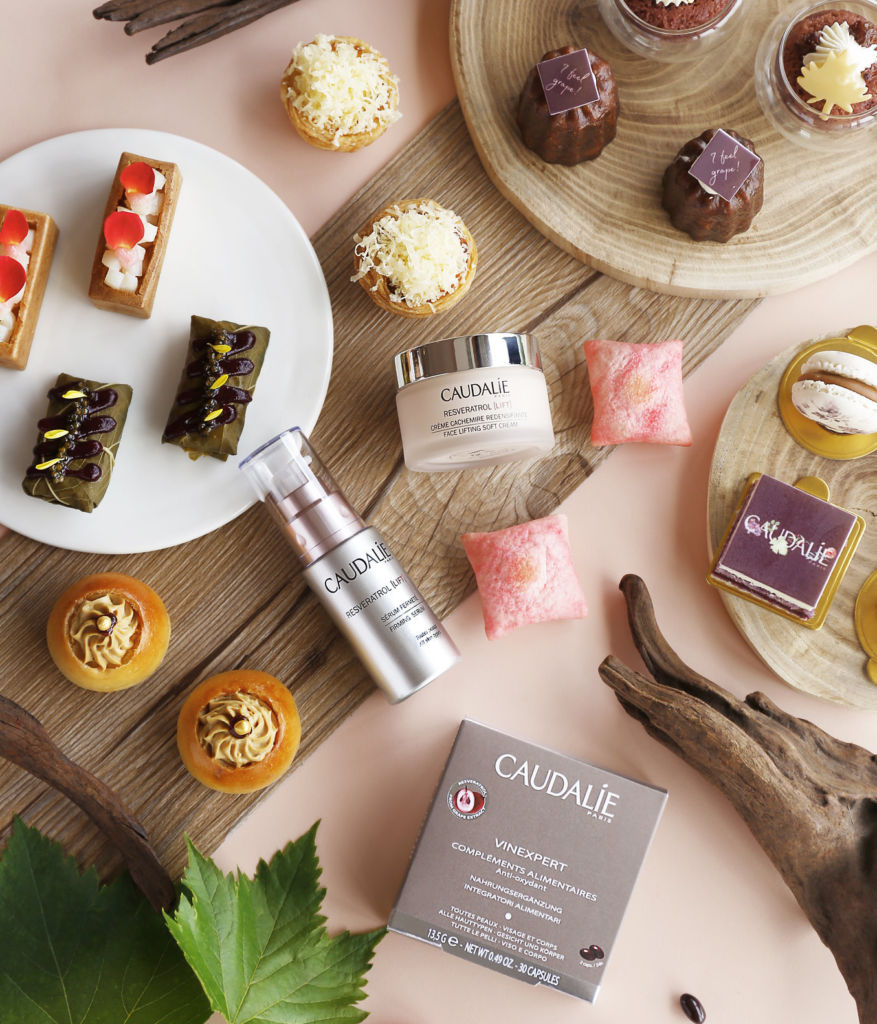 InterContinental Hong Kong Partners with Caudalie for a Grape Anti-oxidant Afternoon Tea
Say bonjour to a beautiful day out with friends at InterContinental Hong Kong. They've collaborated with French skincare brand Caudalie this August and September for an afternoon tea inspired by grapes. Inspired by the key element in Caudalie products, partake in Bordeaux specialties including canelés, to create a delectable yet anti-oxidant, French-inspired Afternoon Tea Set. Indulge in French tea-time delicacies with a selection of fine Mariage Frères tea or coffee for only HKD $688 for two persons +10% service charge, inclusive of two sets of Caudalie Resveratrol Trial Kits.
When: Valid through October 15, 2019
Where: InterContinental Hong Kong, 18 Salisbury Rd, Tsim Sha Tsui, Hong Kong, +852 2313 2323
For more details, visit www.hongkong-ic.intercontinental.com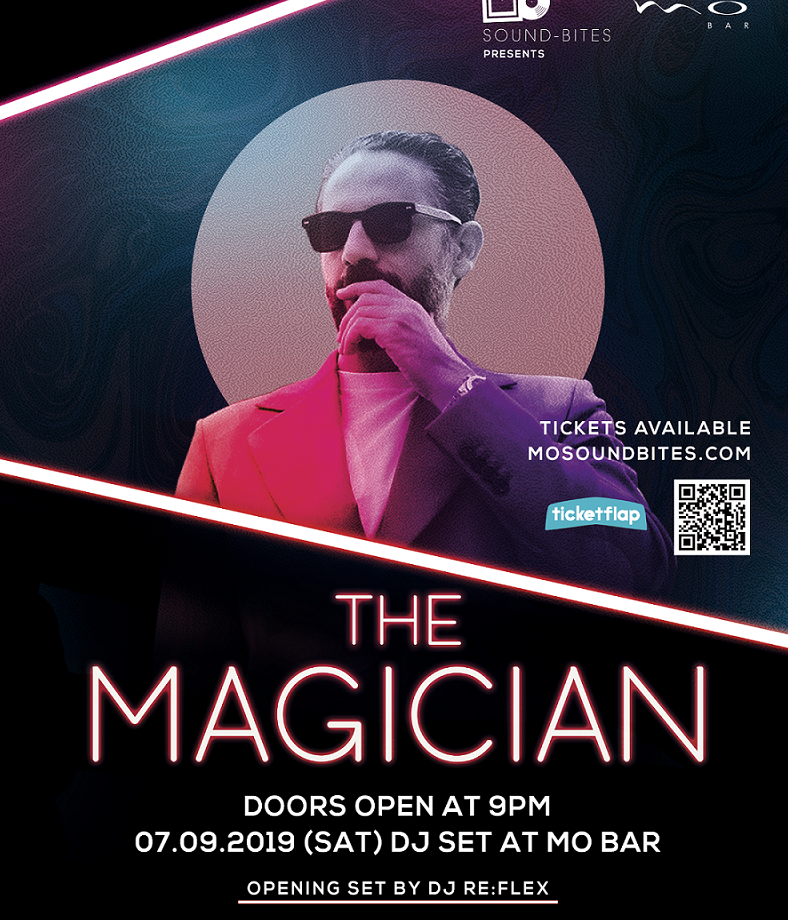 THE MAGICIAN AT THE LANDMARK MANDARIN ORIENTAL, HONG KONG 
Fall under the spell of The Magician at MO SOUND-BITES on September 7 at The Landmark Mandarin Oriental, Hong Kong. Feel his eccentric stage persona and electrifying, magical live set for one memorable night. He is especially known for the massive summer smash "Sunlight" featuring Years & Years and his version of Lykke Li's "I Follow Rivers" which has struck platinum. His approach to music is filled with wonder and a hungry, indiscriminate attitude. He spans the dance spectrum, infusing heavy doses of pop and R&B but anchors his productions with house beats and guest vocalists. Doors open at 9:00pm and early bird tickets are on sale on Ticketflap at HKD $200 per person while at the door is HKD $350 per person.
When: September 7, 2019
Where: The Landmark, Mandarin Oriental, Hong Kong, 15 Queen's Road Central, Hong Kong
For more details, visit www.mandarinoriental.com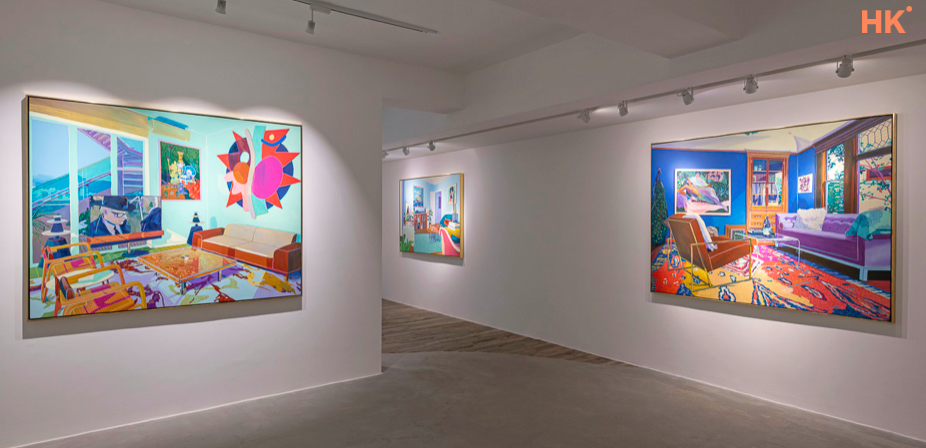 Over the Influence presents Andy Dixon
Over the Influence brings Canadian artist Andy Dixon to Hong Kong for his first solo exhibition. No Big Deal I Want More is titled after the lyric from Disney's Little Mermaid's iconic song Part of Your World. It delves through themes of decadence, patronage, and the relationship between art and wealth. Andy derives his inspiration from historical objects of luxury. For his first solo exhibition, he prepared 15 new works on canvas from three of his ongoing series: Auction House Objects, Paintings of Paintings, and Patron's Homes. He has included a number of Asian objects sold through Christie's antiques auctions at Over The Influence.
When: August 24–September 21, 2019
Where: Over The Influence, 1/F, 159 Hollywood Road, Central, Hong Kong
For more details, visit www.facebook.com/overtheinfluencehk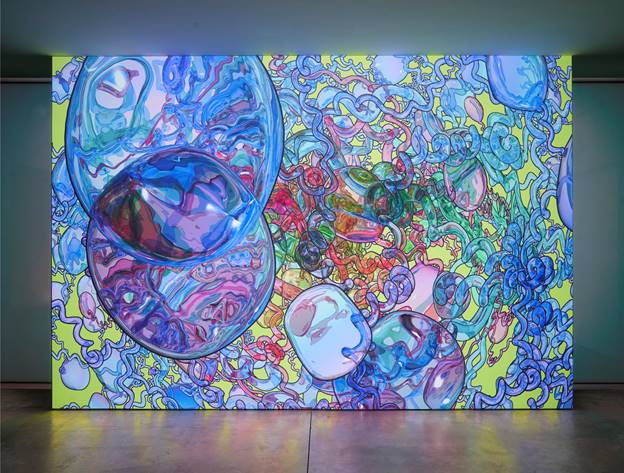 Lehmann Maupin presents Jennifer Steinkamp
Lehmann Maupin will showcase an exceptional exhibition featuring three recent video installations by Los Angeles-based artist Jennifer Steinkamp. The artist is a pioneer in the field of 3-D animation. Steinkamp works exclusively in digital media, using computer technology to render organic and abstract forms in motion. Her immersive installations are projected on a large scale in response to the architectural interiors in which they appear. You'll be amazed at her creations that alters the viewer's typical experience of an object within a gallery and invites a more comprehensive understanding of space and time. Visit this art exhibit to see something cool and experience creativity this month.
When: September 19–October 26, 2019
Where: Pedder Building, Hong Kong
For more details, visit www.lehmannmaupin.com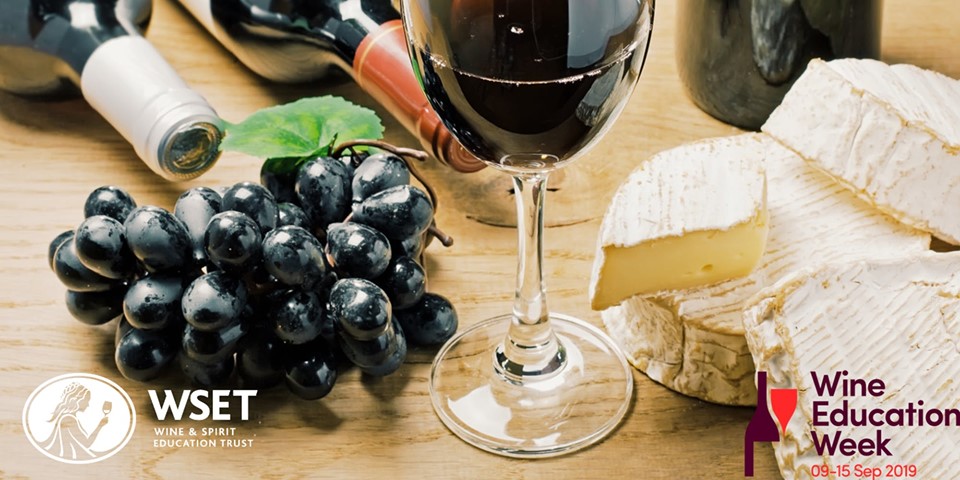 Wine Education Week
Don't miss the celebration launch of Wine Education Week. WSET, Wine & Spirit Education Trust, is hosting a food and wine pairing event in Hong Kong! This fun and interactive evening will begin with a tasting of some of the award-winning wines from the Decanter Asia Wine Awards. This will be followed by a workshop at 6:45pm that demonstrates the synergies between the key components in food and wine, and how they interact with each other. Gather your wine drinking buddies and have a blast at this event!
When: September 9, 2019
Where: theDesk (United Centre), 5/F, United Centre, 95 Queensway, Admiralty, Hong Kong,
How much: HKD $145
For more details, visit www.facebook.com/events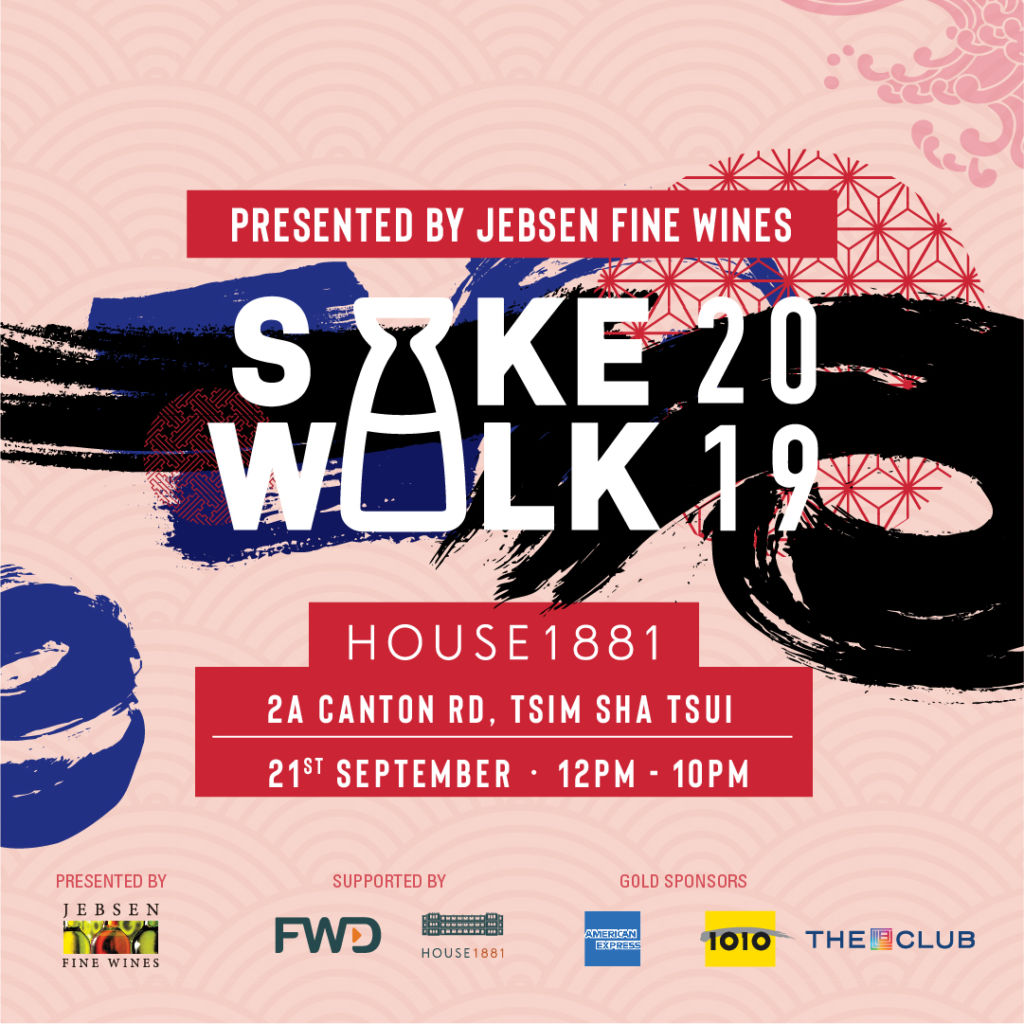 SAKE WALK 2019
House 1881 is proud to announce that it will host Sake Walk 2019 from September 19 to 21 this year. The three-day event includes sake pairing dinner, sake, and food booths as well as sake masterclasses. One of Hong Kong's largest sake events to date, it will present a selection of more than 80 sakes from 14 breweries within the historic House 1881 Courtyard and The Lawn. From curious tipplers to sake lovers and connoisseurs, all guests are welcome to explore, sample or purchase any of the sakes on display.
The Sake Eat is priced at HKD $1,800 per person (excluding 10% service charge), the dinner starts with welcome drinks at 7:00pm. The Sake Talk is priced at HKD $140 inclusive of four sake varieties, entry to the event, and a premium sake glass to take home.
When: September 19–21, 2019
Where: House 1881, 2A Canton Road, Tsim Sha Tsui, Hong Kong
For more details contact +852 3988 0000 or [email protected]
---
WATCH OUT FOR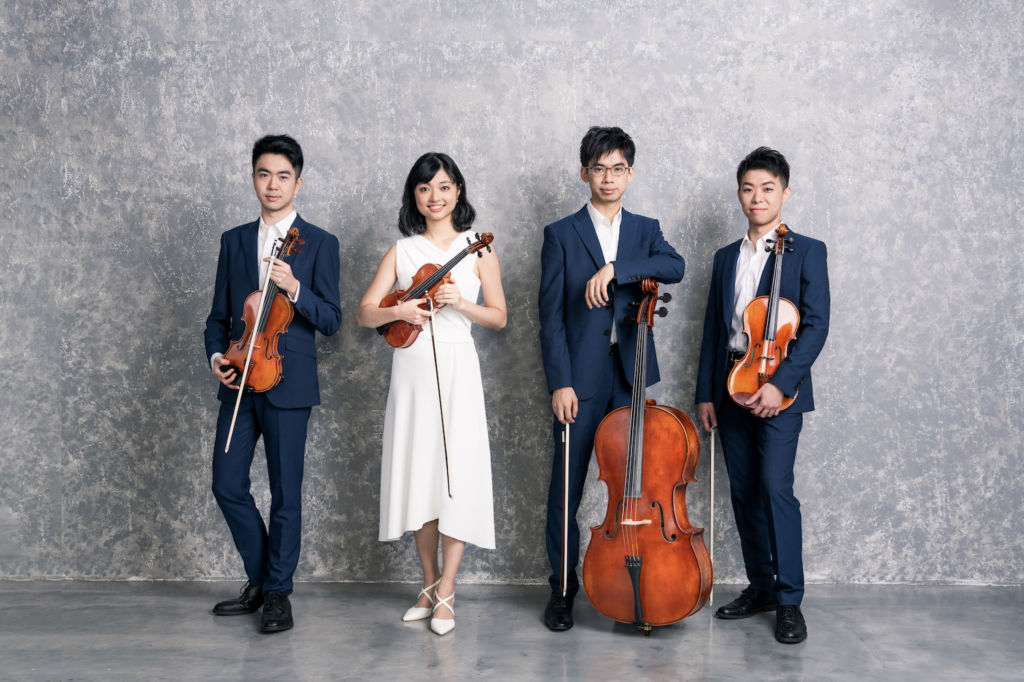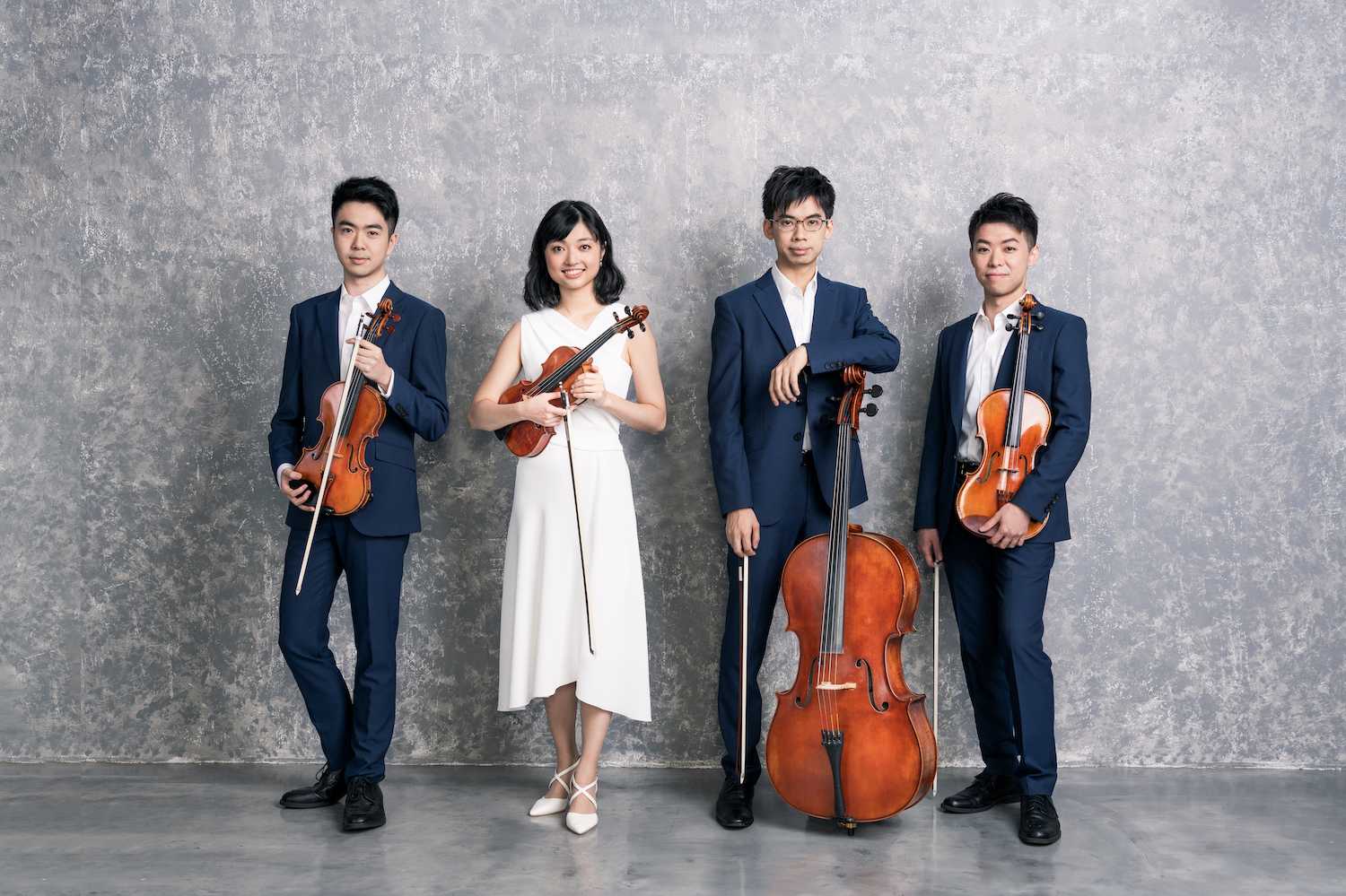 World Cultures Festival Presents  An Evening with Nordic Composers
Jot the World Cultures Festival in your diary for next month. Since 2005, the festival has traveled north, south, east, and west to bring artistic gems from different regions to Hong Kong. One to look out for is 'An Evening with Nordic Composers'. The chamber music was created for intimate settings, providing audiences with a refreshingly close encounter with performers and the works they play. Support local rising stars as they interpret 19th and 20th-century masterpieces from five Nordic composers in a specially prepared home-like setting.
When: October 22–23, 2019
Where: Studio Theatre, Hong Kong Cultural Centre
For more details, visit www.worldfestival.gov.hk
Tags