April in Hong Kong is always packed with incredible events and activities. One of the most anticipated sports showdowns of the year is the Hong Kong Rugby Sevens happening this month. The charming city is always filled with interesting art exhibitions that are always worth exploring.
Hong Kong Sevens 2018
(See featured image)
Celebrate the anticipated sports events with a fantastic calendar of fan engagement activities. Share the excitement and entertainment of the upcoming Cathay Pacific/HSBC Hong Kong Sevens with the entire family and community.
The Hong Kong Sevens is considered the premier tournament on the World Rugby Sevens Series competition. The anticipated events is a three-day sports showdown with lots of entertainment. Enjoy all the music, food, and drinks that have made the Hong Kong Sevens the world's greatest rugby party.
When: April 6 to 8, 2018
Where: Hong Kong Stadium 55 Eastern Hospital Road, So Kon Po, Hong Kong
For more information and ticketing, visit hksevens.com or their Facebook page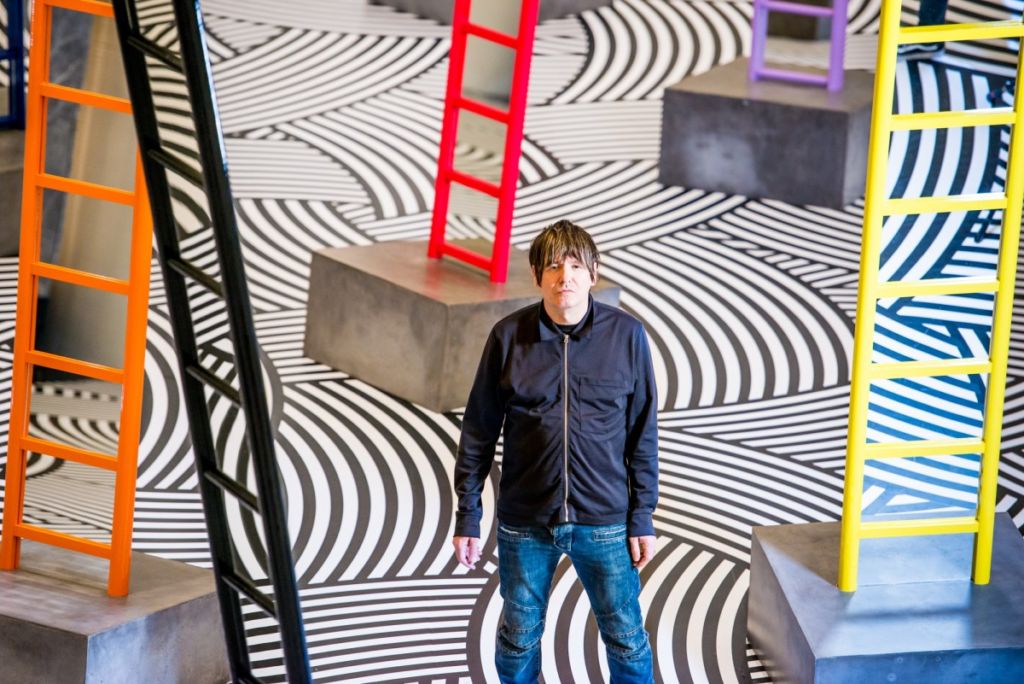 Pacific Place Presents Spiral Scratch by Scottish Artist Jim Lambie
Pacific Place is featuring a public art installation by Scottish contemporary visual artist and 2005 Turner Prize nominee, Jim Lambie until 8 April 2018.
You can still make it and view the Spiral Scratch. A manifestation of the artist's energy that adds a fun and engaging sensory dimension to Garden Court in Pacific Place. The impressive site highlights specific work juxtaposed in an intricate, rhythmic floor work with the installation of 15 ladders, painted in vivid hues and anchored in an overlapping formation throughout Garden Court, transforming the space with surprising new perspectives.
When: March 19 to April 8, 2018
Where: Garden Court, LG1, Pacific Place, 88 Queensway, Admiralty, Hong Kong
How much: Free admission
For more information, visit www.pacificplace.com.hk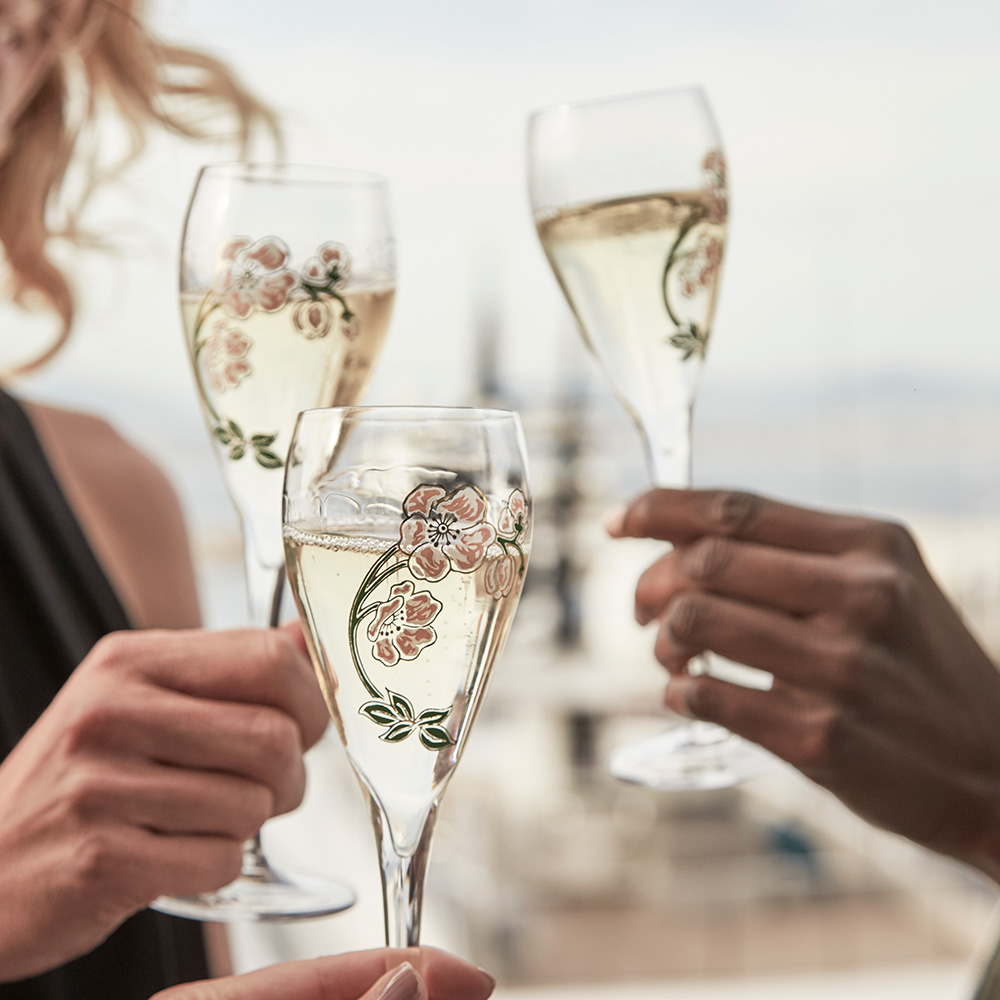 Perrier-Jouët Garden Of Wonder Pop-up Launch at Pacific Place
Indulge in a floral painting workshop or a delightful tasting session of Perrier-Jouët champagne while enjoying the enchanting digital installation "Becoming"– a reinterpretation of Perrier-Jouët's Art Nouveau heritage. You'll love this beautiful hang-out spot after work or with your girlfriends. This stylish space is a must-visit this month.
When: 11:00am—8:00pm, March 19—April 8, 2018
Where: Shop 100A, Level 1, Pacific Place, 88 Queensway, Admiralty, Hong Kong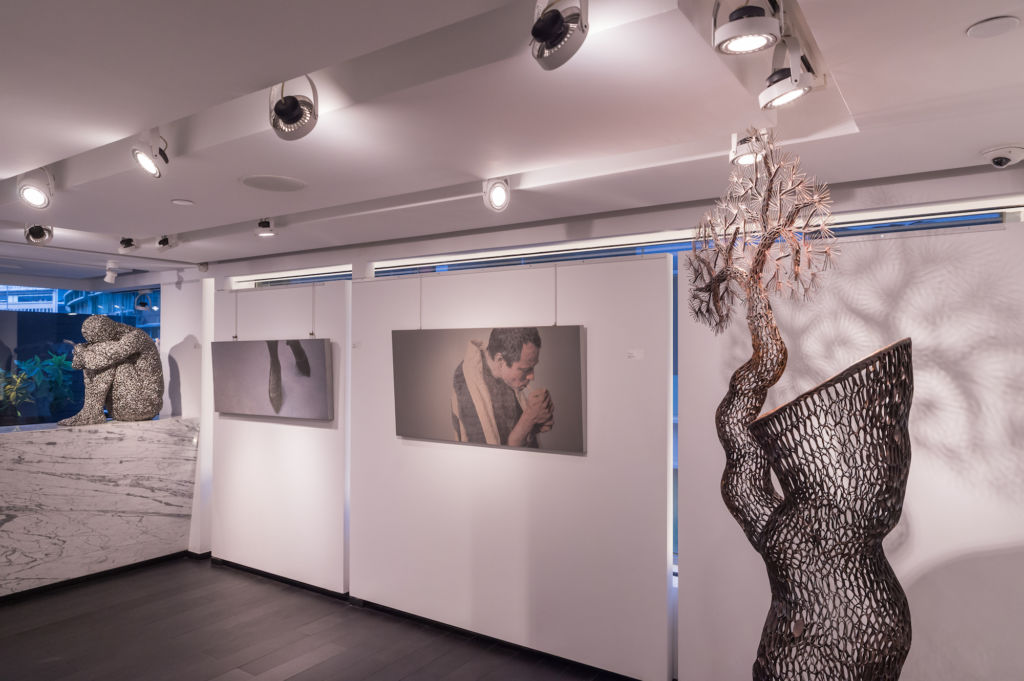 OPERA GALLERY HONG KONG
A group exhibition centered on the exploration of industrial mediums depicting natural objects, Opera Gallery presents Transcending Matters. A collaboration of three Korean artists, Yoo Bong-Sang, Seo Young-Deok and Lee Gil-Rae, the exhibition will feature the different aesthetics relating to their use of material that arise within each artist's practice, alongside the commonality in their thematic explorations. The theme lies in the contrasts in industrial material and natural subject matter that includes human figuration, landscapes, and botanical representation.
When: March 23—April 19, 2018
Where: Opera Gallery, W Place, 52 Wyndham Street, Central
For more details, visit www.operagallery.com
---
COMING UP IN MAY
This year's Affordable Art Fair brings you a fresh look at thought-provoking and enticing artworks together with an art programme open to all. The event will exhibit 115 galleries both new and returning, with over 1,000 local and international artists priced between HKD $1,000 and HKD $100,000. There will be charity evening art performances to raise awareness for the #ForArtsSake Friday. An enticing line-up of artists from around the world will perform to raise funds for charity.
Don't miss this fun day where you can have a splendid time with family and friends together with an array of inspiring and interactive artsy, educational activities to explore and grow your creativity. Early bird tickets at a discounted price are available from March 5-May 17, so grab yours now.
When: 12:00pm—9:00pm, Friday, May 19, 11:00am—7:00pm, Saturday and Sunday, May 20 and 21
Where: Hong Kong Convention Exhibition Centre 1 Harbour Road Wan Chai, Hong Kong
How much: Adults: HKD $165 (full price), HKD $120 (early bird)
Concessions: HKD $90 (full price), HKD $68 (early bird)
For more information on tickets please visit www.affordableartfair.com or check out their Facebook and Instagram.
Tags