We welcome May with open arms as it is looking to be an extra special month of epic and exciting events. This May in Hong Kong, immerse yourself in French culture with Le French May, practice self-love and sign up for wellness activities at ifc mall and more! So start filling in that diary with our top picks below and add art, music, and wonder to your days in May.
(Featured image above)
The music and art project created by the HK based creative agency, FuFu and the Parisian collective La Mamie's is back on the beautiful Cheung Chau Island. They encourage, develop and create solutions for sustainable living in order to celebrate together as a global community. This event is meant to make a meaningful positive impact. Moreover, there will be some talks, workshops and activities around the ecology.
On Saturday, the line-up includes Levon Vincent, Awesome Tapes From Africa, Shuya Okino, KAMMA & Masalo, Seoul Community Radio presents Jesse You, Pablo Valentino, YETI OUT Showcase, Jarod Escaped, DJ Rork b2b Dj Fudge, Romi and UTOPIA. Sunday starts with Palms Trax and goes on with Orpheu The Wizard, La Mamie's, Kuniyuki Takahashi, Seoul Community Radio presents Yuzo and many others.
To get there, you'll have to take a ferry from Central towards Cheung Chau Island. To take the sampan boat to the western (Sai Wan) pier, upon disembarking from the ferry, look for an inland pier with white canopy roof on the right side of Cheung Chau Pier and ask for Sampan service to Sai Wan. Sampan boats drop off at Sai Wan pier. Turn left onto Tsan Tuen Road and walk up the hill until you reach the red entrance gate at Peak Road.
Where: Sai Yuen Farm, Cheung Chau Island, Hong Kong
Take the ferry from Central Pier 5 to Cheung Chau, schedules here
When: Saturday and Sunday, May 4 and 5, 2019
Saturday – 1:00pm–00:00am
Sunday – 10:00am–11:00pm
How much: 2-Day Pass – (regular tickets) HKD $680; (last chance tickets) HKD $880
Day Pass – (regular tickets) HKD $480; (last chance tickets) HKD $580
Free admission for children under 12 years accompanied by an adult
For ticketing, click here, and for more details, send an email to [email protected]
Every year, Hong Kong becomes flush with French culture and art with the annual celebration of Le French May. This year is themed "Voyage" which aptly describes a journey into performing arts, photography, design and theatre performances that truly will transport us, through time and space, from the East to the West, creating a true cultural immersion during May and June.
Browse through more than 120 programmes and activities catering to all ages aimed at the enjoyment of cultural programmes and develop art appreciation. In this respect, The Hong Kong Jockey Club Charities Trust's sponsorship also covers 1,050 complimentary tickets for less-privileged students and special programmes for the visually and hearing impaired ensuring charitable contribution to the community.
There is an array of activities and events to experience this year so check their updated programme to plan your itinerary and enjoy all things French in the city this May and June.
When: May 1–June 30, 2019
Where: Across Hong Kong
How much: Different pricing for each activity. Check the website for ticketing
For more information, check their website or Facebook page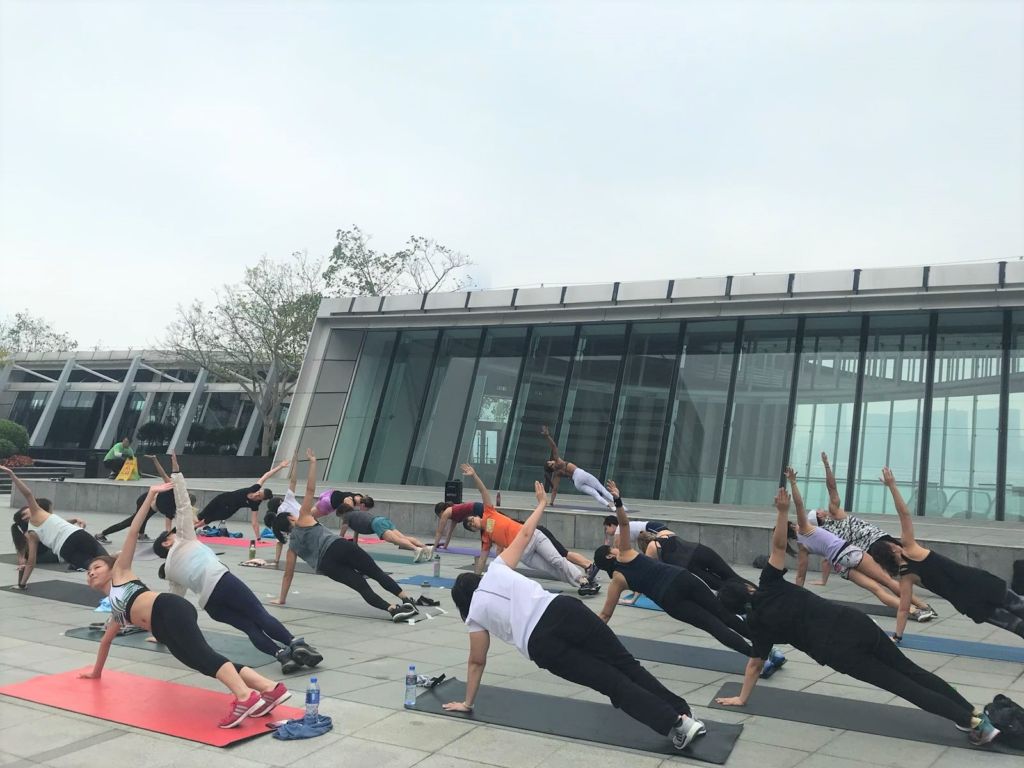 ifc mall's Spring Wellness Workshops
Celebrate the beautiful spring season at ifc mall where a range of exclusive wellness and beauty workshops are aimed to promote self-confidence emphasizing both inner and outer beauty through nurturing experiences. Together with featured brands such as ACCA KAPPA, lululemon and John Masters Organics, you'll feel refreshed and rejuvenated while making the most of the spring season with ifc mall.
Jot down the dates for the series of workshops meant to encourage overall wellbeing and self-love. The workshops range from providing haircare and skincare tips to makeup tutorials to mini fitness activities–all created to help guests glow from within, finding their natural beauty. Sign up for the workshop registration here.
When: April 29—May 19, 2019
Where: ifc mall, Central, Hong Kong
For more details, visit www.ifc.com.hk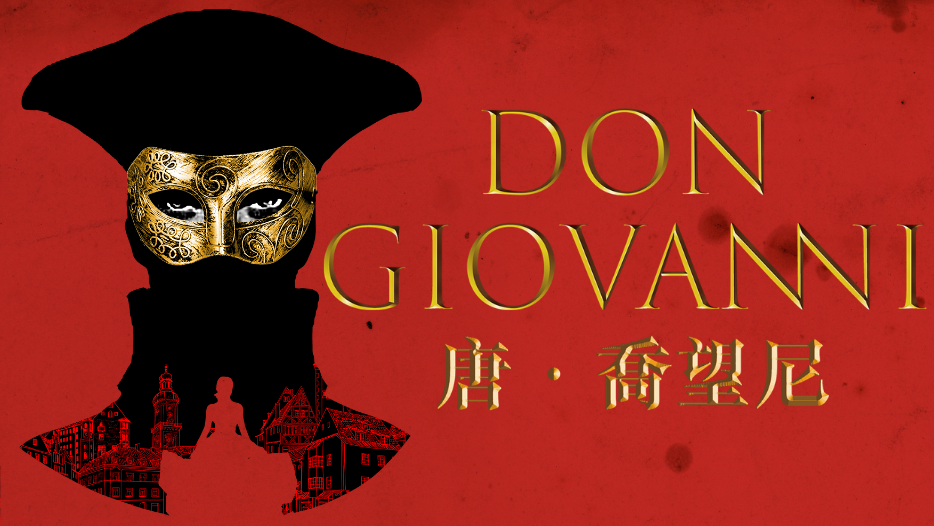 Opera Hong Kong Mozart's Opera — Don Giovanni
Opera Hong Kong proudly presents one of the most performed operas around the world — Don Giovanni to Hong Kong audience on May 17 to 19 at the Grand Theatre of Hong Kong Cultural Centre. A fitting presentation highlighting their 16th anniversary, this legendary story will come to life on stage and capture the hearts of many people again.
Don Juan's intriguing tale was made into numerous versions such as the play "Dom Juan ou le Festin de pierre by Molière", one of the greatest French playwright, the epic poem version by Lord Byron, the most influential and significant British poet, and arguably the most well-known version—Mozart's opera Don Giovanni, which we will be able to appreciate in May.
When: 7:30 pm, May 17–19, 2019
Where: Grand Theatre, Hong Kong Cultural Centre
How much: HKD $150–1,280
For more details, visit www.operahongkong.org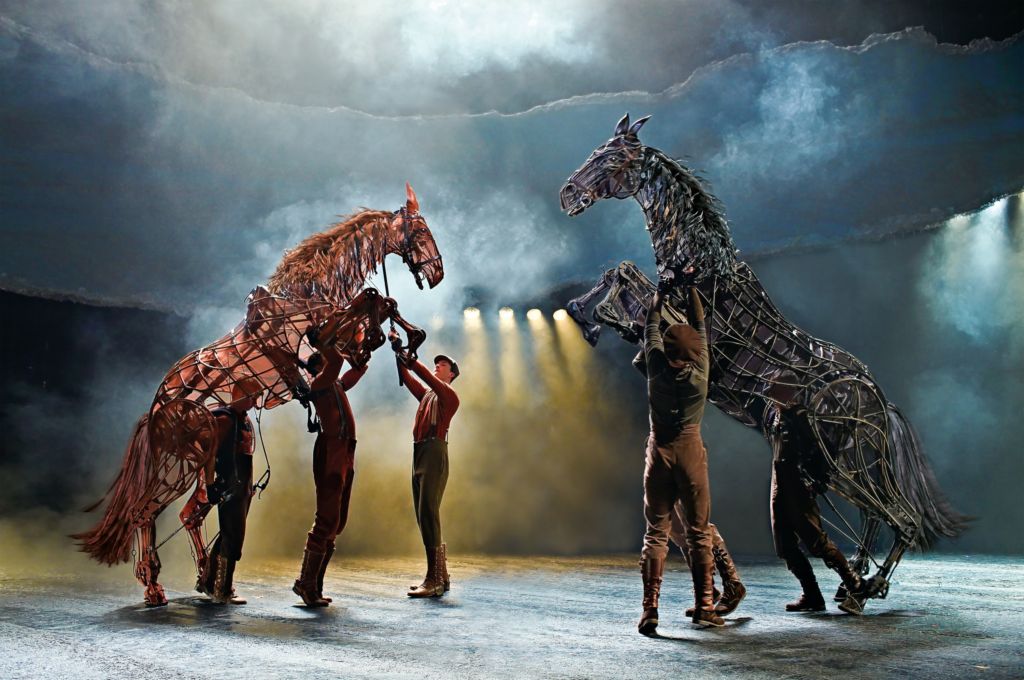 WAR HORSE
Mark your May calendar for War Horse. This legendary theatrical event takes audiences on an extraordinary journey from the fields of rural Devon to the trenches of First World War France. It's been staged in 11 countries around the world to over seven million people.
Based on the beloved novel by Michael Morpurgo, this powerfully moving and imaginative drama is filled with stirring music and songs. At its heart are astonishing life-sized horses by South Africa's Handspring Puppet Company, who bring breathing, galloping, charging horses to thrilling life on stage. Book your tickets early to prevent missing out!
When: May 10–26, 2019
Where: Hong Kong Lyric Theatre, The Hong Kong Academy for Performing Arts, Wanchai, Hong Kong
For more details, visit www.warhorseonstage.com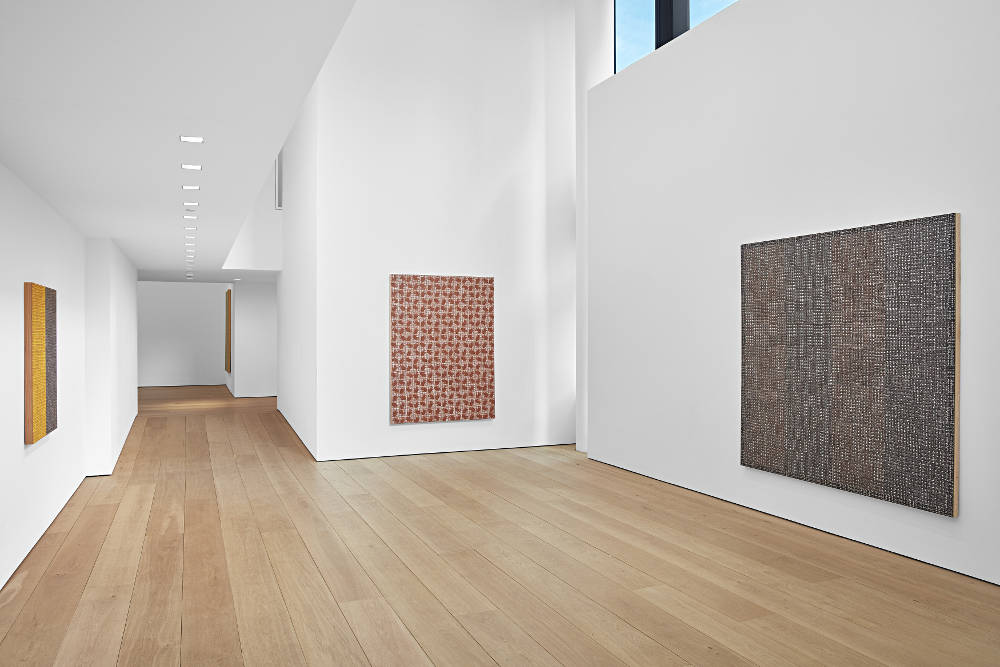 McArthur Binion: Hand:Work:II 
Artistic creation is coming to Hong Kong as Lehmann Maupin brings McArthur Binion's first shows in Asia. It is opening simultaneously in both Hong Kong and Seoul. The Hong Kong presentation will be presented jointly with Massimo de Carlo, who will also host an exhibition of Binion's work in their Hong Kong gallery. Spanning all three spaces, these joint exhibitions present an unprecedented opportunity to view new work by the 72-year-old American artist who has been garnering increasing international attention.
Binion has continuously surpassed the classification as an artist, beginning his highly distinctive, innovative, and self-referential practice at the prestigious Cranbrook Academy of Art in 1973. After graduation, Binion moved to New York City and found himself in the midst of a hotbed of artistic activity–socializing and working among artists such as Jean-Michel Basquiat, Brice Marden, and Sol LeWitt. Throughout the 1980s and 1990s, his style evolved from more gestural abstraction to include increasingly pared-down, colorful, and geometric abstraction.
When: May 22–July 6, 2019
Where: 407 Pedder Building, 12 Pedder Street, Hong Kong
For more details, visit www.lehmannmaupin.com
Tags
Related Posts