Hong Kong is totally bustling this time of the year. There are so many places where you can eat, drink and enjoy all day long. We love the energetic vibe that surrounds the city. This November, explore another dynamic line-up of wonderful events and activities for residents and visitors of Hong Kong with lots to do and see the whole month!
PROJEKT BERLIN — A NEW ARTS FESTIVAL AT TAI KWUN
(Featured image above)
Hong Kong is teeming with artistic atmosphere this month. Discover a new arts festival this autumn with Projekt Berlin. In collaboration with the Consulate General of the Federal Republic of Germany in Hong Kong, Goethe-Institut Hong Kong, and visitBerlin, this unique festival offers a diverse variety of ticketed and free public arts programs.
Projekt Berlin brings together the breadth and depth of Berlin's historical and significant influence as a powerhouse of creativity, culture and the arts. All programs will be set against the distinctive backdrop of Tai Kwun's old and new architecture, offering uniquely immersive, site-specific experiences tailored to the different tastes and interests of Tai Kwun visitors from all walks of life. Projekt Berlin marks a special moment for Tai Kwun to celebrate Berlin's cultural amalgamation between the old and new through the multi-faceted lens of both classical and contemporary arts. Tickets are now available at www.ticketflap.com/projektberlin.
When: November 4–17, 2019
Where: Tai Kwun, 10 Hollywood Road, Central Hong Kong
For more information, go to www.taikwun.hk/projektberlin

19th Hong Kong International Literary Festival
The 19th Hong Kong International Literary Festival (HKILF) is back with a spectacular line-up. Founded in 2001, the annual event will be held over ten days this beautiful season of autumn. It features world-class and emerging writers from around the world in a program that includes discussions, literary lunches and dinners, workshops, lectures, debates, book signings, and readings. The impressive list of past HKILF authors includes literary legends such as Seamus Heaney, Louis de Bernières, Colm Tóibín, Jung Chang, and Yann Martel. HKILF is organized and coordinated by the Hong Kong International Literary Festival Limited, a non-profit, charitable literary arts organization that also manages the annual Young Readers Festival (YRF). For tickets, visit www.ticketflap.com
When: November 1–10, 2019
Where: Various locations in Hong Kong
For more details, visit www.festival.org.hk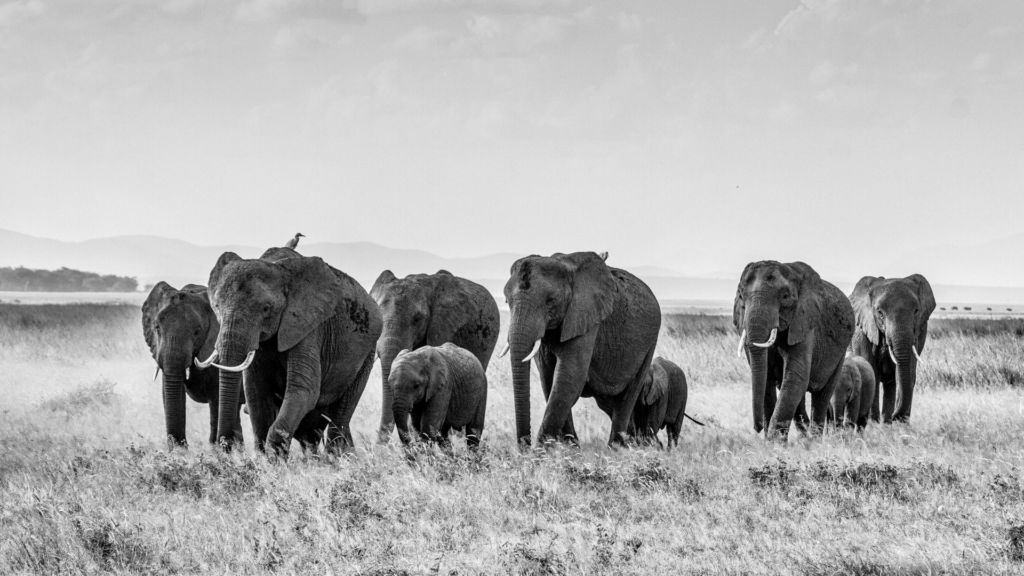 The Elephant Foundation Honors Elephant Week 
The 6th Elephant Week celebrates the theme "Conservation Through Cooperation" from November 11–15. This year, Daniel Ole Sambu from Big Life Foundation will take part in school visit programs in Hong Kong leading up to the meaningful fundraising dinner on November 15 at the Island Shangri-La.
Daniel Ole Sambu will be speaking about the impact of poaching, human-wildlife conflict and the importance of community involvement in conservation. He will also be promoting the Maasai Olympic in Kenya and how it's aimed to be brought to Hong Kong next year for the first time as The Maasai Games 2020. For tickets, contact [email protected]
When: November 11–15, 2019
Fundraising dinner – November 15, 2019
Where: Island Shangri-La, Supreme Court Road, Central
How much: HKD$ 2,250 or HKD$ 22,500 for 10
For more details, visit www.theelephantsociety.org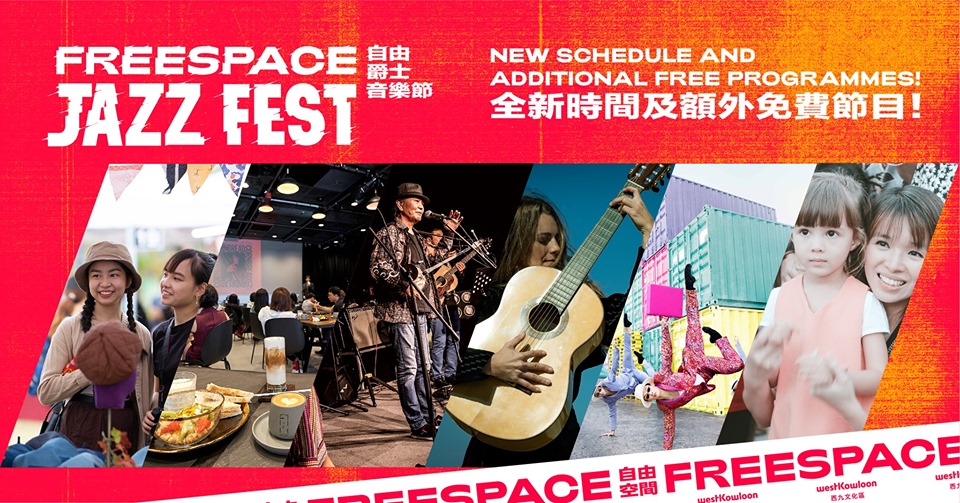 Freespace Jazz Fest
Hong Kong is always overflowing with fun things to do. This month, don't miss the inaugural Freespace Jazz Fest. This new annual event runs from November 9 to 10 in the indoor and outdoor performance venues at Freespace and in the Art Park. With an impressive lineup of jazz from Hong Kong and around the world, the music fest offers both ticketed and free programs for visitors to enjoy.
The inaugural festival features international jazz luminaries including Grammy Award winner Robert Glasper Trio, UK's GoGo Penguin, Smithsonian Jazz Masterworks Orchestra featuring Hubert Laws and House of Waters, as well as established and emerging talents from Hong Kong, including Eugene Pao, and Tjoe Man-Cheung. The two-day festival includes a wide range of activities such as jazz for kids, film screenings, jazz workshops, jam sessions for professional musicians, jazz photography exhibition, and a weekend market offering a great mix of handicraft booths and art stalls. The festival offers a unique cultural experience presenting a strong mix of local and international talent.
When: November 9–10, 2019
Where: Freespace & Art Park, Hong Kong
For more details, visit www.westkowloon.hk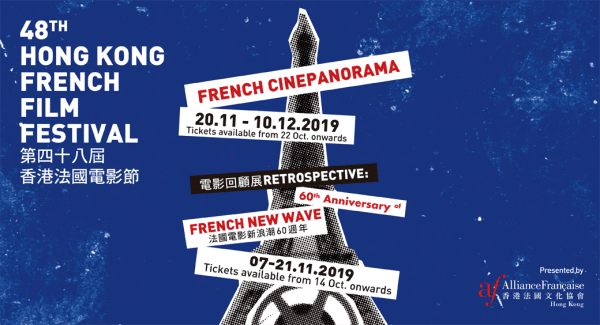 48th Hong Kong French Film Festival
Be surrounded in some storytelling magic of French films at the 48th edition of the Hong Kong French Film Festival. 2019 symbolically marks the 60th anniversary of a true milestone in cinema history: Nouvelle Vague. This year, discover 13 masterpieces of the French New Wave and embark on a photographic journey to remember. Head to Hong Kong Arts Centre to discover an incredible photo exhibition that's co-organized by Alliance Francaise Hong Kong, Woogie Boogie and Hong Kong Arts Centre. It is designed by Raymond Cauchetier, the set photographer of many New Wave movies from the 50s to 60s. Film lovers and fans of Jean-Luc Godard, François Truffaut, and Jeanne Moreau are in for an exciting surprise.
When: November 20–December 10, 2019
Where: Various locations in Hong Kong
For more details, visit www.hkfrenchfestival.com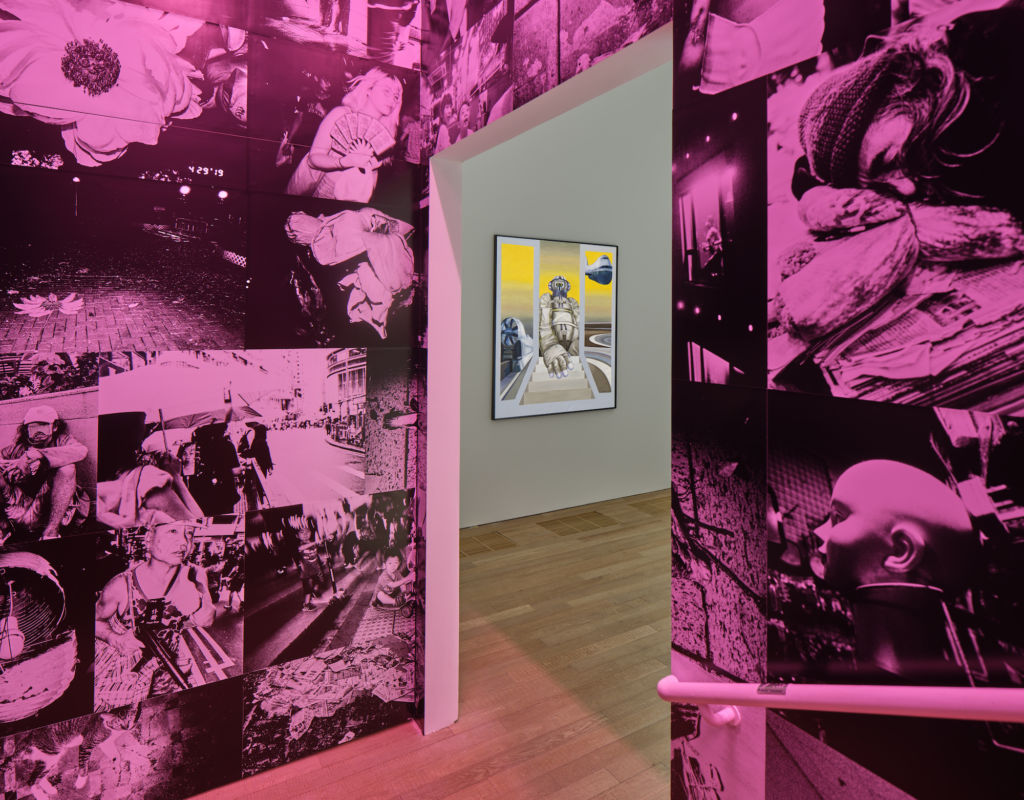 Tai Kwun Contemporary showcases Phantom Plane, Cyberpunk in the Year of the Future
Tai Kwun Contemporary launched a unique exhibition that shouldn't be missed. The Phantom Plane, Cyberpunk in the Year of the Future is inspired by 2019. It's the year of the future in iconic cyberpunk films like Blade Runner and Akira. The exhibition aims to examine how the aesthetics of cyberpunk have bled into contemporary art and visual culture, and explore how cyberpunk fiction has become our reality. First gaining momentum in the 1980s, the genre has continued to evoke meaning and interest in audiences through a broad range of artistic mediums.
When: October 5, 2019–January 4, 2020
Where: JC Contemporary, Tai Kwun, 10 Hollywood Road, Central Hong Kong
For more information, go to www.taikwun.hk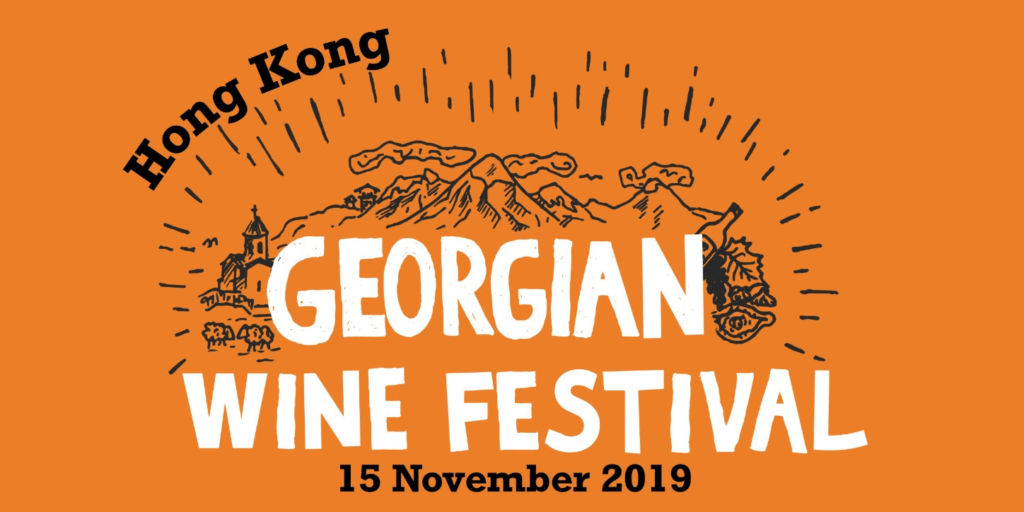 Georgian Wine Festival 2019 
Head to Georgia without leaving the city by joining the Georgian Wine Festival. It is the largest Georgian Wine Festival in Asia. Meet nine wineries and learn more about the exquisite flavors of this nation. Taste ancient grape varieties and discover Georgia's 8000-vintage history with wine. Sample "qvevri" wines made in traditional clay pots, buried underground and compare modern and traditional wines from the oldest winemaking country in the world. With events in Singapore, Seoul, Chengdu, Xiamen, Macau and Shanghai in 2019, hundreds of wine lovers, sommeliers, wine educators and trade professionals in the region have discovered why Georgian wine is captivating the world
When: 6:00pm–9.30pm, Friday, November 15, 2019
Where: Harbour View Ballroom, Level 4, Four Seasons Hotel Hong Kong, 8 Finance Street, Central
For more details, visit www.mwminternational.com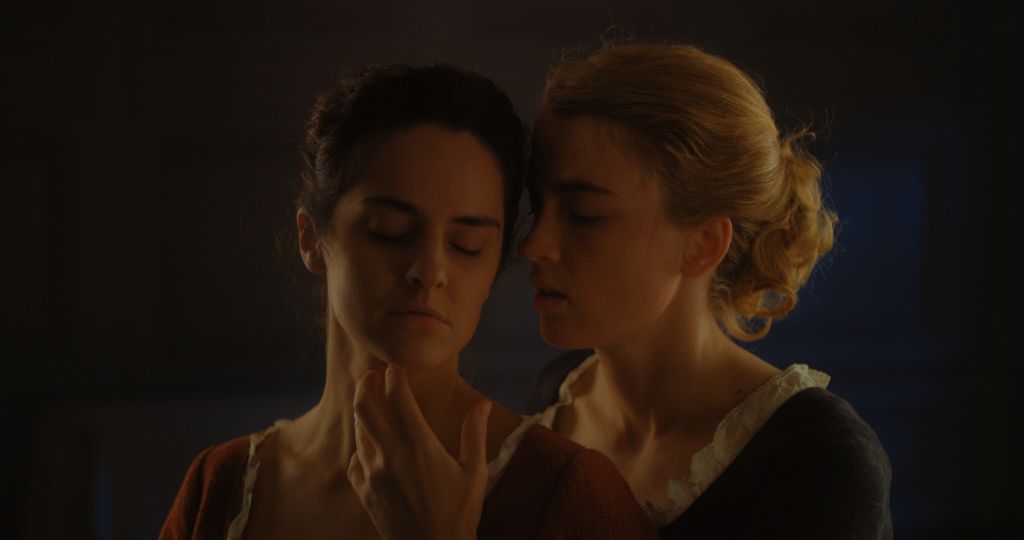 Festival de Cannes Film Week
One of the most important festivals in the world has landed in Hong Kong. Festival de Cannes Film Week makes its Asia debut at cultural destination K11 MUSEA from November 12–17. The inaugural Festival de Cannes Film Week will be held at the K11 Art House and will screen six films from the Official Selection 2019 of Festival de Cannes. The exciting event presents an impressive lineup of films, masterclasses, and film presentations in truly unmissable cinema experience.
This iconic moment for cinema culture across Asia is brought to Tsim Sha Tsui waterfront, Hong Kong by Pierre Lescure, President of the Festival de Cannes; Thierry Frémaux, General Delegate of the Festival de Cannes; and Adrian Cheng, Founder of K11 Group and Executive Vice-Chairman of New World Development. The Festival de Cannes Film Week in Hong Kong takes the spirit of the 72nd Festival de Cannes on a journey, sharing the work of the world's greatest artists by rolling out the red carpet on the opening night in an extraordinary celebration of creativity, culture, and cinema.
When: November 12–17, 2019
Where: K11 Musea, 18 Salisbury Road, Tsim Sha Tsui, Hong Kong
For more details, visit www.festival-cannes.com
'Negative Reading | Reading Negatives', a Solo Exhibition of New Works by Chinese Artist Qin Yifeng
White Cube Hong Kong is pleased to present 'Negative Reading | Reading Negatives', a solo exhibition of new works by Chinese artist Qin Yifeng. Both artist and scholar, Qin is a collector of Ming dynasty furniture. During his decades of collecting, it is the damaged pieces of furniture that have most passionately interested him, for he sees them as a metaphor for the changes in Chinese traditional values. Using his antique wooden furniture as the subject, he creates negative images using a large-format camera.
Born in 1961 and raised in Shanghai where he continues to live and work, Qin mastered calligraphy as a child, the essence of which – its spiritual dimension and formal aesthetic – has deeply influenced his entire artistic practice including the photographs in this exhibition. Equally, his early investigations as an abstract painter are evident in the inherent flatness of the negative film that he uses to make these recent images. In 1992, Qin established a painting style called 'Xian Chang' (field of lines), in which the cube, constructed of lines, was used as a basis to explore compositions of lines and planes, the relationship between two and three dimensions and the overlapping and 'twisting' of painterly space. Since abandoning the cube, he has gradually developed a style of 'pureness', with a more solemn and tranquil use of color in pared-down images that are concerned with formal aesthetics, spatial relationships and atmosphere.
When: September 4–November 6, 2019
Where: White Cube Hong Kong, 50 Connaught Road, Central, Hong Kong
For more information visit whitecube.com
Tags