Hong Kong is a culturally rich and diverse city with nationalities from all across the world. Nowhere is this reflected more than in the abundance of different dining options. The spectacular food scene spans from traditional to modern, east and west, low cost and high end. The options are endless and to add flair to the glorious culinary landscape this month is the spectacular Taste of Hong Kong by HSBC.
Taste of Hong Kong is back for its fourth year with a fantastic line-up that will simply captivate the tastebuds of city dwellers. It's a great opportunity to sample dishes from some of the metro's top-notch restaurants with a festival vibe with some great music acts and entertainment for friends and family. It's going to be overwhelming and exciting at the venue grounds so we list three must-try restaurants to kick start your culinary journey at this incredible event.
ZUMA
(Featured image above)
At the heart of Taste of Hong Kong is one of the city's best restaurants Zuma serving their signature dishes, with a smorgasbord of flavors. The internationally acclaimed restaurant join the festival line-up with iconic dishes inspired by Japan's informal Izakaya dining style and designed to be shared.
Sample the signature dish of Kumamoto tuna tartare with miso brioche that is priced at HKD $80. Another signature dish to try is the avocado temaki with jalapeno, hokkaido cream cheese and shiso tapioca priced at HKD $50. One of the highlights of the special menu for the affair is the icon dish in the form of spicy grilled New Zealand 'Te Mana' lamb cutlet with hatcho miso priced at HKD $80. The festival exclusive is also not to be missed with the thinly sliced sea bass with yuzu, truffle oil and salmon roe priced at HKD $110 and worth every dollar. Cap off a great dining experience with a green tea and banana cake with coconut ice cream and peanut toffee sauce for HKD $60. Every dish here is certainly a masterpiece that's why it's on top of our list!
Zuma Hong Kong Landmark Level 5 & 6 15 Queen's Road, Central, Hong Kong, www.facebook.com/ZumaHongKong +852 3657 6388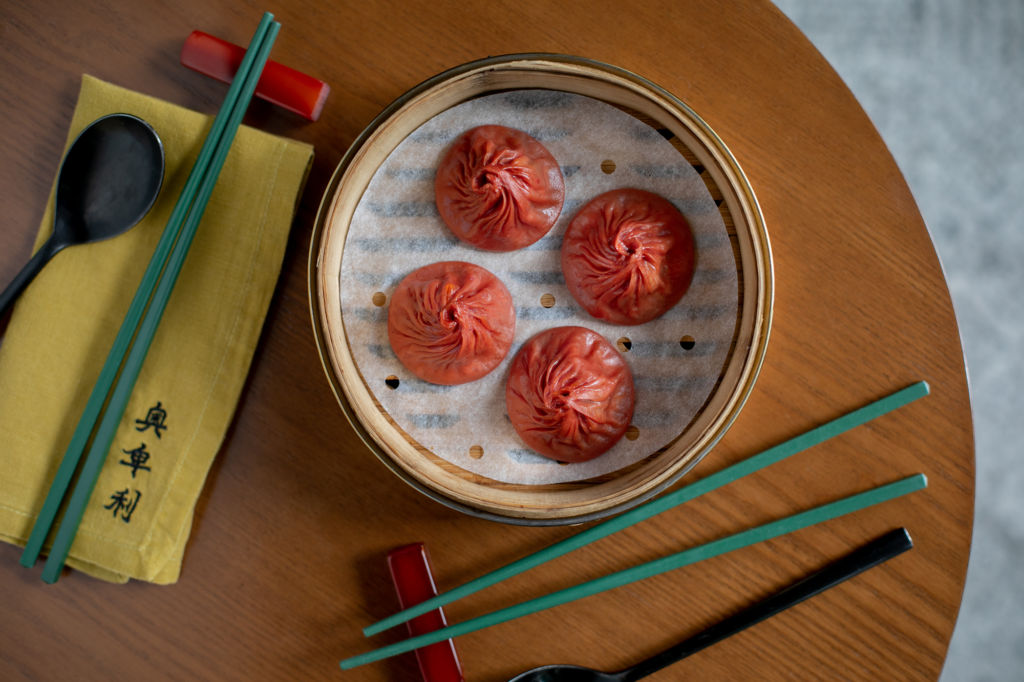 Old Bailey
No Taste of Hong Kong can ever be complete with a good ole xiao long bao. Old Bailey will offer these scrumptious bites at the festival and you can finally test it out for yourself. Taking pride in using organic produce and traditional techniques in some of their cooking preserving the taste of tradition, this one should definitely be on your itinerary.
One of the dishes at this event that will linger in your mind for a long time is the 'Buddha Jumps Over the wall' xiao long bao priced at HKD $240. The special concoction is comprised of Iberico pork, abalone, sea cucumber, fish maw, and conpoy soup dumpling leaving a lasting impression for diners from the broth to the textures of the dumpling. The festival exclusive dish of Maia Xiao Long Bao is also a must-try at HKD $120. Dive in the delicious savor of the Shanghai glutinous rice roll, Chinese doughnut, pork floss with preserved mustard green priced at HKD $50. Don't miss out on heartwarming dishes at Old Bailey.
OLD BAILEY 2/F JC Contemporary, Tai Kwun, Old Bailey Street, Central, Hong Kong, +852 2877 8711, www.oldbailey.hk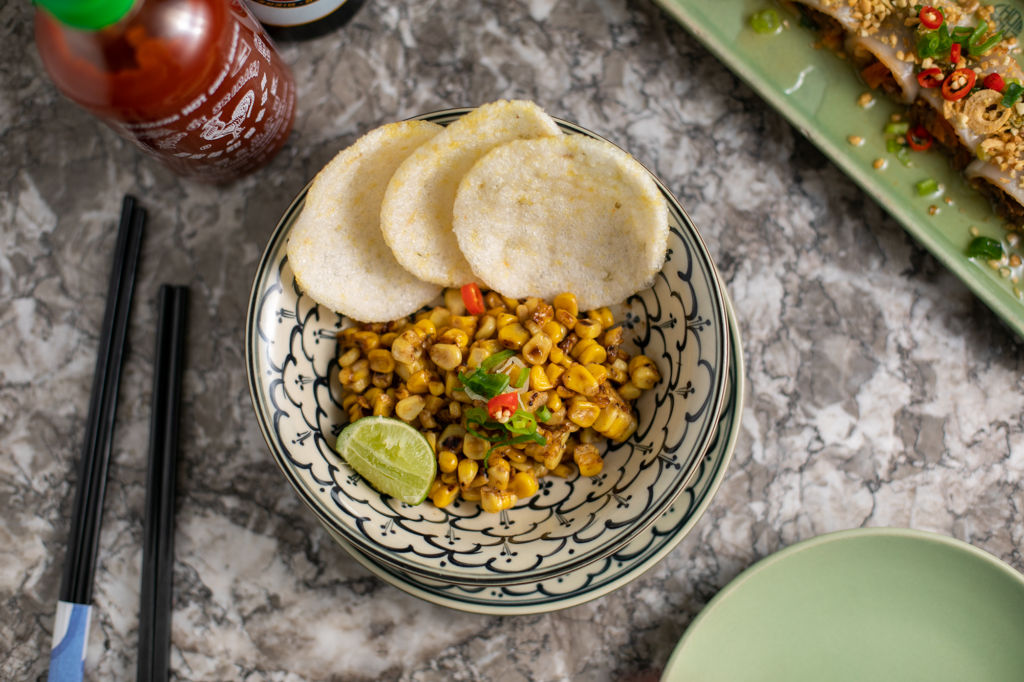 Chôm Chôm
Chôm Chôm kitchen and bar delivers the wonderful aromas of Hanoi to the streets of Hong Kong. The intricate influences surrounding Vietnamese cuisine is simply fascinating and you can explore more of it at this dining spot at the Taste of Hong Kong festivities. We love the iconic dish that is the short ribs lettuce wraps priced at HKD $118. Savor the juicy pho-braised short ribs with lettuce, vermicelli, chili, and peanut sauce that all blends perfectly.
The grilled corn with sesame, chili, spring onion and lime priced at HKD $48 is the festival exclusive dish that's truly delectable. Don't leave without trying the Cha Ca Hanoi that's simply mouthwatering and comprised of sole fillet, turmeric, dill, red onion, vermicelli and peanuts priced at HKD $108. No Vietnamese meal is ever complete without a Pho roll made of beef, fresh rice noodles, Thai basil, scallion oil and peanuts priced at HKD $78. Indulge in fresh and flavorful dishes at Chôm Chôm as you bask in the fun and lovely ambiance at the Taste of Hong Kong.
Chom Chom G/F Block A,No. 58-60 Peel Street, SoHo, Hong Kong, +852 2810 0850, www.chomchom.hk
---

Save the date and get ready to whet those palates, Taste of Hong Kong presented by HSBC makes a glorious return. Taste of Hong Kong enters its fourth consecutive year following record-breaking attendance at its third edition in 2018. The festival is set to take place at Central Harbourfront with an all-star line-up of Hong Kong's best restaurants and master chefs, festival food exclusives and interactive attractions for the whole family.
Taste of Hong Kong presented by HSBC will welcome the best restaurants in the city. The line-up includes Hong Kong's newest additions to the culinary scene like Flying Elk, John Anthony, Old Bailey, Hoi King Heen, Sausage Commitment, a project by Okra Hong Kong and Artemis and Apollo. Also, new to Taste this year is renowned Vietnamese resto, Chôm Chôm along with Middle Eastern restaurant Francis. The returning favorites include Pici, HAKU, and Zuma. Don't miss out on Instagram-worthy dishes that are delicious and fulfilling at this exciting event of the year!
When: March 21–24, 2019
Where: Central Harbourfront, Hong Kong
How much: Dishes starting at HKD $50; entry ticket price TBA
For more information and ticketing details, visit their website
Tags