There's more to February than just Valentine's Day and the Chinese New Year festivities. Hong Kong is teeming with world-class events, not just this month but also succeeding ones to prep you for the upcoming exciting happenings in the city. Set to conquer the entertainment scene, these events should be in your diary!
(Featured image above)
European Equestrian Federation is bringing the Asian leg of the Longines Masters back to Hong Kong for its sixth edition turning AsiaWorld-Expo into display of equestrian excitement and sporting not to be missed. The 3-day event will showcase the world's elite riders, best in their categories, compete in prestigious show jumping competitions. Awarded the "Best Live Experience at a Professional Sporting Event" by the Sports Industry Awards Asia, the Longines Masters of Hong Kong will feature a crowning line-up including the Hong Kong Jockey Club Trophy, Longines Speed Challenge and Longines Grand Prix. Adding to equestrian excellence and true to its roots, EEM will offer a unique art-de-vivre experience at the Prestige Village, presenting a remarkable selection of international exhibitors, from high-end fashion to exquisite gastronomy, arts and culture.
When: Friday–Sunday, February 9–11
Where: AsiaWorld-Expo, Hong Kong
How much: HKD $3,500 (Paris Suite), HKD $3,500 (New York Lounge), HKD $230 (Grand Stand–Prestige seat), HKD $230 (Grand Stand–Standard seat)
For bookings please visit www.worldofshowjumping.com or call +852 211 5333 (from 10:00am–8:00pm)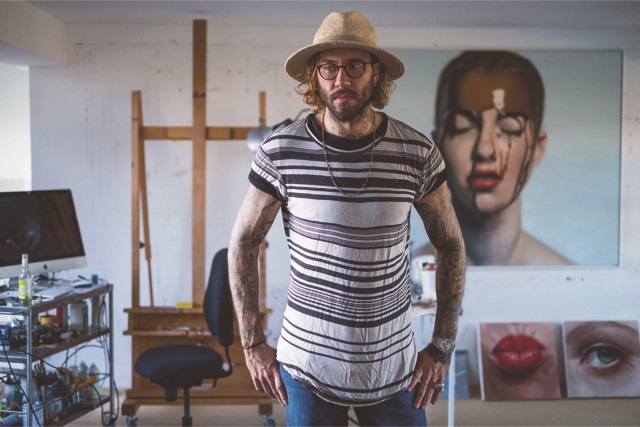 Opera Gallery Hong Kong
Don't miss Mike Dargas for his first ever solo show in Asia  'Healing Beauty' at Opera Gallery Hong Kong. The composition of Dargas' portraiture presents an underlying interest in the covering or coating of the skin or the figure, by liquid or other materials. The lifelike element can be seen within the pose of the sitters, often in movement, with drips suspended in time.Thus, the paintings, resemble the photographic medium capturing the ephemeral beauty. The exhibition will be open to the public from January 19 until February 9, 2018.
When: January 19–February 9, 2018
Where: Opera Gallery, W Place, 52 Wyndham Street, Central
For more details, visit www.operagallery.com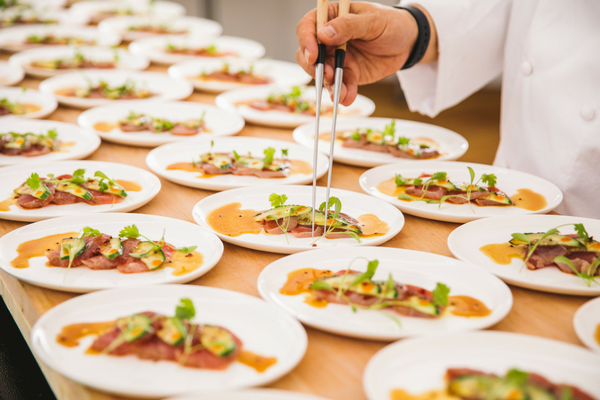 TASTE OF HONG KONG
Mark your calendars for the return of Taste of Hong Kong turning the charming city into a foodie paradise on March 22 to 25, 2018. Get ahead of the purchase rush and make sure to grab your early bird tickets this month. Set against the city's vibrant skyline as a backdrop, Taste of Hong Kong presented by Standard Chartered will welcome a total of 20 restaurants such as Bo Innovation, Caprice, Little Bao, Pici, Chachawan, One Harbour Road, as well as BlackSalt, Forbidden Duck, Frantzen's Kitchen, Haku and New Punjab Club who each made their marks on Hong Kong's culinary scene. Boasting nine different cuisines and over 60 dishes–four from each participating restaurant including one never before seen on the menus in Hong Kong and entirely exclusive to the festival, the four-day culinary playground is set to attract thousands of guests.
When: Thursday–Sunday, March 22–25, 2018
Where: Central Harbourfront Event Space, 9 Lung Wo Road, Central
How much: Starts from HKD $75–HKD $678
For tickets and details, visit www.tasteofhongkong.com, www.facebook.com/tastehongkong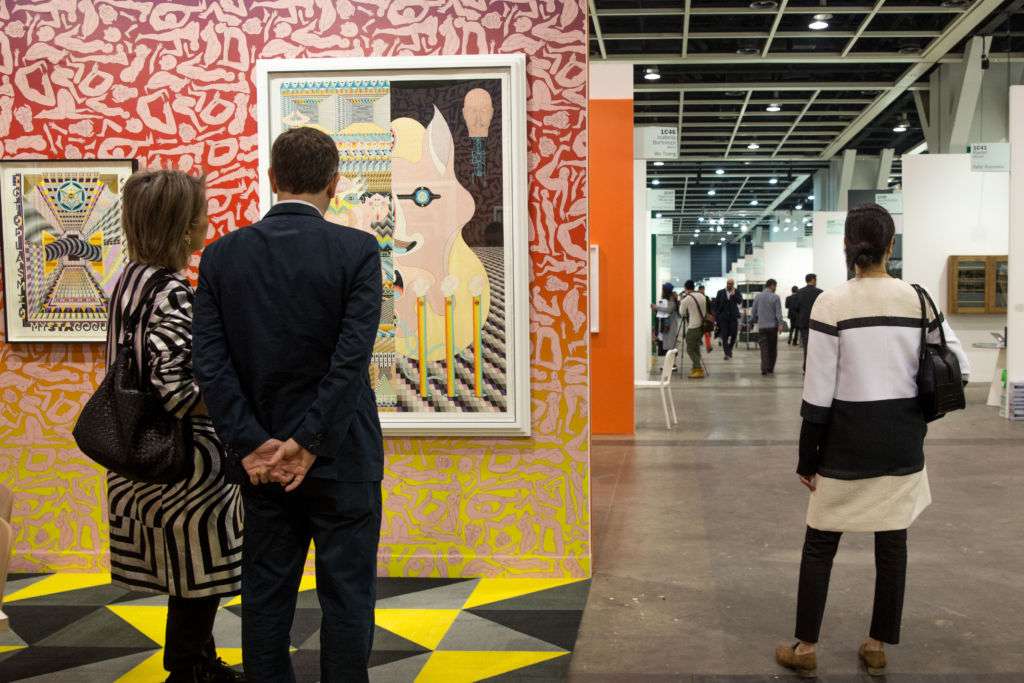 Art Basel Hong Kong 2018
One of our personal favorites, Art Basel Hong Kong returns at the center of Asia's international art scene–offering a premier platform for showing works from across the globe. This year's edition features 248 premier galleries from 32 countries and territories. Underlining Art Basel's commitment to the region, half of the participating galleries once again have exhibition spaces in Asia and Asia-Pacific. The show provides an in-depth overview of the region's diversity through both historical materials. Art Basel was founded in 1970 and has transcended time to stage the world's premier art shows for Modern and Contemporary art, sited in Basel, Miami Beach, and Hong Kong.
When: March 29–31, 2018
Where: Hong Kong Convention and Exhibition Centre
How much: Ticketing options at artbasel.com
For further information please visit artbasel.com.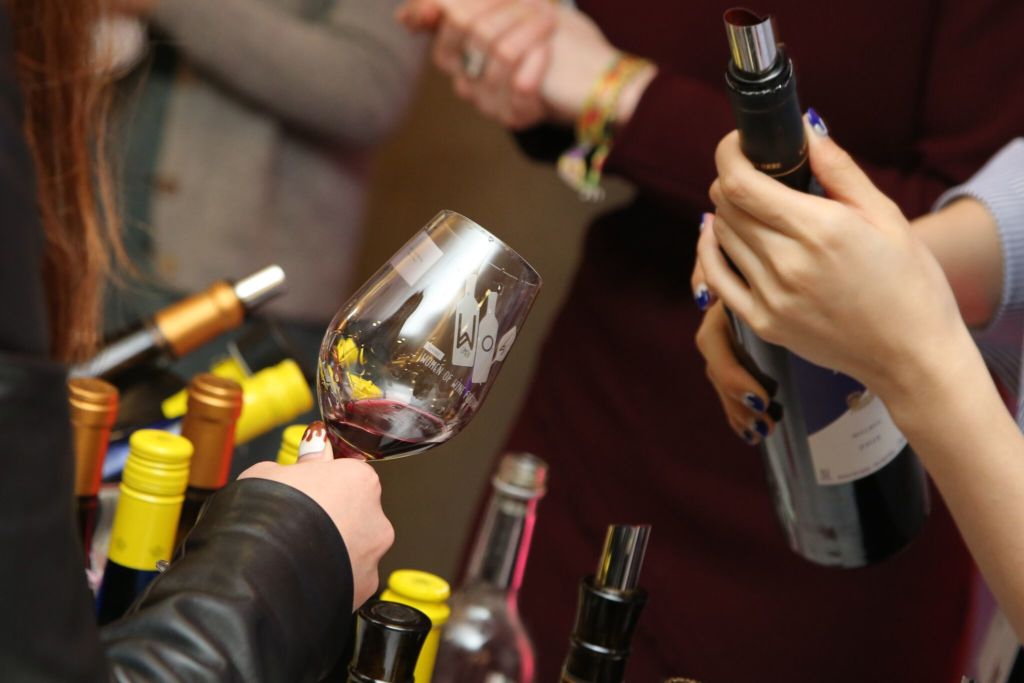 Women of Wine Festival 2018 in Hong Kong
The Hong Kong's Women of Wine (WoW) festival is kicking back this year's celebration of International women's month celebration. With internationally-acclaimed actress, film producer, director and UNICEF ambassador Trudie Styler announced as the speaker for the event. With more than 20 wow-worthy women and featuring 80+ global wine created by women, this festival highlights inspiration, tasting, learning and an opportunity or networking all creating a vibrant and festive evening.Also happening in the event are two "inspirational seminars" from Hong Kong's top business people and industry leaders, discussing leadership and building your career towards high potential sectors. Wine education workshops are included with a grand tasting of all 80+ wines.
When: 6:00pm-9:30pm,Thursday, March 1
Where: The Murray, Hong Kong, a Niccolo Hotel, 22 Cotton Tree Drive, Central, Hong Kong
How much: General admission HKD $450 Premium access HKD $780 Full package HKD $950
For tickets and details, visit www.eventbrite.hk  or their website.

Cirque du Soleil
An entertaining affair that the whole family shouldn't miss, Cirque du Soleil returns to Hong Kong in April this year with KOOZA, a new production paying homage to their roots by combining thrilling, heart-stopping acrobatic performance with the art of clowning. It will be presented in the intimate setting of the signature blue-and-yellow Big Top starting from April 19, 2018 at the Central Harbourfront Event Space, 9 Lung Wo Road. Go and grab your tickets before they sell out.
When: Series of shows start on April 19, 2018
Where: Central Harbourfront Event Space, 9 Lung Wo Road
How much: From HKD $488 to HKD $1,888
For more details, visit www.cirquedusoleil.com/kooza
Tags