Taste of Hong Kong celebrates the growth of Hong Kong as the ultimate gastronomic city in Asia. A dining and entertainment hot spot with a line-up that includes award-winning chefs, home-grown restaurant concepts, and family-friendly activities, it's an event that's not to be missed!
Head down to the Central Harbourfront Event Space for Taste of Hong Kong. The city's biggest food, drinks, and chill-out festival honors the diversity of cuisines and showcases masterpiece dishes in an unintimidating setting that guarantees a joyful vibe for all fun revelers. Here are a few more reasons why you should go.
Family Adventure
It's FREE entry for all children under the age of 16 years old! The kids are granted free access to the festival. Now, that's just fantastic, this means more wine for moms and dads to sip while strolling around. Taste of Hong Kong has been creatively designed to cater to all members of the family with spectacular culinary and craft activities for kids to enjoy. Ensuring the little ones are not bored or left out of the affair, parents can chill-out and think of the day out as a date with small chaperones.
Mark your maps of the festival ground and look for Maggie & Rose. The family members club will feature a themed eat and play booth that kids will just love. There will be interactive classes that will impress the children and unveil their creativity. Let them be wild and free at a bespoke soft play area while enjoying lip-smacking fare for a day. What's a festival without music? Set to entertain foodies from all over the region are local artists, live bands, and DJs all throughout the four-day event. Watch out for an extra special day for families on Sunday, March 25 as the kids take center stage at the festival with fantastic things to do.
Dreamy Desserts
We've never met a child who said no to an ice cream or sweet treat. Food takes the spotlight at this event but we also heard that the participating restaurants are taking their creations a notch higher for this exclusive event. Heavenly desserts that are made for our Instagram feed and our discerning palates, there's a whole lot to look forward to.
A must-try is Black Star Pastry coming all the way from Sydney who will be debuting the infamous Strawberry Watermelon Cake that people have traveled from all around the world to taste. The most photographed dessert consists of two layers of almond dacquoise, rose-scented cream, watermelon, strawberries and garnished with pistachios and dried rose petals.
Food Festival
Sample gourmet dishes for affordable prices. If you've been itching to try the hottest restaurants in the city, but have been worrying about your budget, then this event is the place to be. This year, food lovers will have the chance to sample cuisine from BlackSalt, Haku, Forbidden Duck, Frantzen's Kitchen, and New Punjab Club, as well as other Hong Kong legends including One Harbour Road, Pici, and Chachawan.
Enjoy Michelin star cuisine unlike any of your fine dining experiences from Bo Innovation and Caprice who will show off their array of new mouth-watering dishes. Watch out for the crowd favorites and the trailblazers of Asian cuisine–Zuma, Okra, Yardbird and Duddell's who will stand alongside Asia's best female chefs May Chow of Little Bao and Vicky Lau of Poem Patisserie.
Fun Facts
Sample dishes starting from HKD $50 and each participating restaurant will offer a choice of four dishes including at least one Taste Festival Exclusive and one limited edition 'Icon Dish'.
There are 60 dishes to choose from meticulously created cuisines by talented chefs and kitchen team.
A total of 20 of the best restaurants in the culinary scene are participating in the Taste of Hong Kong.
Don't miss 4 days of delicious food and fun with the whole family.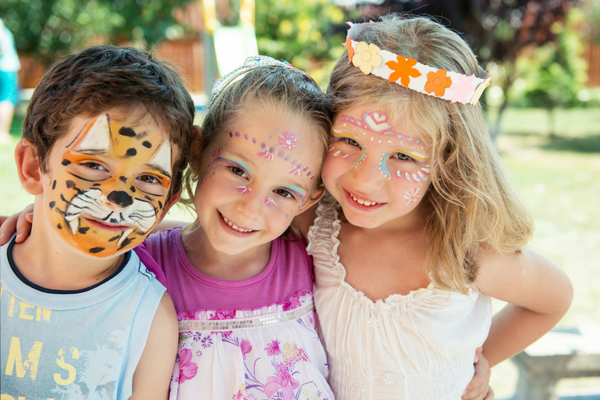 ---
Mark your calendars for the return of Taste of Hong Kong turning the charming city into a foodie paradise on March 22 to 25, 2018. Get ahead of the purchase rush and make sure to grab your early bird tickets this month. Set against the city's vibrant skyline as a backdrop, Taste of Hong Kong presented by Standard Chartered will welcome a total of 20 restaurants of the best in Hong Kong's culinary scene. The four-day culinary playground is set to attract thousands of guests.
When: Thursday–Sunday, March 22–25, 2018
Where: Central Harbourfront Event Space, 9 Lung Wo Road, Central
How much: Starts from HKD $75–$678
For tickets and details, visit www.tasteofhongkong.com, www.facebook.com/tastehongkong
Tags