Christine Galle-Luczak has been living in Macau for 13 years but it's rare to see her around because she's more likely at Macau or Hong Kong International Airport embarking on yet another trip to the Maldives, Thailand, Switzerland or some other tropical island. It sounds like a dream but this is because Christine is the Managing Director of Heavens Portfolio, an integrated representative company for luxury hotel brands around the world. Founded in 2005 in Singapore, the company grew to 14 offices in Asia with no sign of slowing down. Macau Lifestyle met Christine for chat to ask how it's like to work with some of the most luxurious hotels in the world, running an international business and living in Macau's charming Coloane Village.
Having lived in Asia for over a decade, you also travel extensively for work, where is home for you?
Home is Asia, so it's a big home but I feel very comfortable in Asia really. We have 14 offices in Asia from India, Hong Kong, Singapore, and Taiwan. Mainland China has already six offices so I feel very comfortable and welcome as I have a base in all these countries. To me it's a great playground, so I feel like Asia is my home overall but physically, it's Macau. I've been here 13 years, have an Macau ID card and a physical home, car and a family here so that's what I'd call home but my playground is definitely Asia.
You are a French woman, married to a Swedish man, living in Macau, China–how do you feel with all these cultures blending together?
I find that it is actually very enriching for me and my family that we have different background and education and views on the world and having a little girl and growing up in neither of our hometowns is very educational for her. At the moment, we are all global citizens and that we're never really very far from home! I can go back to France in one night if I wanted to but that would not have been feasible 20 years ago because we didn't have the internet or Skype. We can be very close to home while not being there and what's important is the balance you achieve by adapting, learning and embracing the culture of your adopted home. To answer the question it's very rewarding to be in Asia and Macau and to be able to share mine and my husband culture and Chinese culture to the world.
There are many French people living in Macau and Hong Kong and French culture is very much in popular demand. Being French, what are you most proud of about your culture?
First thing I can think of is food! Food is number one for us and we really enjoy our meals and traditions. It's passed down from generations, and my mom spent days in the kitchen cooking for us and making sure we had a great meal on the table. Food is how we show love. I also think that luxury fashion is something to be proud of because of course we aren't the only ones with prominent names in the fashion industry but I am very proud that we have a few of the flagships in our country. Culturally, creativity in theatre and cinema along with artists and music makes France such a powerful country which I'm very proud of and miss it a bit.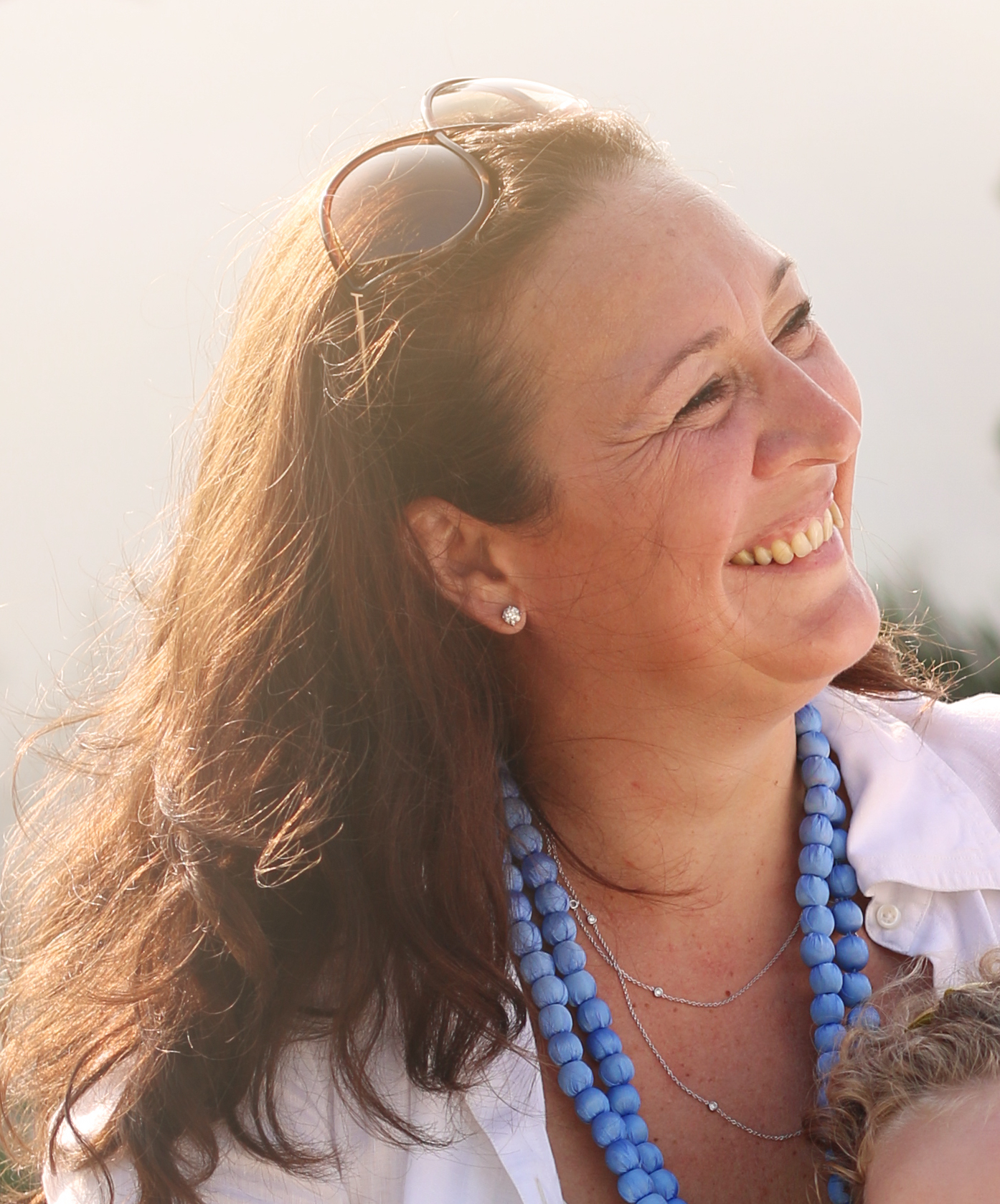 What is one French stereotype that you think is true and one that might be exaggerated?
I think we are very passionate people and very direct, very expressive and it's definitely not true that we are arrogant. I've heard a lot of people say "Oh you are French you think you are the best at cooking, at fashion, you are arrogant!". We are not arrogant at all it's just that we're proud and passionate. We don't look down on other cultures or countries, not at all.
You are a mother and an ambitious business owner, how do you manage these roles?
It's like a juggling act and I feel like I'm in a circus sometimes but it's manageable because we're in Asia and we have a lot of help. Also, in Macau, there's a lot of afterschool activities for children so there's lots of engagements that keeps my little girl as busy as I am! She goes to school, piano, ballet, and gymnastics so she's super active which really helps with the "mom guilt". Sometimes, she comes home after piano at 6:30pm and I'm already home so I have to wait for her too! I work a lot from home so I have the flexibility to plan my schedule as well. It comes with a lot of travel so that factors in when it comes to guilt but on the other hand, I think any other mom in Europe feels the same because they have work on top of grocery shopping, cleaning, ironing and all.
You are based in Macau, where you live with your family–what do you love about Macau? How do you spend your off days and weekends in Macau? Any favourite places?
What I love about Macau is that it's so small and you can go anywhere quickly. Sometimes, I feel like I'd like to have more space but I'd happily trade it for the safety, nice community and lots of infrastructures that keep getting better. When we came 13 years ago, there was very little entertainment choices, restaurants and others! I love that we're one with nature and that all you need to do is go to Coloane and this appeals to me because I'm European and love seeing the small villages of Macau. The little houses, colours, and small lanes are things that I can relate to and I like that it's tiny and old and seen as heritage here.
We have a dog so we love taking it on walks on the Coloane trails, not far from our house! During summer, we go to the pool every Sunday without fail. Café dos Amigos is well-liked and where we often stop by for a coffee. We love egg tarts so we usually pick up an egg tart and enjoy it while walking. Our grocery shopping is all done in Coloane Village where there are also lots of temples which I love to stop by at and reflect a bit. I really love the atmosphere, incense, colours and lights, depending on the time of day that you visit. This village is definitely a hidden gem, as a retreat from the casino world where my husband works.
Running Heavens Portfolio and working with some of the best luxury hotels around the world seems like a dream job! What are some of the best aspects of your work?
I guess its meeting different people from all over the world–clients from New York over to New Zealand–who are very different in what they provide but what is really rich in this hospitality world is the different society and backgrounds. When you meet these hoteliers who come with their own stories where they've travelled and seen the world and had awkward experiences, whether it's in South America or the North Pole! All these experiences and backgrounds are important to me and I really like encountering them. So, I can be speaking to someone in New York one minute, and the other, someone else, in Thailand or Bali, for instance! It's another juggling act where you have to adapt how you speak but you'll also gain a lot of experience especially on how different people and cultures deal with things. Of course, experiencing these hotels, beautiful spa treatments and food is a perk! One minute you could be diving into the sparkling waters of the Maldives and the next, in Peru on Machu Pichu. All of these experiences are priceless especially when you're invited and the red carpet is rolled out for you. It's quite magical, really. You see the back of the house and get the behind closed doors experience.
As a leader in your industry, you've seen a lot of changes over the years–how has the luxury travel industry evolved, from hospitality service-providers and a traveller's standpoint?
I think what has changed in Asian travellers today is that they are moving away from big brands, they're well travelled and now want to go off the beaten track. Before, they would go to big brands but now they are not afraid to try smaller and boutique hotels which are on the top end because that's their market. They are quite confident in travel nowadays so it's getting better for smaller properties and hotel groups without huge back up. Today, they are looking for the experience rather than a hotel room, Intagrammable pictures, for example, portraying themselves in experiences that are unique, meeting local people. They used to be more conservative in the way they book with agents and others, but now they are more adventurous. In Italy, for example, they used to always go to Milan, but now they go really to the back end to Sicily exploring the small villages because they want to see what is the country really about. Shopping is still important but not the most important thing now that the purpose of the trip is food and beverage. A great meal showcasing local culture and learning from it is more valuable now. It's evolved a lot–from being a mature market driven by convention and brands to a European way of travel, even self-driving, to having no fear which is fantastic.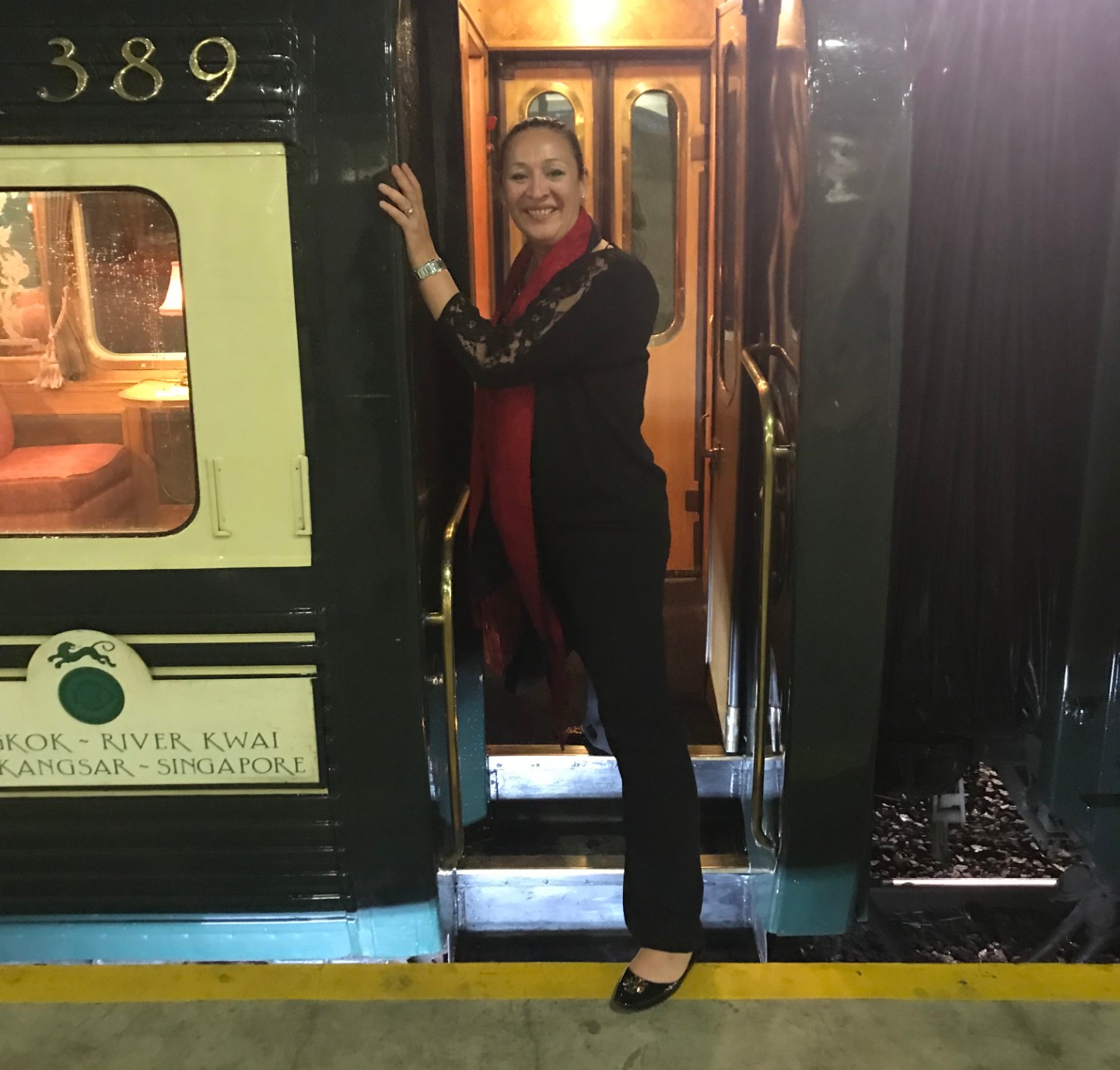 You've visited many countries and stayed in many fantastic hotels, what destinations or particular hotels are still on your travel bucket list?
I've got three… four or five destinations in mind (laughs)! Antarctica for sure because there's a lot of expeditions happening to catch a glimpse of the Northern Lights and experience the nature there. And in Africa, Kenya for the safaris because I'd love to see gorillas. South America, Argentina and Brazil; and New Zealand because for some reason I've never been and I'd love to explore it.
As a travel expert, what are your must bring carry-on items that you always take with you on a trip?
It's hard for me to travel light but if I must, probably my camera. That's my essential when I travel for holidays or even to visit clients because I want to keep memories of my travels. I'm not a big social media addict so you'd never see pictures of me posing or selfies on social media–my pictures are just for my own record. Sunglasses because I use it as a hair tie as well, very practical. Sunglasses and a camera that's all I need.
Where should we travel this year? What are the hot destinations for 2019?
Definitely South America, so Peru and Patagonia, lots of people are looking into those countries. Africa is gaining momentum and so is New Zealand. In Europe, Italy and Spain are also coming up quite strongly over summer. For Asia, nearby countries such as Cambodia prove to be very popular. It's kind of a cycle so Myanmar was very popular a few years back, Bhutan as well, and of course, Thailand is always somewhere on people's travel lists. It changes every six months and driven by celebrities who take selfies on WeChat or Instagram which is possibly why lots of hoteliers put a lot of emphasis on bloggers and influencers.
---
For more information on Heavens Portfolio, check out their website here
Follow Heavens Portfolio on Facebook for the their latest updates
Heavens Portfolio heavensportfolio.com
Tags
Related Posts