Are you worried about your child's overwhelming amount of energy? Do you need a mom break or you just simply need to entertain the kids over the weekend? It's time to take them to the best indoor activities in Macau to channel all that creative and dynamic pizzazz into a productive and yet fun day out.
Macao Science Center
(Featured image above)
Whether you choose to take a walk in outer space, have a seat on the Science Express train, or test your endurance in the sports room, your family is guaranteed to have a fabulous time exploring and learning at the Macao Science Center. The Exhibition Center features 14 galleries of interactive excitement covering topics such as Robotics, Eco-Conservation, Food Science, Genetics, and Acoustics.  If you need a quick break between exhibits, there are two restaurants and an indoor playground for the kiddos. The Macao Science Center also houses a Planetarium, Convention Center, and hosts special features and activities.
Macao Science Center Avenida Dr. Sun Yat Sen, NAPE, Macau, +853 2888 0822, www.msc.org.mo
Future Bright Amusement Park
Take a break from the heat inside Future Bright Amusement Park.  Aim for a strike on one of the 15 bowling lanes, practice your balance as you glide and spin around on an 11,000 square-foot ice rink, or rack up points on one of the many arcade games.  For the little ones head on up to the 2nd floor to the "Future Bright Children World," where you will find games, activities, and small rides suitable for younger ages.  If you need to refuel between activities, there is an onsite McDonalds and coffee shop. With so much fun in one arena, your family can spend the whole day in this world of amusement.
Future Bright Amusement Park Praca Luis de Camos Macau, +853 2870 1166, www.futurebrightgroup.com.mo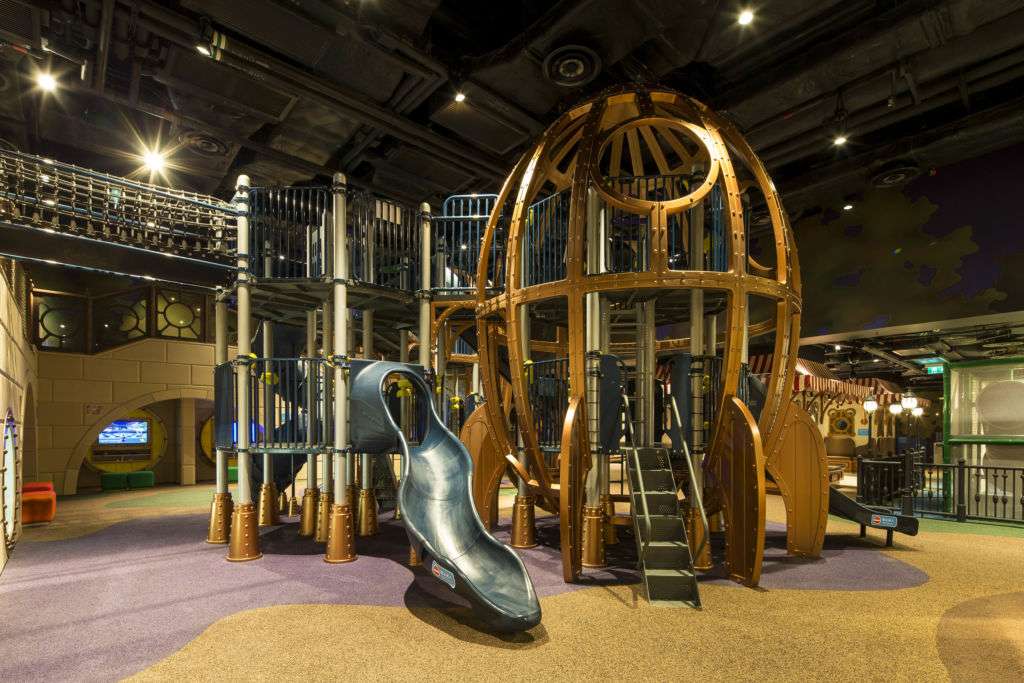 Qube Kingdom
One of the coolest indoor playrooms in Macau is located at The Parisian. Qube Kingdom is a fantastic place for kids and tweens. Let your kids loose on the climbing nets and slides. There's a gorgeous carousel straight out of Les Jardins de Luxembourg. The gaming consoles offer a more low-key option for tweens which makes it a perfect stop for kids of all ages. With a more relaxed and less crowded space, the kids are sure to enjoy at this fun place.
Qube Kingdom at The Parisian Macao, Estrada do Istmo, Cotai, Macau, +853 2882 8833, www.parisianmacao.com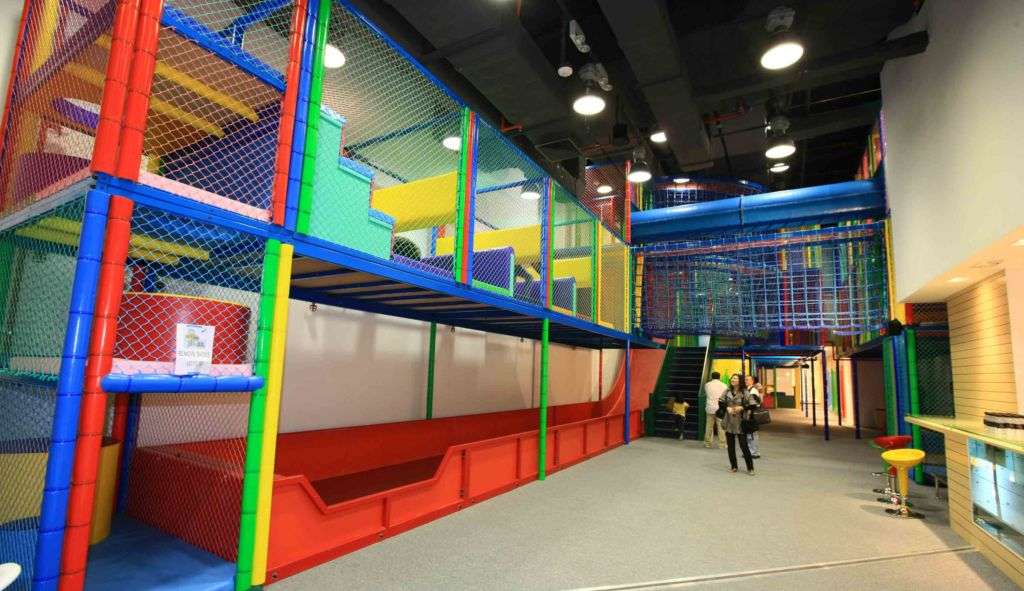 This 9,000 square-foot indoor play zone will entertain your whole family for an hour on end.  Equipped with climbing net walls, mega slides, video games, PC's and loads of other activities, the Qube truly offers a boisterous experience for children of all ages. Some of the play equipment does have age requirements but it does not limit the fun, as there is even a separate play space for babies and toddlers. Parents are allowed to slide, climb, and bounce their way through the mazes right beside their children which are sure to result in lots of laughs.  With its bright colors, friendly staff, and energy-inducing attractions you may find it hard to pull your kids away.
Qube at The Venetian Estrada da Baia de Nossa Senhora da Esperanca, Macau, +853 8118 8890, www.venetianmacao.com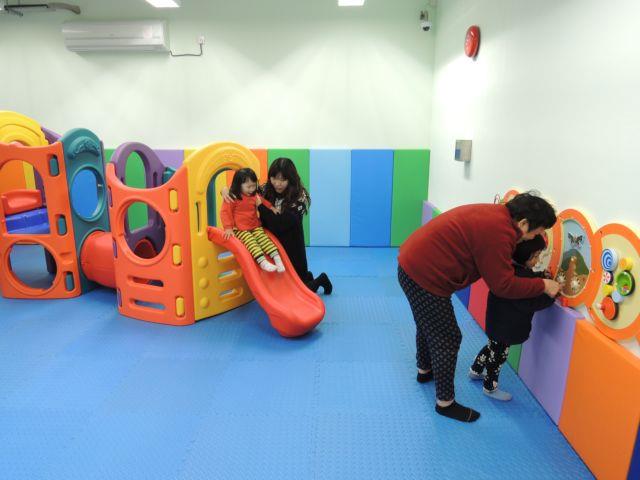 Civic Activity Centers
Located across Macau Peninsula and Taipa Island, Civic Activity Centers are great indoor play spaces operated by the Macau government.  Each center offers similar activities for ages ranging from one to seventeen years old.  Early learning toys such as shape sorters and stackable rings are great for the babies, toddlers will enjoy the play kitchens and push cars for pretend play, and the older kids can be creative in the art rooms or surf on one of the computers on site. These activity centers offer maximized fun away from the sun at great prices.
Civic Activity Center Travessa de Fai Chi Kei, Macau, +853 8294 1700, www.iacm.gov.mo
Share
Tags
Related Posts