It's long since been apparent that we have to do more to protect our beautiful planet and certain eco trends are now global phenomenons that we can't imagine living life without – food shopping with reusable bags, recycle bins, bars saying no to plastic straws and major cafe brands like Starbucks encouraging the use of reusable cups, plus clothing lines made of sustainable materials such as H&M's Conscious Exclusive. While brands are helping, we can all do our personal bit for the environment as well, and it doesn't have to be hard work! There are some great eco brands out there that are becoming more ecological and starting to create expertly-crafted and masterfully designed products that don't threaten the future of the world we live in. Here are some of our favorite top-quality eco gift ideas for that special someone, or maybe even to treat yourself!
Jolene Jolene
Plastic takes years and years to decompose, so instead of letting old plastic bags go to rot at landfill, the one-woman design house, Jolene Jolene, now reworks plastic bag materials and makes them into new, and way more more meaningful, cardholders! Always choosing eye-catching and funky patterns, these quirky card holders are the perfect accessory for the eco-conscious man or woman!
Instagram: @studio_jolenejolene
Buy online at www.wombhk.com for approx HKD $325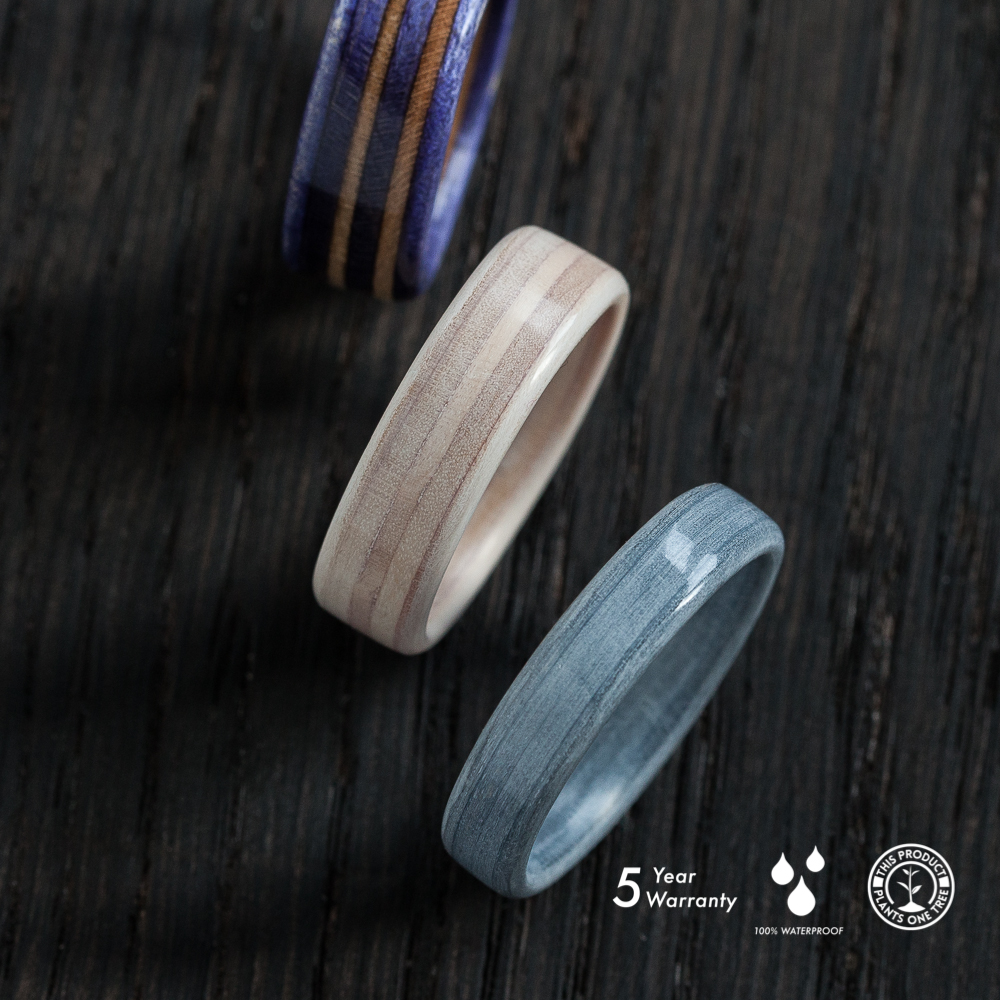 After this group of skateboarding friends discovered that the life of a skateboard is actually extremely short, they decided to make this brand that combines art, recycling and the skater culture that they knew and love. To reduce the large quantities of wood waste that sit in the landfill caused by skateboards, they began to make handmade products from discarded skateboards. Their skateboard rings are rather expensive, but are made with Canadian Maple – an extremely durable wood – and designed with such a high level of artistry. You can be assured in the knowledge that some of the money goes towards tree planting organizations as well. Dedicated to their philosophy of reduce, reuse and recycle, this is the perfect lifetime gift for any skaters in Macau.
Buy online at www.wombhk.com for approx HKD $500–900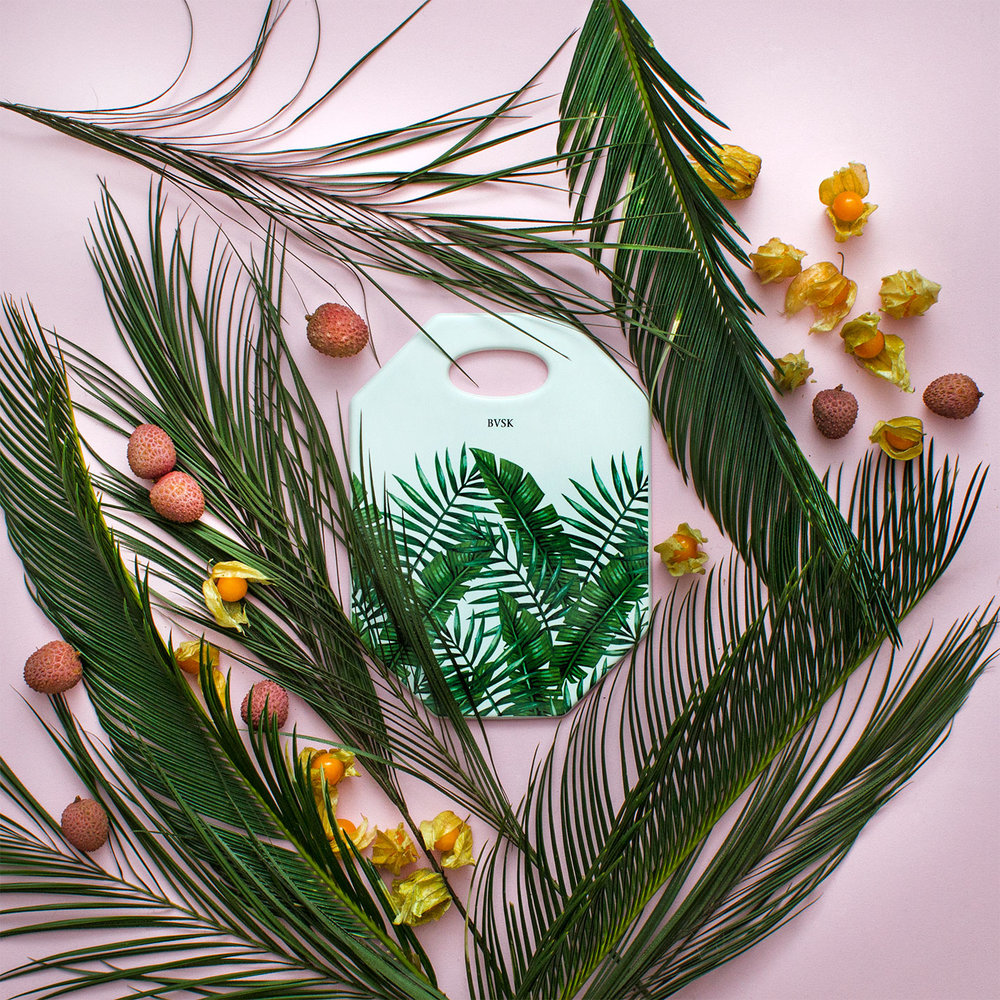 We absolutely adore these Polish ceramic boards – they are the most refreshing way to brighten up your kitchen space! Produced in limited editions, they are as exclusive as they are high-quality – 100% handmade of ceramic mixtures and glazed with locally sourced, premium non-toxic glaze! If you're looking for a handcrafted, special, and slightly unusual gift, BSVK is the brand to go to!
Buy online at www.wombhk.com for approx HKD $400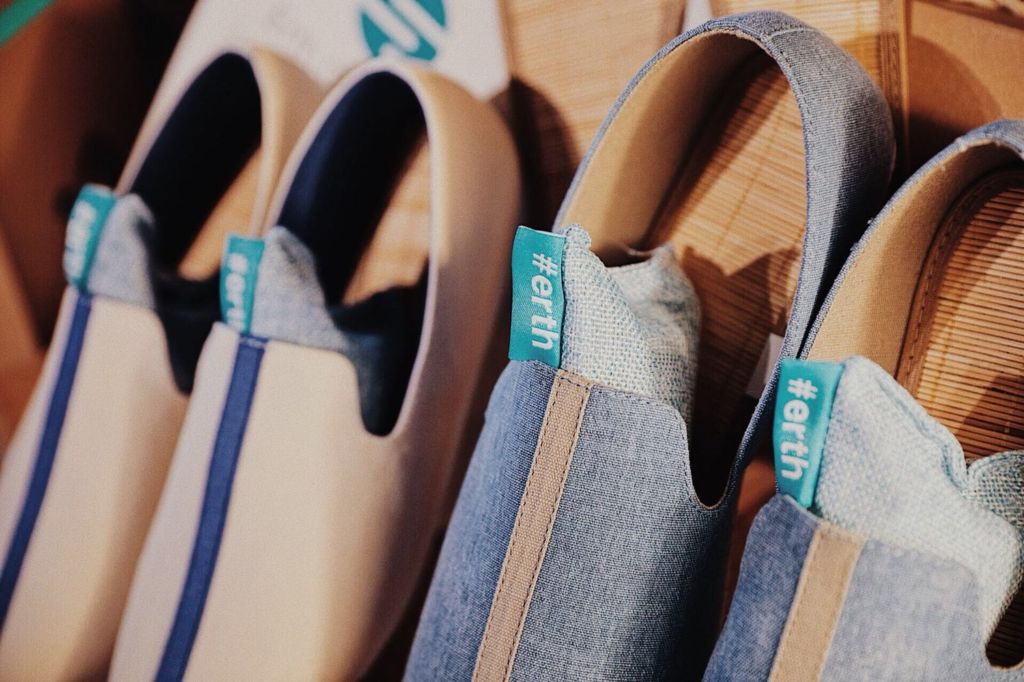 Erth are an Asian focused brand, finding a new use for the high level of bamboo thats wasted in this corner of the world. Their goal is to recycling bamboo discarded after bamboo scaffoldings that are used to build Hong Kong's skyscrapers, and their first project – The Bam-On – featured beautiful fabrics for slip-on shoes that are both comfortable and stylish. Their cute, eco slip-ons are the first product of many, and we can't wait to see what they release next!
Instagram: @erth.Company
Buy online at www.wombhk.com for approx HKD $390

These handcrafted notebooks made of 100% recycled paper are a true joy to look at, to feel and to write on. Ever buy a diary in September and have no choice but to leave the first nine months printed in of that year blank? Or maybe have you stumbled across a lost diary years later only to find it can no longer be used as the days and dates no longer match up? Such an annoying waste of paper! We love that Magdalena Tekieli diary planner doesn't have dates in – only space to write your own, so no paper is wasted where the dates don't fit. A diary that truly fits in around you!
Instagram: @magdalenatekieli
Buy online at www.wombhk.com for approx HKD $250
Tags
Related Posts