2020 has been quite a year, huh? With the Covid-19 pandemic dominating the media space and most conversations, it is sometimes hard to focus on anything positive at all. However, that doesn't mean this year has been all grim and dark. We gathered some of the happy and optimistic news and events that happened in Macau in 2020. So read on and cheer up! 
Macau has been Covid-free since April 
Amidst the global chaos, Macau managed to become an oasis of safety, free from local Covid-19 cases since April. With the strict measures implemented early in the pandemic and a system of economic support of residents and businesses, our city showed an exemplary strategy in tough times. Even after almost eight months, the government continues to practice temperature checks, requires masks in public places, and a strict health code. Although some argue these restrictions unnecessary at this point, the meticulous safety and health regulations allowed us to swim in pools, drink in bars, and exercise in gyms. Moreover, the strict measures made our favorite annual events possible to happen. Among them are the dragon boat race, Lusofonia Festival, the Macao International Marathon, Macau Food Festival, "Hush!! Full Music 2020", and the legendary Macau Grand Prix. 
Attractive offers for locals 
Yes, Macau has a plethora of comfortable hotels and luxurious restaurants. But locals couldn't always enjoy a lot of them, either because they are often fully booked or just not affordable. Luckily for Macau residents, MPay, and Macau pass users, many restaurants introduced generous discounts, special offers, or set menus. Suffering from a lack of tourists, businesses had to switch their focus to the people left in the city, while the people were eager to go out and dine for a more attractive price. Some of the restaurants even claimed an increase in profit on a month-to-month basis. 
Meanwhile, top Macau hotels offered staycation packages, reduced room rates sometimes twice or more, and added dining vouchers, late check-outs, and entertainment options. With closed borders and no chance to travel abroad in the near future, locals rushed to get a vacation feeling without having to cross the border. As a result, in July, hotels reported 53% of the guests to be Macau residents.
Also read: Best Festive Season Staycation Deals in Macau

New establishments 
While some businesses were forced to close, some doors opened this year as well. Among the most anticipated ones was the first Ikea store in Macau. Hungry for famous meatballs and affordable homeware, visitors rushed to Nova Grand Mall, posting their tours and hotdogs on social media. In the beginning, people could only shop after booking a spot in advance, but later, that restriction was waived. 
Opened after around a year of renovations, The St. Regis Bar Macao became the talk of the town in November, greeting guests with original cocktails, stunning design, and live jazz. Right in the heart of the city, a five-story Uniqlo shop opened, becoming Macau's second and largest store of the brand. 
Also read: The St. Regis Bar Macao: The Hottest Spot in Town
New eco-initiatives 
At the end of 2019, Macau pleased local eco-warriors with the news that plastic bags would no longer be distributed for free. As a result, supermarkets and mass-market shops started asking customers if they needed one before handing half a dozen bags for a few items. Simultaneously, the government installed more recycling collection points, including 42 plastic bottle recycling machines with a reward program that helped to recycle over 72,000 plastic bottles in 2020. 
Next year, more eco-initiatives are coming. Starting from January 1, all the import and trading of polystyrene containers and cups will be banned. As polystyrene takes thousands of years to compost and its manufacturing producing tons of hazardous waste, its environmental impact is significant. Moreover, Transmac and TCM, two public bus operators, are set to go entirely eco-friendly by 2024. Fantastic news! 
Also read: Sustainable Shopping in Macau
teamLab arrived in Macau
Even though its grand opening was set for the beginning of 2020, teamLab SuperNature Macao had to delay it for months. All of us art lovers watched the teamLab's colorful posters and eagerly waited for the date it would open. Finally, the world-renowned multi-dimensional art show invited visitors in June. Straight away, out-of-this-world installations flooded everybody's social media feeds, tempting more and more people to come. Starving for art and events, people couldn't miss out on the acclaimed immersive art experience. 
Also read: Five Reasons to Visit teamLab SuperNature Macao
New projects for the public 
Whilst the world was being overwhelmed by devasting news, pleasant announcements felt even better than usual. This year, the Macau government disclosed some of its exciting city development plans, such as building a new opera house next to the Macao Science Centre, an adventure park in Hac Sa, and a project to improve Sai Van Lake's coastal area.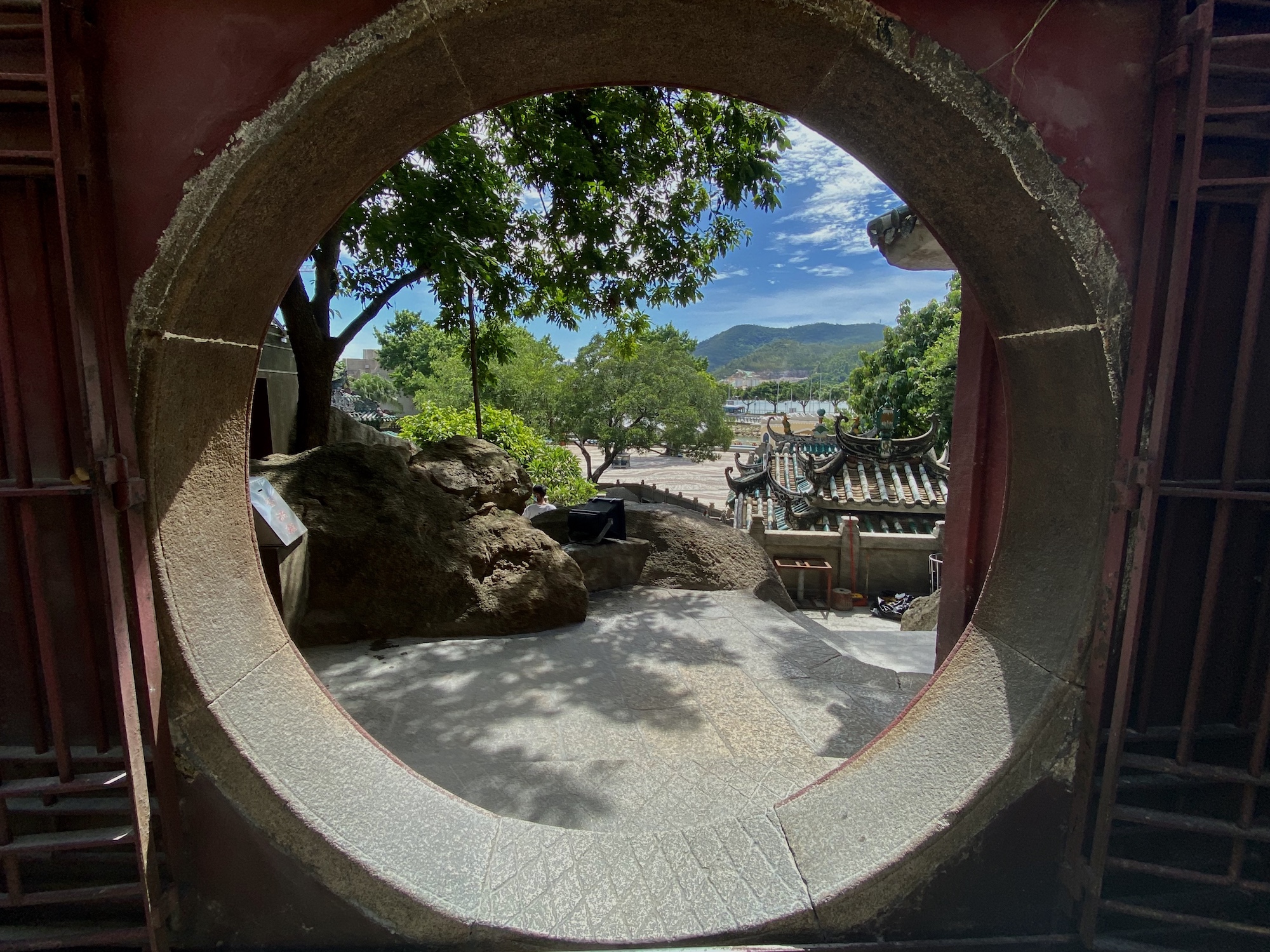 A chance to explore our city 
Since all travel plans got canceled at some point, people switched their focus to what Macau has to offer. Those who had postponed cultural tours, long hikes, and museum visits, finally had a brilliant opportunity to go out and explore. Usually crowded with tourists, Macau's most visited tourist sites stood empty and, in a way, beautiful in their solitude. Photography enthusiasts took a chance to take those postcard shots of the colonial buildings and charming churches without photoshopping people out of the picture afterward. The Macao Government Tourism Office launched the free "Macao Ready Go! Local Tours" for Chinese speaking residents showcasing historic attractions and ancient streets. 
But most importantly, we took this chance to look upon our city with the hungry eyes of a tourist, appreciate its rich history and cultural diversity, and fall in love with it again! 
Also read: Macau Staycation: How to Enjoy Time off Work When You Can't Travel
Tags
Related Posts