The sustainable movement has taken the world by storm, and it has reached Macau. We slowly realize that we only have one planet, Earth and that it is up to us to make a change. Be the change you want to see in the world and take the first step! Eschewing excessive packaging is one way to lessen your consumption of single-use plastic along with using reusable items. If you are looking for places to go shopping for packaging-free, eco-friendly, and sustainable products in Macau, here is a list to embark on your journey.
The Moss Natural Life
(See featured image)
The Moss Natural Life is a great place to buy handmade soap in Macau. The soaps are made of organic ingredients and smell lush at the same time. The Draught Beer Hair Soap is excellent as it is suitable for both ladies, gentlemen, and even babies. You may also find face wash soap here that suits your skin type. Switching to soap bars eliminates unnecessary packaging, and the organic ingredients used in these soaps could benefit your skin as well! Check out their Facebook page for more updates.
Opening hours: 11:00am–8:00pm, closed on Monday
The Moss Natural Life Rua Do Padre Antonio Roliz, 43, Industrial Si Toi Floor 3, Room 8, Macau, www.facebook.com/TheMoss.co
Also read: How to Live a Zero Waste Lifestyle in Macau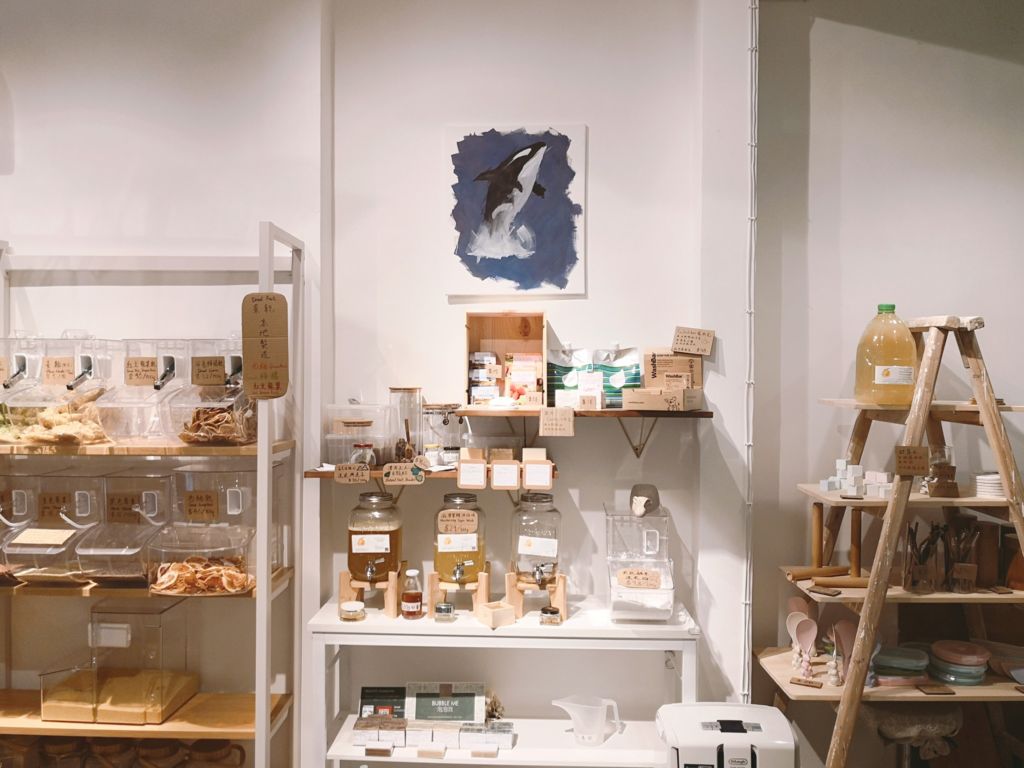 Mai Lon Store 
From cooking ingredients, dried food, skincare to cleaning products, you can find all kinds of household products at Mai Lon. So bring your containers and fill them up with the groceries that you need. This is an eco-friendly way of ensuring that fewer plastic packaging ends up in the environment. One thing that we particularly like is that you can leave your empty and clean containers here for the next customer. Besides, they also stock delicious walnuts. The storekeeper is helpful and friendly, so do pop in to explore if you happen to be around the area.
Opening hours: Sunday–Monday, 2:00pm–7:30pm; Tuesday–Saturday, 11:00am–7:30pm
Mai Lon Store Rua Nova de S. Lázaro 11A, Macau, www.facebook.com/MaiLonStore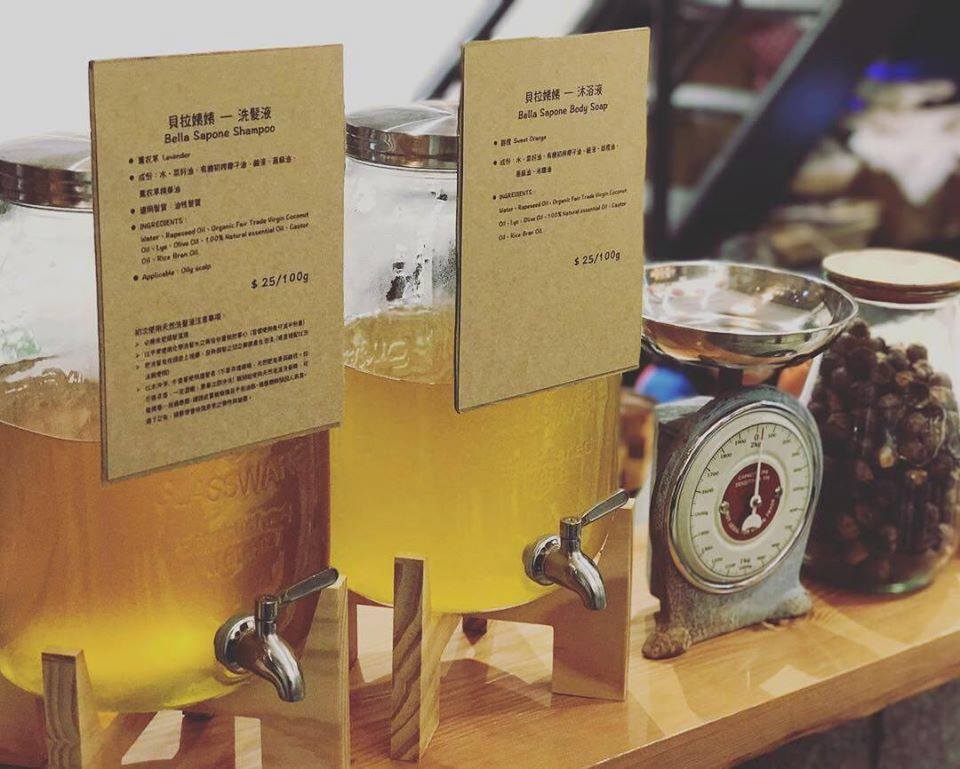 Ho Ho Market Macau
Ho Ho Market is a space with a great selection of stationery, candles, and toys. It is a hidden gem for unusual gift hunting and buying package-free shampoos and shampoo bars. Our favorite is Bella Sapone Shampoo, made with natural oils and has a gorgeous smell of lavender. The local shop owner is always happy to guide customers through sustainable shopping and tell them about plum winemaking at Ho Ho Market Macau.
Opening hours: 12:00pm–7:30pm, closed on Monday
Ho Ho Market Macau Rua de Nossa Senhora do Amparo, 28, Macau, www.facebook.com/HoHoMarketMacau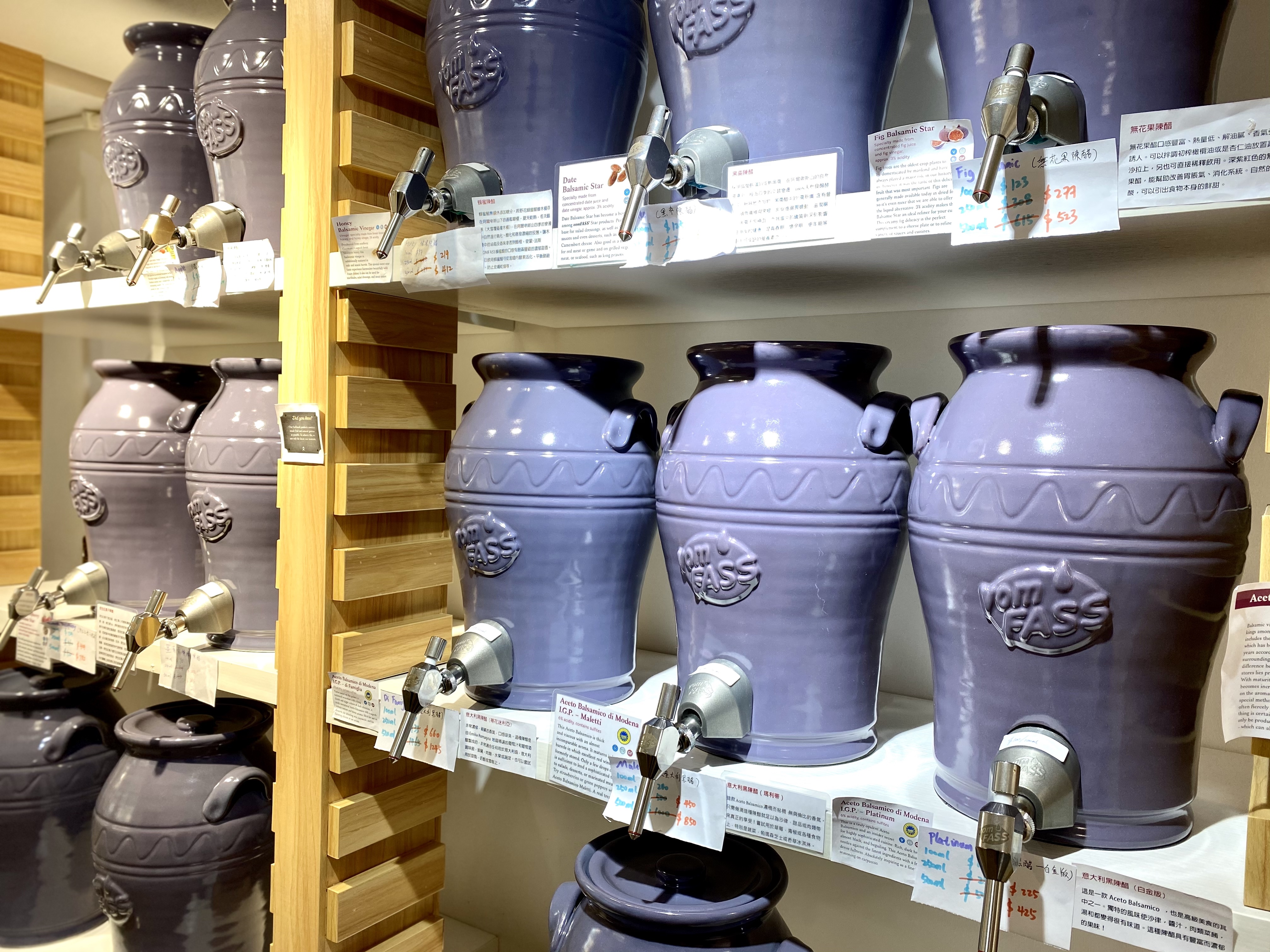 Less is More
We first encountered this shop via their cooking workshops. During them, you can learn simple recipes and gain knowledge about nutrition and wellbeing. They offer beauty products, reusable shoppers, bags and bottles, sustainable and package-free cooking ingredients in terms of assortment. We were especially impressed by their oil selection, which includes pumpkin seed oil and wild rosehip oil. So hop on the eco-friendly bandwagon and bring your bottles to refill them with their range of soaps and shampoos. 
Opening hours: 12:00pm–8:00pm, closed on Thursday
Less is More Rua Nova a Guia, 269, Macau, www.facebook.com/lessismoremacau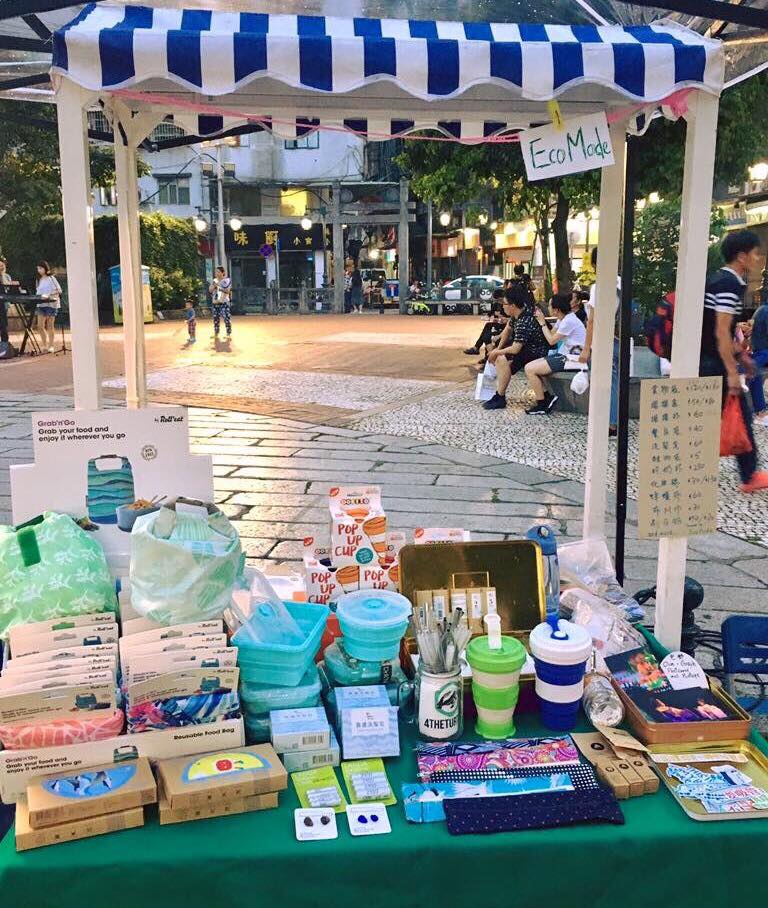 EcoMode
EcoMode is a pop-up store, and you may also spot their products in some of the stores mentioned above. Since 2017, they have continuously sourced affordable eco-friendly products such as reusable bags, cups, drinking straws, and other utensils. Besides, they also stock some alternatives for daily essentials such as reusable cotton pads, sanitary napkins, bamboo toothbrushes, and dental floss. Moreover, they offer a delivery service as well. 
Opening hours: check their Facebook page for pop-up dates 
EcoMode Hong Kung Night Market, Rua de Cinco de Outubro, Macau, www.facebook.com/EcoModeMacau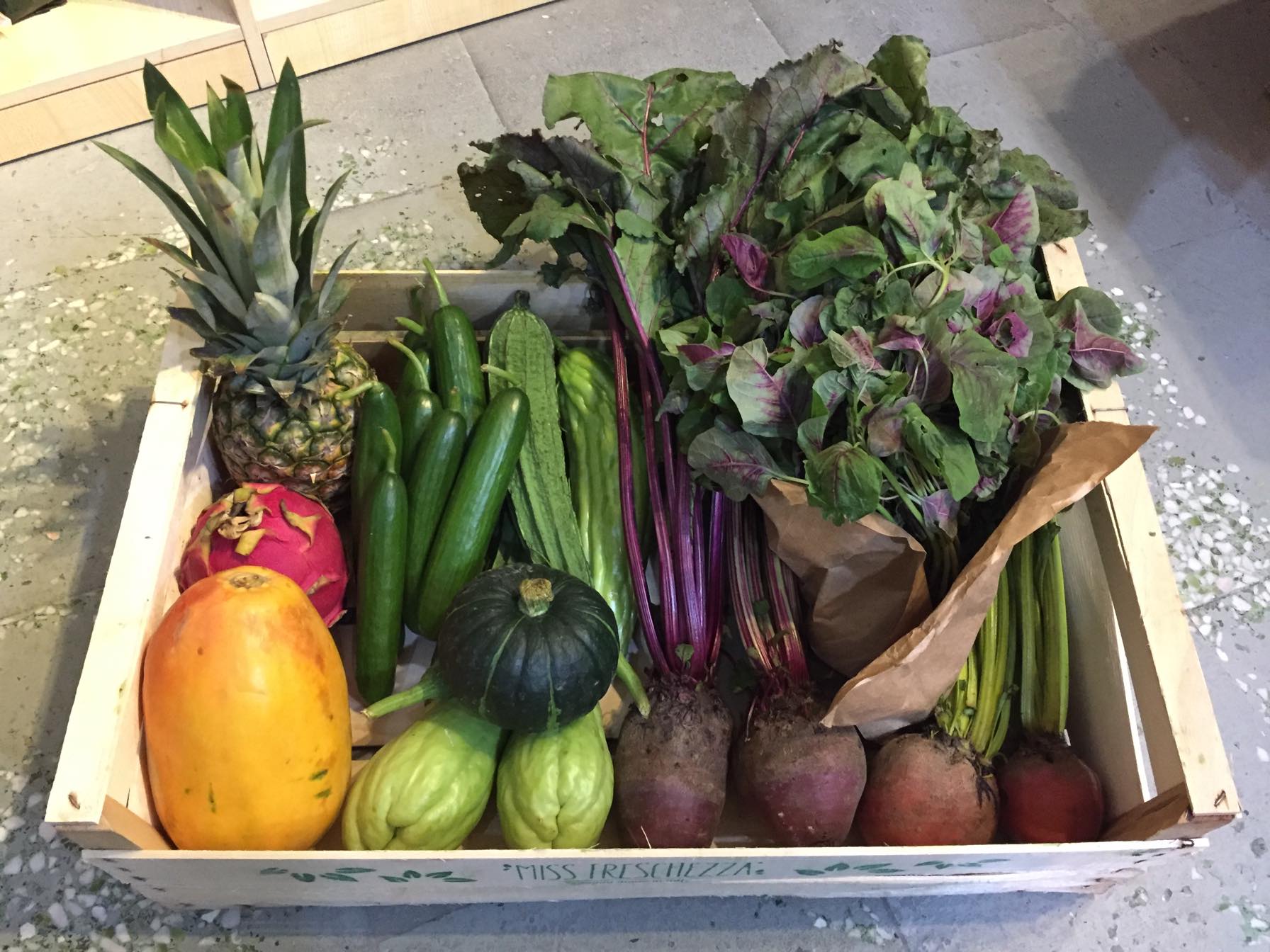 Concept H
More than just a local shop, Concept H is a lifestyle space with raw cooking classes, fairtrade public talks, and a range of sustainable products. And that they make sure of, by carefully checking that everything they sell was produced with the principles of fairtrade and sustainability in mind. You can come here to replenish your store of legumes, grains, seasoning, pasta, and other produce–just don't forget your containers and glass bottles. Furthermore, it's Macau's best spot to buy organic vegetables. Order a basket of fresh fruit and veggies grown in a certified organic farm in Hong Kong, and you'll get it in a few days. 
Opening hours: Monday–Friday, 10:00–7:00pm; Saturday–Sunday, 12:00pm–6:00pm
Concept H Rua de Henrique de Macedo 10A, www.facebook.com/ConceptHMacau
Also read: Macau Grocery Shopping Guide: Where to Buy Organic, Vegetarian, and Vegan Products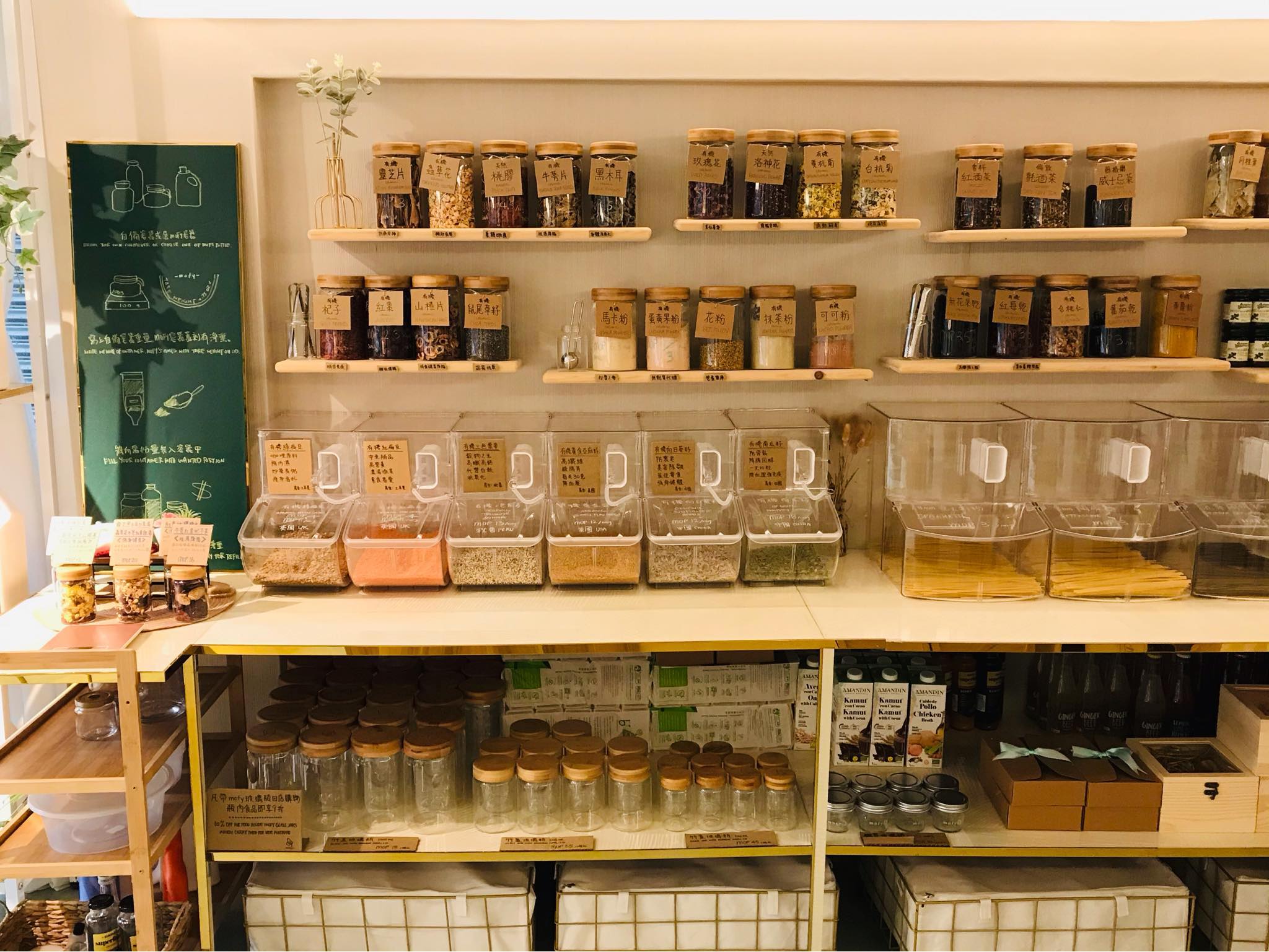 Mofy Zero Waste Store
Another concept shop with package-free products is Mofy Zero Waste Store. They sell their own brand of goods, personal care, household items, and organic food customers can buy in bulk. In addition to that, the shop owners are enthusiastic about organizing eco-living workshops and sharing tips and advice on how to live a zero-waste life in Macau. Hence, don't hesitate to follow them on their Facebook page and Instagram @mofyzerowastestore to learn some helpful info. 
Opening hours: Tuesday–Friday, 1:00pm–7:00pm; Saturday–Sunday, 1:00pm–6:00pm. Closed on Monday
Mofy Zero Waste Store 67 Patio da Papaia, Macau, www.facebook.com/mofyzerowastestore
Photo credits: The Moss Natural Life, Mai Lon Store, Ho Ho Market Macau, Ksenia Kuzmina, EcoMode, Concept H, Mofy Zero Waste Store
This article was originally written by Avalyn Acland in January 2020 and updated by Ksenia Kuzmina in June 2021.
Tags
Related Posts