Born and raised in Lisbon, Portugal, Amélia António moved to Macau in 1982 and fell in love with the city. Besides working as a lawyer, she is an outstanding figure when it comes to maintaining and spreading the Portuguese culture and traditions in Macau. One might think Casa de Portugal is only for Portuguese people living in the region, but the fact is that it's been attracting a lot of locals and other expats over the years. From workshops to festivals, this local association has been growing and thriving. We sat down with Amélia António, Casa de Portugal's president, to know more about its creation and what it's been up to these days.
Can you start by telling us a bit about your background?
I was born and raised in Lisbon, and I started working at a young age. I interrupted my studies when I was in high school for personal and economic reasons and started working when I was 17. After the Carnation Revolution (on April 25, 1974, the then Portuguese dictatorial government was overthrown by members of the military forces), the University of Lisbon's Faculty of Law started offering evening classes which I took, thus allowing me to obtain my law degree.
How did Macau happen?
After I finished my internship, that's when I came to Macau. In Lisbon, I've worked at the Bankers' Union of the South and Islands (Sindicato dos Bancários do Sul e Ilhas). The decision to come to Macau was prompted by the fact that my then-partner was invited to come to Macau and help kickstart the Monetary Authority of Macao. As I used to say, you don't let the one you love go away all the way to the Orient (laughs).
Were you excited about the idea of moving to Macau? Did you visit the city before?
No, I had never been. Everything was new and quite an adventure. I always liked challenges and I was told that there were no women operating in the private sector of law in Macau, which posed a challenge for me. I became the first lawyer to be registered in Macau's county. There was another woman who also graduated in law, but she worked at a bank, thus not being registered as a lawyer.
You were a lawyer and soon involved in yet another project in Macau, Casa de Portugal. How did this start?
I was part of a group that created the Macau Lawyers Association, working for the success of this association, especially during the transfer of sovereignty, in 1999. We worked for it to become an association with its own regulations and norms, like the bar association in Portugal. In 2001, I was in the disciplinary council of the lawyers' association when Casa de Portugal was created. A lot of (Portuguese) people had returned to Portugal afraid of the changes that would come with the new government, others have stayed. However, there were some doubts and worries on how things would unfold from thereon.
Casa de Portugal was then created to try to bring the Portuguese community together. After the association's first mandate, I ended up accepting being part of the General Assembly while still completing my duties at the bar association. I later accepted to head Casa de Portugal. As a president, I started thinking of ways to bring people together. There were two main aspects: making people feel secure and comfortable, but also preserving the Portuguese language and culture. After the transfer of powers, the associations that used to foster that stopped doing this work and this was a bad thing for Macau. Letting the aspects that made Macau a special, individual, and unique region be forgotten wasn't a good thing. It was also a negative thing for the Portuguese community and the country (Portugal) itself, to let all these years of culture and tradition be forgotten. We started resetting and restoring some activities and events that had been suspended. Casa de Portugal was founded in 2001 and in 2008, we kickstarted a teaching branch focused on arts, culture, and tradition.
What did that entail?
It was mainly created to spread the word on Portuguese culture and to foster the development of these areas. At the time, we rented out one of Albergue SCM's rooms and started with jewelry, a very traditional and common craft in Portugal. We also had visual arts, classes related to IT and computers–the goal was to attract more people looking for something else other than handicrafts. The number of students started growing and we needed something bigger, that integrated more people. That's when we moved to a block in Areia Preta. We also developed other classes especially focused on teenagers and children. We started renting more blocks in the same building to keep our activities growing. We now have four blocks in that building.
What kind of things does Casa de Portugal teach?
We have a huge variety, but it includes ceramics, jewelry, engraving, painting, IT & computers, multimedia arts, fitness, and training activities, an atelier of puppets–we created a space to host puppets theatre for children. We also have an area dedicated to music–Casa de Portugal has its own band that frequently performs in several events–where we teach around six instruments. From guitar to drums, sax to clarinet, but also bass and other instruments.
Could you tell us more about what else is happening at Casa de Portugal?
Yes, for sure. It's quite a heavy workload. We started being part of some of Macau's biggest events such as FAM (Macau Arts Festival), Fringe, the "Parade through Macao, Latin City", other shows organized by the Macao Government Tourism Office, and other public institutions, among others. We are also sought after by schools to go there and teach visual arts, music, and other means. This is more common with schools that offer Portuguese classes. Teachers wanted to spice things up and give students something else, allowing them to get to know different aspects of the Portuguese culture and history.
You also have summer camps for the kids, right?
Yes. It was a way to have the kids busy during the summer holidays and have them learn and do fun things at the same time. Before Covid, we had a summer course in Portugal. We took the kids to Portugal for three to four weeks so they could explore the country. We'd go to the beach, museums, beautiful cities. Lots of these kids weren't Portuguese. Their parents wanted them to learn Portuguese and connect with the culture.
We also have a special program for kids that aren't in primary school yet and whose parents don't speak Portuguese or only one of them does. This is meant to foster the Portuguese language for kids who aren't familiarized with the Portuguese language. These courses are very basic and fun, with art materials and videos. These are meant to ease these kids' entry into a school with Portuguese language classes.
Regarding associations in Macau, people have to be registered as members to partake in the activities, right?
Yes. Since we were attracting a lot of residents and people who didn't speak Portuguese but were interesting in our activities, we shifted the association's regulations to fit them. At first, to become a member of Casa de Portugal you had to be a Portuguese citizen and a Macau resident. We made some changes to include non-Portuguese citizens as well. We added different memberships, including Friend of the Portuguese Culture (Amigo da Cultura Portuguesa), the Young Member (Sócio Jovem), and the Young Member Friend of the Portuguese Culture (Sócio Jovem Amigo da Cultural Portuguesa). The young member was meant to foster the associative spirit into the teens, letting them know that being part of an association brings them benefits. The other two memberships were created to include everyone who doesn't have Portuguese citizenship. They can't vote in the association's elections, but they can benefit from everything else.
This was, of course, a huge step into allowing everyone to participate in our activities. Casa de Portugal also has a football school with a kids' school and an adults' team that competes in the city's first division. These are just some of the areas. It's very hard to name everything we do (laughs).
So there have been many foreigners joining Casa de Portugal's activities?
Yes, for sure. A lot of locals too. Before Covid, we had around 400 applications for the summer camp, of which around 80% were local kids who don't speak Portuguese.
So there's always someone speaking English in your activities?
Yes, but also Chinese because some of these kids don't speak English either. We have to have more people working to keep the kids busy, to be able to speak with them.
Which of Casa de Portugal's activities and classes do you feel are more popular?
Everything that's made for kids. As for the adult classes, mostly the ceramics, and the Portuguese tiles classes. Even the Cultural Bureau and other associations request our help to showcase our teachings. We even went to China once to do this.
Painting is also a must, everyone loves the instructor. She's also the engraving teacher. We've been having true talents coming from those lessons. Their works have a lot of quality. The same happens with the jewelry classes of a higher level: there aren't many students, but those are great. The basic level ones are usually full, they attract a lot of people.
How can people register for Casa de Portugal's activities and classes?
It's very simple. We have a newsletter we send to the registered emails, but we also announced the activities on our Facebook page and on our website (in Portuguese, English, and Chinese). People should head to our headquarters to register for the courses and be registered as a member.
A few years ago, the government started the Continuing Education Development Plan, where it helps subsidize educational programs for local residents. Is Casa de Portugal eligible?
Yes. Each resident is granted MOP $6,000 each period to register and do courses. We're included in the program's list with approved courses. We're registered as one of the teaching entities and it's had a lot of success. Casa de Portugal has received several awards and has been representing Macau and the Portuguese culture abroad as well. We represented Macau in the Nice Carnival with the traditional Drunken Dragon, for example. It's great to see that Casa de Portugal gets the deserved recognition.
What other projects are you especially proud of?
We had a gorgeous shop where we sold Portuguese artifacts and many other cultural items–super tasteful. The decor was amazing and everything. Unfortunately, it only lasted two years because of external matters. However, I believed in the project, so we moved everything to Casa de Portugal's headquarters and transformed it into a kind of a traditional Portuguese restaurant, where people can have lunch. It's a restaurant called Lvsitanvs. However, this was never meant to be a permanent thing, to keep the restaurant in our headquarters.
What's the plan?
We won the tender on a block of Tap Seac's Glass House, so that's where we're going. We're now in the process of having some construction work done, moving everything, and so on. We started looking for the ideal place where we could have both Lvsitanvs and a shop selling Portuguese cultural and traditional items and finally got the chance to establish it. The shop will have high-quality pieces, artworks, but also more affordable things so everyone can have access to it. The shop will have a beautiful and modern design. The restaurant occupies two floors and we even refurbished the old tables we had and redesigned them with some contemporary Portuguese-style tiles made by the students of Casa de Portugal's courses. We also have a sort of an art gallery, including exhibited pieces; some are for sale, some aren't. Most of the cultural activity and happenings will take place at the Glass House rather than at the headquarters.
This will be yet another huge challenge, but haven't we (the Portuguese) traveled the seas and got to the Orient? That's what we do! (laughs)
In your perspective, is it important to preserve the Portuguese culture in Macau?
Yes, I feel it's paramount. Macau, as a special economic region, has to have its own identity, something that differentiates it from the rest, or else it will just become a Zhuhai neighborhood. Macau's integration with China should make it special. Why do people comment that they're in a different place once they cross the Gongbei border from Zhuhai to Macau? Because there is, in fact, something special about Macau. Its people, a different vibe, different ways of living. Macau locals–Chinese–have different ways of living and being that is very particular. If we eliminate the Portuguese culture and let it be forgotten, that special thing might vanish as well. Macau is a Chinese city indeed, but it was a special identity that's a result of individual history. The Ruins of St. Paul's and other Catholic churches aren't the only thing special about Macau.
So you do believe Macau has its own identity?
Undoubtedly.
How would you describe Macau to someone how's never been?
Oh, that's a hard one. A place filled with contrasts, a lot of people, many beautiful things, and that surprises who goes by, who walks through the city. I believe that no one can stay indifferent to Macau. You either love it or hate it.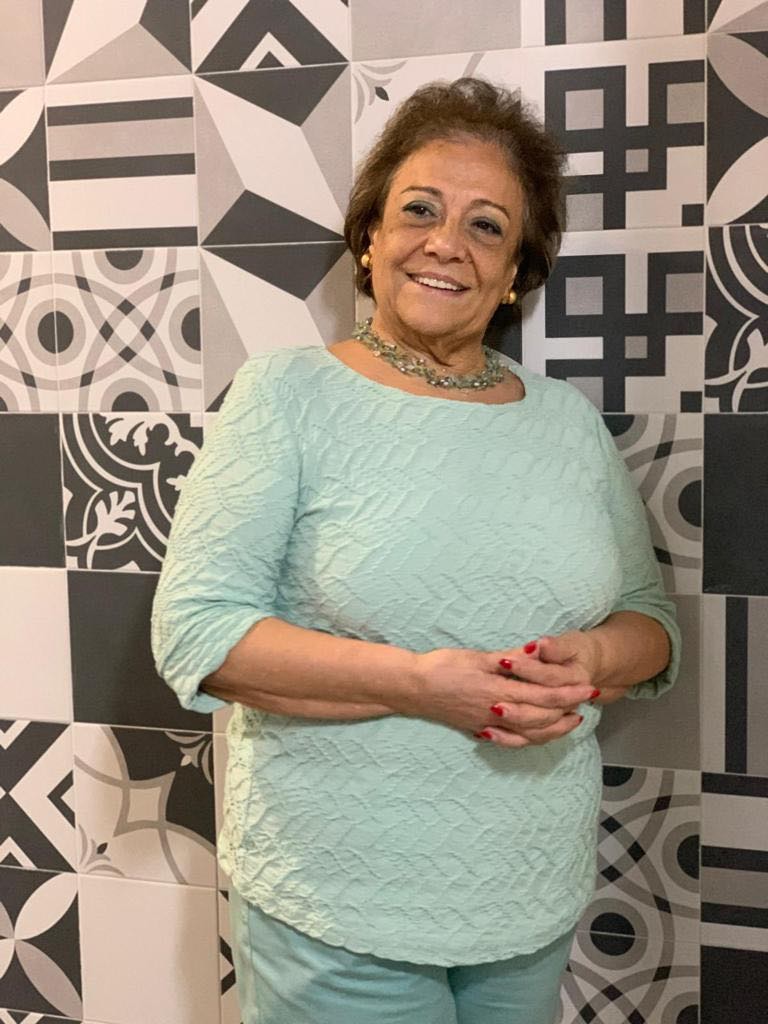 So Macau is synonymous with home?
For sure! Portugal is my country, but Macau is my home.
You've been living here for almost 40 years now. What would you say are your favorite places in town?
There's a lot to choose from and honestly, I haven't been able to truly enjoy such places. I live in Coloane–Hac-Sá Beach–and I love it. I love details such as the drive home across the greenery, also the sea view from my home. These aspects are essential for my inner balance. My life is very busy, and I really need that balance and serenity.
In your spare time, what do you like doing?
What spare time? (laughs). I don't really have free time. I like reading and doing research on future activities, what can be done. Everything's basically linked to work.
Besides all the work you have at Casa de Portugal, you also have your own law firm in Macau.
Yes, although I wish the days were longer (laughs). I have my own law firm, but I have to share my time between both the firm and the association. I also work for the firm at night when I get home and at other times.
Macau offers a wide selection of restaurants and gastronomic flavors. Which are some of your favorites?
I love eating and tasting food. My favorite restaurant is Lvsitanvs, of course (laughs)!
---
Casa de Portugal em Macau (headquarters & Lvsitanvs restaurant) 28 Rua Pedro Nolasco da Silva, Macau, +853 2872 6828, www.facebook.com/casadeportugalmacau, casadeportugal.org
Casa de Portugal em Macau (school rooms) 8B/F, 13A/F, 13D/F, 14A/F, 431–487 Avenida do Dr. Francisco Vieira Machado, Nam Fung Industrial Building
Tags
Related Posts