Born from the wish of keeping the family business alive, Zawood is a local brand and woodworking studio by Dave Wan. Besides crafting beautiful eco-friendly wood furniture designs, he also offers workshops on this matter, where people can learn about woodworking and product design from a sustainable perspective. Dave is also a music lover, a craft that is also very much present in his life. Asalato and handpan are his preferred means of expression, which he proudly plays a bit everywhere, especially surrounded by nature. The modern-day carpenter is also part of Náv and Asura, two local bands paving their way in the music scene of Macau.
You founded Zawood in 2012. Can you start by telling us what it's all about?
In the beginning, Zawood was just a store where we sold solid wood products for home decoration and some small furniture. After a year I started designing our own solid wood furniture and also provide custom-made service. In the past two years, I created a place for workshops called "WoodFighter". The main purpose of the WoodFighter is for people who are interested in woodworking to learn about it. We provide workshops so they can learn the skills of making items from wood. I also give classes for university students, teaching them to build up their product. WoodFighter is also a place where my staff and I create and develop some of the Zawood products.
Why did you decide to open such a business in Macau?
Both my father and grandfather were carpenters and after they retired in 2011, I wanted to keep our family's business and decided to remodel their workshop into a store. That's why I quit my job at that time and started to build up this brand, Zawood, in 2012.
Why did you name it "Zawood"? Is there a story behind the name?
I named it first in Chinese "宅木", it means "the wood at home". Because wood is material from nature, I wish to bring nature into everyone's home.
Do you work alone?
In the beginning, I didn't have any experience running a furniture store. So I found a friend and partner to work with, at that time I mainly focused on product design and woodworking, my partner was responsible for marketing and selling. After a few years, my partner quit (in 2017) and now I am the sole owner of Zawood. 
What are the main concepts behind this company?
In the beginning, I didn't think too much; the only purpose was to keep my family business going. After a few years of working with wood, I realized that I should behave more responsibly in the preservation of nature and the environment. I started using reclaimed wood, as much as I could, to build our products. We collected much-reclaimed wood in Macau, such as the red wine wooden boxes and we used them a lot to make many products and even to use on the woodworking workshops. Now I can say that the main concept of Zawood is being eco-friendly.
What do you think makes your creations and works different?
My work is basically inspired by my daily life. And I really love vintage and old things, they always come with stories. 
Zawood's core is a furniture design and custom-made solid wood furniture. Does that mean you only do designs customers request? Or do you also have your own designs and creations that you sell in a shop?
Yes, we have our own designs, we have created many popular products and the customers also like them. Our most impressive style is the log furniture which keeps the natural look of the wood.
Where do you source your wood from? 
Basically, all our wood comes from China, because there are a lot of sources and also a lot of reclaimed wood. Most of the reclaimed wood I found is more than 50 years old. Mainly, the wood comes from old houses which used to be built with wood, like the doors and the structure of the house. It is very strong and durable, perfect for building furniture. 
Besides designing furniture, what else do you like doing?
I love music, if you ask me to choose only one, it's definitely music! Music is one of the main elements of my life. At the moment, I'm part of two bands: Náv and Asura. I play the handpan in both of the groups.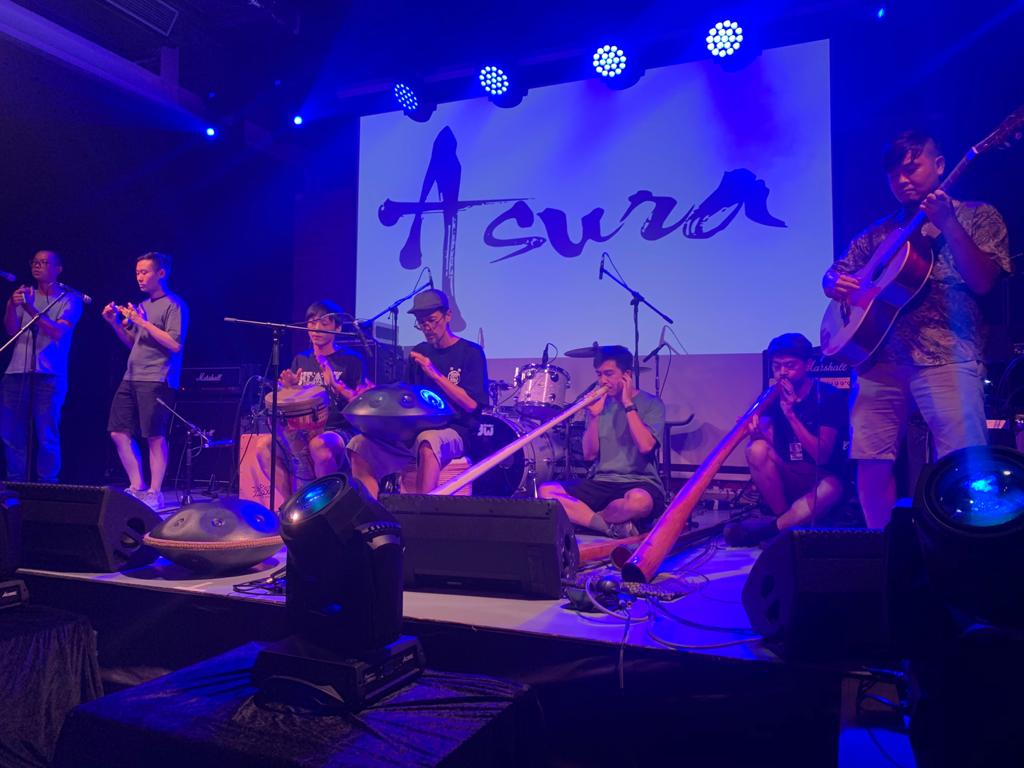 You're also a member of Náv, a local music collective focusing on the handpan. How do you manage your time between these two crafts?
Yes, it's difficult for me to dedicate my time to both. I don't really manage or plan for any schedule. I just keep the flow going. 
Are you thinking of joining both of them?
That's the next goal, I am going to join them. And I think I can find a way to make it happen, like making musical instruments with wood. I've been doing some research about these areas.
What other hobbies do you have?
I am a nature lover, I like hiking, camping, and doing everything nature-related, such as playing the asalato (also a percussion instrument) everywhere, no matter outdoors or indoors. Indoors I used to play at parties, trying to give some organic elements to the electronic music scene. As for outdoors, while I play the asalato, my rhythm jams with sound and frequencies from nature, such as the birds, wind, and waves. 
Actually, the main point of playing outdoors is to give some natural rhythm and vibes to the city. Some of the people might even think I'm crazy because I used to bring my asalato and play it everywhere. An international city needs some groove, right?
Which are your favorite restaurants in Macau?
I am a vegetarian, I like all the restaurants that serve vegetarian food. Puffin Cafe is one of my favorite restaurants. Round-the-Clock is also a good choice for dining with friends who are not vegetarians.
What about places you love going to in town?
As I mentioned, I like to get close to nature, so I like going to Coloane. I also like to walk around in the native places of Macau, where I can find many old stories about the city.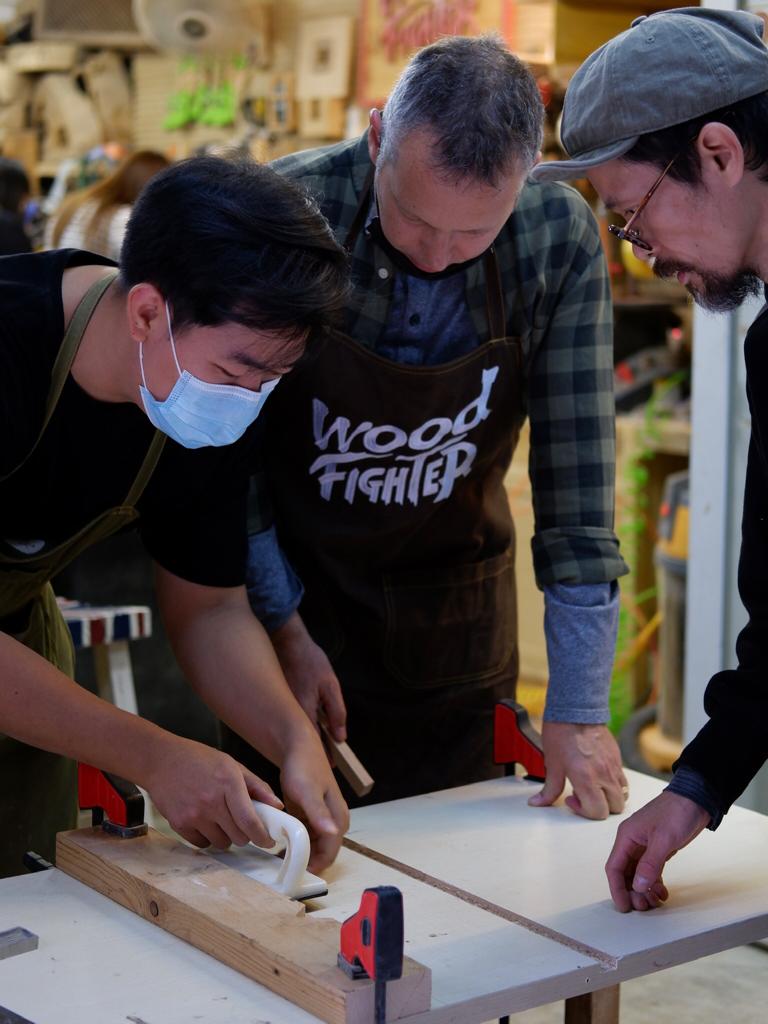 Also read: Náv's Healing Sessions & Parties: Handpan Sounds & Synching With Nature
---
For more information on Zawood and workshops, call +853 28519394 send an email to [email protected], or check their Facebook page and website
Zawood 16 Av. do Coronel Mesquita, GF Mei Fu Sun Chuen Building, Macau, www.zawood.com
Tags
Related Posts