In a saturated cocktail industry particularly dominated by gin and vodka, one creative female mixologist is setting the bar high with her unique concoctions from an unexpected ingredient–baijiu. Dubbed as the queen of baijiu–a clear liquor usually made from grains called sorghum, Jackwing Yao of Hope and Sesame's SanYou is on a mission to change every generation's perception of this traditional Chinese drink in that there is more to it than being a fiery shot thrust upon guests in typical fashion in China's drinking culture. In the most recent chapter of Bar Stories at Vida Rica Bar at Mandarin Oriental, Macau we caught up with the sought-after Jackwing who was hosting the event to find out more about her professional experience and her inclination towards changing the image of Baijiu.
What drew you to the beverage industry, particularly in mixology?
My major in university was hotel management and my first hotel job was at a bar, in one of the oldest hotels in Guangzhou. Originally, I wanted to learn the art of making coffee but at the time, there was no job or position relevant to that which was suitable for me. So they (the hotel) arranged for me to work in the bar. I saw that the bartenders made really great cocktails and that's what got me interested. And so, I decided to learn cocktail making on my own. 
Did you ever get to learn the art of making coffee? 
Oh yeah, I love coffee. I make great coffee!
How does it feel being in a male dominant industry especially in China?
I think it's easier for me now because I've been in the industry for some time already. I have been bartending for over 10 years so with this new bar, for example, I can lead it in my own style because people already know that I have the experience to do it.
So what do you love most about your job and about mixology?
The most rewarding feeling for me is when I create a perfect cocktail for my customers and they come back for more. Sometimes, that particular cocktail I created could even become my customers' signature cocktail. I like that a lot. 
I also like comparing different flavors because I like to eat, and I travel a lot. My mother is a chef and she's actually my inspiration. This is why I love creating new flavors in cocktails.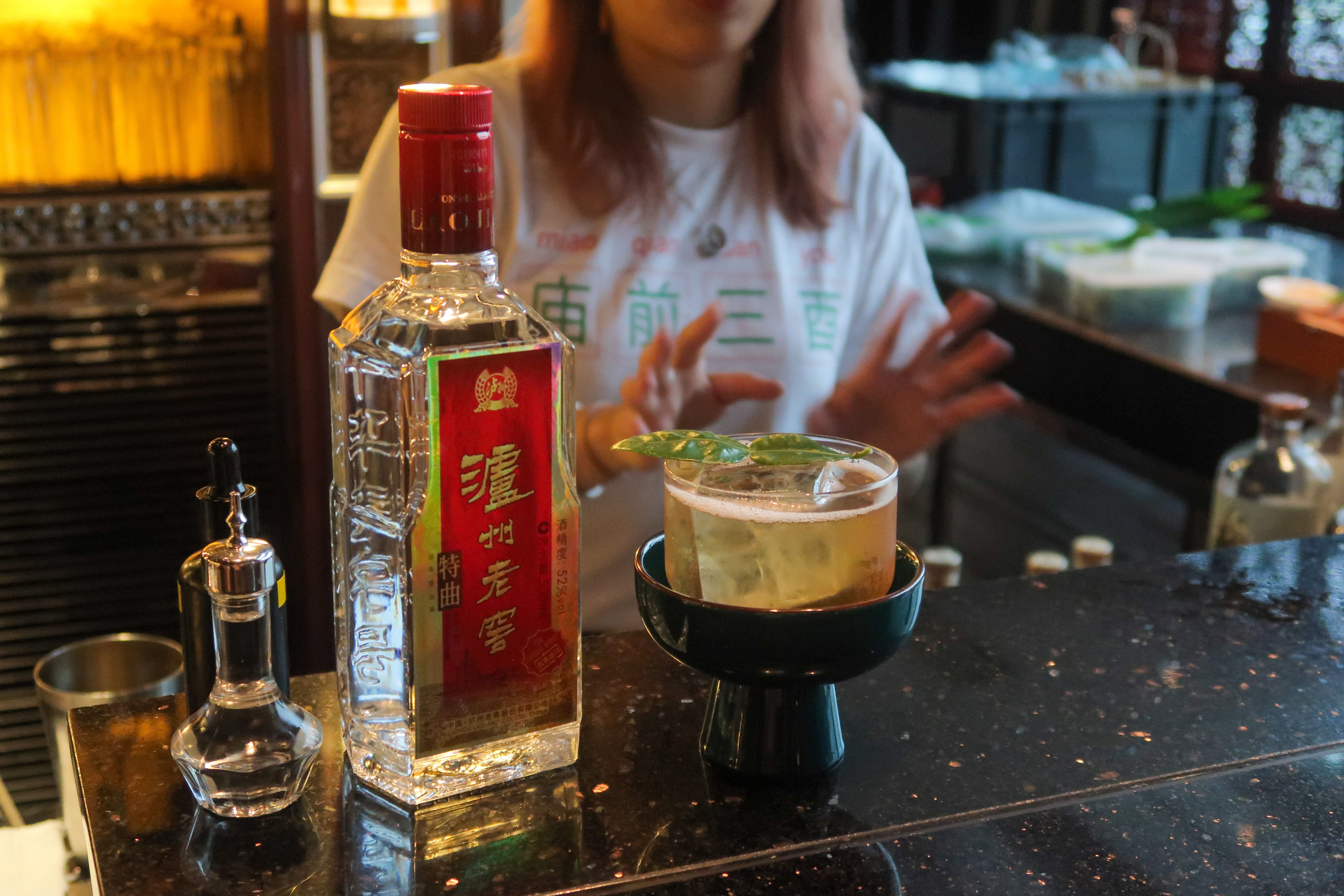 So you've crafted plenty of unique cocktails from Spin to SanYou. Where or how do you find inspiration to come up with more?
Well, you have to try a lot of things. Not just food or drinks but also in your life. Take inspiration from your travels and your experiences. For me, that's just where most of my inspiration comes from.
Is there a certain process that goes into crafting cocktails? 
When you create a new cocktail, there's usually a structure. For example, now I want to create a cocktail that is quite salty, so then I have to think of what ingredients would make it salty. Something like sesame. Then you have to imagine what other flavors would compliment it. It comes with experience. When you try a lot of things, you would easily know because it would come from your knowledge and your experience.
How would you describe the drinks on the menu for this chapter of Bar Stories? Was there any inspiration or story in particular?
Well, one of them, the moli-tini–it's my own version of a martini. I don't like the classic dry martini, I can't drink it. I wanted to make one that's smooth and easy to drink, with more flavors but still, sort of dry. That's one of the stories behind the drink menu.
As for the tropic tonic, I created it because I love tea! In SanYou, we have a lot of tea cocktails. The name is based on the place it was inspired by, it's tropical. That's also why I used pandan leaf on this drink–pandan reminds me of Thailand. 
Why is baijiu the main ingredient in your cocktails?
I like to show people that baijiu is not just for old people, or something that our elders or uncles would drink, and whenever there's a special occasion. People also tend to think that the only way to drink baijiu is through a shot. There's a certain aroma to it that may seem quite unpleasant to some people, but that's not true at all. I discovered that in fact, the way to create a cocktail with baijiu is not to eliminate the smell but to create a balance that would compliment the aroma. This is why we chose to use baijiu as the main ingredient.
Which drink from the menu is your favorite to drink and create?
The moli-tini, of coursre. And there's one from our new menu in SanYou, it's also like a martini but it's called coco-mini. 
The concept of the speakeasy, which in a way is similar to Bar Stories, can sometimes come across as gimmicky. What do you think are key factors that can change that perception?
You have to create a great product. Now there's plenty of concept restaurants or bars opening in Guangzhou and it's good. The first impression is always the outlook, event for drinks. It's important to have great images to make people come and try. But to make people keep coming back, you have to create a great product. Then, of course, provide great service. There's a lot of elements that go into it but it all has to work together.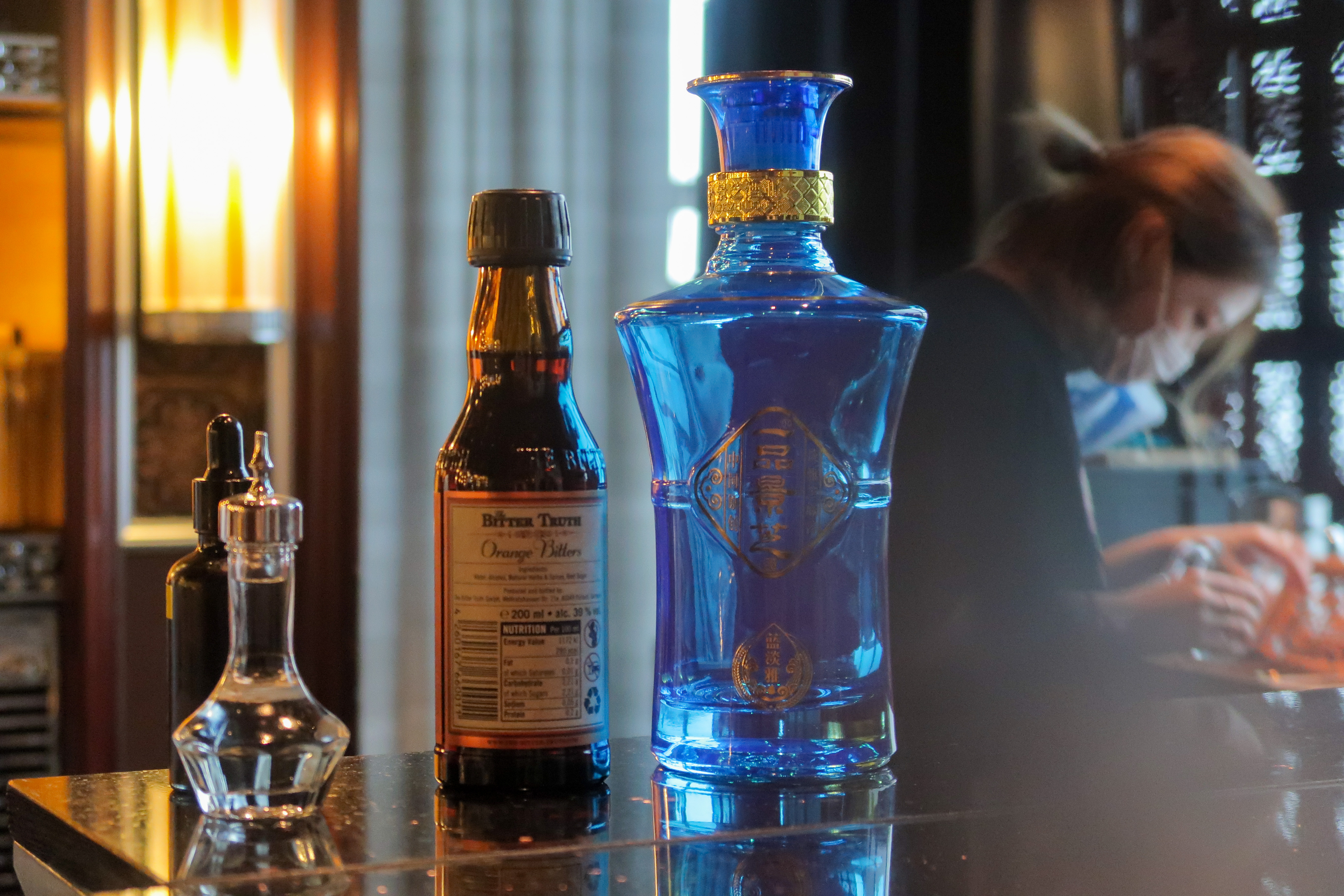 For guests joining this particular chapter of Bar Stories, what lasting impression would you want them to leave with?
I hope that they will have a new perception of baijiu, and I want to educate not only the younger generation but even the older generation that there's a lot more to baijiu, 
If you weren't a mixologist, what would you be doing?
I would like to be doing events and having more fun!
Where can we expect to see more of you and your craft after this chapter?
You'll find me back Guangzhou, spending the remaining holidays being busy (laughs)!
---
Vida Rica Bar Mandarin Oriental, Macau, 945 Avenida Dr. Sun Yat Sen, NAPE, Macau, +853 8805 8928, www.mandarinoriental.com
Brought to you in partnership with Mandarin Oriental, Macau
Tags
Related Posts