These days, not often the world of gastronomy is presented with a new exceptional product. Every ingredient, plant or herb seems to have been discovered, tested and tasted. Dr. James Costello and Dr. Steve Costello not only rediscovered the pili nut but also introduced Mount Mayon Pili Nuts to the global food scene. Thus winning the Supreme Champion Trophy and Best Imported Food at the Great Taste Golden Fork Awards.
There are not many secrets behind the success and it all comes down to love and purity during the production process. We met with Dr. James Costello and Dr. Steve Costello (yes, they are brothers) and learned why pili nuts are the "chosen one".
Mount Mayon is such a cool and mysterious brand name – what's the story behind?
Steve: We first discovered Mount Mayon in 2008 looking for something unique in Asia to put into snack bars that we were making back in the day. At that time, James and I were pre-sprouting and dehydrating food, then realized through one of our dentists working with us in Hong Kong that there was a rainforest area in the Philippines where they had a lot of unique foods and products so we flew down to that area. There was a volcano–Mount Mayon–in the center of the rainforest of that area and it's a live volcano, absolutely beautiful – one of the most symmetric volcanoes on Earth. We flew down to meet some people, such as a farmer and he introduced us to this nut, the pili nut, growing around Mount Mayon. When we tried the nut we thought it was alright, the way it was prepared. It was a village product, very local, in the Philippines.
So we bought a bunch of raw nuts and brought them back to Hong Kong, pre-sprouted and dehydrated. And this was the "wow" moment, this was something we haven't experienced before.
James: In comparison to everything. We were trying everything, every nut and seed we could find in Asia. We were looking for something new in Asia. After the sprouting and dehydration process, the pili nut has changed so much, from tasting like urea to tasting like butter.
Pili means "the chosen one" in Tagalog. The variety of the tree that grows a big nut is only available in this region of the Philippines. They are so healthful, loaded with volcanic minerals.
When we started offering premium pili nuts to Michelin starred chefs, we were getting a 90 plus percent "wow" rate. Nobody has brought in a new nut on the market for decades. It's been eaten in the Philippines for thousands of years but it never really got outside of the country because of the way it's prepared there.
When we got a good response from the chefs, we've decided to enter some competitions and we won a number of awards in Brussels, Paris and London. In London, there were over 12,000 entries and we won the number one choice of the Great Taste Award.
Originally from the USA with degrees in biochemistry and dentistry, how did you end up in the food industry business?
James: We ran a dental practice in Hong Kong for twenty years and spent a lot of time with nutritional counseling. We got more excited about food and how it ties into medicine. So we started studying Chinese medicine and got deep into energetic life force and foods. And then we started to make the snack bars. At first, it was at home. We wanted to do our best, using the best ingredients for the bars and, of course, started sharing with our friends. Our hotel friends loved them so much that they started saying that if we were making them professionally, they would put them in the hotel rooms. And that was the beginning of the end of our dentistry.
This is how we started, got infected by the entrepreneur and established production in Macau. In the meantime, we discovered the pili nut but it was way too expensive to go into the bars' recipe as one of the ingredients. So we've decided to package pili nuts on their own and the sales took off! Afterward, in 2017, we set up a new factory in the Philippines.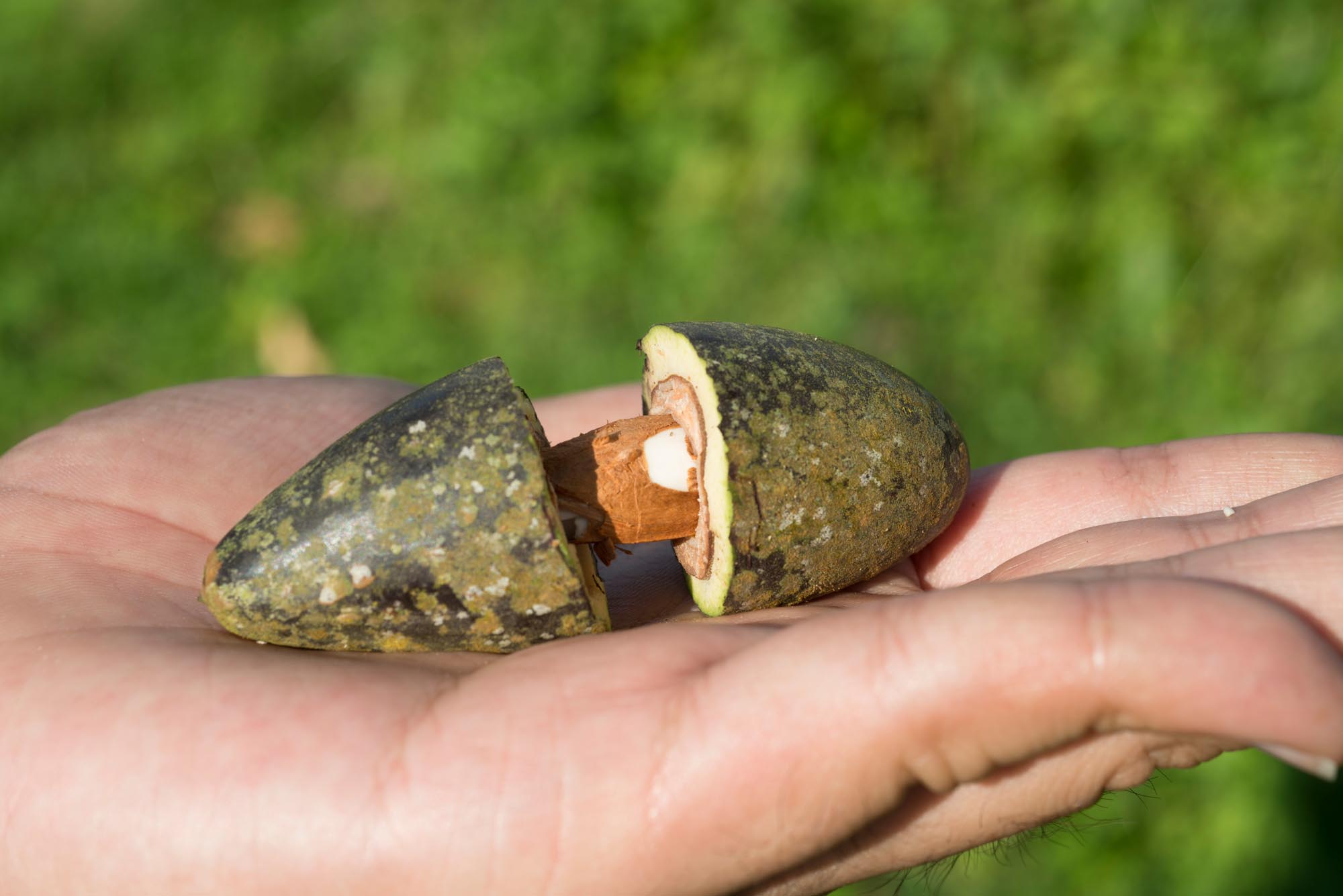 You call pili nut the most remarkable nut on the planet, that's quite a statement!
Steve: When we first launched the product, everybody was saying "Oh wow, there are so many calories in that". Now that the keto-movement is on the rise, healthy fats are in favor! Generally, any nut or seed is good for you and it's even better when it's pre-sprouted and dehydrated. Pili nut, in particular, is very high in vitamin E, even higher compared to almonds. It's also very high in magnesium which doesn't get destroyed as the nut is not being roasted or overheated in any way.
Pili nut has the lowest carbohydrate content of any nut and people on a keto diet love that. The pili nut is very healthy!
 "17 steps to perfection" is on every package of Mount Mayon Premium Pili Nuts – why 17 in particular and are all 17 steps so important?
James: Originally, pili nuts are picked, cracked and cooked. But for Mount Mayon Premium Pili Nuts the process is much more complicated, and every step is quintessential. We call it our ancient Chinese secret (laughs) which really is "from tree to table" and that's what makes it a global award winner.
Pili nuts from the Philippines, pink salt from the Himalayas, cacao from Ecuador and matcha from Kyoto – how did you choose these ingredients for the Mount Mayon product range?
Steve: With our medical background, we approach food the same way we approach our dentistry and that is finding the very best ingredients available, putting them together and seeing what happens.
We went all over the world, did taste tests and brought in the most amazing organic Ecuador cacao and Kyoto matcha. When you have Michelin-starred chefs taste it, they go "Wow". In the current world where everybody is trying to do cheaper and faster food, we made a choice of making the best. Premium quality is the key for us. That's why our product's name is Mount Mayon Premium Pili Nuts.
There is a big hype about superfoods, why are superfoods not just another wellness fad?
Steve: Superfood is a catchy word. Every real food on the planet is a superfood. But there is more to it: it's about being organic, real and naturally mineralized. And how the food is prepared is also important. People now care about nutrition, healthy fats, and mineralized soil origin. Needless to say, Mount Mayon pili nuts grow in highly mineral volcanic soil, which not only makes them super-superfood but also very tasty.
We look after the whole production process closely–our pili nuts come in small hand-picked batches from local farmers and we've been supporting that by setting up farmers' cooperative and promoting fair trade.
There are so many wellness trends nowadays, from veganism to intermittent fasting and ketogenic diet – what's right and wrong?
James: A lot of these trends are good. But without focusing too much on those, it's obvious that calories matter. If you consume more calories you get bigger, whereas if you ingest fewer calories, you get smaller.
We met this monk about ten years ago in Hainan and asked him what's the best food to eat. After an excessively long pause, he said: "Vegetable dumpling, made by your mother". That says it all. The best thing when it comes to food is love.
What are the key things to health and longevity?
James: Having a good attitude about life, taking in things as they come, and be in a good mood. If you look at centenarians they generally are thinner people and not particularly fussy. So the recipe would be healthy food, exercise, positive attitude, and spirituality.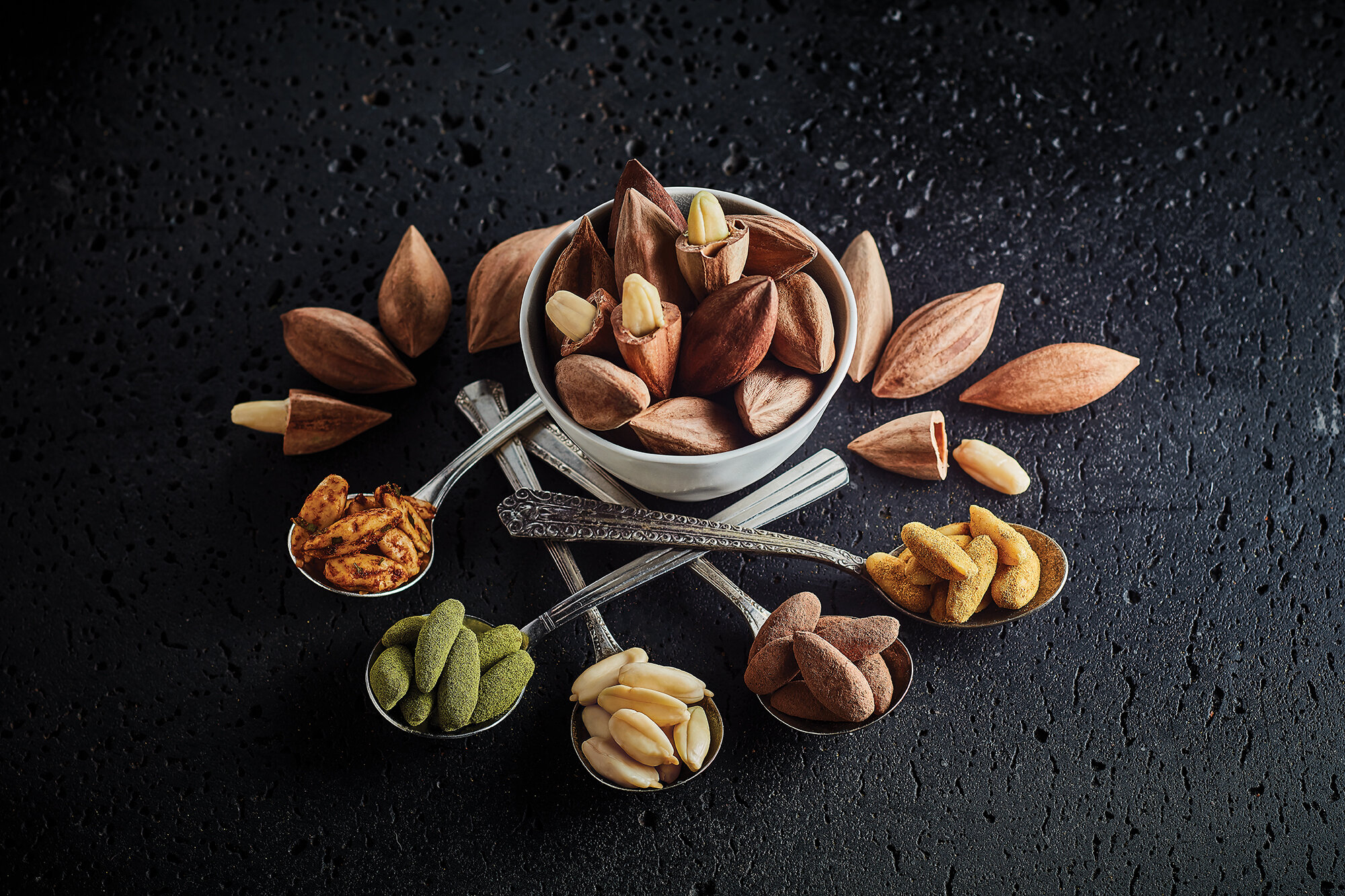 What are some delicious ways to enjoy Mount Mayon Pili Nuts?
James: If you go on Mount Mayon Pili Nuts Instagram page you would see chefs in Europe using pili nuts in some amazing ways. The cocoa and matcha ones are often used in pastries, salted ones in salads or even with a glass of wine; cacao pili nuts are also delicious with a cup of coffee. In the Philippines, pili nuts are added to curry and we just add them on anything we eat. It's fun for chefs and foodies to try a new ingredient as you don't see a lot of new great ingredients out there.
What's on the horizon for Mount Mayon, anything new and exciting?
The newest product we have is a nut butter–pili nuts with a little bit of coconut sugar and pink Himalayan salt–it's delicious! We have chili lime and Kerala coconut curry flavors which are amazing as well. We are also exploring the use of pili nut oil–it's highly potent and we are very excited.
---
Follow Mount Mayon Pili Nuts on Instagram and Facebook
Mount Mayon Premium Pili Nuts [email protected]
Tags
Related Posts