Alan John Hackett was first made famous for his bungy jump from the Eiffel Tower; he was also the man who first turned bungy jump into a successful commercial project when he founded his company AJ Hackett back in 1988. In Macau, you might know him as the man responsible for putting the highest bungy jump in the world at the Macau Tower.
When we got to the revolving 360 café at the Macau Tower, where the interview was to be held, AJ, as he likes to call himself, had a warm smile. He was on the phone, dressed casually and looked busy. The team made us comfortable, offered coffee, and talked. Before we knew it, we were talking with the man who made history, ran an international business but was extremely generous with his time.
Can you tell us something about yourself?
I was born in New Zealand and I was about 20 when I started moving around, and I have been moving ever since. I spent a long time in Europe skiing and in Australia too. I did eventually discover bungy and one thing sort of led to another… (laughs)
How about the company? How did AJ Hackett come about?
Well, we went commercial full time in November 1988, which means we have been in business for 28 years. We have operated from all over the world really, from the United States of America to Mexico and England… We have even jumped off a helicopter in Argentina. Frankly, we have done things and jumped off stuff everywhere including New Guinea, Vanuatu! (smiles)
But our permanent operations are in New Zealand, Australia, France, Russia, Macau and soon we will operate in China and Singapore too
China? Can you tell us a little more?
It is quite an interesting project I must say! Have you heard about the Glass Bridge in Zhangjiajie, in the Hunan Province? It was where the Avatar movie was filmed. Beautiful place.
Singapore as well?
We will have a 50-meter bungy, a couple of pools, right down by the beach with two swings, a vertical skywalk, restaurant and bar. A great spot for events too. It will work out really nicely. This project has been in the making for over five years, but you know, we are very persistent, we like to get things done.
Wow, congratulations! How about Macau? What brought you here?
We were initially looking at a possible location over in Hong Kong, but while we were there, we decided to come over and check what was happening on this side. This was way before the casinos opened up, so to be frank I did not find it particularly attractive. We put the focus back in Hong Kong, but the project never took off, it was canceled after two years. Around that time, we were put in contact with Miss Pansy Ho whose father—Mr. Stanley Ho—was building a tower right about the time of the handover. She wanted to know if it was possible to do a bungy jump from this particular project. We had a look and found out that this tower was built by the same company that had built the one in Auckland, where I had actually already had a special one-off jump a while back. However, I felt the market just wasn't ready yet. So we kind of built from the bottom up, a few activities on the floor level, then the skywalk and then finally introduced bungy in 2006.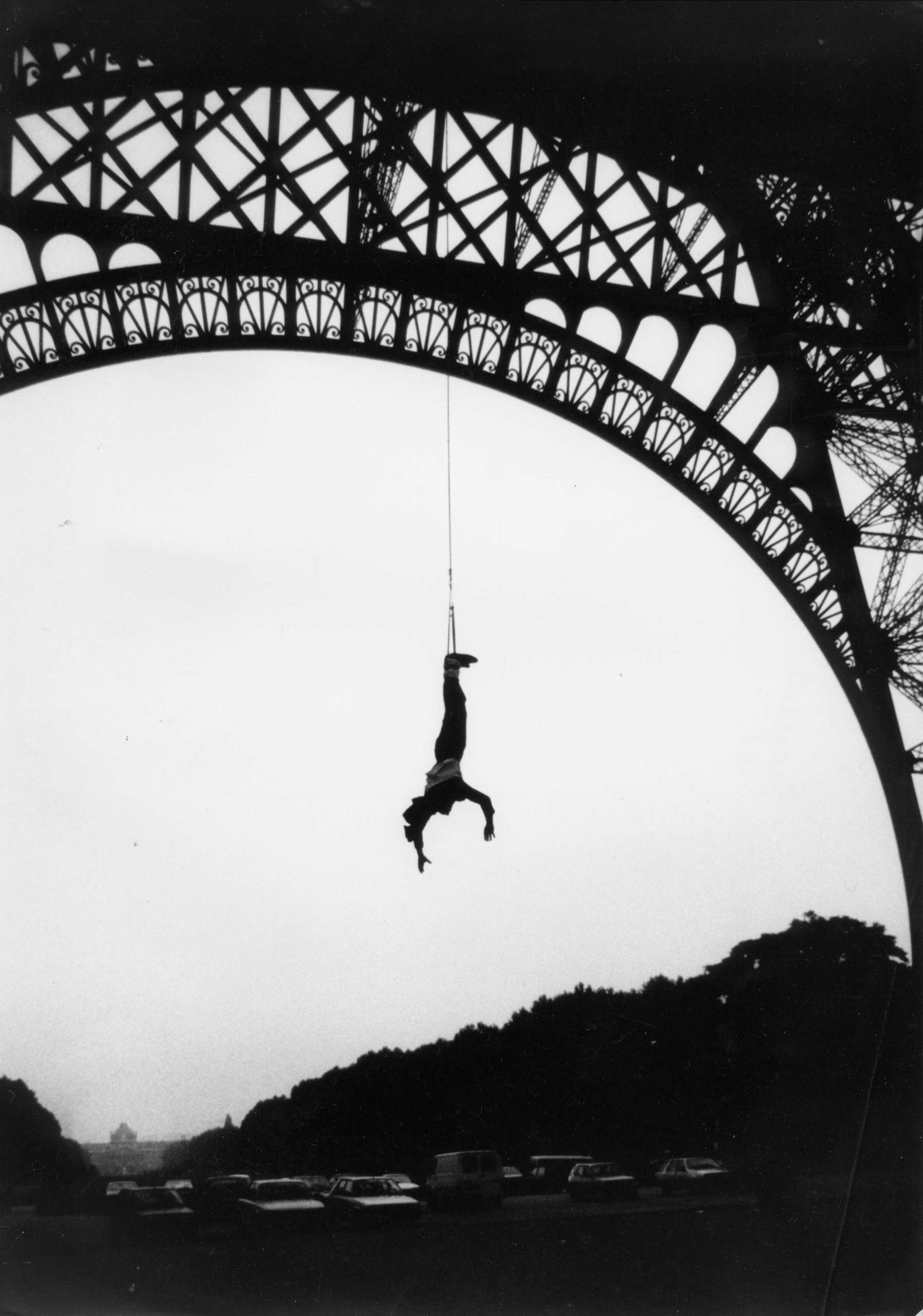 So, good timing?
Yes! By the time we got to the bungy, the market had open to other casinos and we were able to become a very successful adventure company! We had to adapt a little bit, but the business really is booming. And you know, it's a safest gamble in town! (laughs)
What was the biggest challenge?
Frankly, in the beginning, it was figuring out what was the best way to work with our partners. Because we are a bit mad by nature (laughs), so we are a little hard to understand sometimes. I mean we are dealing with the highest jump in the world, by far, so there are a lot of things to consider. But now, we both truly appreciate what has been a tremendous partnership with Shun Tak, we are so diverse that we bring different things to the table!
You were saying the market had a change, how so?
Just to give you a few numbers, 60% of the costumers are from Mainland China whereas before less than 1% came from there. Macau is the first bungy jumping site in the world where women outnumber men, which really happened in the last three months. In fact, we have altogether four activities and three of them are female dominated! It is really cool, around the world, it is usually a 60-40 split the other away. The other impressive aspect is that in Macau, we have a regular demographic. There are not a lot of adrenaline junkies, most of the visitors are regular people who want to experience bungy for the first time.
We don't see a lot of foreign companies in the entertainment business in Macau. What makes you so successful?
I think the first thing is that we had tremendous luck with our partners. We have worked together to what is the hardest part of any business—the first three years. The second point is that we are not in town to make a quick buck: we think really long term and we are here for the long run and so is Shun Tak. Frankly, we are making a difference. When Ms. Pansy Ho came to us she wanted something different, not only for the Tower but for Macau. I think we made it happen!
AJ Hackett Macau Tower Limited Level T2, Adventure Zone, Macau Tower, Macau, +853 8988 8656
Tags
Related Posts