Albeit new to Macau, Kris Kaminsky has already immersed himself in the culture of the city. The gentleman who oozes with enthusiasm has a soft spot for  Coloane and Taipa Village. Having been recently appointed as the new General Manager of Four Seasons, Kris brings with him leadership prowess and exceptional standards which are all great expectations of the hospitality industry.
Garnering experience in Tokyo and Shanghai from his previous posts, his insight on the Asian market is confident and constructive. Kris envisions the growth of Macau not just in the hospitality sector but a rising shift in the entertainment scene in the years to come. He also held the post as Hotel Manager of Four Seasons Denver in Colorado where he was able to achieve an AAA Five Diamond rating in 2015.
His reign over Four Seasons is one to watch out for as changes start to unfold. Kris, however, ascertains the importance of teamwork. "The task of delivering the exceptional service that underpins the Four Seasons brand rests heavily on the team; I look forward to providing guidance and support, setting the tone and motivating them to do more."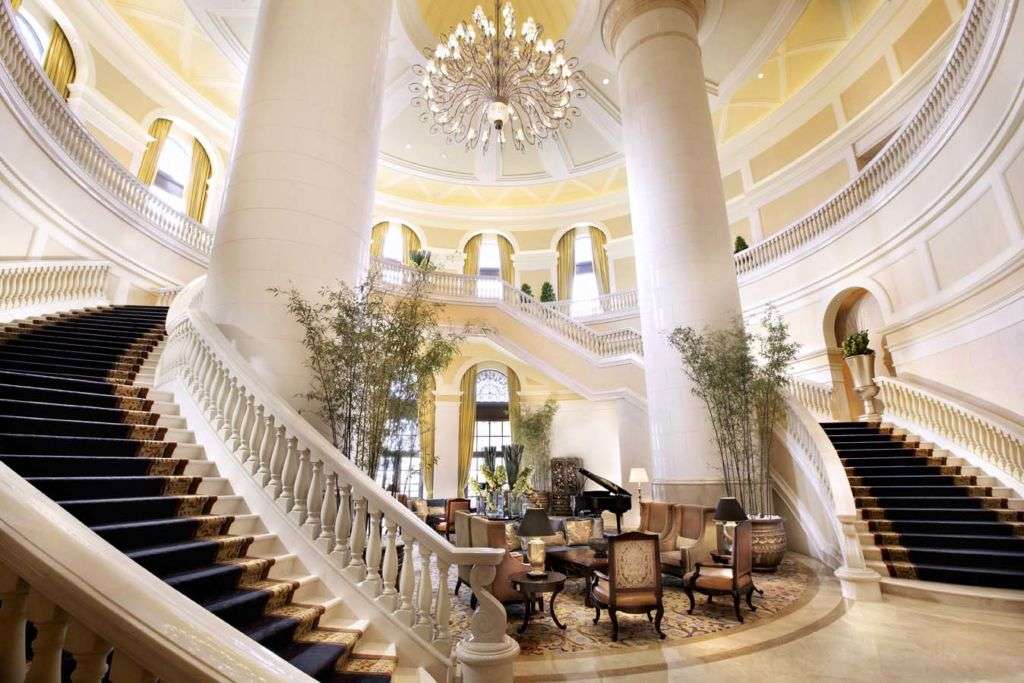 What was your first impression of Macau?
I arrived in Macau a month ago, it was absolutely great and exciting. Every day I seem to enjoy it more. I feel comfortable being here. It's very different from Denver. I grew up in Kansas City, right in the middle of the US and it's a totally different world. I've often visited Asia having opened a hotel in Hong Kong at some point in time and I have been in Tokyo and Shanghai as well.
Have you been out and about already? Have you tried any local cuisine?
Yes, as a matter of fact, I have tried the local cuisine. I went to the Military Club. It has great ambiance and great Portuguese food. It was a very great experience. I also liked the Taipa Village. I can walk going there from here at Four Seasons Hotel and that's nice!
What's it like being appointed as General Manager of Four Seasons Macao?
It's totally a new challenge for me. It's something very exciting and a totally different market to tap and explore. Macau is like no place in the world. I'm simply blown away by everything around me.
What do you think are the top markets of Four Seasons Macau?
I think it's rapidly changing. Coming from the states, it does feel a lot like Las Vegas. Casinos would be primarily what you came here to do but then end up doing more. If you look at Las Vegas, it started as a gambling town, now it's an entertainment capital. Many people go there for shows, dining, celebrations, and parties. Many people go there for diverse reasons and more than just the casinos.
I see a little bit of Macau evolving in that way. It's definitely more than just Casino. They might be the backbone of the industry but the profile of guests are all different and Four Seasons cater to all those various types. Everyone who is looking for a different experience come here to feel that.
What do you think is the strength of the Four Seasons?
We are a little oasis in the middle of it all. We are a little enclave. I arrived here and the thing that impressed me the most are the small intimate details. When you go on the backdoor and see these amazing impressive details, you don't feel like you're in one single place. Cotai Strip is pretty special. Everything is right out that door and the other door is away from all of it.
Four Seasons Brand has the level of service that is unparalleled. It's a commitment to our people that other brand would like to achieve but we do it better than everyone else.
What do you think can we improve further in Four Seasons? You were able to triple to achieve AAA rating in Denver. How can we apply the same principles here in Macau?
I don't think it's a secret and it's plain simple. It's the people who are the backbone of the industry. I think it's empowering your people and motivating them.
When we have an orientation, I love to ask everyone what's your job? Because everyone would say different things pertaining to their titles and job description. We have around 600 workforce and I like to answer by saying that's all wrong. That may be your title but your job is to make everyone feel welcome. That's the essence of Four Seasons and that's the essence of service.
If we start the day and say, "I want you to do your best to make every guest you encounter today have a memorable stay and claim that it's the best they've ever had". That's the message and it's simple, right.
How do you achieve awards? How do you get that star rating? What's the formula?
I think the easiest part is training and ensuring the step by step service. The delicate part which in my opinion is what truly sets us apart is by genuinely caring about the experience of people and genuinely wanting other people to feel warm. If we can motivate that feeling then we'll be really really special and have succeeded at something truly spectacular.
What's the challenging part of your role? And rewarding?
Watching people develop and watching my team grow in their respective fields of expertise that's rewarding for me. And that's what I look forward to in my career.
Are there gonna be changes in the hotel? What should we look forward to?
We have a year long project and that would be renovating every room in the hotel. Everything will be new in terms of interiors, intricate furniture and upgraded technological add-ons to every room in the hotel.
We are innovating the desk each room to be multifunctional. It can be for work, business or pleasure but we are going to make sure you have use for this specific furniture and feature of the room.
How about changes in the F & B?
Our banquet is getting a facelift as well in terms of carpeting and other details. Zi Yat Heen which is our signature Chinese restaurant is the showpiece of this hotel. My first dining experience was just amazing. It blew me away. The quality and innovation. There is pride in every plate. And we are going to have a bigger surprise for everyone soon in Zi Yat Heen.
What kind of message do you want to invoke to the guests visiting?
Four Seasons is such an established cornerstone of Macau. People know this hotel for the people and the service they receive. This is a place that's driving new things and innovating as well. We are willing to start a trend and really cool things. People will come to expect the unexpected and that's what the market needs. I am confident with the Macau market. It's more competitive than it's ever been. And we truly take pride that we are helping make Macau a very attractive destination for more reasons than just gambling.
"Let's all find more things to do around the city", exclaims Kris Kaminsky. And that's exactly what we want to hear about Macau.
Four Seasons Macao Estrada Da Baia N. Senhora Da Esperanca, S/N, Taipa, Macau, +853 2881 8888
Tags