Jerry Chan 陳敏, is a key player for Macau's S.L. Benfica. He plays right back and is one of the more experienced footballers on the team. He pushes himself hard on and off the pitch, with him also training to be a firefighter by day. We get up close and personal with the local Macau football player, who talks about his love for the game, his favorite places to dine in Macau, and why he thinks it is important to get more youth into football. For him, football has always been in his blood, and he was more than happy to sit down and chat with us about the game.
What position do you play and how did you get to play for S.L. Benfica de Macau?
My position is right back, and it was suggested by the coach a while ago. I've played in Macau teams since I was 12 years old and I've joined the Benfica team for 4 years.
What's your routine like when training for the Macanese Football team?
I think the training of the team is highly intense. We train thrice a week in the evening for around one hour. Keep in mind I do this after my full-time job. I'm also training to be a firefighter by day and I've eight months left.
How did your interest in football start and sports in general? Did you start at a young age?
I started playing football in primary school. As a child, when I would return home from school I always saw people playing football in the playground and I thought to myself – one day I want to do that too, and I made it happen.
Why do you think it's important to encourage the younger generation to engage in sports?
It's definitely important because it helps to strengthen the body and strengthen one's self-confidence as well.
What's the most memorable Benfica de Macau tournament you've had or Memorable Match you have had?
Of course, the AFC game in Macau when we played against Taiwan Hangyuen F.C. It was a turnaround, and the first half we were losing 2-0 but then in the second half, we suddenly went ahead and won the game 3-2. I will never forget this game, ever.
How do you prepare for a big game?
I usually listen to my music, make sure I have a good meal, and get to sleep early the night before.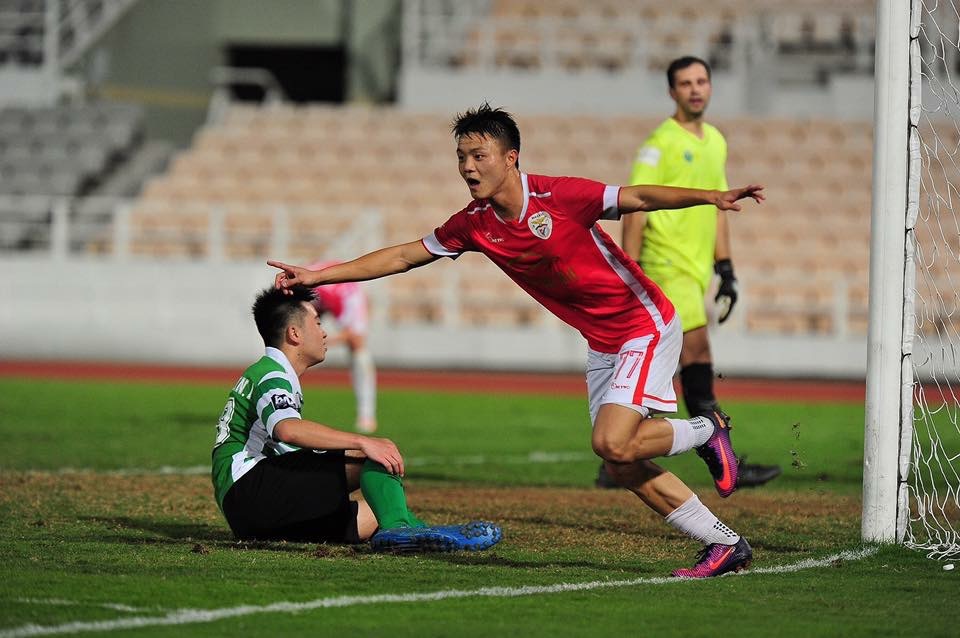 Tell us a few of your favorite places in Macau. Where is your favorite restaurant, coffee shop, or place to rest and relax?
My favorite place to be is at home, but my favorite restaurant is La Famiglia and I love to grab a coffee from La Caffetteria.
What do you love most about Macau?
People are friendly and it's a peaceful place to be. I love living in Macau because I grew up here – this will always be my hometown, and my family and friends are almost all living here.
What's the most valuable advice you could give to an aspiring young football player?
Failing is not terrible, don't be afraid to try.
Tags
Related Posts