Let's be honest there are so many award-winning spas vying for our attention in Macau. Most of us have gotten used to our usual skincare routine and also treatments because they provide comfort and familiarity. As the seasons change, our workload piles up while schedules become hectic and these can affect us negatively. Thus, it's important to know what beauty treatments are worth our time and Pataca.
This month, take a step back and focus on yourself! Book yourself the highly-acclaimed Elemental Herbology treatment at the Sheraton Grand Macao Hotel's Shine Spa. A first in Macau, the collaboration sees an innovative range of facial treatments, skin and massage packages using Elemental Herbology products. With a focus on skin nutrition to increase vitality and youthfulness, the treatments are based on the five elements of traditional Chinese medicine combined with the launch of the Elemental Herbology range of skincare.
The Elemental Herbology team came all the way from England to train every therapist at Shine Spa on what and how to use the skin products in the range. Therapists here are definitely specialists where they take into account your medical history to personal details before tailoring the treatment entirely to the individual. This assessment allows the therapists to determine the most effective treatment and product plan which will best benefit the guest.
Exuding the same ethos as Shine Spa, the Elemental Herbology range exemplifies healthy skin derived from harmony and equilibrium in the body. The products are related to each of the five elements of traditional Chinese medicine–wood, fire, earth, metal, and water. The focus on the five elements reflect the different characteristics of everyone's skin, and each category has been meticulously created to cater and adapt to various skin types suitable to a person's unique needs and lifestyle.
The Spring season is signified by wood and aligned with growth and change. Fire signals Summer symbolizing warmth and maximum energy. Earth embodies late Summer with the element of transformation and harmony while Metal is aligned to Autumn reflecting time to harvest and boost reserves. Water is intertwined with Winter and points towards a time to nurture, support and be calm.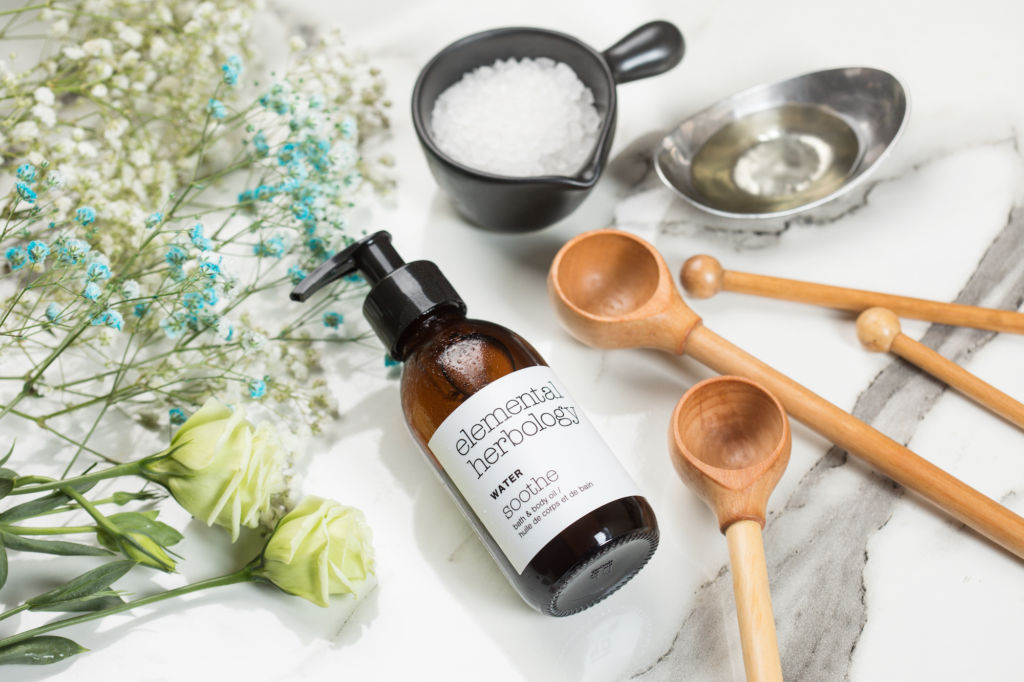 The treatments all vary with each element as well as the longevity of the service offered. Wood addresses the underlying concerns of the skin; Fire helps to promote a sense of inner vitality, energy, and clarity; Earth monopolizes mineral stones to alleviate tension in the muscles; Metal reduce the visible signs of aging in an extraordinary spa journey; while Water hydrates the body with exfoliation to gently shed dead skin cells followed by a rain stick massage to promote sleep. The Elemental Bliss spa treatment aims to achieve absolute rejuvenation with a top-to-toe ritual beginning with exfoliation followed by a soothing, balanced 'Five Elements' massage. This treatment combines nourishment and hydration for the body as well as moisture-boosting facial for the ultimate holistic experience. And if you want to share serene time with your special someone, Shine for Two treatment is also available for both of you to share in the joy of relaxation with the ultimate in personalized service.
No matter what season of the year, it seems we've found the ultimate spa for all our needs at Shine Spa. With natural skincare and body care products used, you're assured of the ultimate skin nourishment with exceptional treatment and service. Whichever treatment you choose incorporates aromatherapy with fantastic naturally derived essential oils. Not only will these rituals leave you feeling invigorated with silky smooth skin and relaxed body, but they will also help your overall wellness and health.
For more information about the Shine Spa at Sheraton Grand Macao Hotel and Elemental Herbology range, please visit www.shinespamacao.com and www.elementalherbology.com.
---
Shine Spa Level 3, Sheraton Grand Macao Hotel, Estrada do Istmo, Cotai, Macau, +853 8113 0222, www.sheratongrandmacao.com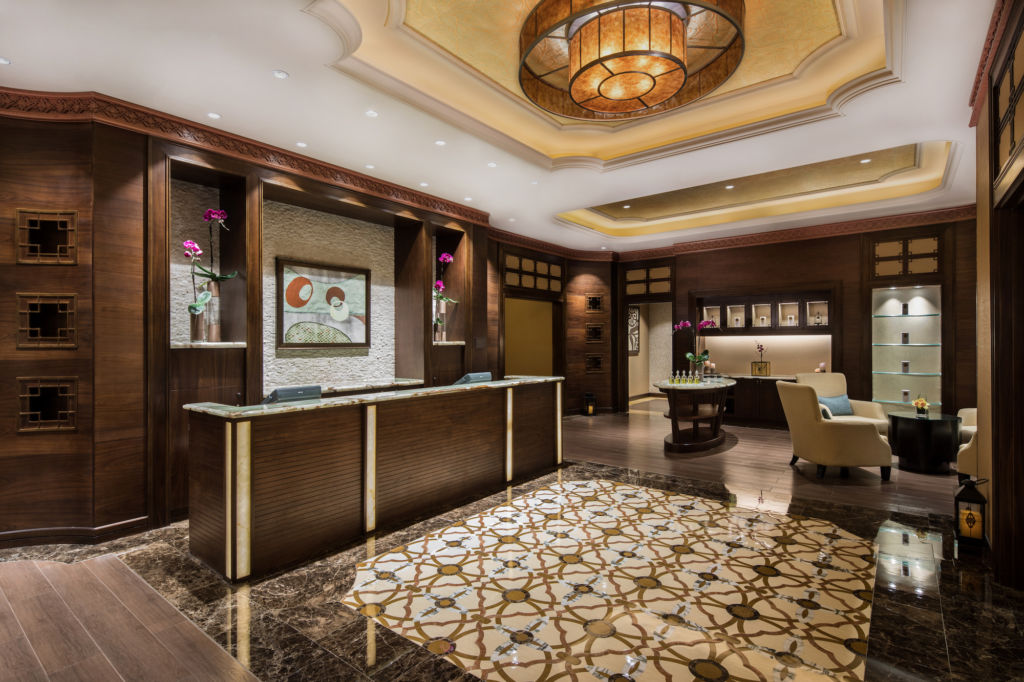 Brought to you in partnership with Sheraton Grand Macao Hotel, Cotai Central
Tags
Related Posts