After a successful entry into Hong Kong, the acclaimed beauty brand, and makeup artist Charlotte Tilbury is seeking higher routes to success. With a view to revolutionizing the beauty and makeup industry, she spills the beans on what make her products sure keepers and upcoming trends for the Asian beauty industry.
We are all ears on her future plans and makeup essentials.
Congrats on the opening in Hong Kong, what does this mean for you? 
Thank you, darling, I am really excited to officially bring my Makeup Revolution to Asia and share all of my makeup magic with the beautiful Asian women, it's a dream come true for me and I am so excited to introduce even more of my amazing fans and followers to my brand. Asian women are just so passionate about skincare and makeup, they really embrace beauty, always first to try new makeup looks. There are so many incredible trends and innovations happening in Asia at all times which is why I feel it is the perfect place to launch.
How did you get keen on makeup? 
My ambition and journey as a makeup artist started back when I was growing up in Ibiza, it is such a magical, bohemian place. I was constantly surrounded by a melting pot of creatives and visionaries who sparked my own creativity and I was therefore always walking a path towards makeup artistry. My talented father, Lance, as a painter in Ibiza, gave me an amazing root and exposure to colors, tonality, and contrasts.
Did you always want to create your own brand? 
I always knew I wanted to create my own brand. I started dreaming it up while in school as a young girlThroughoutut my career as a makeup artist I have pioneered creative product development for many high-end brands, from Helena Rubenstein to MAC, Armani, Chanel, MyFace and Tom Ford. Ultimately though I wanted to create my own limitless makeup revolution for all women, from 18-80. I would always give my friends makeovers, advise them on what clothes to wear, the colors that suited their hair color, and eye color…how to make them the most beautiful versions of themselves. I wanted to share the power of makeup and show every woman how to look and feel like the most beautiful versions of themselves every single day." And so I founded Charlotte Tilbury beauty in September 2013, an easy-to-use, easy-to-choose, easy-to-gift range. 

Do you remember your first ever makeup purchase? 
I remember the first time I wore mascara, it changed my life. When I was 13, I went away to boarding school and I started wearing mascara. Overnight, everyone from 7–70 reacted to me in a very different way– I was instantly more empowered, magnetic and mesmerizing and I felt enriched with confidence.

What is the one CT Makeup product every woman should have and why? 
Charlotte's Magic Cream, undoubtedly. I never ever go anywhere without my award-winning, miracle-working magic cream. It was how this brand came to life and it's my secret weapon for dream skin. It contains Camelia oil, Rosehip oil, Bio-Nymph Peptides and Hyaluronic acid– instantly flooding the skin with moisture. I never apply makeup without it; it gives me the perfect glowing base.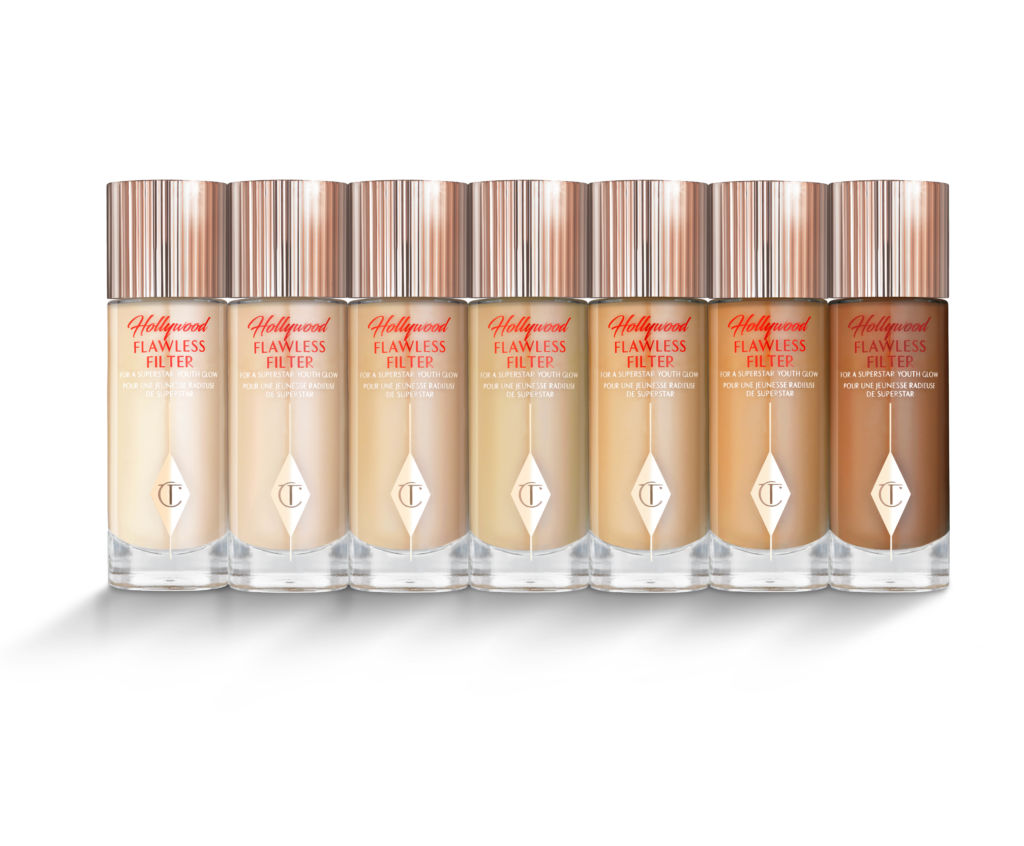 What makeup/beauty products can't you live without? 
My Hollywood Flawless Filter is all about glowing, gorgeous, superstar-lit skin. A customizable hybrid complexion booster, it has the versatility of a primer, the mega-watt glow of a highlighter, and the perfecting properties of your favorite digital filter. It's my secret recipe to give a filter to celebrities' complexions on the red carpet.
For a glowing, radiant complexion everyone in Asia needs to try my Instant Magic Facial Dry Sheet Mask, I carry one with me everywhere I go, it really is like having an expert facial on the go! The genius ingredients– including vitamin B3, crocus bulb extract, peptides, oils, and butter penetrate deep into the skin using a unique biomimetic vector delivery system, providing nutrients where the skin needs it most. It is the ultimate skin pick-me-up, I'd say.
I always use my Magic Eye Rescue underneath the eyes, something that all often underestimate. The formula contains a powerhouse of youth-boosting ingredients, including Winter Daphne Stem Cell Extract, Botanical Eye Contour Complex, and Second Skin Red Algae Marigel to hydrate and help smooth the appearance of the skin.
Lastly, as a make-up artist, I've always been wary of talc-heavy powders that create a ͞cakey-skin͟ finish that make women look old before their time. I have created not a powder, but a micro-powder that is like the most finely-milled, highest thread-count cashmere. Airbrush Flawless Finish doesn't sit in lines but optically blurs them away, whilst giving the skin an ultra-luxe luminosity for a high definition result.
What are some of the upcoming beauty trends you foresee for 2018? 
It's all about fresh-faced, effortless beauty with pops of romantic color! From just-kissed lips and cheeks to bronze eyes and statement lips– it's makeup that has a classic clean feel, with a modern twist. Five key SS18 beauty trends in my view are: brushed-up fluffy brows, softly flushed cheeks, glimmering metallic eyes & geranium matte red lips 
How do you see Asian beauty market trends? 
Women in Asia tend to focus more on their skin and lips but have really beautiful eyes. Everyone knows me as the Queen of the smoky eye, and I want to teach women in Asia how to make their eyes look even more mesmeric, from feline flicks to bigger, brighter eye looks and the ultimate smoky eye. I want to decode these trends and make them easy for Asian eye. Women in Asia have the most exquisite, drawn-on 1920's painted lips, and they love lipstick and experimenting with different lip textures. From liquid to matte to satin and so many bold gorgeous colors, that I can't wait for every woman to discover my lip collections. I always say lipstick is happiness in a tube.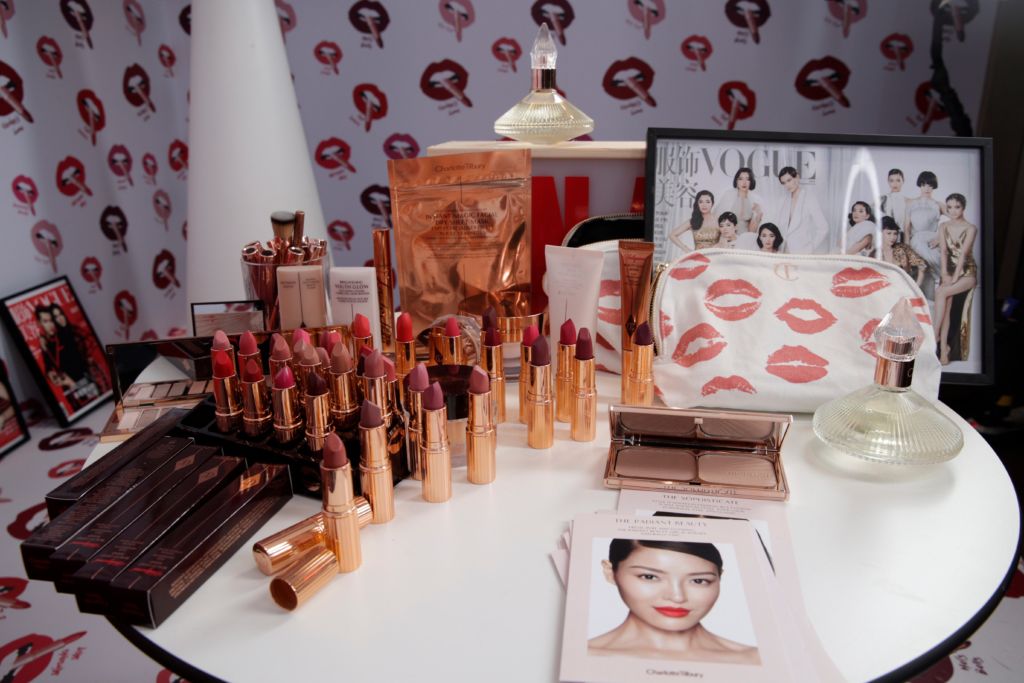 What's the best beauty advice you ever received? 
It's not strictly beauty advice, but as I was starting out as a makeup artist I once received a letter from a beauty editor motivating me to continue as starting out as a makeup artist can be very tough. She wrote – "knock it to them Charlotte, you will be a star". This advice really gave me motivation when I was cold calling for jobs and struggling, it made me realize that I just had to believe in myself. Because of this, you will find a hand-drawn star all over my brand and on the packaging.
What's next for Charlotte Tilbury? 
I see the brand continuing to totally revolutionize and disrupt the beauty industry. I want to make sure we sustain and build on the momentum as we have further expansions in the UK and launching even further afield following the incredible success of launching our first counters in Hong Kong. I have always challenged the status quo and broken rules, it's a redhead thing I guess (laughs). I am determined to be a disrupter in the industry and I want my company to be known for ground-breaking innovation across all that we do…
---
Charlotte Tilbury is available at Lane Crawford Harbour City mall and Lane Crawford IFC mall.
Tags
Related Posts