The season is changing and with it comes a slew of new products for our skincare and beauty needs. Even with social distancing, we should not neglect our skin and body wellness. We have to make extra efforts to uplift our mood and spirit every day. If you're taking care of yourself in the way that you want to, then that's all the positivity the world needs right now. Here're the best beauty buys to put in your (online) shopping cart this April!
Irene Forte Skincare
(Featured image above)
Irene Forte is a name to be reckoned with in the world of beauty. Having created the Rocco Forte Hotels wellness concept and spearheaded its launch across the company's hotels and spas, Irene is also on the Global Wellness Summit advisory board. Her skincare range is a nutrient-rich skincare line inspired by Sicily. Debuting on our favorite site–Net-A-Porter–and select stockists worldwide, the range is available at all spas within the Rocco Forte Hotels in London, Rome, Puglia, Sicily, Frankfurt, Berlin, and Munich.
The range is a veritable "Mediterranean diet for the skin". It features ingredients grown on an organic farm within the idyllic Verdura Resort in Sicily. With access to a high level of freshness and quality unparalleled in cosmetic manufacturing, consumers are guaranteed with only the best products. We particularly love the age-defying pistachio face mask in 50ml. It's priced at HKD $1,177. All you need to do is apply a generous layer to clean, dry skin and leave on for up to 10 minutes and rinse thoroughly with warm water. Afterward, you'll notice that your skin has become subtly radiant, a glow from within if you will.
Irene Forte Skincare www.net-a-porter.com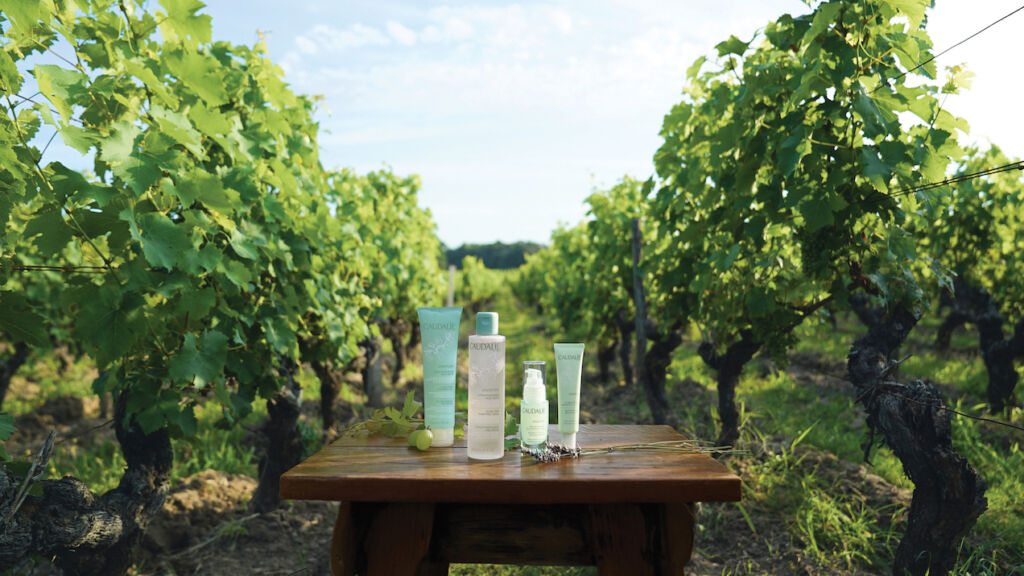 Caudalie Vinopure Purifying Gel Cleanser 
Cleansing your face is the most important part of a good skincare routine and it certainly makes all the difference–it could ease or worsen breakouts–which is why it's crucial to have the ideal products for your skin. Caudalie recently launched the new Vinopure Purifying Gel Cleanser and it will be available on April 1, 2020. This revolutionary cleanser is a gentle and refreshing sulfate-free, soap-free, PEG-free and alcohol-free gel with 98% natural-origin ingredients that cleanses pores thoroughly in the most natural and effective way.
The formula is absolutely clean and gentle so it is suitable for the most sensitive skin to promote clearer and healthier-looking complexion. It's empowered by the patented complex based on a unique blend of grape polyphenols and a cocktail of six purifying organic essential oils, combined with 100% natural salicylic acid and 100% organic grape water. It gently purifies and tightens pores, reduces excess sebum, tackles blemishes without drying and irritating the skin or any other side effects. The Vinopure Purifying Gel Cleanser is priced at HKD$180 for 150ml. You can also pair it with the Vinopure Clear Skin Purifying Toner priced at HKD $180 for 200ml or the Vinopure Blemish Control Infusion Serum priced at HKD $320 for 30ml.
Caudalie is available at Caudalie Hong Kong boutiques and counters.
Caudalie Shop F42, 2/F, Ocean Terminal, Harbour City, 3-27 Canton Road, Tsim Sha Tsui, hk-en.caudalie.com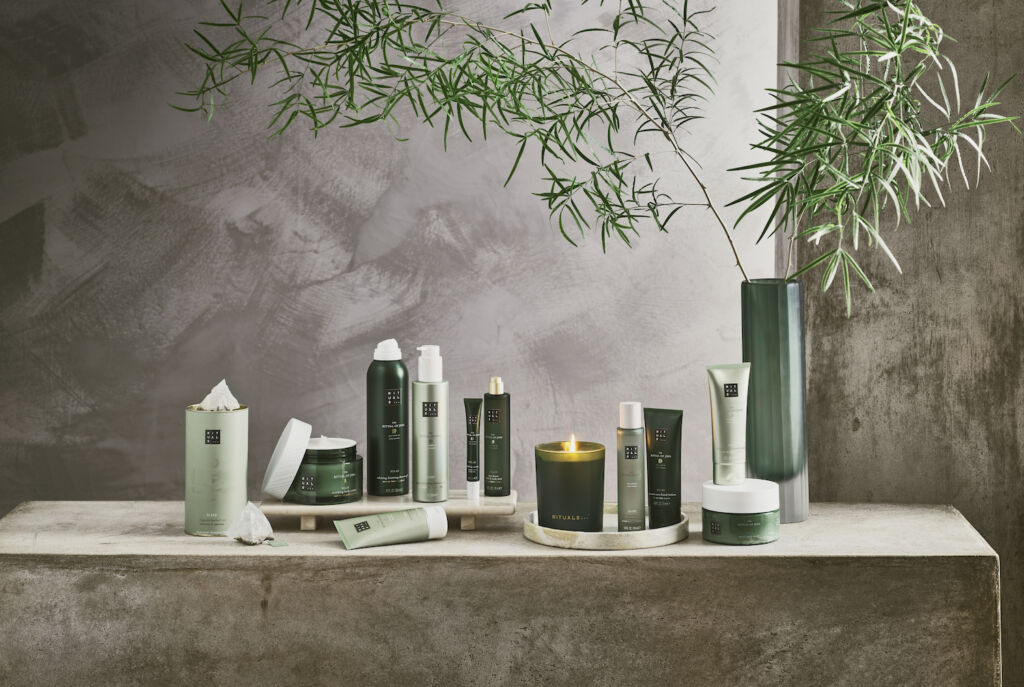 Rituals Cosmetics Launches New Collection: The Ritual of Jing
The Ritual of Jing is such a refreshing discovery for us. Sprinkling some magic into our lives by creating a personal sanctuary to escape from our hectic lives, their collection is built on two ranges: Relax & Sleep. The two ranges have changed our daily routines allowing a more relaxed mind. The whole idea is inspired by the ancient Chinese concept of Jing, representing calmness, stillness, and tranquility,
The Relax range contributes to full relaxation with its floral and warm fragrance. It's based on the essential oils Sacred Lotus and Jujube thus providing a calming and soothing experience due to the composition of a lovely bouquet of delicate and intense blossoms combined with the softness of woods and musks. The second range is the Sleep collection which helps you discover your path to inner peace just before bedtime. This range features a tranquil fragrance based on the essential oils of lavender and sacred wood. It aids in promoting the quality of your sleep. It opens up with fresh, citrus notes but shows an elegant and precious heart of lavender, leading to a well-balanced woody and musky base. The Ritual of Jing Gift Set is priced at HKD $205 for a small set and HKD $685 for extra-large. There is a trial set priced at HKD $150 that's truly affordable! Give the home perfume spray a try too–it's priced at HKD $255 for 500ml.
Rituals Times Square Shop No. B221B, Basement 2, Times Square, 1 Matheson Street, Causeway Bay, Hong Kong, www.rituals.com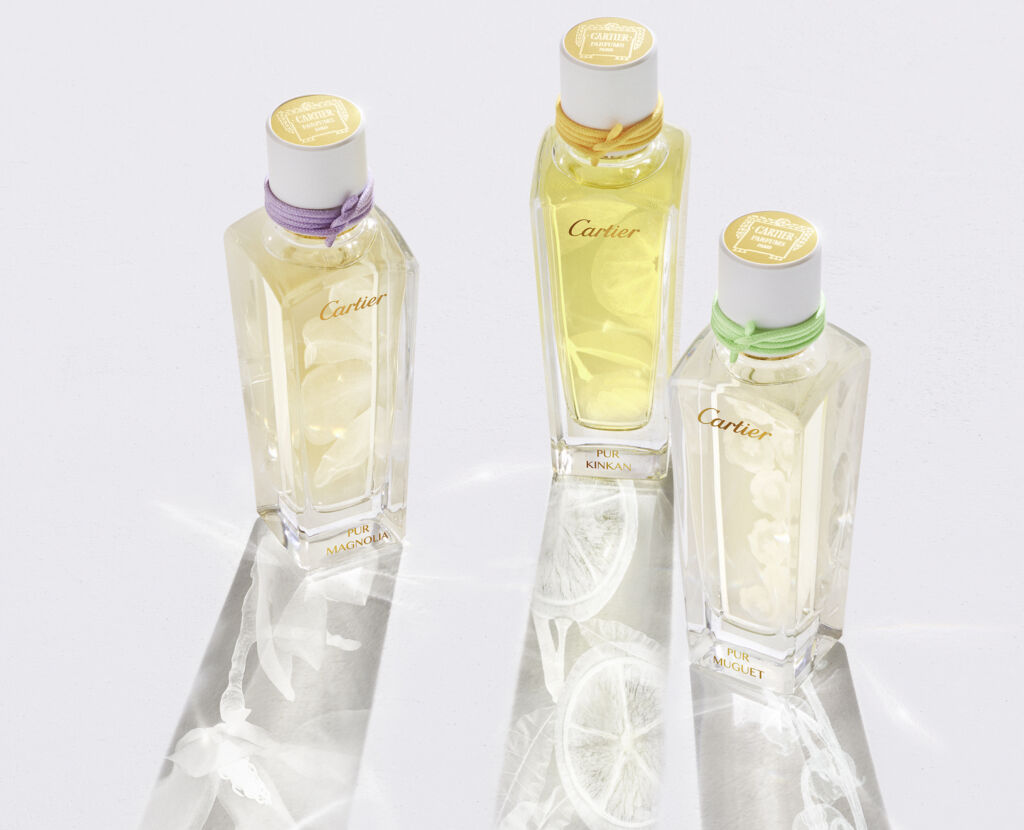 Cartier Launches Les Épures de Parfum
What's not to love about Cartier? This particular brand has been an investment of some sort for many. It's because their items in theory actually gain more value after a significant amount of years. Angelina Jolie and Kylie Jenner are a few celebrities who patronize the brand. This April, for your monthly beauty buy, check out the first trio of Les Épures de Parfum.
Cartier perfumer, Mathilde Laurent has encapsulated the delicate scent of life to offer the original pleasure of enjoying nature. You'll fall in love with the spontaneous freshness. It's simple and yet sophisticated at the same time. It's the perfect spritz for special evenings with your loved one or stylish soirees with friends. Mathilde has always placed a high value on natural ingredients to reproduce the emotions of nature as truthfully as possible and Les Épures de Parfum embodies the beauty of her ethos.
For more details, visit www.cartier.hk
Cartier T Galleria by DFS, Macau, City of Dreams, Estrada do Istmo, Cotai, Macau, +853 8791 8400, www.dfs.com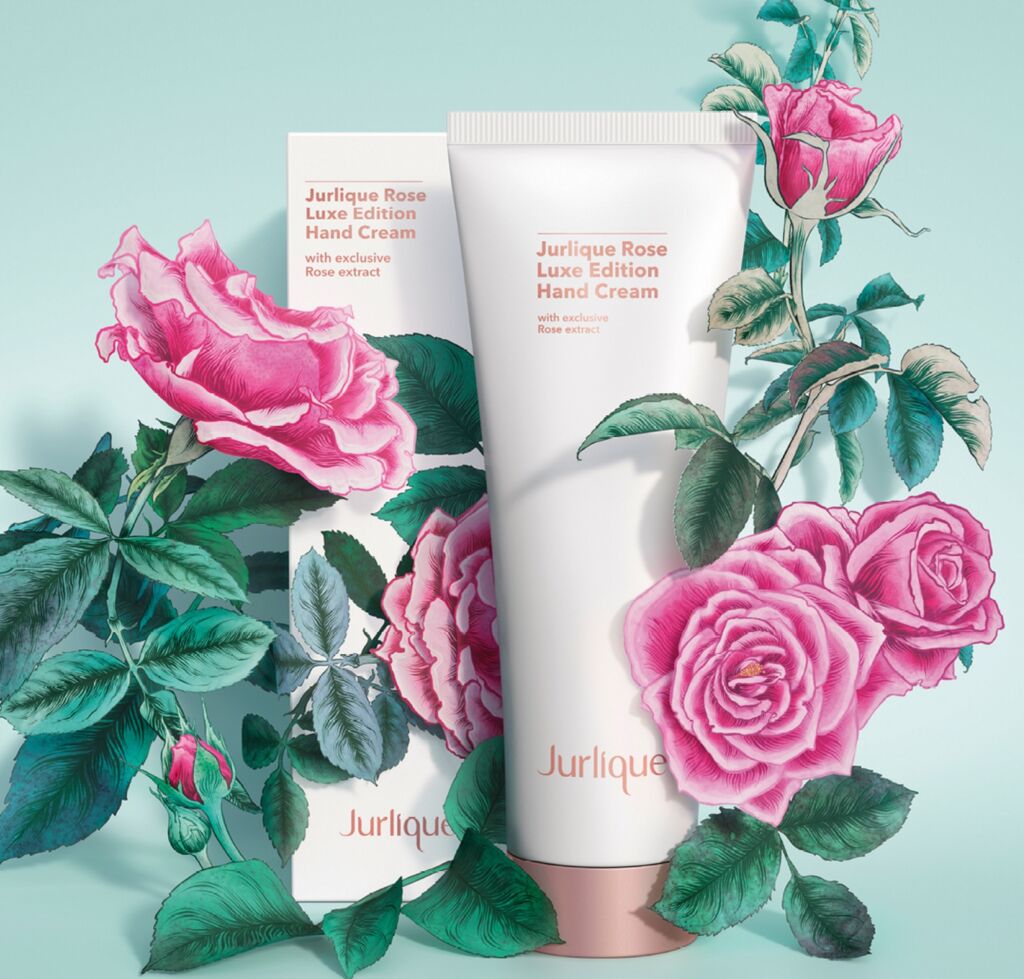 Jurlique Rose Luxe Edition Hand Cream 
Washing our hands have never been of paramount importance than in these times of great need. We must also not neglect to nourish our hands and that's where the fragrant essence of the Jurlique Rose comes in. Extracted from the unique rose specially bred, raised and hand-harvested in South Australia, the Jurlique Rose extract in this limited edition cream conditions skin while awakening the senses and calming the mind. We love the rich texture because it melts into the skin to protect hands with a super-fine, non-greasy veil of moisture. It's also enriched with skin-loving antioxidants!
Massage it into your hands to protect against dryness and irritation caused by anti-bacterial soap or handwash. Count on it as must-have for soothing and a quick indulgence. It is also a daily deep treatment infused with natural antioxidants to give overworked skin its youthful clarity and radiance back. The Jurlique Rose Luxe Edition Hand Cream is priced at HKD $395 for 125ml. It is available in all stores on April 1, 2020 so ready your wallets for this essential beauty buy!
For more details, visit www.jurlique.com
Jurlique Times Square Shop B229A Times Square, Causeway Bay, Hong Kong, +852 2506 3028, www.jurlique.com/hk
Jurlique Sogo Causeway Bay B1/F SOGO Department Store, Causeway Bay, Hong Kong, +852 2833 2474, www.jurlique.com/hk
Tags
Related Posts