The cold and dryness have arrived, and your skin is probably telling that as well – it may be the season to be merry and jolly, but it is also the season of dry skin. To help combat the dryness, we've compiled a list of great moisturizers to keep your hands soft throughout these cold months. Read on and get moisturized!
Blanche Byredo Hand Cream (featured image)
This brand has been a long time favorite of ours so its no surprise one of their gorgeous scented hand creams has made the list. Beautifully scented with Byredo's award-winning Blanche Fragrance, this hand cream is the perfect addition to any handbag and winter beauty routine. The formula itself leaves your skin feeling hydrated but without that oily residue. The scent contains notes of white rose, pink pepper, aldehyde, violet, neroli, peony, blonde woods, sandalwood, and musk. It's not overpowering yet strong enough so you can smell their signature scent which is a lovely fresh awakening smell. You can always trust this Scandinavian beauty house to deliver exquisite products with the highest quality ingredients, and this product is a perfect example of that. 30ml is priced at HKD $320.
Blanche Byredo Hand Cream Byredo, available at Lane Crawford Hong Kong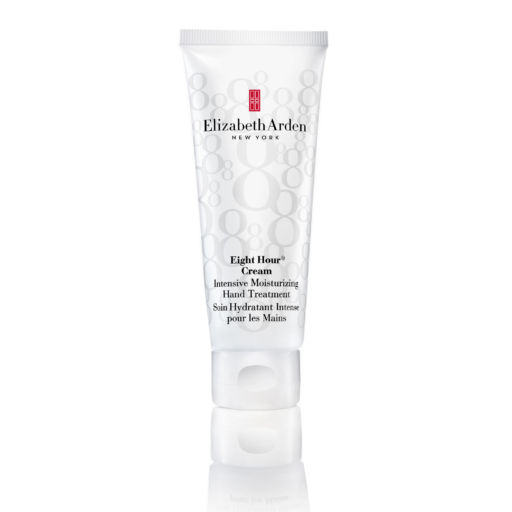 Elizabeth Arden Eight Hour Cream – Intensive Moisturizing Hand Treatment
There's a reason Elizabeth Arden's Eight Hour Cream line has been around for over 20 years. It would be hard to find a woman who hasn't had this in their beauty cabinet at one time or another. This apricot colored balm has been made into a range of other products, including a fabulous intensive moisturizing hand treatment. It has their famous, smell and absorbs very easily into the skin without leaving any stickiness. Like the name says it lasts for eight hours. The hand treatment cream softens weather exposed skin, helps relieve dryness and cracking and leaves your hands feeling beautifully soft and moisturized. Clinically and allergy tested by dermatologists, it also comes in a small travel size, handy for those plane trips when your hands dry out.
Elizabeth Arden Galleria T, City of Dreams Macau, The Shops at The Boulevard, City of Dreams, Cotai, +853 8791 8400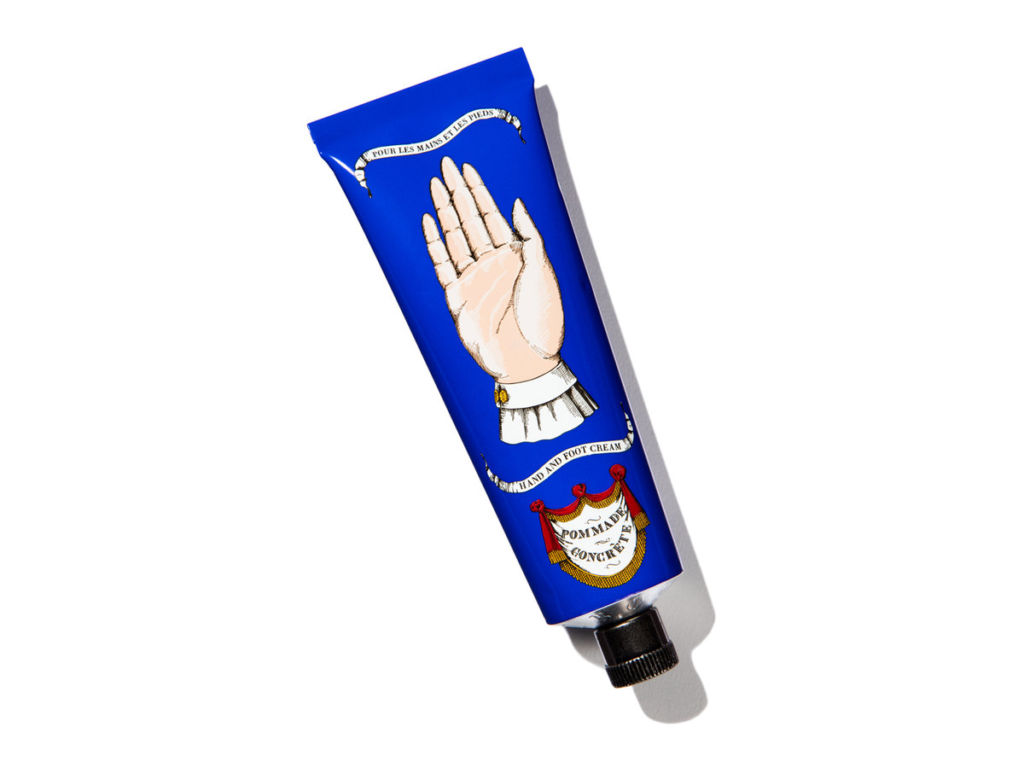 Buly 1803 Pommade Concrète Hand and Foot Cream
Imagine a hand cream so beautifully packaged that you almost don't want to use it – that's what it feels like with products from this delightful French beauty brand. This lush hand cream does more than you could imagine, besides keeping your beauty counter looking tres chic, this rich sea-butter base hand cream moisturizes, protects and soothes dry and tired hands. You only need a small amount and it goes a long way, or you could also apply it at night before sleeping for an overnight intensive hand mask. This product also works great on elbows, feet, and knees – one tube will last you for a long time. Priced at HKD $350 for 75ml.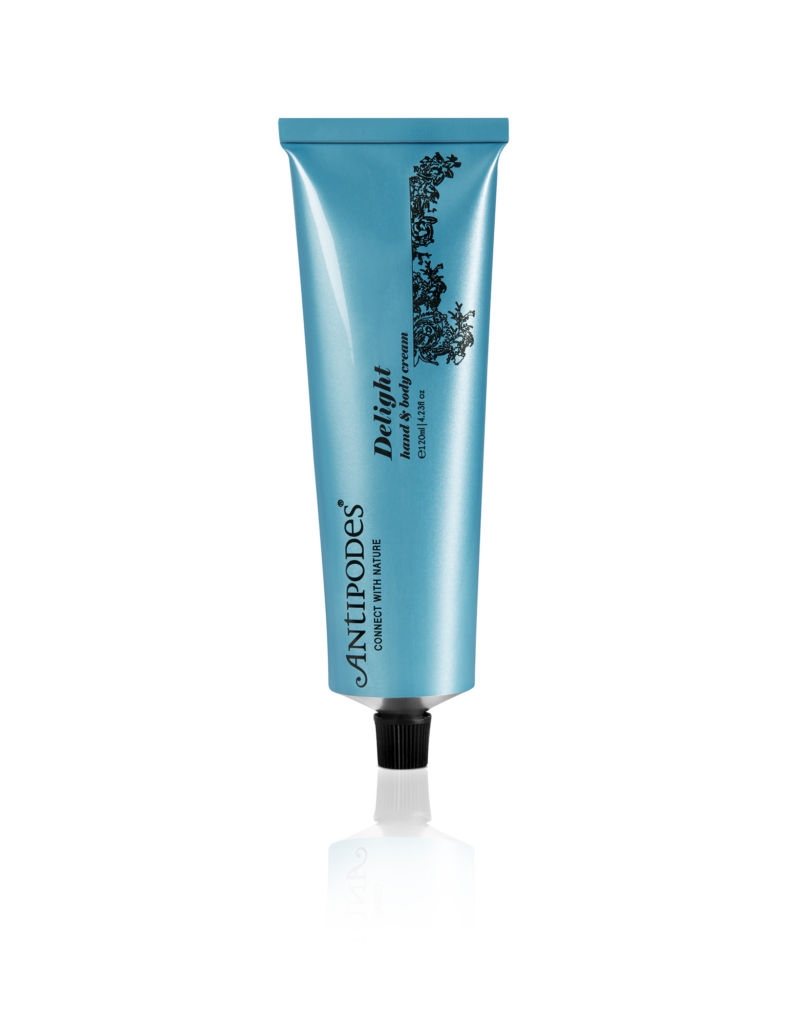 Antipodes – Delight Hand & Body Cream
This certified vegan creamy moisturizer is both a body and a hand cream that is perfect to have by the work desk to prevent your hands drying out. With a sweet fragrance of vintage gardenia, silky macadamia nut oil, marigold bloom oil, and Vinanza grape, this high-performance hand cream will hydrate and leave your skin feeling and smelling silky smooth. While the lotion is slightly on the thicker side, it has a beautiful soft texture. Apply daily for best results, especially on those more dry and roughened areas, like elbows, knees, and hands. It's the perfect all-over cream and suitable for all skin types.
Antipodes Stocked in Watson's and other similar Macau stores, like Manning's in Hong Kong and Macau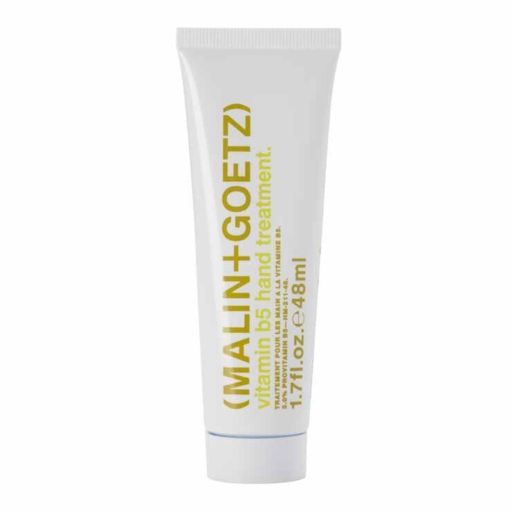 MALIN + GOETZ Vitamin b5 hand treatment HK$190/48ml
One of Malin + Goetz's best sellers is their vitamin b5 hand treatment and we know why. With a natural almond fragrance and color, this cream naturally hydrates and balances all skin types, and it smells amazing. It absorbs really well into the skin after application and its scent is lightweight and refreshing. This product is deeply hydrating and nourishing – you will notice an improvement soon after using. Its great to use throughout the day as it doesn't leave any residue or feel sticky on the hands, thus leaving no marks on your computer, phone screen or expensive stylish handbag. Malin + Goetz have created and formulated every product with trusted natural ingredients combined with advanced technologies to deliver exceptional results in the most gentle way – for even the most sensitive skin. Its a great addition to any beauty bag, with an affordable price tag which is more than decent for a cream of this quality. Vitamin b5 hand treatment is available in Macau and Hong Kong for around HKD $190 for 48ml.
MALIN+GOETZ  Galleria T, City of Dreams Macau, The Shops at The Boulevard, City of Dreams, Cotai, +853 8791 8400, and other DFS stores in Macau, and in Hong Kong, Shop 1080, 8 Finance St, Central, +852 2326 3678
Tags
Related Posts