Summer is all about hitting the beach or checking out the amazing pools right in the heart of our city. There are many options so there's never a boring moment in this SAR. Gather the girls or bond with family over a staycation or a day trip to the seaside. Indulge in a dip and some drinks to cool off in this hot weather. It's also a great excuse to wear something stylish for your summer look. Look no further for the best OOTDs and browse through our compilation of the best swimwear.
Forget Me Not Ruched One Shoulder Crop by Peony
It's certainly an unforgettable summer for everyone in the world right now. This doesn't mean that we should stop self-care, quality time, and a trip to the beach whenever possible and allowed. If there's anything we learned the past few months, it's that life is all about beautiful moments turned into memories. Embrace the summer in Peony's Forget me not ruched one-shoulder crop. We love that it's made from recycled and sustainable fabrics. This particular style is padded with soft removable cups as well. The standout style is the perfect ingredient of a summer to remember!
Purchase Peony pieces at www.peonyswimwear.com.
Also read: Macau's Best Outdoor Swimming Pools

The Bora Bora by Rhythm
Everyone loves a floral print in summer, and the newest addition to Rhythm swimwear is The Bora Bora. It's one to watch out for this summer with a flattering high waisted bikini bottom in a tropical island floral. Made for days beneath the shade of your lagoon bungalow, we love the style and comfortable fit. The next step is to snap a photo and post it on your Instagram.
Buy The Bora Bora online at www.rhythmlivin.com

The Isola Bodysuit in Ivory by Palm Swim
If you love the romance of summer, and dream of spending your days lazily sipping cocktails and watching sunsets, Palm Swim's Isola Bodysuit in ivory from the Amalfi collection is the perfect buy this season. There's nothing we don't adore about this structured piece. From the side tie waist wrap to the resin buckle feature and the double fabric giving us enough lining and support, this one is a winner.
Purchase the Palm Swim items  at www.palmswimwear.com
Also read: Best Things to Do around Hac Sa Beach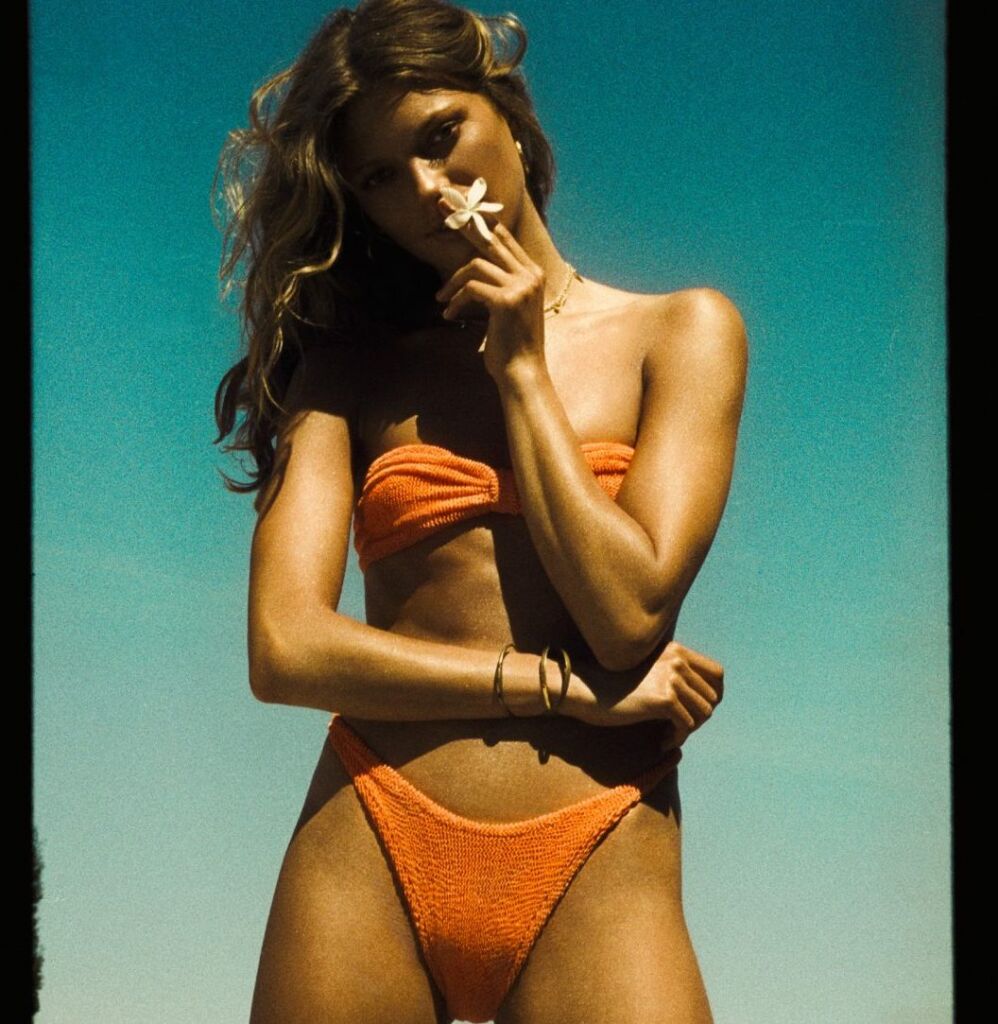 The Jean Bikini by Hunza G
Summer by the beach is definitely the best. Make magical memories with the Jean Bikini from Hunza G. It's a stylish solution for adjustable coverage on both top and bottom. The bow-style bandeau top and classic bottoms are timeless and elegant. It's also perfect for mixing with other crinkle bikinis or worn alone in all its glory.
Buy the Jean Bikini at www.hunzag.com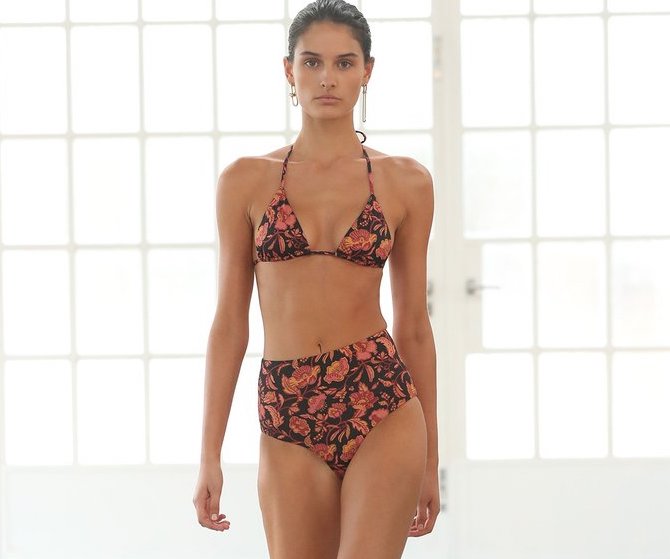 The String Triangle Top by Matteau
If you're looking to gain a lot of poolside attention this summer, head to Matteau for a showstopping plunge. This neckline is the most flattering of them all and is available in seven classic and sophisticated colors. While the neckline is playful, the classic color and style keep the piece from falling into the too tacky or revealing category. Just the right amount of naughty and nice, this is the perfect piece for turning heads this season.
Buy The String Triangle Top online at nt.matteau-store.com
Also read: 5 Best Public Pools in Macau

Shrimp Tank One-Piece by Eres
A tribute to Italian craftsmanship, the Eres Studio line is a must-explore when it comes to swimwear. What's even more impressive is that you can completely customize the shape, size, and color of many pieces. This Shrimp Tank one-piece definitely reminds us of the seventies resort. With wide straps feature and center front zip, head to the seaside with a floppy hat, a book in one hand, and a delicious Italian gelato in the other!
Buy Eres swimwear at www.eresparis.com
Also read: To Dive For: Best Pool Deals This Summer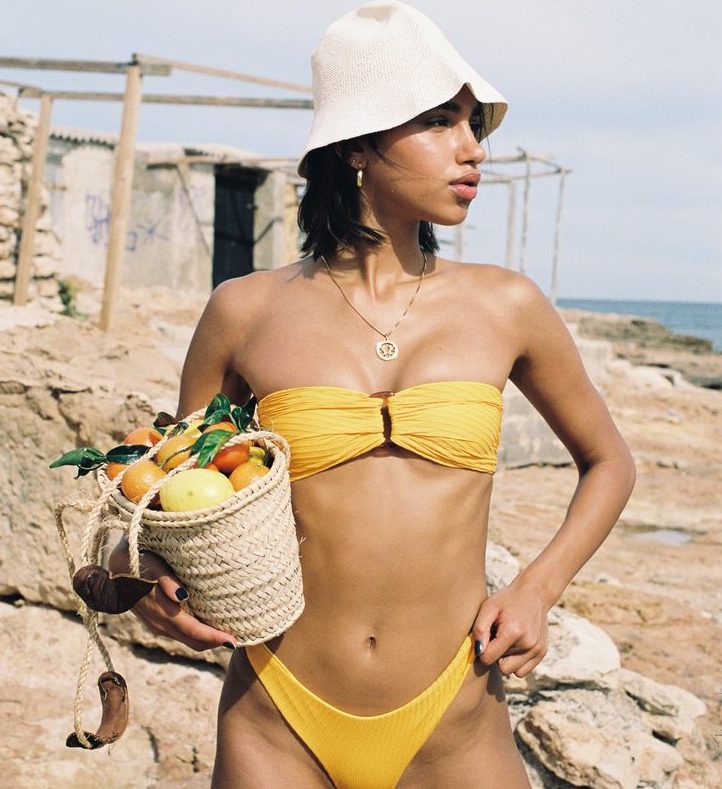 The Dane by Fella
This bikini top from one of Australia's most innovative swimwear brands is one of our favorites this season. Straight out from the newest textured collection, it's both bohemian and glamorous, the colors are striking and on-trend. Match this piece with some huge statement earrings and a pair of wide-leg trousers to any pool party or event. You'll be the center of attraction with this sophisticated bandeau style top with a rectangle resin loop.
Buy Fella pieces at international.fellaswim.com

The Gia Emerald by Sommer
Every woman should have at least one jaw-dropping swimwear to reveal in the sunny season. Sensual and classy, the Gia Emerald is simple and yet elegant. It has a tie front bikini top featuring string detailing with gold hardware for adjustability and ease. It's part of Sommer Swim's La Posidonia swimwear collection and can be matched with any Sommer Swim bikini bottoms.
Buy at www.sommerswim.eu for approximately HKD $1,130.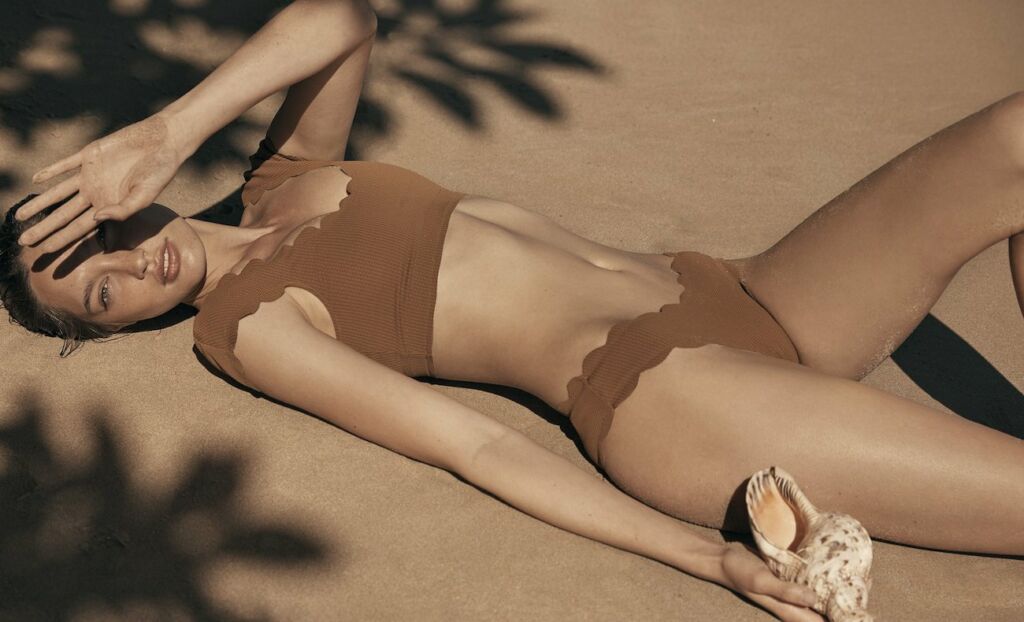 The High Antibes Bottom in Earth by Maryasia
First of all, it's reversible that's why we love it. The innocent, neutral colors all exude the Marysia theme that's neat and sleek. It's always the perfect brand to ease into summer with. You can style it skirt or even shorts. Sophisticated and laid back, this piece is essential for the pool or the beach.
Buy this piece at www.marysia.com.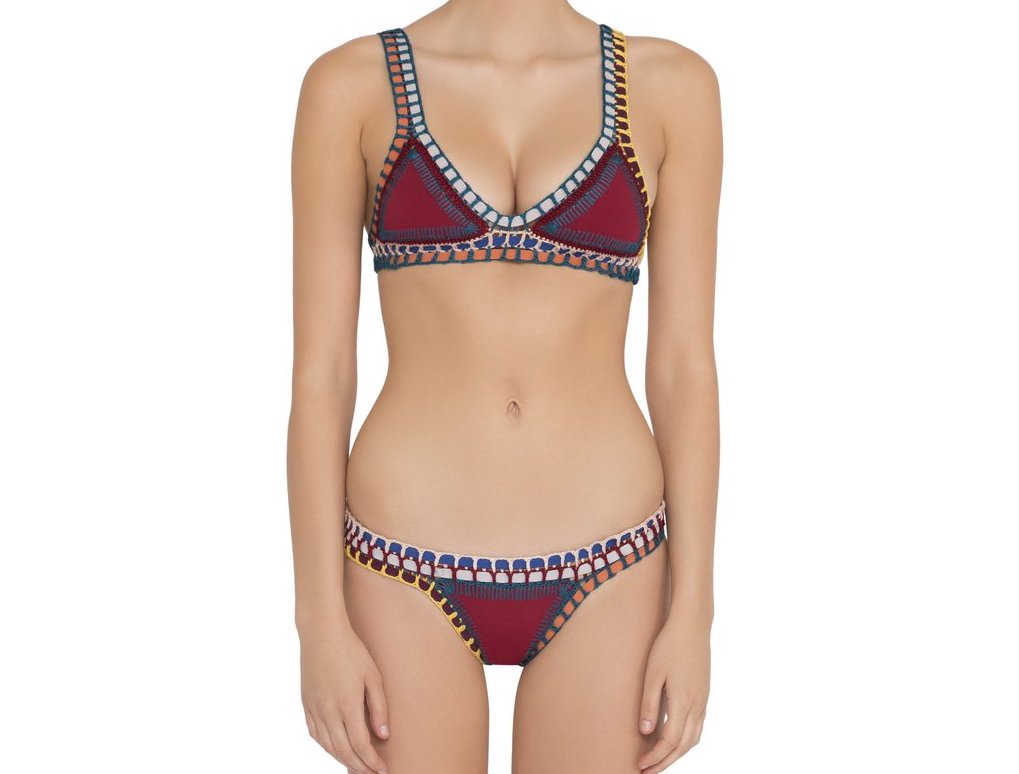 Soley by Kiini
Designed by Turkish-born Ipek Irgrit and inspired by her travels around the world, Kiini's swimwear is the perfect choice to inject some vibrancy into your wardrobe this summer. Each piece is hand-crocheted, so you can be assured that absolutely any of the stunning bikinis will be flattering and a comfortable fit. The one big problem we face with the Kiini line, however, is which one to pick. Whichever color scheme you choose, any Kiini buy will inject some bohemian chic into your day and make for the most trendy of Instagram pics.
Buy Kiini items online www.kiini.com
This article was originally written by Jessica Mallard in May 2018 and updated by Macau Lifestyle in August 2020.
Tags