Like any other season, the trick to styling this winter 2019 is to put together contrasting elements–the more odd, the better. In one corner, designers are paying homage to the not-so-discreet lavishness of the French bourgeoisie and in the other, punk spirit can be felt in the air, laughing in the face of convention and inspiring the silhouettes of the femme rebel. Nothing is more unconventional than the style and groove of the good old 80s. Disco, glitter, and shoulder pads are major design elements for this fall/winter 2019 from fashion houses like Alberta Ferretti, Isabel Marant, and Saint Laurent. While 90s style is still a hit up to this day, 80s fashion is making a comeback this season. Almost four decades later, it is still a fashion head turner and game-changer.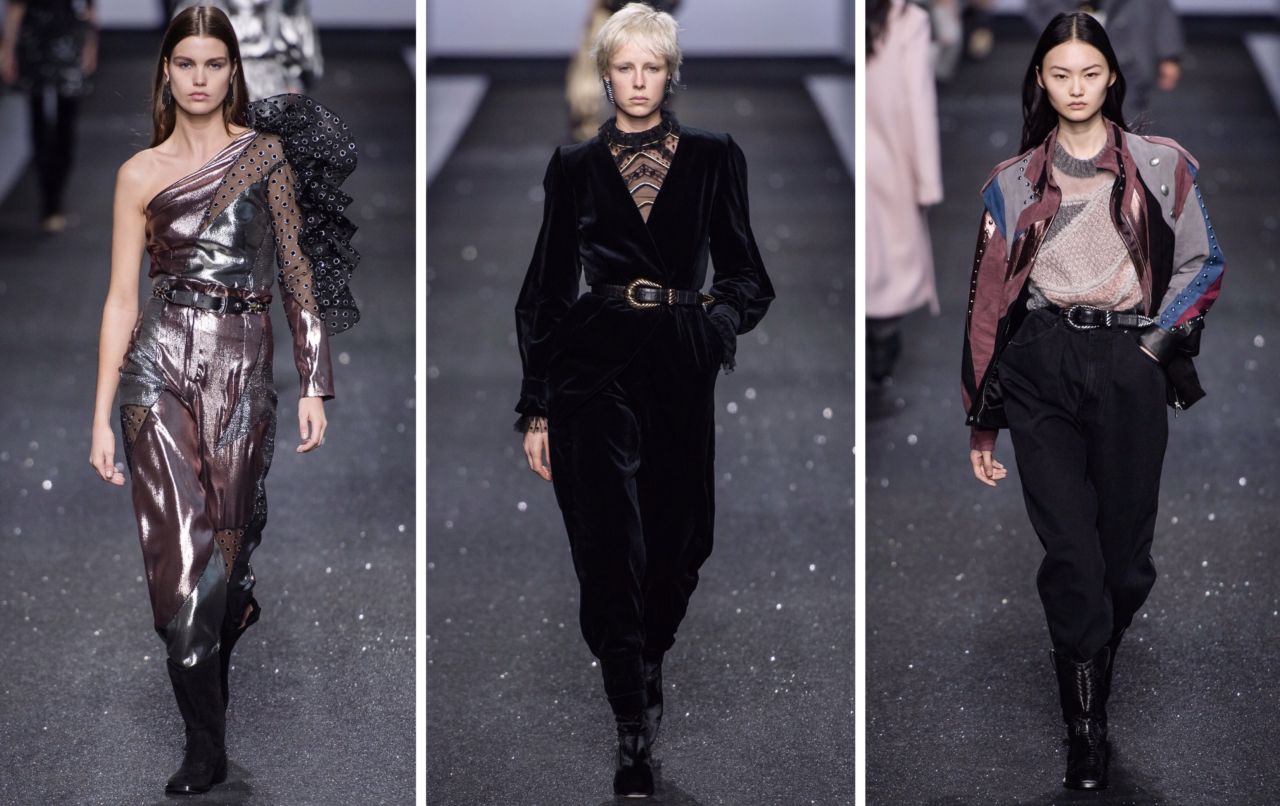 ALBERTA FERRETTI
Much more different from the brand's signature ethereal occasion dressing silhouettes, Alberta Ferreti offers more consistent daywear with a glimpse of glamour. The fall/winter 2019 collection certainly offers plenty of daywear options like the head-to-toe winter-white outerwear statement, an ensemble of wide-leg leather pants and a sporty jacket layered under a voluminous mohair coat. There are high-waisted, '80s-inspired washed denim or over frilled intarsia leather pants, chunky-knitted sweaters, soft tailored masculine pantsuits, metallic leather, and suede patchworked trench coats. Evening wear has always been the designer's forte but romantic, floaty dresses are replaced by '80s-redolent blouses and wide-leg pants in silver and gold lamé, or black minidresses in lace which are evidently marketed to today's fashionistas and will surely appeal to young buyers.
Alberta Ferretti www.albertaferretti.com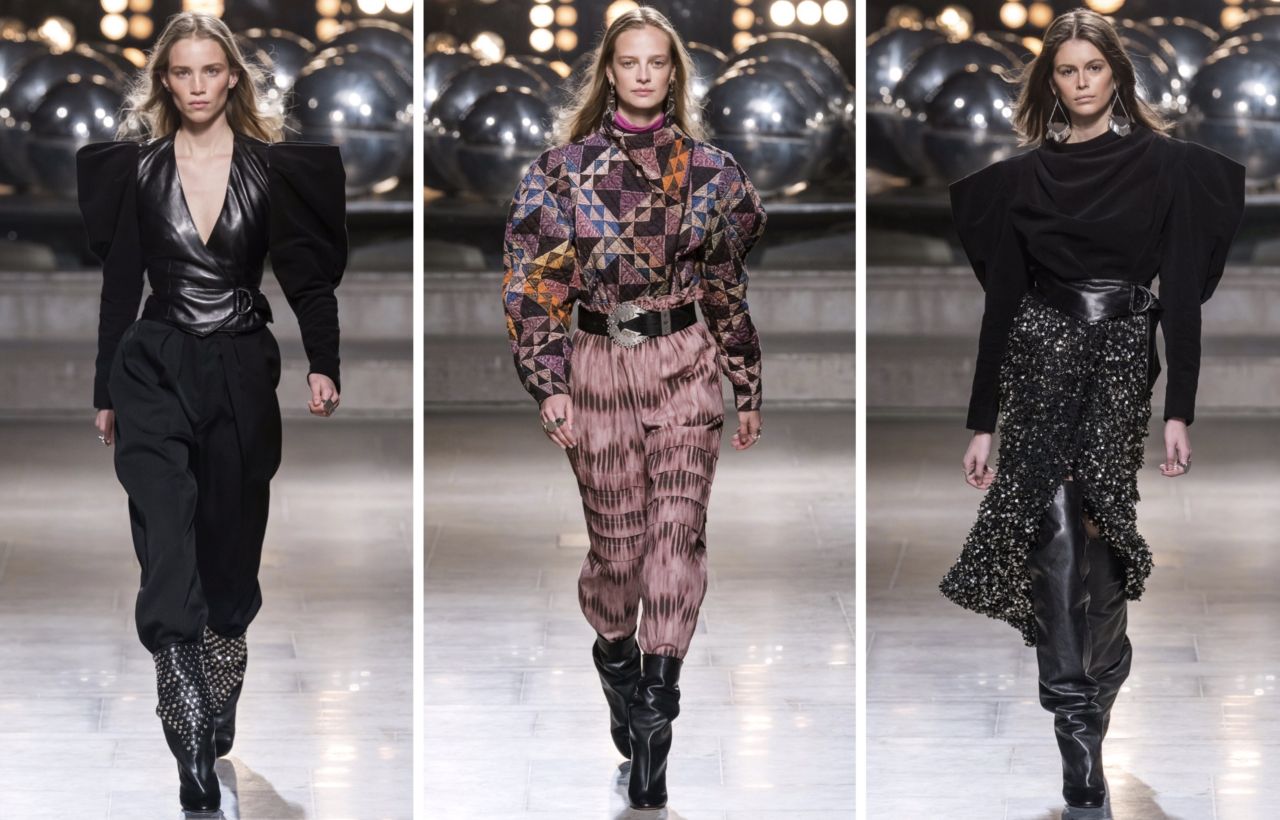 ISABEL MARANT
Inspired by Isabel Marant's nomadic roots, this fall/winter 2019 collection revolves around the idea of the archetypal global traveler with a taste for style and adventure taking many of her most recognizable signatures on an urban safari of sorts. She sets the scene with a palette of sandy neutrals and earth tones that recalls a desert landscape. An '80s vibe is in the air across the board this season, like strong shoulders, nipped waists and peg legs which have long been a recurring theme in the brand's repertoire. The overall feel is conservative yet stylish like the draped and high-neck top that was paired with a charming rock-candy printed wrap skirt, the only skin showing is from the tiniest sliver that appeared between the thigh-high boot and boho wrap skirt.
Isabel Marant Shoppes at Parisian, Shop 327, Level 3, The Parisian Macao, Cotai, Macau, +853 2877 0270, www.isabelmarant.com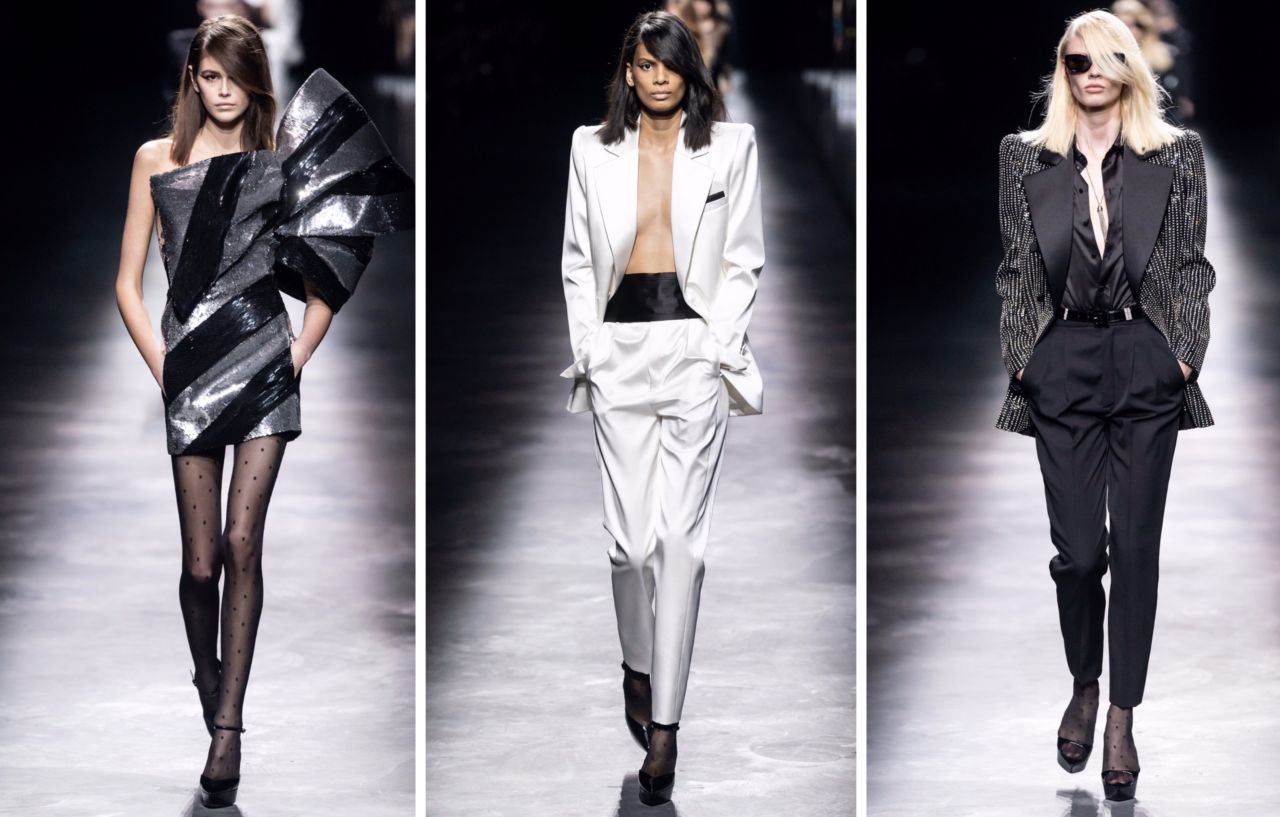 SAINT LAURENT
Nothing says the 80s more than exaggerated shoulder pads, high waisted pants and glitters all over an ensemble as imagined by fashion house Saint Laurent for its fall/winter 2019 collection. Key pieces, as shown on the photos, include the mini dress adorned by sparkling sequins and glitters that form the illusion of stripes accessorized by polka-dotted stockings and close strap sandals. Notable pieces are the pairs of sartorial pieces that feature shoulder pads and high-waisted trousers for more refined evening looks.
Saint Laurent Shoppes At Four Seasons, Shop 2850 & 2851, Level 2, Cotai, Macau, +853 2885 0606, www.ysl.com/hk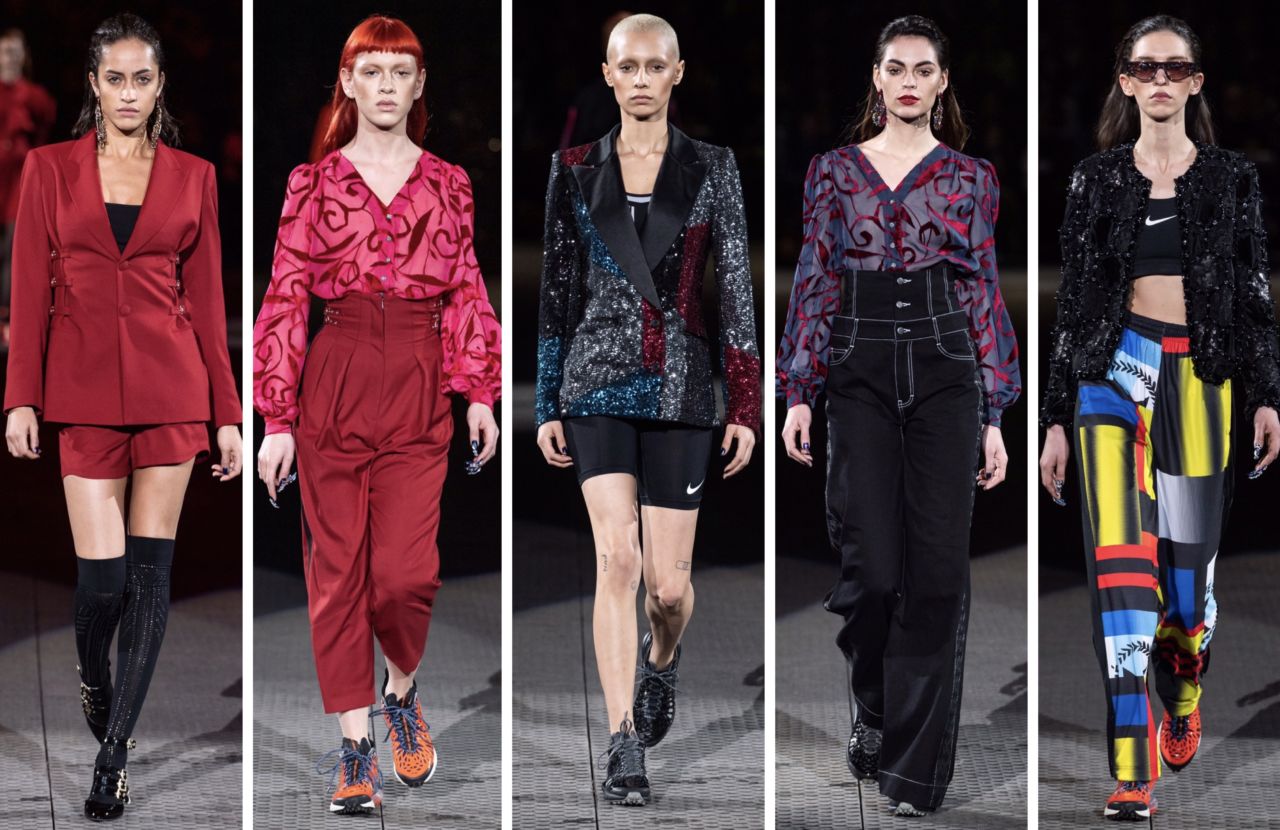 KOCHÉ
The 80s were the years where Princess Diana was the major fashion icon. From dresses, cycling shorts and high waisted pants, these fashion pieces defined that era, as seen in everyday photos of the late princess. For Koché's fall/winter 2019 collection, it celebrates the 80s fashion era by mixing streetwear and couture. The collection revolves around a number of bias-cut dresses embellished with feathers, lace, and sequins. The idea is to combine dressmaking techniques with the ease of activewear to soften the couture-like silhouettes and give them the everyday sensibility. To appeal to young shoppers, all outfits are accessorized with sneakers.
Koché www.koche.fr
Tags
Related Posts