This year, shopping online has become a norm for everyone instead of just an option or simply convenience. More customers have turned to e-commerce sites at the height of the pandemic. Add to cart is not just a trend nowadays but simply the way of life moving forward. Thankfully, we're spoiled for options when it comes to great brands at these online retail sites that cater to Macau customers. With easy payment methods and shipping options available to Macau, dressing up for every season is worry-free. Feel good with new fashion finds at these fantastic online stores that deliver to your doorstep. Happy shopping!
H&M
(See featured image)
H&M might be closing down hundreds of their stores globally but they're ramping up their digital capability to cater to customers during these challenging times. You'll find their online store and mobile application specifically for Hong Kong and Macau customers and it's all user-friendly. Trawl the page to find the latest trends when it comes to style and fashion. We love that they have a special page for exclusive online pieces and it's available all-year-round. There are constant sales and discount deals so make sure to bookmark the website below.
For more details, visit www2.hm.com/en_asia1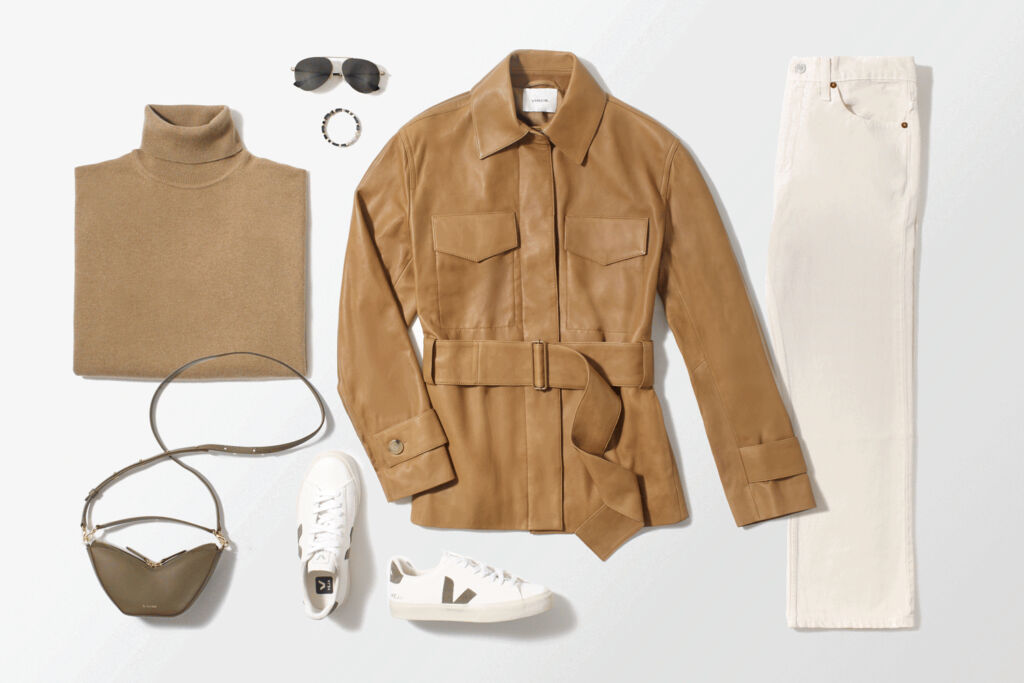 NET-A-PORTER
Net-a-porter has been at the forefront of online fashion. Delivering more than 800 of the world's most coveted designer brands, including Gucci, Chloe, Balenciaga, Saint Laurent, Isabel Marant, Prada, and Stella McCartney, this site is undoubtedly the world's premier luxury fashion destination. You'll find a stylish curation of products and content through its websites. They offer express worldwide shipping to more than 170 countries boasting a signature luxurious packaging and easy process in terms of purchase and returns. We love that they also have multi-lingual customer care and personal shopping teams that are available 24/7, 365 days a year!
For more details, visit www.net-a-porter.com
Net-a-Porter www.net-a-porter.com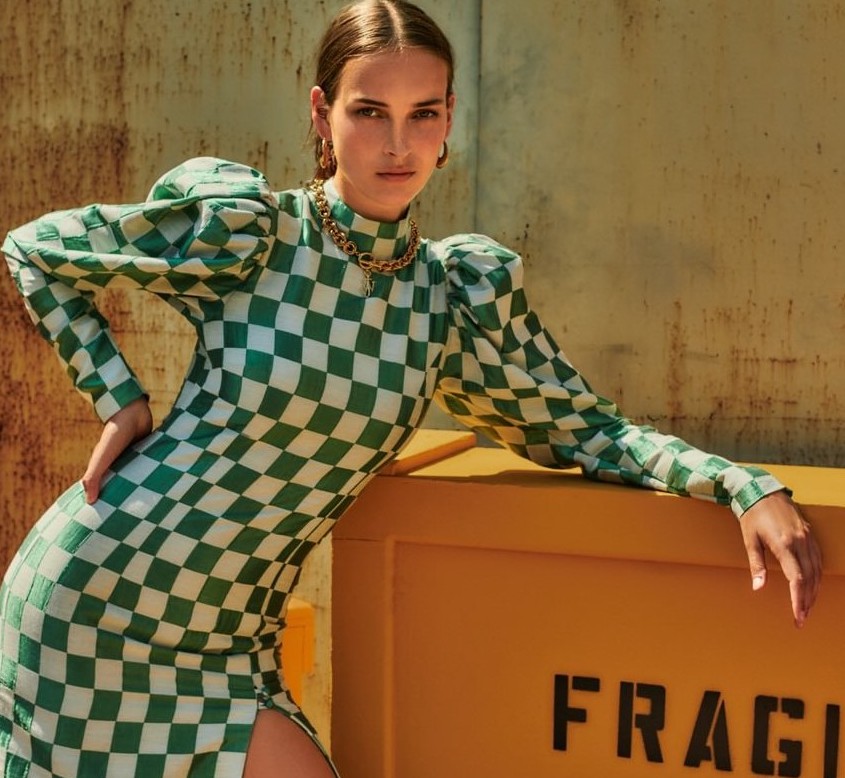 SHOPBOP
Another all-time fave of ours when it comes to shopping online is Shopbop. Their website presents a comprehensive, hand-picked collection of apparel and accessories from the fashion industry's best. Since its launch in 2000, it has evolved into one of the world's leading fashion authorities. They have unparalleled customer service combined with cutting-edge editorial lookbooks, innovative features, and exclusive collaborations with forward-minded brands. You're guaranteed to have a fun shopping experience at Shopbop so make sure to keep it in your bookmarks tab.
For more details, visit www.shopbop.com
Shopbop www.shopbop.com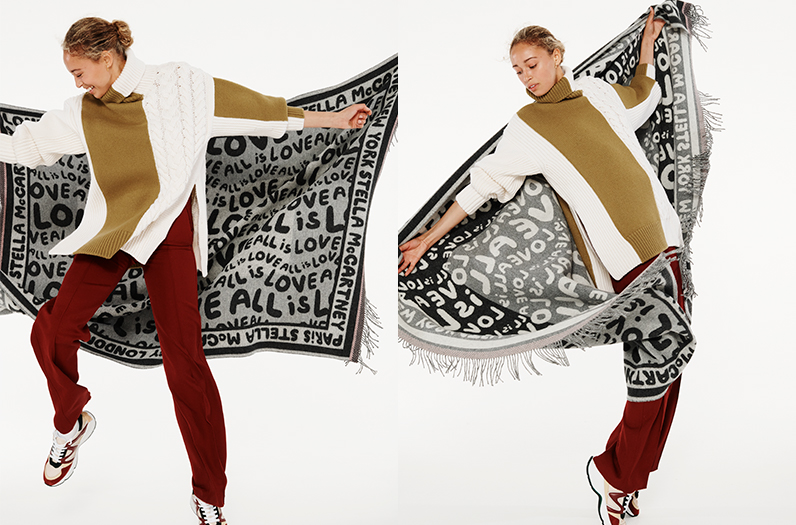 THE OUTNET
Launched in 2009, The Outnet is home to over 350 designer fashion brands. What we love about The Outnet the most is that they have exceptional prices of up to 70% off for excellent brands. If you're looking for unique pieces from high-end designer collaborations, you'll find it here. Limited-edition exclusives are also the reason why this shopping platform has risen in popularity throughout the years. With a local and tailored approach, the website also offers local language sites for all markets. You can shop across mobile, tablet, and desktop. They have express worldwide shipping to over 100 countries and customer care services in various languages.
For more details, visit www.theoutnet.com
The Outnet www.theoutnet.com
Tobi
Tobi is an online retailer based in Los Angeles that features a wide range of womenswear products that stay true to their Californian roots. For that reason, shoppers can always find a cute summer dress in fun colors, a party dress with bold details or cut, or a mini-skirt that can be dressed down or up depending on the occasion. If there's a fashion staple that will never go out of style in Macau, it would be an all-around party dress. With the festive season fast approaching, there are more reasons to hang out on the Tobi shopping page. It's important to note that shipping takes at least two weeks for parcels to arrive. Plan ahead and add to cart stat if you need to have a certain piece for your wardrobe.
For more details, visit www.tobi.com
Tobi www.tobi.com
Zalora
Zalora is Asia's leading online fashion destination with online stores available in multiple Asian countries including Hong Kong. Zalora Hong Kong features the latest fashion trends from local and international brands alike. If you're looking to shop for products from brands that are not available in Macau, there's a good chance that Zalora Hong Kong has them or something similar.
A few notable brands to check out are Missguided for cute cocktail dresses and party-wear; Dorothy Perkins for ready to wear pieces, daytime, and office wear; Call It Spring to spice up your wardrobe with the prettiest bags and sandals; Something Borrowed for trendy fashion pieces at really affordable prices; and Rubi for great value for money and quality footwear. The best thing about shopping in Zalora Hong Kong if you're from Hong Kong or Macau is that shipping is free if you purchase a total amount of HKD $200 or more. We also love the fast delivery service. Most of all, Zalora offers cash on delivery service, which means that even if you don't have a credit card, you can still shop online. If that isn't convenient enough then we don't know what is!
For more details, visit www.zalora.com
Zalora www.zalora.com
Farfetch
When it comes to designer labels, Macau undoubtedly has plenty to offer. But, what many do not realize is that the prices of designer products here are relatively more expensive than in Europe or the US, and they do not have the latest collections available. This is where Farfetch comes in.
As the term itself suggests, Farfetch is linked to multiple retailers globally giving customers the opportunity to shop the latest designer collections around the world without leaving the comfort of their homes. You may be in Macau but you can be shopping in a mall in Poland via the Farfetch mobile app. And the best thing about it is that if you are shopping from Farfetch affiliates from Europe or the UK, chances are you do not have to pay tax. Just like when you shop while traveling and refund your tax at the airport! So… what are you waiting for?
For more details, visit www.farfetch.com
Farfetch www.farfetch.com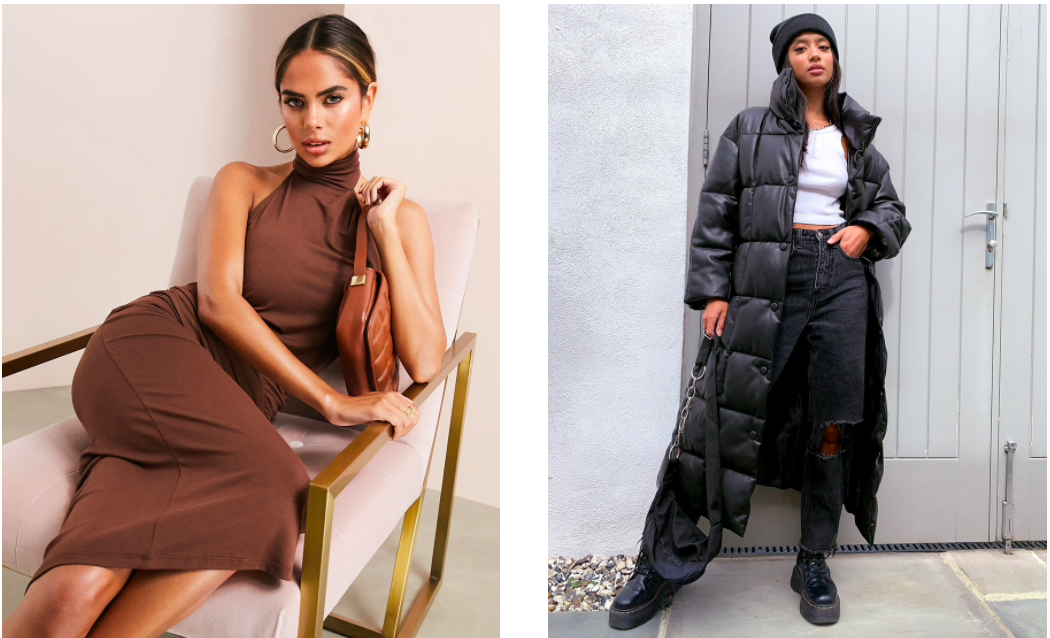 ASOS
Discerning fashionistas turn to Asos for all their stylish ensembles. It's a one-stop-shop for both men and women. You'll be able to buy the hottest trends with different price points for customers working on a budget. The site offers a comprehensive range of products available from low-end to high-end with seasonal sales that allow buyers to manage their fashion investments well. Asos customers are definitely provided with everything from basics to cutting-edge designs, classic to modern, ready-to-wear, and avant-garde. The options are endless that is why this page is a must-save even if it's just checking the site daily for the latest trends and outfit ideas.
For more details, visit www.asos.com
Asos www.asos.com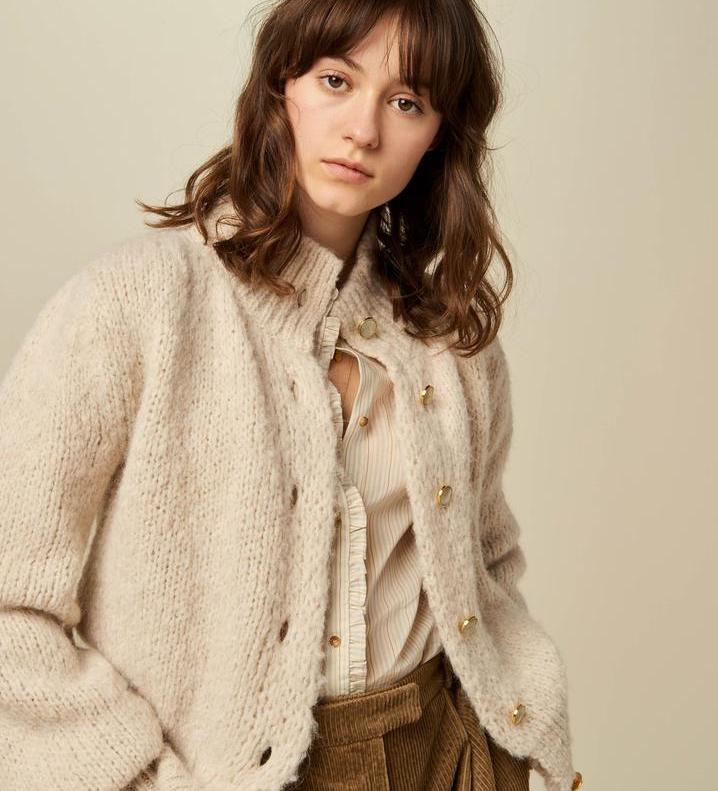 Kapok 
Kapok sells everything you need in life divided into all kinds of categories. Think of it as an online version of a department store. From fashion, beauty, food, accessories, books, and more, you'll find possibly everything you need for every day at this shopping spot. You'll discover stylish clothes here that are not just trendy but something that lasts for a few years. Frenchman Arnault Castel founded Kapok in 2006 and has certainly flourished when it comes to fashion and design in the retail scene of the region. This homegrown brand takes pride in its product selection offering customers a unique experience when it comes to shopping for style.
You can purchase online at www.ka-pok.com
Kapok 3 Sun Street, Wan Chai, Hong Kong, +852 2520 0114, www.ka-pok.com
Also read: The Chronicles of Kapok – Business Insights With Arnault Castel
NORDSTROM
Gone are the days when you need to travel just to shop for specific brands. You can definitely shop at Nordstrom and have it shipped to Macau.  The American luxury department store chain is made available to Asia with just a click. You'll find a stylish repertoire of clothing, footwear, handbags, jewelry, accessories, cosmetics, and fragrances all in one spot for all your OOTDs. You can browse top designs as worn by A-listers at this prominent fashion retailer's website and actually wear them for your next soiree, meeting, or outing.
For more details, visit www.nordstrom.com
Nordstrom www.nordstrom.com
GAP
Gap might be an American brand but it's immensely popular in Asia. Founded in 1969 with a simple idea focused on comfy jeans, it has evolved into a worldwide clothing and accessories retailer through the years. The Gap might have originally targeted the younger generation when it opened, but today, classic style for various age groups dominate the ethos of the brand. Explore the coolest way to update your wardrobe through all seasons at Gap. Find casual basics and effortless styles for everyone in the family at their online website.
For more details, visit www.gap.hk
Gap www.gap.hk
LANE CRAWFORD
One of our all-time favorites at Macau Lifestyle HQ is Lane Crawford. This online shopping mecca features a spectacular variety of top fashion brands around the world. Lane Crawford hits all the right spots between high-street and luxury. We also give it a thumbs up for offering beautifully made items at various accessible price points. This brand might be based in Hong Kong and China but it possesses a truly global perspective when it comes to fashion. You'll find expertly curated collections across international womenswear, menswear, shoes and accessories, jewelry, beauty, and home and lifestyle.
For more details, visit www.lanecrawford.com
Lane Crawford www.lanecrawford.com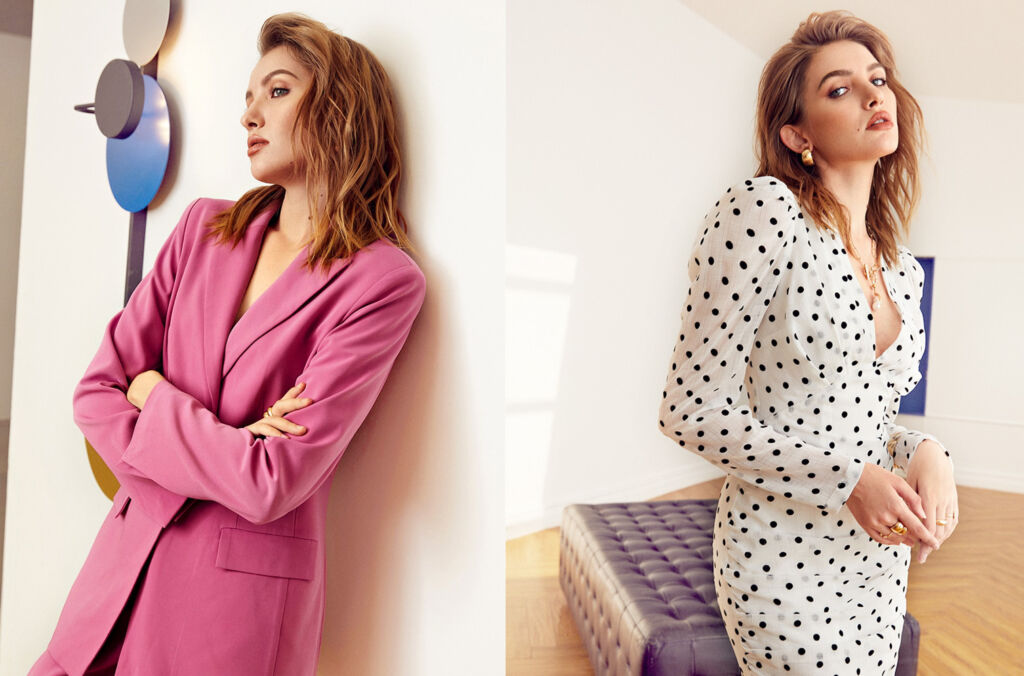 SHEIN
Fast fashion takes on an entirely different meaning with global brand Shein. The company mainly focuses on womenswear, but it also offers men's apparel, children's clothes, accessories, shoes, bags, and other fashion items. Launched in 2008, Shein enjoys a lofty position in the retail world with shipments that cover more than 220 countries and regions around the globe. The brand highlights affordable style offering customers plenty of options to choose from. The products are well curated in line with the latest fashion trends in the market. Looking for boho dresses and graphic tees or patterned blouses and chic swimwear? Shein is the ultimate site for the modern yet practical fashionista.
For more details, visit www.shein.com
Shein www.shein.com
This article was originally written by Carla Florendo in August 2017 and updated by Macau Lifestyle in October 2020.
Tags