The new generation of fashionistas first saw the color block trend in 2010 and 2011, before seeing it only in photos from the 60s and 70s. After being on hiatus for quite a while now, it is back since last year with a modern and fresh twist. Continuing its influence on the luxury, premium and mass-market brands, tons of fashion enthusiasts and influencers have been strutting this color mixing trend with shades that are opposite on the color wheel, both on and off the runways.
Think bold blues paired with eye-catching oranges or monochromatic pairings like lavender to violet and everything in between. And it's not just wardrobe staples like dresses and sweaters–winter accessories like gloves, scarves, and hats from some of our favorite retailers are also featuring the color block look. Read on to see some of the top color-blocked items to rock in the Fall/Winter 2019 season.

LACOSTE
As an established French brand, Lacoste has long been competing with more well-known sports brands and it continues to be undisputed with its tennis roots-inspired garments. Undeniably one of the most recognizable fashion logos, its crocodile logo goes way back to its founder's monicker. For its Fall 2019 collection, key pieces revolve around oversized macs with attachable additions, bisected knit dresses, plissé-panel-appendix pants, and many other tricky pieces. Too risky of a move for a sports staple brand that focuses on simple one tone clothes, however, it showcases the flexibility of the brand that it can compete with the rising trend that is color blocking. Some of the standouts from the collection are the long plissé nylon skirts under oversize pouch-pocket track tops, the pique paneled sweatshirts and deconstructed oversized croc logos on cricket sweaters.
Lacoste Shoppes at Venetian, shop 104, Gondola Street, Level 3, Cotai Strip, Macau, +853 2882 8450, www.lacoste.com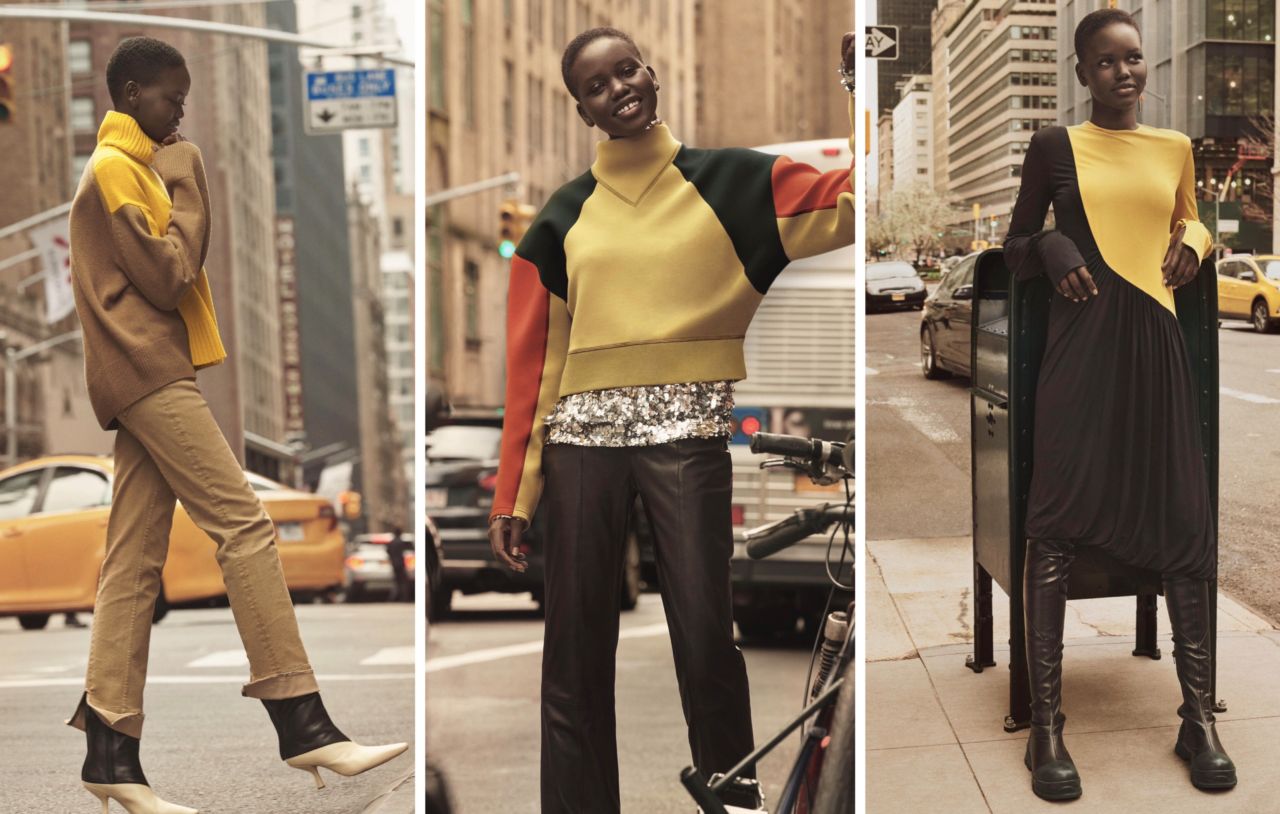 H&M
For its Fall/Winter 2019 collection, H&M gets inspiration from the bustling New York City. Named as Magical Realism, clothes are infused with the dramatic mood of feminine spirituality. The collection comprises of a combination of sharp tailoring, silken dresses, and heritage knitwear. Key pieces include the strong-shouldered Italian wool coat, the tailored wool suit with its nipped-in waist, tailored leather trousers, protective padded down nylon outerwear, elegant cotton and viscose blouses, bi-colour knee-high boots and fly-in-the-wind, recycled polyester dresses. A punchy color palette of autumnal browns and mossy greens is offset by pops of tomato red and acidic yellow, alongside whimsical bespoke prints inspired by magnetic fields. Designed to be versatile and timeless, the collection gives female power-dressing a game-changing makeover for a new era of confident women. Aside from the clash of colors that result in the color blocking effect, the collection also translates a mix of classic shapes with more avant-garde pieces.
H&M Shoppes at Venetian, Shop 205, Grand Canal Street, Level 3, Cotai Strip, Macau, +853 2882 8670, www.hm.com/mo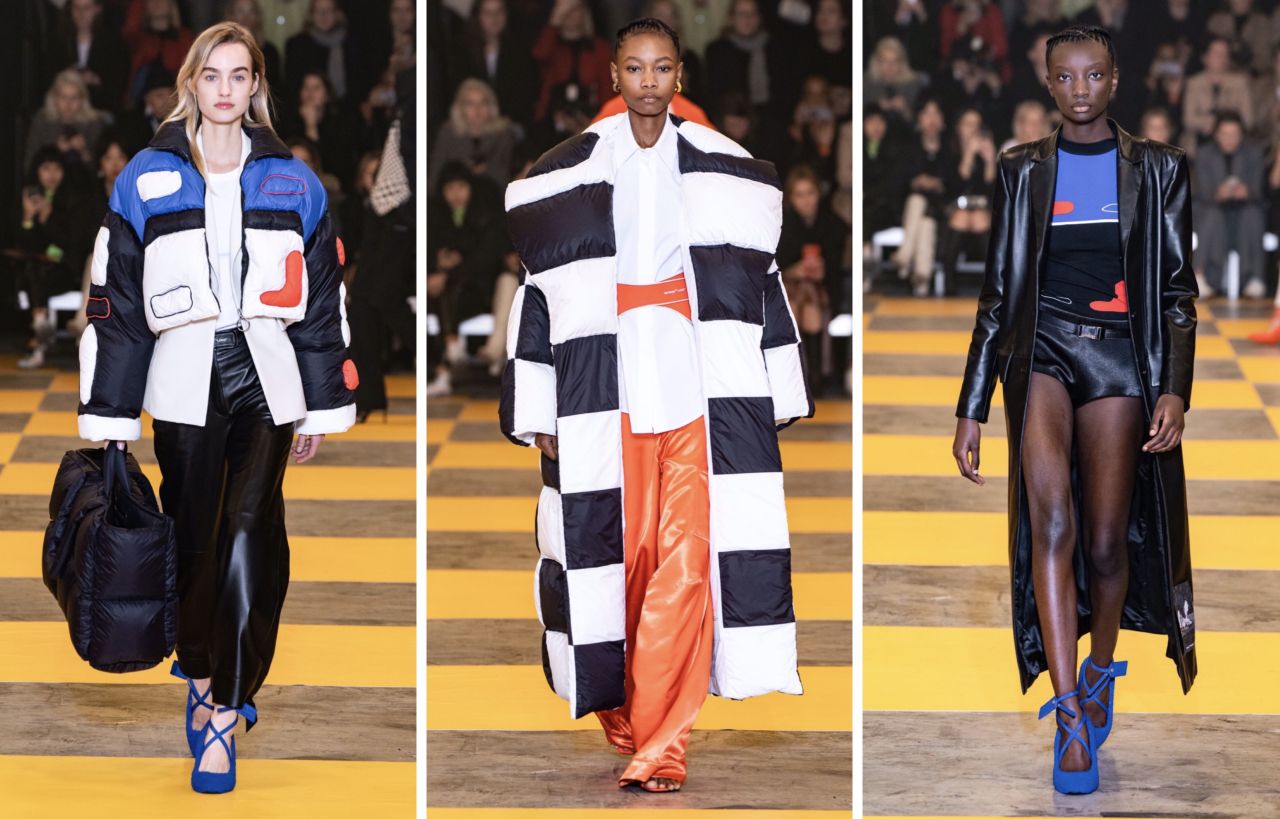 OFF-WHITE
Evidently taking inspirations from the theme of crash derby race car culture, Virgil Abloh's take on color-blocking is spotless as seen on the Fall 2019 collection of Off-White. The idea is to present an empowered woman who wants to dress in a feminine but chic way. Wrapped in the main idea of glamour and sexiness, the collection is all about volumes and strong-shouldered tailoring as designed through the brand's giant A-line puffer coats and slick leather tailoring. There are a couple of day "suits" the Off-White way, such as the long coats with matching shorts.  The draped, wrapped, asymmetrical dresses–shapes inspired by twisted car-crash sculptures–were cut from material that's native to Off-White, like hoodie and T-shirt fabric. Very couture-like but still wearable.
Off-White The Promenade Shops, Shop 1054A, Level 1, Cotai, Macau, +853 2857 6665, www.off—white.com/en/AR
Tags
Related Posts