Retykle is a unique company that is all about recycling your tyke's clothing (hence the name). They are passionate about making a positive impact on the environment, community and the lives of parents and their children. Retykle can arrange pick-ups after children have finished with their designer clothes and had a closet clean-out. Getting paid in the process means going shopping for clothes after the tykes have outgrown their old ones. We met up with the brains behind it, Sarah Garner, to find out how she came up with the concept and what it's like running a children's clothing recycling company.
Can you tell us a little bit about yourself, how you came to be living in Hong Kong and how you started in the world of fashion?
I was born into a very creative family in in Toronto, Canada. Fashion pulsed through my veins from a young age as a result of my surroundings. As a teenager, my first job was working on the sales floor at Club Monaco. I always loved clothing and the personal expression it enabled. A chance discussion with a family friend who worked at Federated Department Stores led me to choose my university major, Economics and Commerce, which was a prerequisite for their junior buying program in New York City. I worked for Bloomingdale's in their buying program prior to graduating and chose my career path. From there, I worked for Holt Renfrew, Canada's top luxury department store as a Buyer. Canada is a very conservative fashion market and I was craving a personal and professional adventure. I was seeking somewhere that was both unfamiliar culturally and offered a good career opportunity. China was of most interest because of the explosive growth and appetite for luxury fashion, and Hong Kong was most accessible. I moved with three suitcases more than ten years ago without a job, but full of ambition. I worked for Lane Crawford as their Women's Buyer for a few years, followed by Global Planning at DFS and then Head of Product Development, Visual Merchandising, Planning and Buying at Shanghai Tang.
What inspired you to create Retykle?
After more than a decade working on the front line of luxury fashion, I grew disenchanted and felt that my career choice, which I had loved for many years, left my tank empty on purpose. I turned down potential career advancement opportunities when I became pregnant with my first child. I wanted some time to become a mother and embrace that experience fully. Shortly after having my son, a friend gave me a large amount of high-end hand me downs. The value to me was extremely high but not all the items suited our taste or the season my child would be growing in. However, many were perfect and my son was clothed for practically the first year of his life from her generosity. I felt indebted to her so I attributed a secondhand value to each item and gave her a gift certificate to one of her favorite children stores as gratitude. From that experience, the seeds for Retykle were born – I saw a perpetual problem for parents of how to cycle through the piles and piles of outgrown high-quality clothes that still had lots of life to give, and the parents who would be happy recipients of these. The matching process was cumbersome and often encountered mismatch issues with hand me downs and huge hassles associated with classifieds or Facebook groups. If we could solve this problem, we could create a sustainable fashion loop. I had a desire to put my experience to better use – a side of fashion that was part of the solution rather than part of the problem. We're passionate about making a positive impact on the environment, community and parents' lives. The plan for Retykle was hatched quickly but it took over a year to launch. In fact, it took until two months before my second child was born! Not ideal timing but it never is as a mom.
How did you come up with the name? Was it hard to find one? Is there a story behind it?
I really struggled with the naming process. It doesn't feel like a fully realized business plan until you have a name and I hatched many terrible options. Then one day, we were walking down the street as a family and my husband blurted it out. Retykle = Recycle + Tyke (meaning child) mashup. It didn't take any deliberation after he first spoke the word. It just felt right. As native English speakers, we're very familiar with the word tyke but it's less well known for non-native English speakers so it takes some explanation but once someone gets it, it's easy to remember.
How does Retykle work and how can parents in Macau get involved?
Retykle allows parents to clean out their kids closets without any hassle. Simply review our ABC standards – Age, Brands and Condition. Age is 0-12, Brands we accept are plentiful (we accept over 1000 different ones), and Condition we accept clothes ranges from gently used to new with tags – we expect all items for resale to be put in a bag. We are currently offering free pick-ups or from anywhere on Hong Kong Island, even the Macau ferry pier on the Hong Kong side! You can book a free pick up and enter your preferred meeting points. Alternatively, our users can mail items to our warehouse in Hong Kong. We do all the work to resell the items and you simply receive cash each time one of your items sells. We offer cash via PayPal or bank transfers (50% commission) or credit payments (55% commission). For shoppers, we charge a flat rate of $25 USD for shipping to Macau and we offer an easy online shopping experience with live customer support. Products are 50-90% off their original retail prices.
What have been the biggest challenges/lessons of running your own business?
A strong team is essential to accomplishing our ambitions and we have tight start up budgets. I've made it a priority to have unconventional hiring practices and work arrangements to ensure that we have a stellar team assembled by offering flexibility. I also find it difficult being essentially non-technical. If I could turn back time, I would have learned to code. If you love what you're building, you won't run out of stamina. It's important to build a product or service that you feel passionate about so that you don't lose interest along the journey. I feel proud of what we're building and I love that we're benefiting parents today and the environment we'll leave behind for our kids.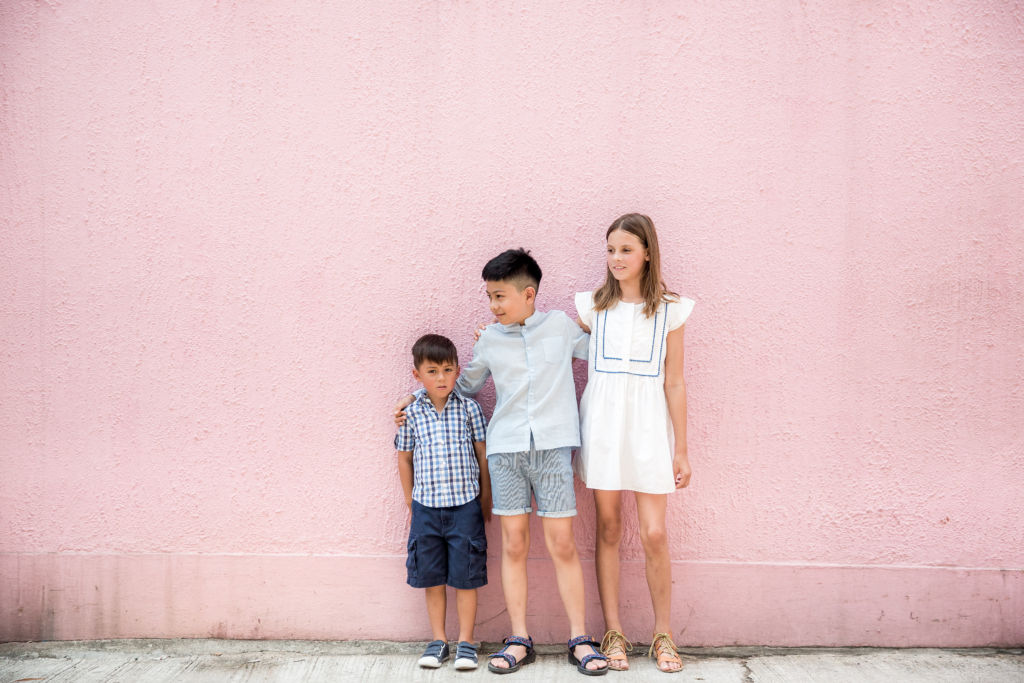 What are the best things about running your own business/being an entrepreneur?
I love the speed at which ideas can be implemented when running your own business. I'm used to slogging through corporate decision-making and stymied creativity. It's liberating to be able to test creative ideas quickly. We're in a constant state of idea generation – test, analyze, respond.
What is your vision for the business/site over the next couple of years?
We will open Retykle warehouses in more cities across the region to process inventory in more locations and grow our reach. We will continue exploring new product categories and new ways to increase the ability for parents to keep their high quality outgrown items in circulation and out of landfills.
You recently had a spot at RISE. How was the experience and how important is it to stay updated and ahead of trends in the tech sphere?
RISE was a great experience for us. We've achieved market validation and are in our rapid growth phase, meaning that we're actively seeking new eyes on our business. We were approached by investors from all over the world, we had media contacts, and been approached by complementary start-up businesses and tech talents. All of which were valuable and gave us an opportunity to hear questions and feedback at a rapid fire pace. It's important for us to stay attuned to trends in retail and tech so that we can continue to iterate and evolve to offer the best possible service to our customers.
Lastly, How do you balance your work life, mum life and wife life? Any tips you can share?
I find it a challenge to keep everything in perfect balance because I always want to give more time to each area. I try to shift into each zone with my full attention as much as possible. While at work, I don't spend the day checking in on the kids or watching videos of them. I work. When I'm with my kids or husband, I do my best to give them my undivided focus and attention by switching off work. What works best for me is not blurring the time zones and sticking to what's in front of me.
To learn more about Retykle please visit their website, retykle.com or follow them on Instagram: @retykle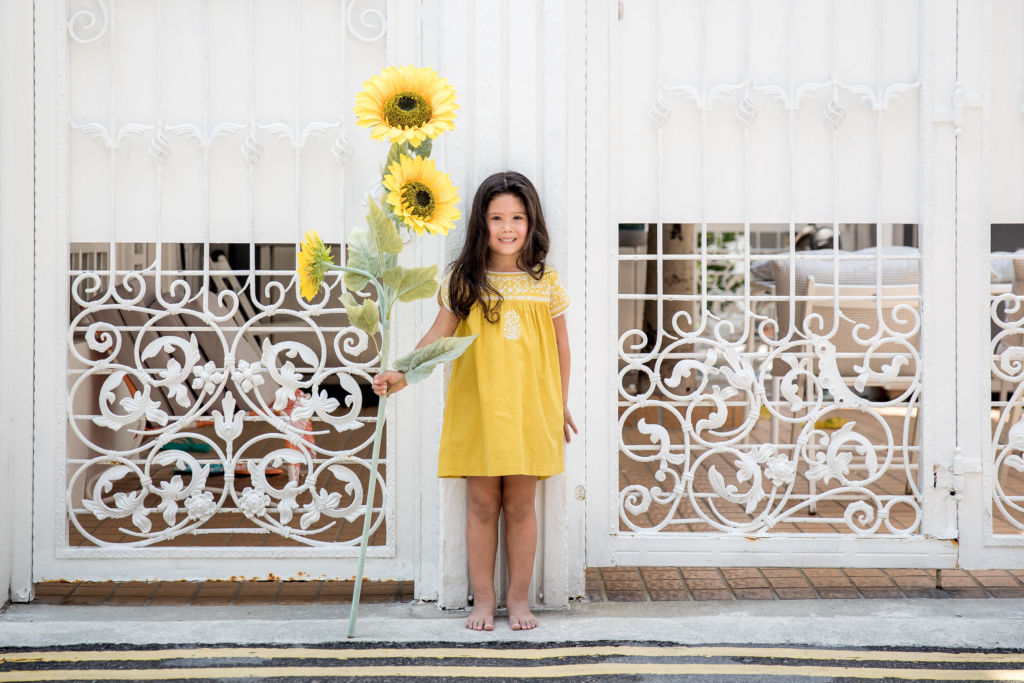 Tags
Related Posts