Name: Iris Cressa Sabornido
Age: 29
Nationality: Filipino
Instagram: @iceecrazie
Our special feature Macau Street Style to highlight Macau fashion—follow our Instagram @macaustreetstyle for daily inspiration!
What does the word "fashion" mean to you?
Fashion is an experiment of self-expression. It helps you define your identity and reveal your unique personality through your sense of style.
How would you describe your personal style?
Laid back and versatile.
How do you get your daily dose of fashion information?
Through social media. The Internet is the platform for everything.
Does fashion allow people to express their individuality or does it force people to conform?
It really depends on the person and how he/she allows himself/herself to be influenced by society. As for me, I do get some ideas from different fashion experts but I see to it that I don't compromise my personal style.
Does the media (or the fashion industry) play some role in creating or continuing stereotypes?
Yes, definitely. Because what we see on the internet is more likely to be appealing to us. What is pleasing to the eyes as per portrayal by the media is what we think is sellable. That's what we call 'trend'.
How does Macau inspire the way you dress?
What is good in living in Macau is that people are more diverse and accepting. So I can wear whatever I want, whenever I want.
What do you think of Macau's fashion scene? How can it be improved?
I think people here are bolder and experimental. They should invest more on durable clothing for a 'mix and match' styling in the future.
What's your go-to outfit when you don't know what to wear?
A pair of shorts, t-shirt, flip flops.
What is your favorite place to shop in Macau?
H&M and Bershka.
Who takes photos of your outfits?
Adi Lim, my boyfriend. His hobby is photography.
How much attention do you pay to fashion in terms of trends in the way you dress?
I don't usually follow trends. Comfort is my number one priority. It helps you boost your confidence.
Which social media platform are you most active on? Why?
Instagram—because everything is there, fashion, travel, food and even the latest news.
Which celebrities have the best style to you?
Gigi Hadid because she can pull off every look she wears.
How can Macau improve its fashion scene?
Give opportunities to local designers by showcasing their work. Because I think these people are knowledgeable enough to give Macau a more defined fashion identity.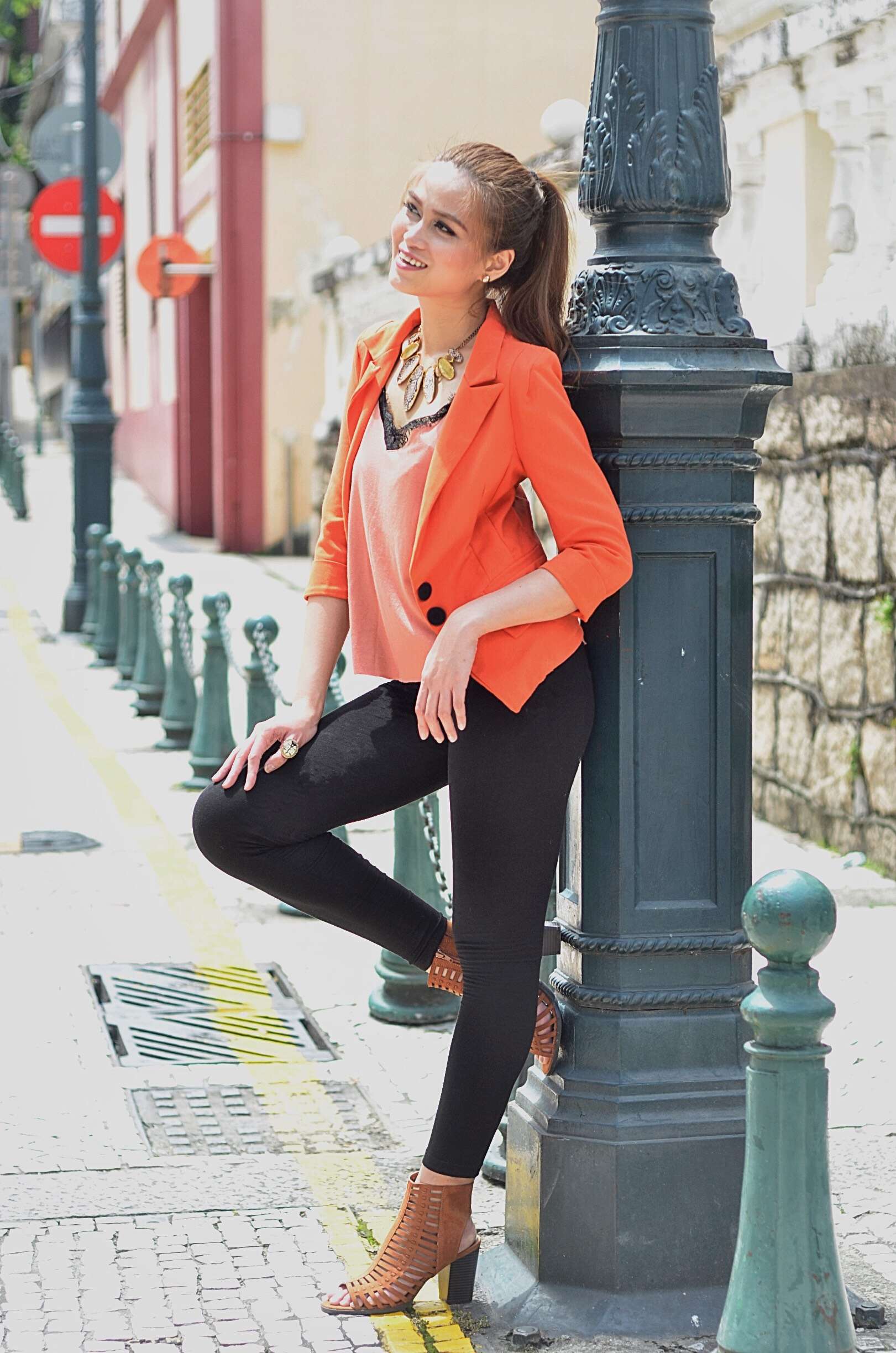 Tags