Name: Jordan Hodges
Age: 20
Nationality: Australian
Instagram: @jordhodges
Our special feature Macau Street Style highlights Macau fashion—follow us on Instagram @macaustreetstyle for your dose of daily inspiration.
---
How does Macau inspire the way you dress?
Macau is such a mysterious city and I think that's what inspires the way I dress here the most. Coming here from Sydney, Australia was such a change of scenery and I have found myself really gravitating towards streetwear, darker colors and a more neutral pallet whilst living here. There's something about the streets in Macau that makes you feel like they have a story to tell – it makes you want to know more about Macau and the people who live here; I think that is reflected in the way it makes me want to dress.
Where is your 'go-to-shoot' area?
Macau is full of great places to shoot. A few places I love to shoot at are:
Macau Tower: It has a beautiful concrete area behind it, right near the water.
Tip: this location is best around 4:00pm during golden hour.
Taipa: It is full of really great feature walls. There is always a brilliant pastel pink, bright white, washed blue or faded yellow, tiled wall to shoot in front of which really helps when building a color scheme for your Instagram feed. Tip: shoot here anytime from 12pm-3pm. The Parisian: I also love to shoot at Parisian Macau as the bright colors really work for my feed. The pool area is so stunning to shoot at.
Tip: 10:00am on a clear day or at sunrise is the best time to shoot here.
How can one stand out in Macau's fashion scene?
I think the best way to stand out in Macau's fashion scene is by just being yourself. For me, fashion is an extension of how I feel or how I want to feel.
How would you describe your personal style?
I would say my personal style ranges from 90s vintage/norm-core to modern streetwear and sometimes a little bit OTT. I love military silhouettes mixed with modern streetwear, I wish I owned the whole men's wardrobe from the television show 'Friends' and I'm super into subtle details and accessorising like using a shoelace as a belt, roll necks under oversized business shirts, a unique pair of sunglasses, vintage washes, and layers, layers, layers.
What makes a good fashion photo?
A few things I consider when shooting for fashion posts are:
Know your body and angles: The way you pose can really help to feature your outfit in the best way possible. For example; if it's your pants that you want to be the feature, perhaps try crouching with one leg towards the camera to give the pants focus in the image. Always remember, whatever is closest to the camera will appear bigger.
Location: Always aim to choose a location that matches your outfit so that the image is aesthetically cohesive.
Lighting: The time of the day and weather conditions will make a difference to the light and the location. Think about this and plan ahead to help you to get the best shot possible, saving time in the editing process.
How do you plan your outfits for the week?
Unless I am traveling overseas or need to wake up early the next day I generally don't plan my outfits. I will usually gravitate towards a specific item of clothing that matches my mood that day and base my outfit around that item. For me, the best way to organize an outfit is by trying different options on and seeing what feels best for me and works best with my body type.
What is your go-to outfit when you don't know what to wear?
My go-to outfit would have to be black jeans ripped at the knees, a vintage tee, an oversized blue denim jacket, and either my black, old school vans or my black converse x comme des garçons all-stars.
Who helps you take your photos?
Generally, I will take all my photos myself using my tripod. But if I am out with friends and we walk by a cool location I will just ask one of them to take the photo for me.
How do you stay updated with fashion trends?
I love to use Pinterest to get inspiration for my outfits. I usually look for really OTT, unique editorials and try to edit them down to an everyday look. I also enjoy looking through street style looks and picking up details that I can incorporate into my personal style. I also have a huge appreciation for print. So I can never go past a good, hard copy magazine for all my fashion trend updates. I choose print over digital, 100%.
Who is your favorite fashion designer and why?
This is a tough one. Growing up I was always heavily inspired by Alexander McQueen just because his designs were so unique and he was doing something different. I'm also a huge fan of Vivienne Westwood because she was so outspoken and just did whatever she wanted. In the way of modern designers, I have a real appreciation for Kanye West, Gosha Rubchinskiy, Virgil Abloh, Jeremy Scott and Demna Gvasalia – they are all killing the streetwear game.
How can Macau improve its local fashion scene?
I would love to see more small, independent menswear/unisex brands like I.N.K Macau emerging here. Macau is pretty rad when it comes to fashion and has the potential to be well known for its fashion culture but for this to happen I think we need to see more small brands emerging. I would also love to see the development of a bigger fashion community – somewhere where creatives can support each other and create a retail environment to share their work with the public, away from all the big, unaffordable luxury brand stores that Macau is so saturated with.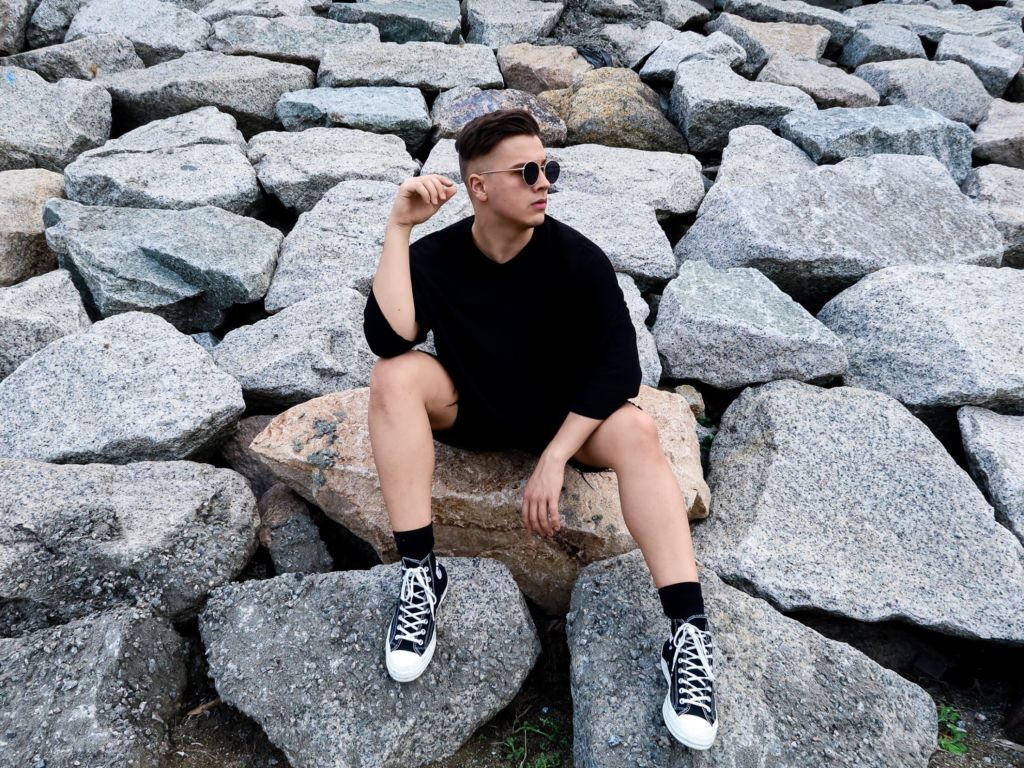 Tags