Name: Joseph Temporal
Nationality: Filipino
Instagram: @jongskee
Our special feature Macau Street Style to highlight Macau fashion—follow our Instagram @macaustreetstyle for daily inspiration!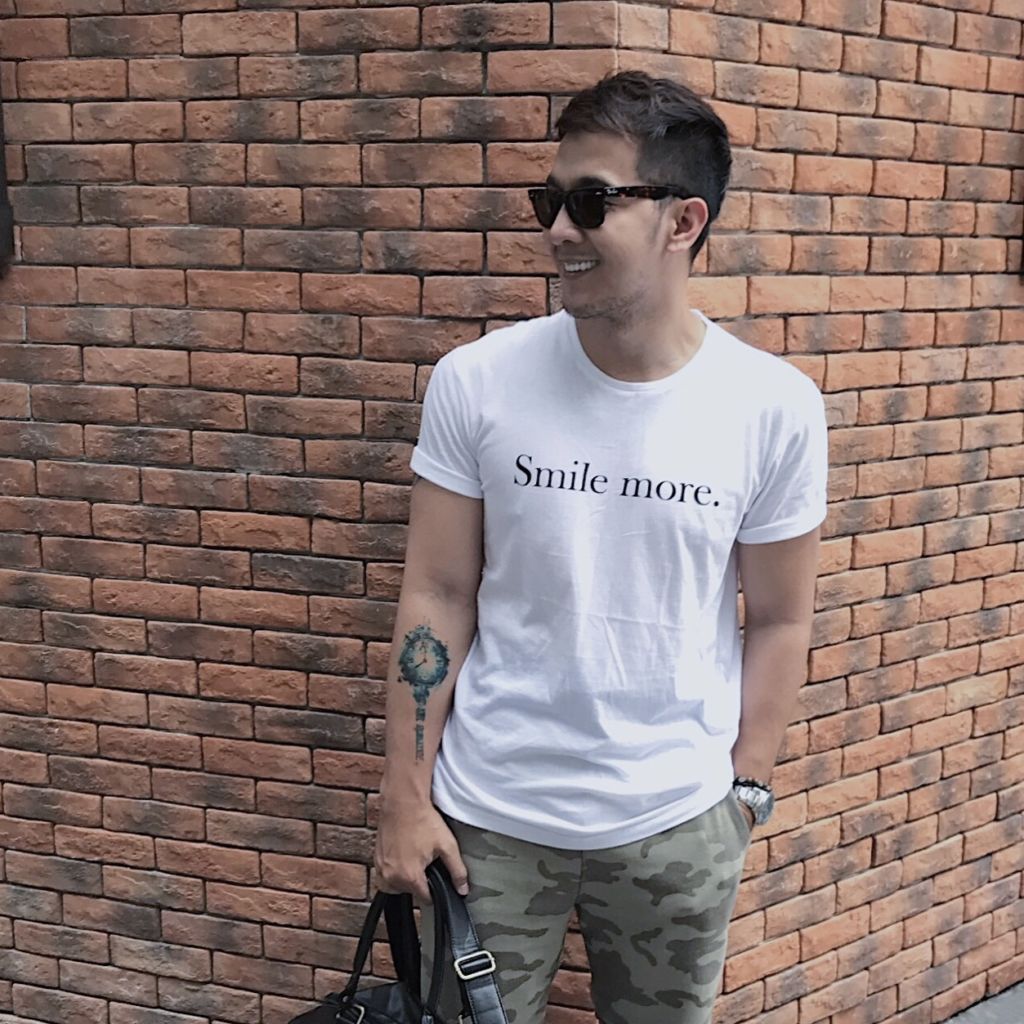 What does the word "fashion" mean to you?
Fashion for me means being true to your self, loving what you like. It is the expression of yourself without any hesitation of what you are going to wear as long as you are comfortable and happy.
How much attention do you pay to fashion in terms of trends in the way you dress?
I am a minimalist person so I like plain and simple. I believe it's the safest but you still look fashionable and smart.
When you read a newspaper, do you read the fashion pages? If so, what sort of information do they usually provide?
Yes, I do, I like reading information that has good news about lifestyle and fashion.
Does fashion allow people to express their individuality or does it force people to conform?
Fashion is about expressing who you are and what you like. But nowadays because of social media and artists, their way of fashion is very influential. Many millennials try to copy their image even if it doesn't look good for them.
Does the media (or the fashion industry) play some role in creating or continuing stereotypes?
I believe media has a big impact on how people dress now. As I mentioned, teens/millennials want to be in so they buy the same dress as what their idols are wearing. But there is still a fashion industry which continues to create simpler but fashionable clothes. It will always depend on the person's fashion.
How does Macau inspire the way you dress?
The Philippines is a tropical country and the moment I came here I really had a hard time to adjust [laughs]. So I decided to look for some fashion magazines that will help me get some ideas on what are the best outfits for winter. And now its summer here so I guess I can now feel a bit of the Philippines [laughs]. With regards to the outfit I just wear plain and simple shirts—I think it's the best outfit to wear for summer.
Do you think that being a fashion model would be an interesting life? Would you like to be one?
I've been doing modeling way back since 2003 oh god so long time ago haha. But I realized I am too short (by the way I'm 180 cm) so I tried commercial and print advertising then after which I thought that being a model is not what I like, so I became a hotelier. That is my regular job aside from singing and hosting (gig during the weekend).
What is in fashion for women/men this year?
This year fashion is more exciting, especially old fashion styles are dominating again. So there are more twists of styles.
How has fashion brought a change in your life?
When I started my career in hosting and singing (way back in 2007 in the Philippines-local show) I started to be more fashionable and very conscious. Mixing and matching colors are very important and the style should be fashionable. By then I can say that fashion changes my life in a good way.
Which social media platform are you most active on?
I am very active on Facebook and Instagram these two are very influential for me—uninstall everything but not these [laughs].
Which celebrities have the best style to you?
Oh, honestly I don't have any celebrity icon when it comes to fashion.
What are you currently following in the fashion industry (brand, news, model career, etc.)?
Basically the brand, lifestyle and new style.
Tags