I consider myself a Resortist, I enjoy traveling to places where I can get pampered, get spa treatments, lounge by the pool, and find great food and drinks. However, I am an explorer at heart and I like to learn about the local culture, discover the places I visit, and get out of my comfort zone by trying new foods and blending with the locals. I fell in love with Da Nang because you can do all that and much more! It is the perfect destination for beach and resort lovers, but it also has a fascinating culture and great food everywhere you go… and the best part is how easy it is to get there! There are direct flights from Macau to Da Nang, with travel time under two hours. Just process a visa online and get it upon arrival—it can't get any easier than that!
Background
Da Nang is a diverse destination, offering mountains, beautiful sandy beaches, great food and lots of heritage. It has Chinese and French influences from its distinct past, resulting in a unique tourist destination. If you want to take it all in, I recommend enjoying the resort life, but also venturing out for some local experiences. Da Nang is fun and diverse, and there are many other places to explore nearby, like the Hai-Van mountain pass and Hoi An—a Unesco World Heritage Site—only 30 minutes away. Eat, shop, learn some history, and even learn how to cook local food (don't miss the upcoming article about Hoi-An, a jewel town to explore).
Back to our beach trip, Da Nang is one of the major port cities and the largest one in Central Vietnam. It is located on the coast of the South China Sea, at the opening of the Han River. It has spectacular countryside landscapes and beautiful golden sand beaches. The airport is located two kilometers from the city center, and it takes only 15-20 minutes to get to a beach resort. The coastline stretches approximately 30 kilometers and you can enjoy many water sport activities like water skiing, yachting, surfing and more.
Where to Stay
There are many beautiful hotels at great rates conveniently located near the beach and shopping venues. There are a range of options, from backpacker hostels and budget hotels to luxurious resorts and beautiful beachfront villas. If you want a villa experience, I recommend Fusion Maia (closer to Hoi An), The Ocean Villas, or The VinPearl DaNang Villas. For a five-star experience, you can stay at the InterContinental Sun Peninsula Resort or The Four Seasons. I love staying at the Pullman Resort, with a great beachfront location, spacious villas and hotel rooms, a succulent breakfast buffet, and a fun cocktail program featuring molecular mixology. I was impressed by their liquid nitrogen ice cream, made tableside and absolutely delicious!
Fusion Maia Da Nang Võ Nguyễn Giáp Street, Khue My Ward, Ngu Hanh Son District, Da Nang, +84 236 3967 999, maiadanang.fusion-resorts.com
Pullman Da Nang Beach Resort 101 Nguyen Giap street, Khue My Ward, Da Nang, +84 236 3958 888, www.pullman-danang.com
InterContinental Da Nang Sun Peninsula Resort Bai Bac, Son Tra Peninsula, Da Nang, +84 236 393 8888, www.danang.intercontinental.com
What to Do
The best way to get around the city is by motorbike or taxi, but it is pedestrian friendly. The harbor is beautiful at night and you might enjoy seeing the bridges over the Han river. A nice one is the Dragon Bridge, an ingenious and free attraction. People gather on the weekends to enjoy the dragon's fire-breathing and water show. It gets crowded, but you can walk around the esplanade and find a cool place to hang out like a local.
I love relaxing by the ocean, so my favorite thing to do is to spend a day on the beach. I recommend Non-Nuoc Beach, which was voted by a Forbes Magazine poll as the 6th most beautiful beach. There are small restaurants and shops close by, so you can spend a full day enjoying the clear waters and white, clean sand.
A nice place to visit is the Lady Buddha, you can see her from most of the beaches, but it is worth the trip. This beautiful giant Buddha statue sits on a mountain overlooking DaNang. Travel time is 20-25 minutes, but the drive is pleasant, entrance is free, and the view is impressive.
If you like mountains, take an afternoon or early morning to visit the Marble Mountains, with beautiful views, caves, and tunnels to explore, and marble carvings and statues all around. There are some temples in the mountains, so if you are lucky you can hear some Buddhist chanting. Beware of the heat in the middle of the day and the abundant sellers, who can be very insisting and intimidating when offering expensive marble souvenirs.
Lady Buddha Da Nang Linh Ung Pagoda, Hoang Sa Street, Son Tra Peninsula, Da Nang, ladybuddha.org
Where to Eat
Vietnamese food is absolutely delicious, fragrant, rich in seasoning, and very fresh. Try Bo Pho, a sweet-savory soup with veggies and beef, or Quang noodles, a dish made with noodles, herbs, broth and your choice of meat. You will find lots of culinary variety and unique flavors to try. Because of the seaside location, seafood is on many restaurant menus. You can find good food everywhere and it is rather cheap. I highly recommend drinking Vietnamese coffee (Ca Phe Sua Da) made with finely ground dark roast coffee, brewed with a small metal French drip filter into a cup with lots of sweetened condensed milk, stirred, and served over ice. The best way to cool off and start your day!
Don't be afraid to venture out to a local's spot. There are plenty of seafood shacks along the main street by the beach. They have tubs filled with crustaceans and all sorts of sea creatures. Don't be intimidated by the crowds, just walk around the buckets, take a basket and pick your own lobster, crab, shrimp or any sea creature that catches your eye. Then give it to the kitchen staff who can boil, steam, or grill your selections. These places are super casual, you will eat on plastic chairs and tables surrounded by buckets and crates of beer. Hardly anyone speaks English, so just get out of your comfort zone and live the simplicity of the local life, point at what you want, and enjoy succulent seafood and beer.
Da Nang is a family-friendly destination—with so many things to do and explore, you will never be bored. You will be captivated by its friendly people, delicious food, and the simplicity of a day at one of the beautiful beaches. A visit to Da Nang will recharge your energy. You will truly relax, eat well, and have fun while enjoying the local flair. I must warn you—it is one of those places you will want to keep coming back to, over and over again. So don't fret about gray-humid days in Macau, just escape to Da Nang and come back with an enviable tan.
Getting There
Direct flights from Macau to Da Nang with Air Macau. Two flights a day, 1 hour and 50 minutes flight time.
Air Macau www.airmacau.com.mo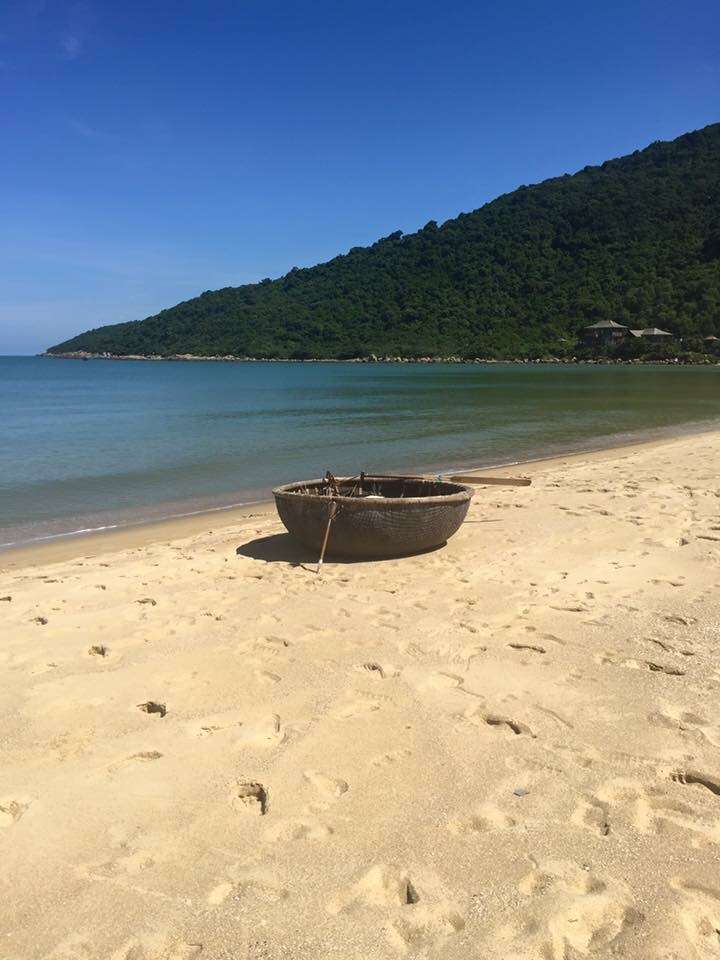 Tags
Related Posts