Koh Phi Phi is a small cluster of islands south east of Phuket, that boasts idyllic white beaches and crystal clear blue waters. If you are in need of a remote break away from China, the main island of Phi Phi Don offers you the perfect escape. The islands are so pristine, in fact, that they are actually considered a national park, the lush wildlife, coral and natural landscape protected by law. Though in need of a little bit of travel, the beauty of this island is the perfect place to unwind and recuperate from the harsh realities of daily life, and with these top tips you can have the perfect paradise experience.
How to get there: Macau to Phuket
Direct flights to Phuket run daily from Shenzhen and Hong Kong airport, both of which are accessible by ferry from Macau Ferry Terminal. These options are perfect if you're planning a weekend away as there are late night Friday flights that you can catch after work, and early morning Monday flights to return, but be prepared to tell your boss you might be late on Monday if there are any delays. There are however 2 direct flights per week from Macau international airport, so if you aren't restricted by any time constraints, this is the quickest and easiest option. Flights from all airports range between a reasonable MOP$1000 – 3000 return, based on two people travelling.
Phuket–Koh Phi Phi
From Phuket Rassada pier there is a ferry running from 8:30am to 3:00pm daily, taking two to three hours and costing around MOP$100. This is the final, most simple and most pleasant leg of the journey as you can take to the deck of the boat and start your sunbathing as you pass monumental karst limestone cliffs on your way to Phi Phi island.

Where to Stay
If your flight lands after the final ferry, there are many places available to stay in Phuket for one night. It is quite common to do this and take the ferry the next day after breakfast. Our advice is to stay at the beautifully laid back Kata Beach, with quaint shops and an authentic street food market just off the sand to enjoy a relaxing first morning in Thailand, however if your up for more of a party scene Patong Beach is filled with shot bars and ladyboys and is of equal distance to Rassada Pier.
On Phi Phi Island, the options vary depending on what type of experience you want. If you'd like to be able to hear reggae music from the beach and buy baggy patterned clothing from quaint shops, look no further than the backpackers' paradise of Tonsai village (where the ferry drops you off). Small enough to walk around in a day, you can explore all the tiny streets or experience the water sports from the beach, kayaks and paragliding being the most popular pass time.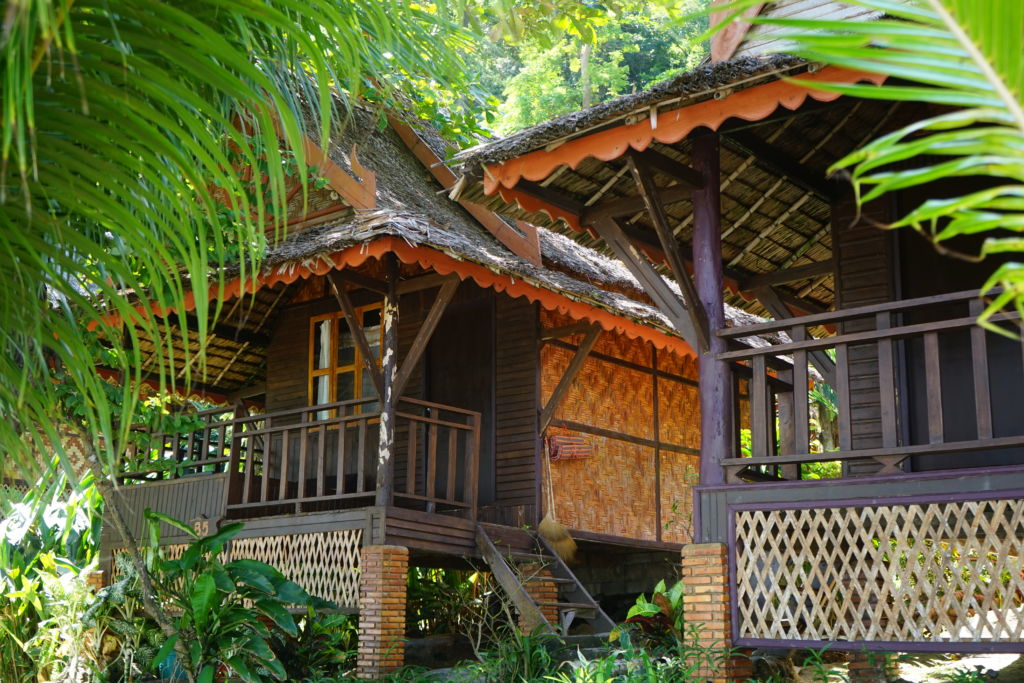 For a more relaxed piece of paradise, however, Phi Phi offers private resorts of varying degrees of remoteness. A peaceful haven of white sand and sea views, these resorts offer a rustic experience of the islands nature. Viking Nature Resort is a stay close enough to access Tonsai by a short walk, or, alternatively, you can opt for Relax Beach which is an hour by long tail boat. This is great for quality family time or quiet relaxation time, however, it can feel quite claustrophobic needing to rely on a boat – which is of course always subject to the weather – to get anywhere, so we advise a short few nights here is all you need. Away from the pollution of civilisation, however, you can enjoy a truly refreshing experience of a habitat of pure nature and a night sky gleaming with stars.
What to do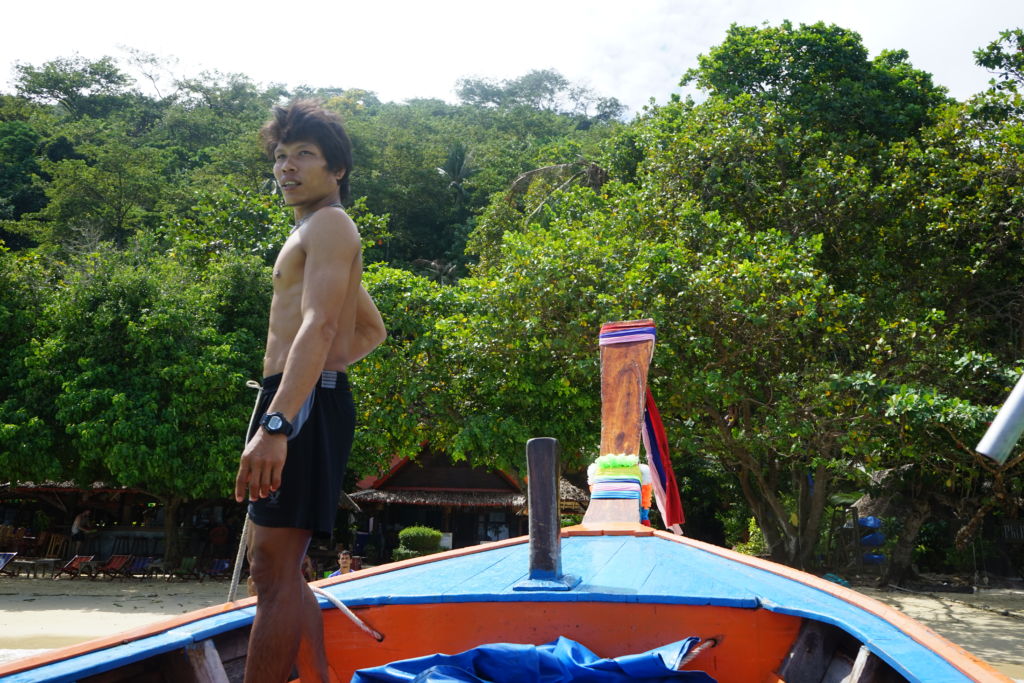 Almost all the hotels on the island offer a day tour which is highly recommended, however, if you have the budget you can hire a long tail boat or – even more luxuriously – a high-speed boat to take you around privately.
The most popular itineraries include a day of jumping off the boat to snorkel amongst bright coral and exuberant sea life on the way to top tourist sites. Viking Cave to view the limestone cave where birds nest, Monkey Beach to see mothers nitpicking their young and Maya Bay where the iconic Danny Boyle film 'The Beach' was filmed.
Other activities include water sports, fishing trips or you could try hiking to the view point, however perhaps the best way to enjoy Phi Phi – after all the travelling, boat rides and swimming – is to enjoy the fresh local food and relax on the beach. A book, a cocktail and an iTunes playlist is all you need for a piece of paradise in Koh Phi Phi.
---
Fly from Macau to Phuket with Air Asia for MOP $1,000–3,000 round trip.
Tags
Related Posts