There are so many thrilling destinations for scuba divers to explore – from the crystal clear blue waters of Maldives to epic expeditions in the Galapagos Islands and more across the globe. Come dive into our roundup of destinations that every scuba diver should on their bucket list. Whether you enjoy wreck diving or want to fulfil that life-long dream and swim with manta rays and whale sharks, there is something for everyone.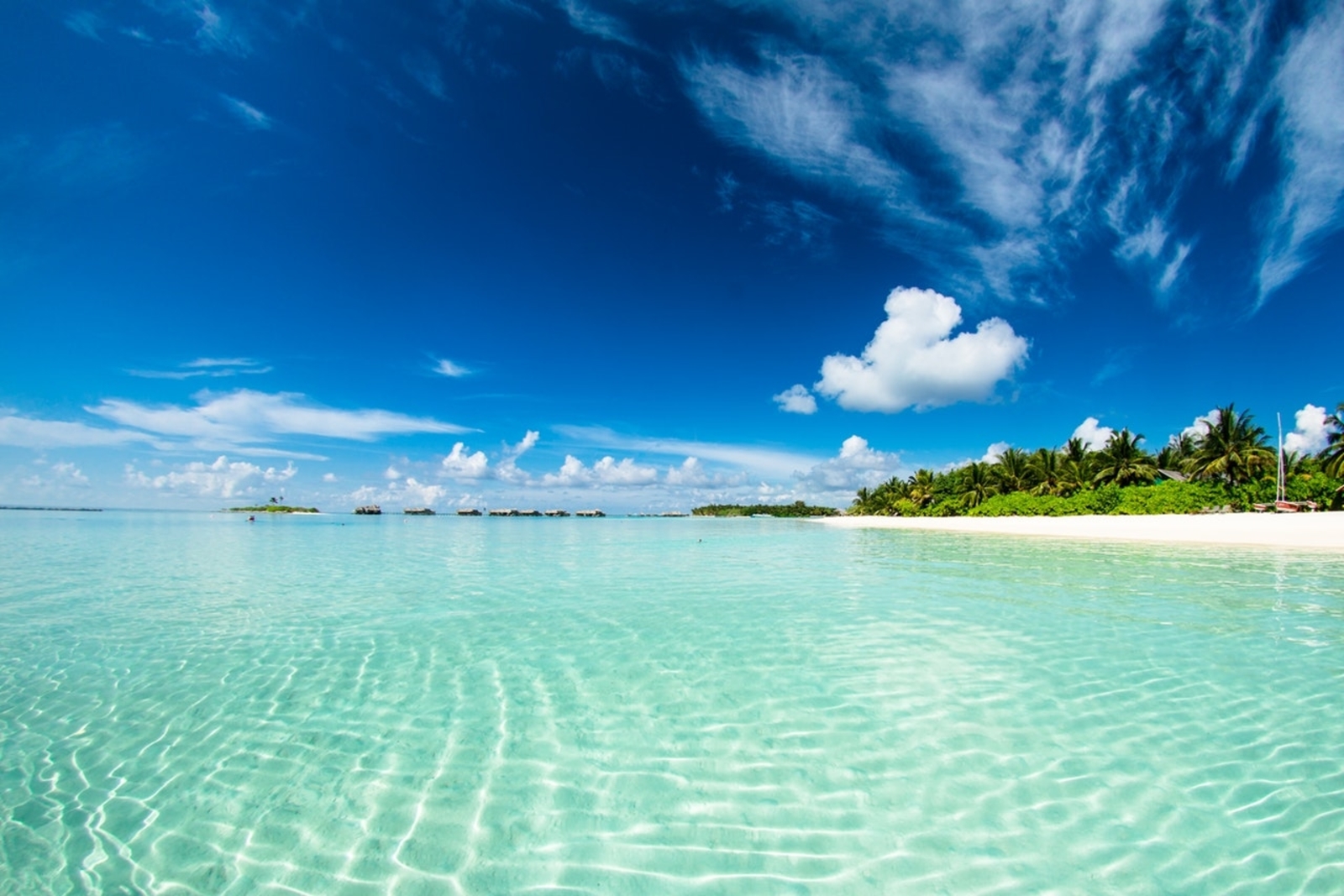 Maldives
With palm-fringed white sandy beaches and warm crystal clear waters, it's no secret that the Maldives is the picture-perfect destination for a holiday. With whale sharks, manta rays, multi-coloured coral reefs and an abundance of sea life, the islands are also a paradise destination for scuba divers.
According to the official tourism board, "it is estimated that nearly half the guests on holiday in the Maldives arrive with the intention of snorkelling or diving or, as soon as they see the crystal clear waters of an island's lagoon and the colourful fish and corals, can't resist giving it a try."
Surrounded by thilas (pinnacles) and kandus (channels), the nutrient-rich waters are known to draw in species from the Indian Ocean, flowing up along the walls and feeding the corals. In the channels, divers will swim-through caverns and overhangs with colourful sponges and gorgonians to explore. From Thaa Atoll's large reefs and coral gardens to Raa Atoll's turtles, sharks, mantas and pink corals, there is a great wealth of underwater magic to explore around the Maldivian islands.
When to go: Though accessible all year round, the weather is generally drier and the seas calmer from December to March.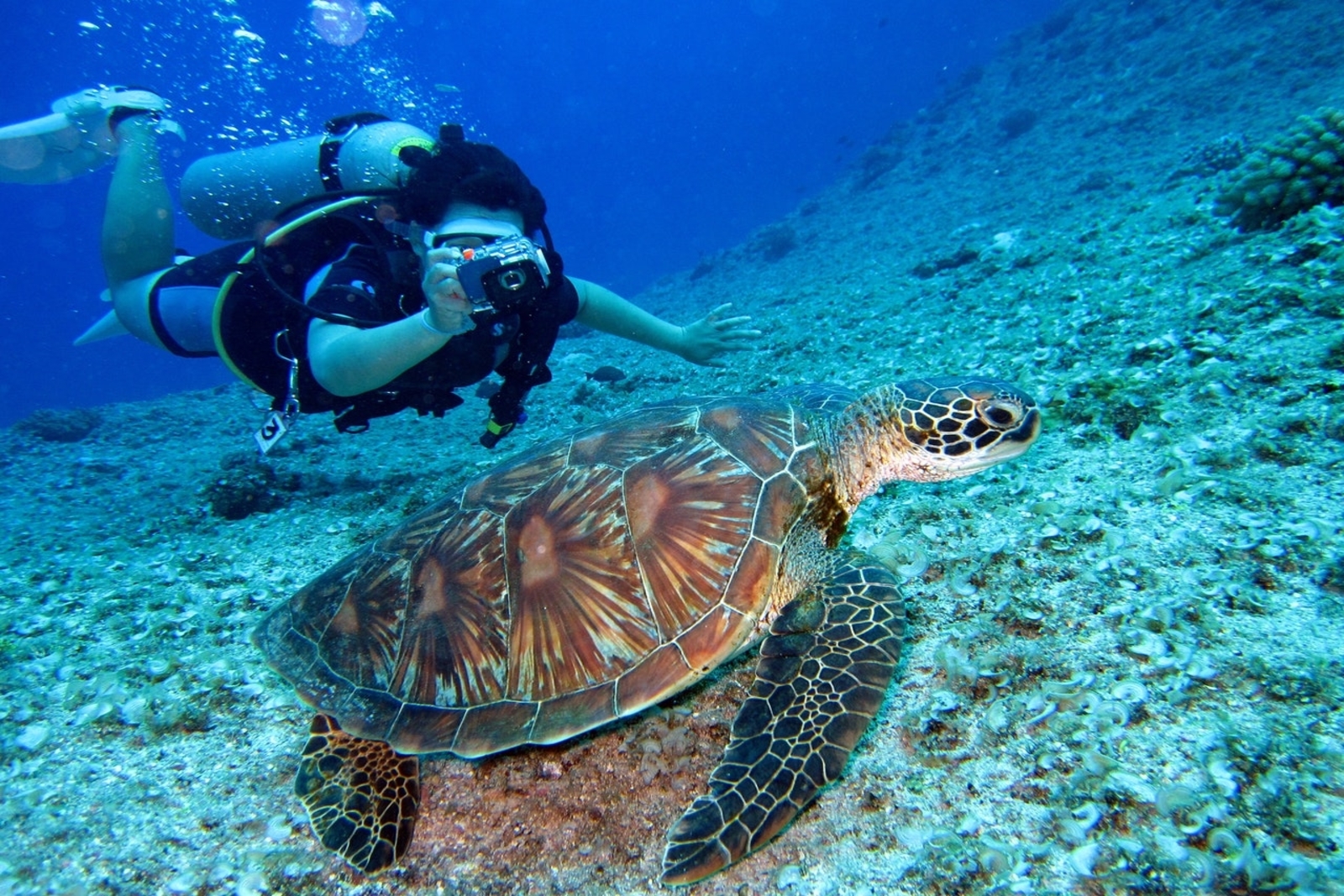 Ningaloo Reef, Australia
Most divers travelling to Australia flock to The Great Barrier Reef or the pristine reefs at Lord Howe Island and Byron Bay. However, more recently, the lesser known seascapes of Ningaloo Reef have been proving a big hit for the discerning traveller.
Lying off the remote northern coastline of Western Australia and stretching close to 260 kilometres from north to south, this stunning area is the longest fringing reef in the world. Here you can find 220 coral species and over 500 fish species. It is the bigger animals that add an extra sense of excitement to the adventure. During certain times of the year, divers at Ningaloo Reef can spot 'the big three'; whale sharks, humpback whales and manta rays.
Explore the coral structures and rocky nooks and crannies while soaking in the sounds and songs of the humpback during a once-in-a lifetime diving experience. And for those searching for weird and wonderful creatures of the underwater world, a trip to Blizzard Ridge, Dibley and Labyrinth should top your list of destinations for scuba divers.
When to go: If you are looking to swim with humpback whales, plan your visit from July to October. Manta rays, turtles, tropical fish and dugongs are to be found year round.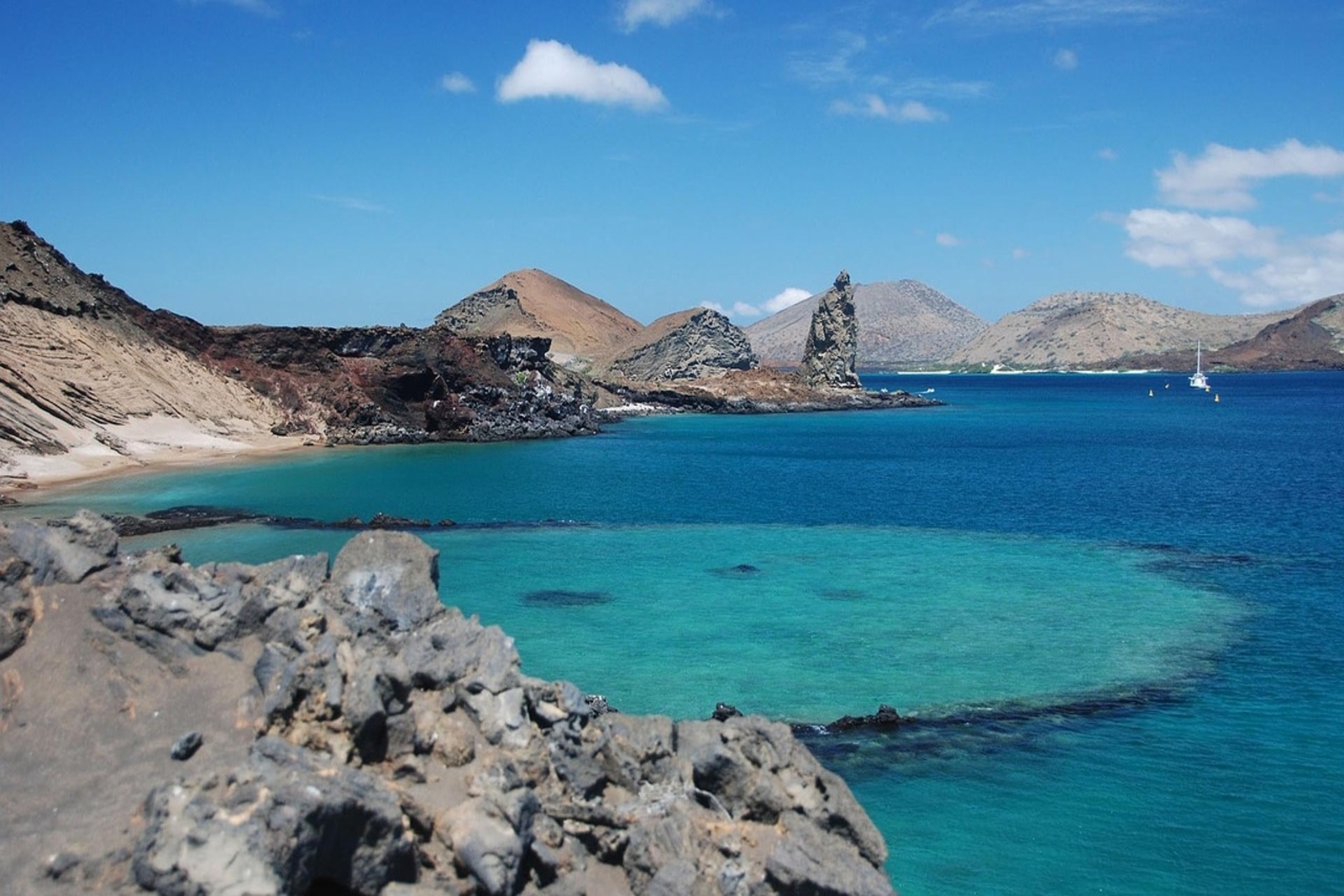 Galapagos Islands, Ecuador
Home to a large number of endemic species, the legendary Galapagos Islands have, for decades, been at the forefront of scientific studies.
With an array of marine life and increased visibility, diving in Galapagos Islands is a truly unique experience. Due to the heavy currents and a variety of conditions, however, it is typically experienced divers that brave the deep and nutrient rich waters of Ecuador.
Though there are a number of islands to explore, there are ultimately three islands not to be missed; Darwin Island, known for its unique creatures and magical geologic formations, Isabela Island where you can swim with sea lions and penguins and Santa Cruz Island, boasting a breathtaking flamingo lagoon and lush mangrove forest. Witness penguins, marine iguanas and hammerhead sharks and soak in the stunning scenery and epic expeditions as you follow in the tracks of Darwin himself.
When to go: While diving is possible all year round, visibility depends on the season. December to June is generally the hot and rainy season with average temperatures of 26-30°C attracting larger schools of hammerheads and giant manta rays. However, many divers visit during the cooler season from June to November where you have a good chance of witnessing whale sharks coming to feed on the plankton off Wolf and Darwin Islands.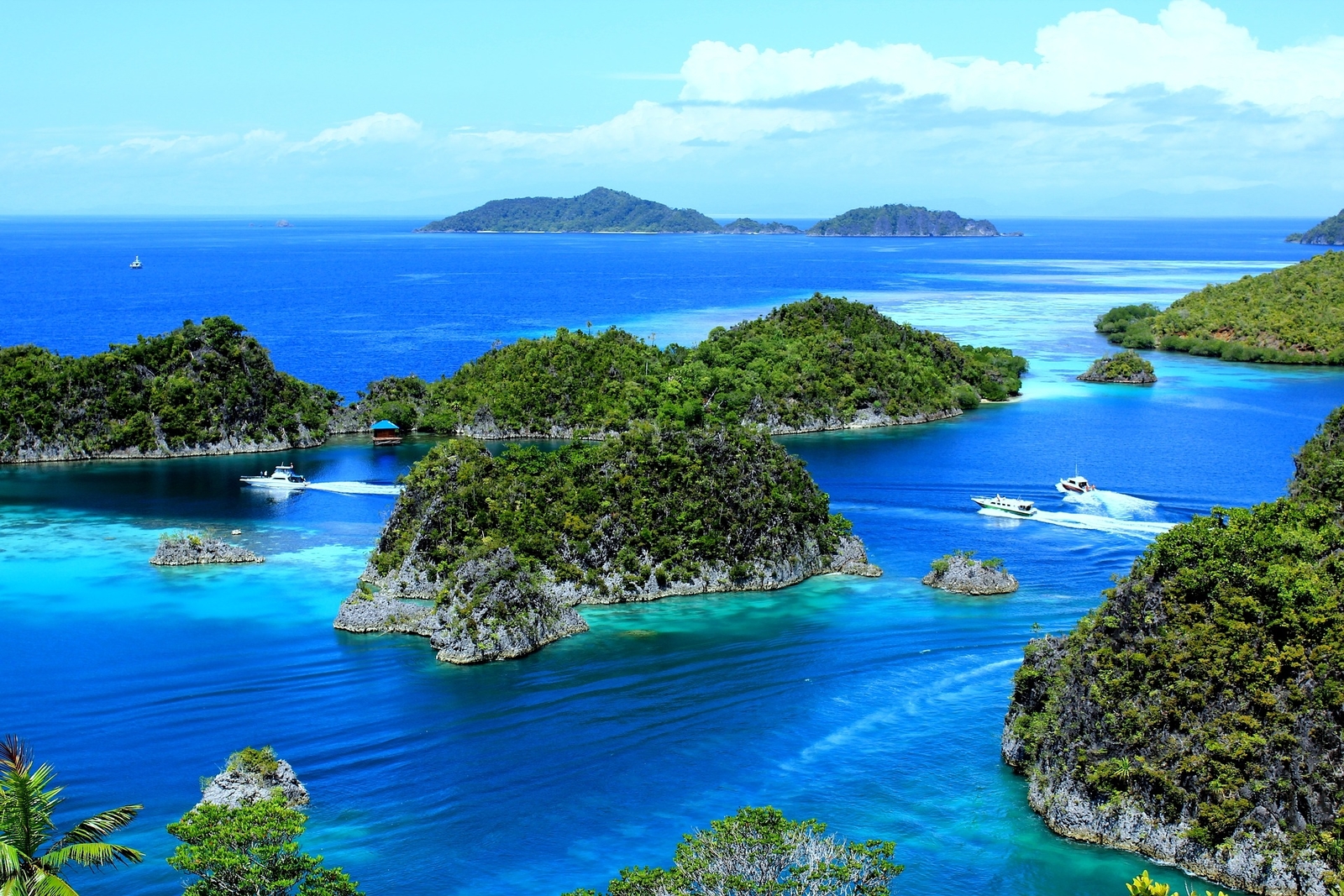 Raja Ampat, Indonesia
Indonesia's far-flung remote islands of Raja Ampat are becoming one of the hottest destinations for scuba divers with its archipelago offering one of the richest coral reef ecosystems in the world.
Located in the West Papua province of eastern Indonesia, the Raja Ampat, which means "Four Kings", are named after the islands of Misool, Batanata, Waigeo and Salawati, but the area itself is made up of hundreds of islands. Offering remote, pristine reefs and breathtaking scenery, divers are consistently enticed to the underwater world here which is home to an array of sea life from pygmy seahorses and manta rays to bobtail squids and whale sharks.
Standout dive sites include the iconic Boo Rock/Boo Windows which has become one of the most photographed diving location, while Cape Kri is a record breaker with 374 species of fish counted in just one single dive. Whether you're new to diving or simply looking for snappers, jacks and rainbow runners, Raja Ampat is a dream come true for scuba divers and should be visited sooner, rather than later.
When to go: Diving season runs from October to April when you can enjoy clear weather and relatively smooth seas. Diving in high season will also give you a better chance of witnessing manta rays!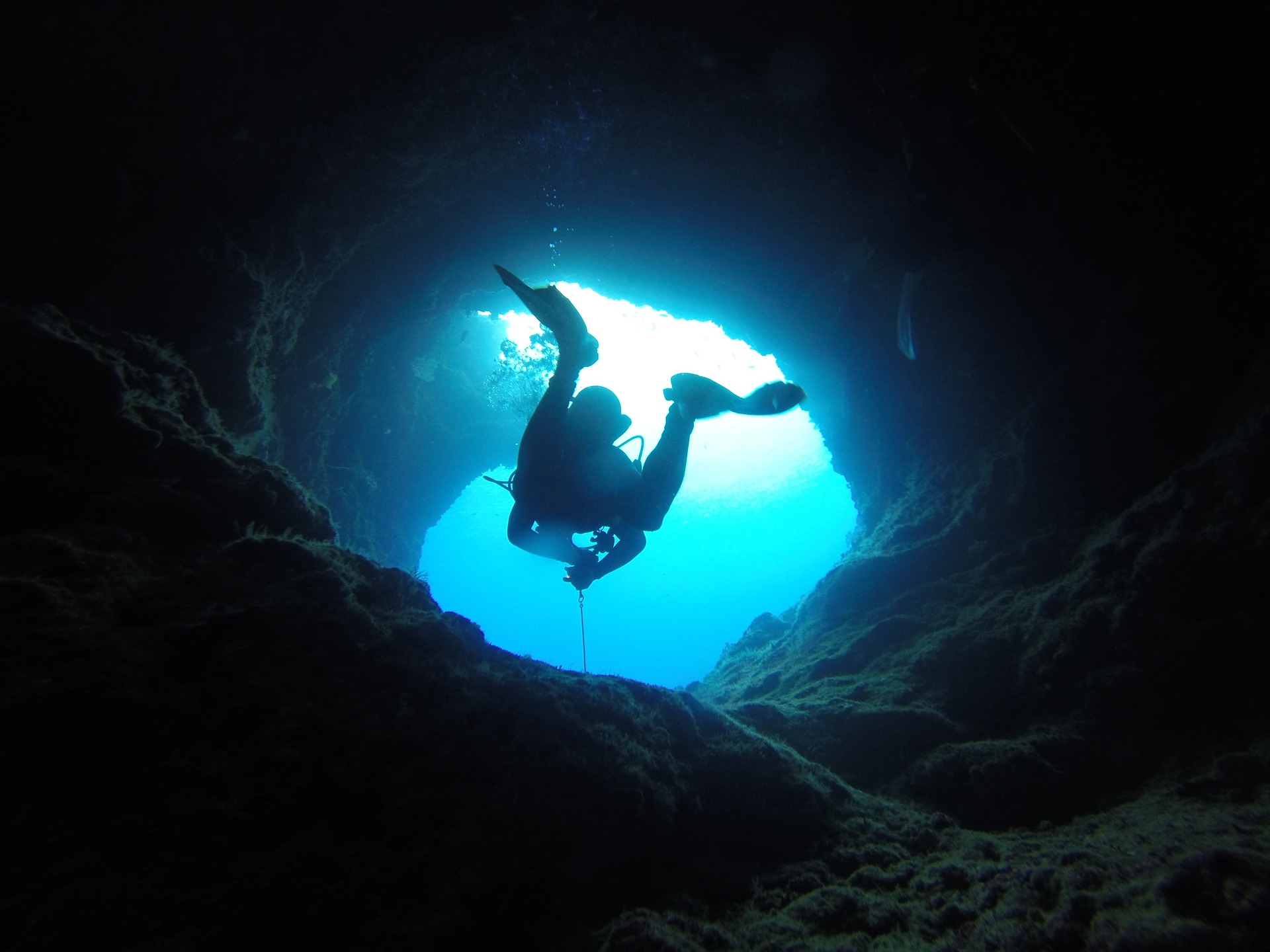 Palau, Micronesia 
Whether you're looking for wreck diving, to explore beautiful soft coral reefs or to swim among sharks and sea turtles, the deep blue ocean of Palau – an archipelago of over 500 islands in the Micronesia region ­­– ­has something to offer everyone.
Pristine and untouched, the paradise country is known to offer world-class dive sites with unforgettable underwater features such as caverns, caves and even blue holes. Thanks to the strong currents of the Pacific Ocean, species such as manta rays, and reef sharks are swept in. However, because of the affect of these heavy conditions, most dive sites are recommended only for divers with experience.
For wreck divers, there are many sunken remnants located around Koror, which date back to the World War II and are easily accessible. If you're looking for something unique however, head to Ulong Channel, a natural river-like underwater channel where you can see gliding sharks, or the German Channel, often visited by manta rays and jacks. This is definitely one of the top destinations for scuba divers for 2019.
When to go: Though you can dive Palau year-round, the peak time is October to April which makes it a great time to visit. If you plan accordingly, you may even get to witness the famous spawning of giant parrotfish event, which takes places around the new moon.
Tags
Related Posts