The northern lights are a natural phenomenon that has mesmerized humanity since records began. After all, who could look up at a night sky with blazing colors dancing with the stars and not be amazed? To see the Aurora Borrelias with one's own eyes is a dream that many have, but in these 5 hotspots, they can sometimes come true.
Here is our guide on how to maximize your chances of seeing the elusive light show.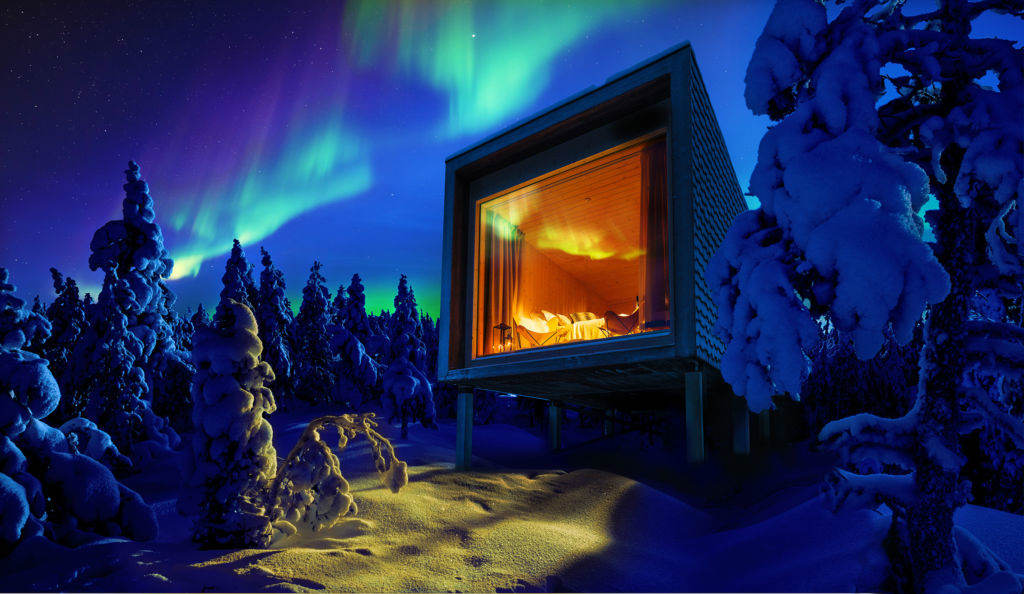 Finland
Considered one of the best places in Europe to see the northern lights, they have increased visibility all year round. What's more, in Rovaniemi (the capital city of Lapland believe it or not), there are lots of hotel options that give you the chance to see the lights from the comfort of your own bed… or sauna. The Arctic TreeHouse Hotel is a design hotel and restaurant on the arctic circle, with tree house and glass house suites (fit with a private sauna) set on a steep wooden hill slope to ensure that panoramic views from the windows to witness the northern lights or midnight sun over a spectacular forestry. Lapland is also the perfect location to explore the village of Santa Clause, relax at the many natural spas and enjoy the tranquillity of the wilderness.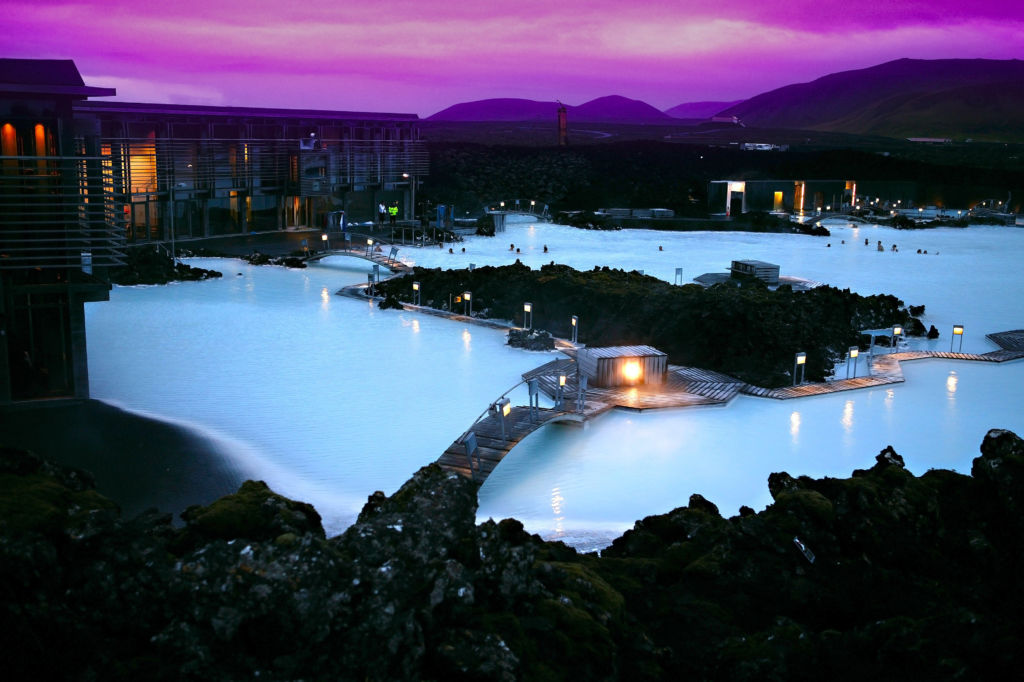 Iceland
A small and detached island, Iceland is a charming country with a population of less than 350,000 and only one branch of McDonald's which closed down and is now a museum due to its unpopularity. From September to April, the sun gradually disappears but the aurora borrelias can come out to play instead. While December to February is particularly dark and stormy, we suggest visiting in the less severe months of October, November, or March so that your chances are still high but there is also enough light to enjoy your days. Stay in Reykjavik, the country's capital, in one of its quirky B&B's to be engrossed in the country's quirky culture, a large selection of craft beers or take one of the many tours to see the lights. With many options to combine a trip with the iconic blue lagoon spa (see image above) or glacier hunting, you can take a different trip each night in hopes of spotting the magical display. Many tours pick you up directly from your hotel, and even offer a free return the following night if you don't see the lights first time around, a sentiment of true Icelandic hospitality.

Norway
Norway is another beautiful natural landscape that is graced with the presence of the elusive green and blue lights between late September and early March. The sun sets early and rises late, meaning more and more opportunities to see the spectacle. While some scientists predict the visibility will decrease worldwide over the next ten years, northern Norway is the one location that they are sure to prevail in, and the country has even created a NorwayLights app to keep you well up to date. Stay in Sorrisniva, an igloo hotel for a truly unique experience. Stay in the luxurious ice-themed hotel and restaurant, and take one of their many activity packages to hunt the northern lights, visit the fjords and have magical experiences in the winter wonderland.

Sweden
Northern Sweden is perfect for viewing the northern lights, provided you get far away from the towns to escape the pollution of unnatural light. There are many places to stay away from civilization, but the most spectacular would have to be the Tree Hotel in Harads, offering state of the art modern designs to stay in the stillness of nature in a surreal and slightly comical way. Stay in a mirror cube (where you can see out but nothing can see in), a birds nest style room or even a UFO, all of which are literally hanging in the treetops. While the northern lights could send you to sleep, your days can be filled with the hotels' state of the art activities like hiking the Korgen nature reserve, zip lining, moose and reindeer safari and even a northern lights photography trip to make sure you get the perfect shot for Instagram. And if all this is hard work on your body, you can loosen up your muscles in their treetop sauna.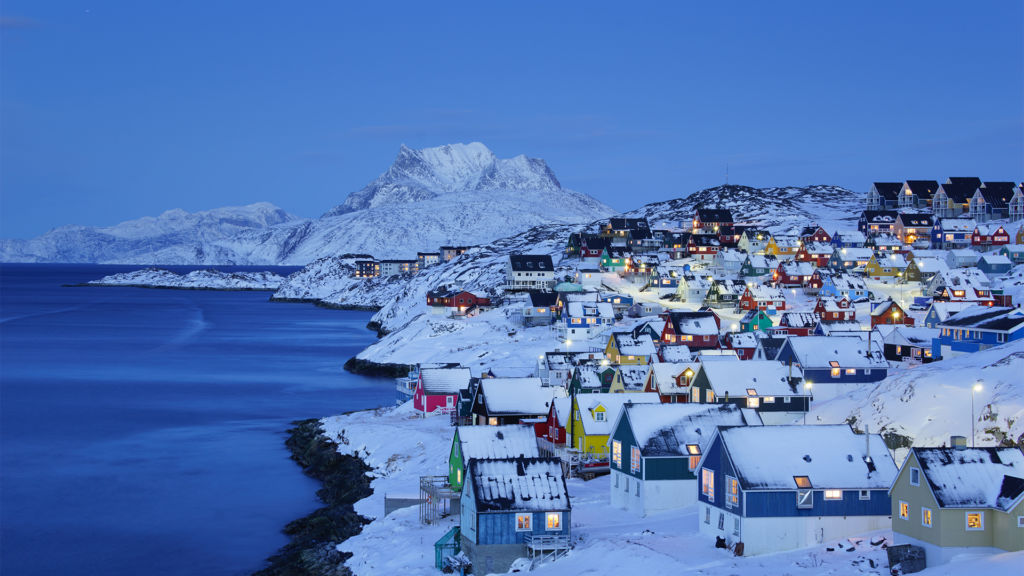 Greenland
Greenland is slightly further afield, but you are rewarded with more milder weather to catch the aurora borrelias. Able to be seen from late summer and early autumn, you don't need to pack your parker for this trip. Despite being the country's capital, Nuuk York (home to the Nuuk Nordisk Kulturfestival) has a small population and small street lamps which means the northern lights are not overshone by light pollution. Though not quite as unique as the other hotel options, there is a luxury hotel located in the city's cultural center and is the perfect base for a city break by day and light hunting by night.
---
Start planning your trip in advance and gear up for this lifetime experience. For more information on the northern lights, check out www.bookmundi.com and for direct flights from Hong Kong, look up The Flight Centre.
Tags
Related Posts